Do you actually need a microcurrent device in your skincare routine? Ahead, we explore why you may want to invest in one ASAP.
We spoke with Foreo's Regional Trainer, Janty, to glean her expertise on all things beauty tech. From what microcurrents and T-Sonic Pulsations actually are to whether beauty devices can replace plastic and aesthetic treatments, find our full exclusive ahead:
Why is it important to get a 'face workout' in once in a while?
"A face workout is a good way to reverse signs of ageing. As you get older, the skin loses collagen naturally and eventually leading to sagging skin, wrinkles, and fine lines. While a facial workout tones and tightens the 69 muscles in our face and neck, it also helps to encourage lymphatic drainage, stimulate blood circulation, and relax facial muscles' tension point."
How do Foreo's devices work to lift and tone the face?
"Foreo T-Sonic pulsations are the signature massage technology featured in every Foreo skincare device. The 'T' in T-Sonic stands for transdermal—named so because the pulsations travel through all layers of the skin. They channel a low-frequency massage to help relax facial and neck muscle tension points and improve blood flow.
"They also help to temporarily dilate pores, so that the active ingredients in your skincare can actually penetrate through the outer layer of the skin without clogging the pores."
What exactly is a microcurrent?
"A microcurrent is a low-voltage electrical current that contours and lifts the skin and muscles, often referred to as a natural, instant facelift. It works by stimulating the 69 muscles in your face and neck that naturally lose their tone and firmness through ageing. Microcurrent treatments improve elasticity, collagen production, and skin cell turnover.
"The Foreo Bear is the safest microcurrent option that features an Anti-Shock System to eliminate any chance of the microcurrent shocking your skin. Together with Foreo's signature T-Sonic pulsations that massage the face and brighten your complexion, the Bear device also delivers current faster than competitors' devices, making the treatment quicker (on average, you will spend two minutes instead of 30). This makes a big difference in terms of someone using the device consistently. It's quick, safe, and easy to manage."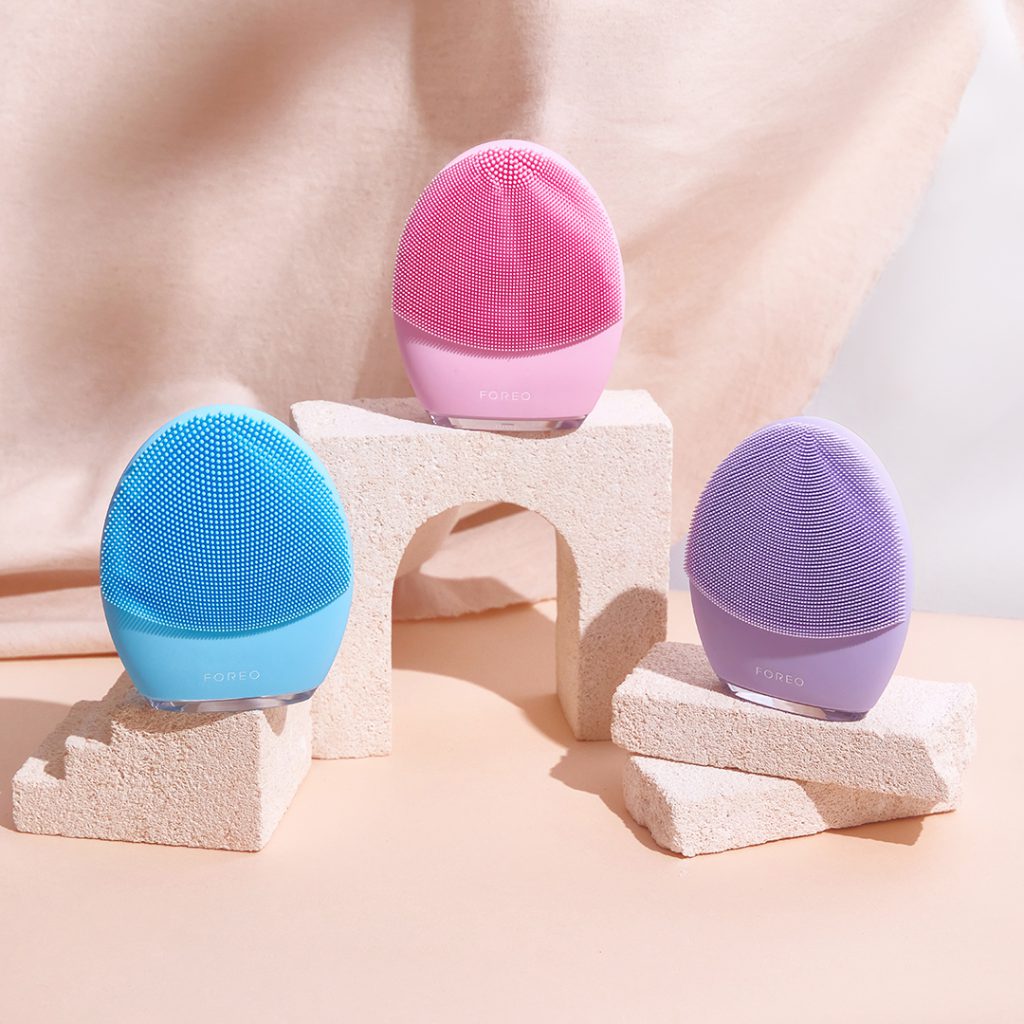 How can one incorporate all of Foreo's products into their beauty routine?
"The Foreo skincare ritual takes only six minutes in total to achieve a healthier complexion. First things first, start with one minute of deep cleansing with the Luna device. It is the most gentle yet powerful way to remove up to 99 per cent of dirt, impurities and makeup residue, leaving your pores unclogged, healthy, and ready for the next step—the Bear Microcurrent treatment. With just two minutes, it will give you a radiant and sculpted complexion (and no more puffiness!). Lastly, use the UFO with its three-minute supercharged facial, which leaves your skin rejuvenated and hydrated. It features a combo of five of the most popular spa treatment in one device: Thermo-therapy, Cryo-therapy, T-Sonic massage, LED Lights, and Mask Treatment."
Can a Foreo device really replace aesthetic treatments or plastic surgery?
"A trip to the salon for aesthetic treatment is no longer necessary when you incorporate Foreo's microcurrent treatment into your routine. The Foreo Bear levels up your skincare routine by delivering professional results at your home.
"As for plastic surgery, neither restorative nor decorative can be fully replaced since they use scalpels. However, our products can help the skin to gain back elasticity, hydration and tone. If used over time they could eliminate minor corrections that plastic surgery would do, but obviously not the drastic corrections that some people may want to have.
"We have clinically tested our products and Bear has been proven to significantly improve skin firmness and elasticity in just one week. To be precise, 98 per cent of results came back testifying that the skin looked healthier, more plump and elastic. These results have clinically confirmed."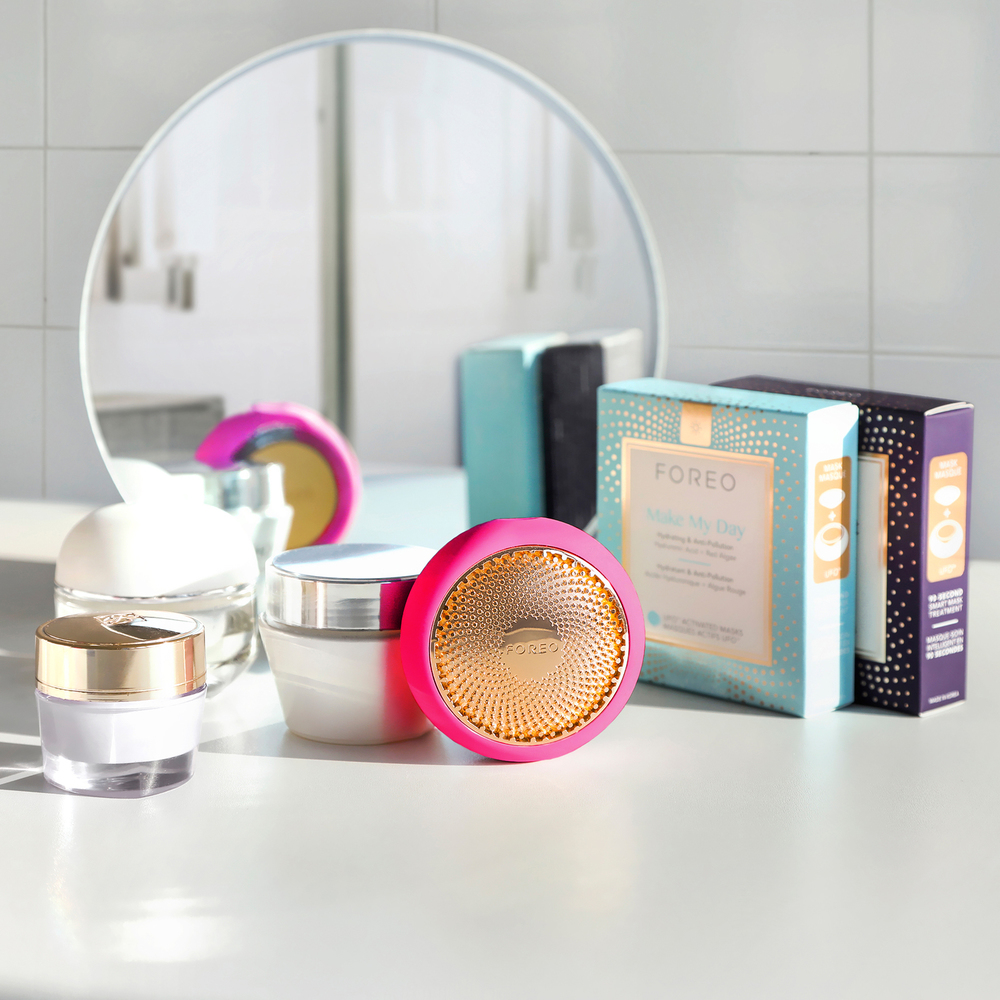 What other measures should consumers take, outside of using Foreo products, to maintain the tone and health of their skin?
"It's important to take care of your skin gently and a skincare routine is definitely key to maintaining healthy skin. The basic routine involves cleansing, hydrating, and protecting the skin.
"Aside from skincare, eating a healthy diet, managing stress and sleep quality plays a big part in maintaining healthy skin."
What sets Foreo apart from the rest of the beauty tech market?
Foreo, from the beginning, has always been a challenger driven by vision and innovation to redefine experiences for the better. Our mission has always been to find better ways to take care of one's self, that small intelligent changes in daily routines can lead to large transformations and believing that the creative destruction of "the norm" is a way to find true innovation.
How do you see the landscape of beauty tech evolving over the next few years?
"Beauty tech is definitely the future for us all, but the landscape of beauty tech is changing all the time. Robust technologies are becoming smaller and materials are becoming lighter and better. This is why Foreo is producing products in 100 per cent owned factories—so things can be tested all the time and updates made on a daily basis.
"The future most likely brings more power to the products for at-home usage but with it also more responsibility. I personally look forward to seeing this future and the benefits new products will bring!"
This interview has been edited for clarity. For more beauty insiders, click here.
| | |
| --- | --- |
| SHARE THE STORY | |
| Explore More | |