Get ready to ride the heatwave of amber-hued peepers in a range of colours that will put the Sahara to shame
Smokey eyes used to be likened to black eyes that have fallen victim to a swinging fist, and pink eyes were akin to well, pink eyes—the diseased sort. But both those looks have shed their stigma and gone on to become bonafide trends in the beauty sphere. Now it's time to drop that green concealer and embrace the reds around your eyes; heck, play it up with a haze of sunset hues across the lids because it's official: desert tones are in.
Naked Heat by Urban Decay
You know a trend is hot when we get "Naked"—a Naked Palette, that is. Trailblazers of the neutral palette revolution, Urban Decay returns with their hottest launch yet—Naked Heat. Twelve all-new shades that encompass the spectrum of amber-hued neutrals include warm browns, burnt oranges, and rich siennas in matte, shimmery and metallic formulations. From butterscotch to copper, turn up the heat with makeup looks that are toasty for the daytime and straight-up scorching for the evening.
Ombre Première Longwear Powder Eyeshadow by Chanel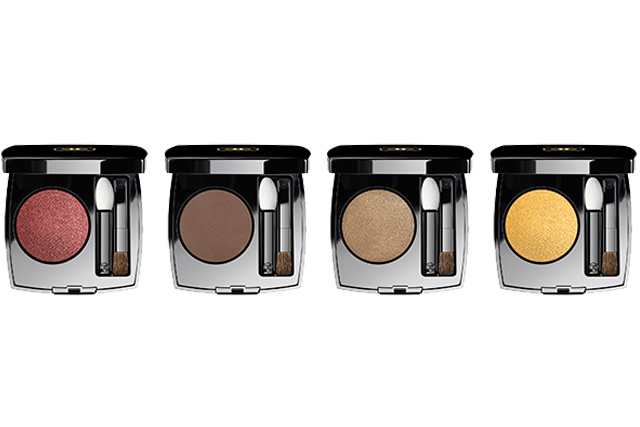 The Chanel Ombre Première shadows offer a different take on the craze that can be applied with full gusto or elegant restraint. The latter first: Use the warm browns as a neutral base and to add dimension to the eyes. Then, add a glint of fire by highlighting the lower lash line in the golden canary shade or extend a cat-eye flick with 'Désert Rouge'. For some high octane drama, sweep the gold or red shade generously over the lids; or combined them in a fiery gradient. Be sure to blend out the edges with the soft brown.
Amber Times Nine by M.A.C
Warm up to the trend with the subtler shades featured in M.A.C's Amber Times Nine palette. Adorably named shadows, 'Kitties', 'Georgia Peach' and 'Ricepaper' lend less saturated winks to the colour movement while the richer browns with are perfect to amplify the look. Our favourite of the lot is the brilliant hue in the middle, 'Creative Copper'. A mid-tone candlelit beige imbued with intermingling specks of gold and copper is the perfect shade to pat onto the centre of the lid for an effect that's both beautifully mellow but irresistibly eye-catching at the same time.
New in makeup:
For effortless touch-ups on-the-go: YSL Beauty Volupté Tint-in-Balm
Put some retro glam in your makeup kit with Laneige's new limited edition line
The Moschino x Sephora line is 'beary' cute, yes?