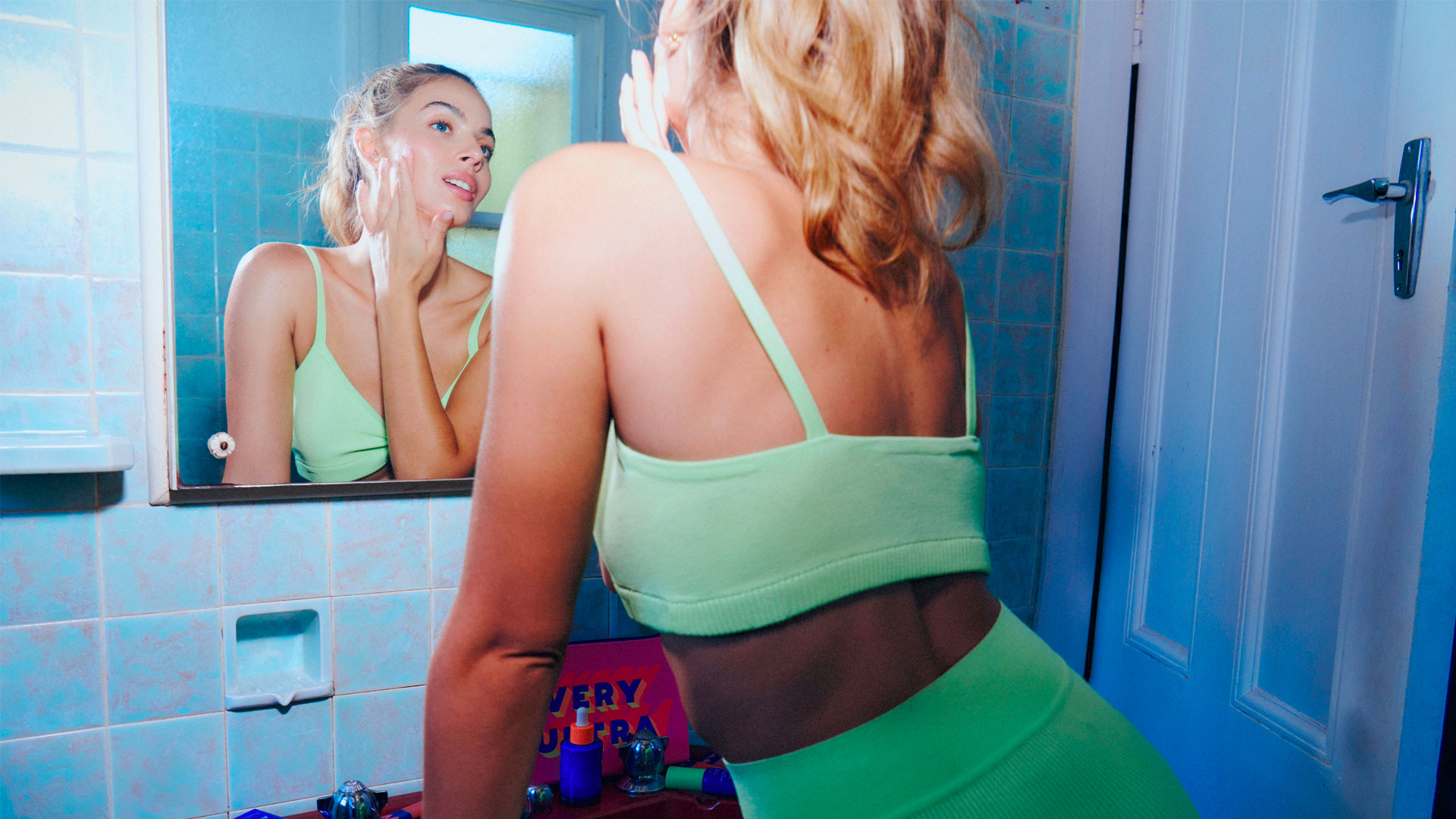 It's (hopefully) common knowledge by now: Sunscreen is essential. UVA and UVB rays from the sun are responsible for up to 80 per cent of skin ageing and cancer. In addition, there is evidence to suggest that visible light (read: the light we can see) is a key driver of skin damage and overall health. In short, sunscreen is a must all day, every day.
There's just one catch: Most of the sunscreens you'd typically find on the market in the 2010s—for lack of a better word—sucked. Sticky, shiny, and suffocating just about summed them up. And, if they didn't break out your skin, they'd leave a horrid white cast behind. Let's just say that the pickings were pretty slim.
However, in the heat of 2019's Australian summer, the trajectory of sun care experienced a huge shift. Gone were the days of icky, goopy formulations and ushered in was a new era of sunscreen—weightless, skin-caring and sophisticated. Introducing: Ultra Violette.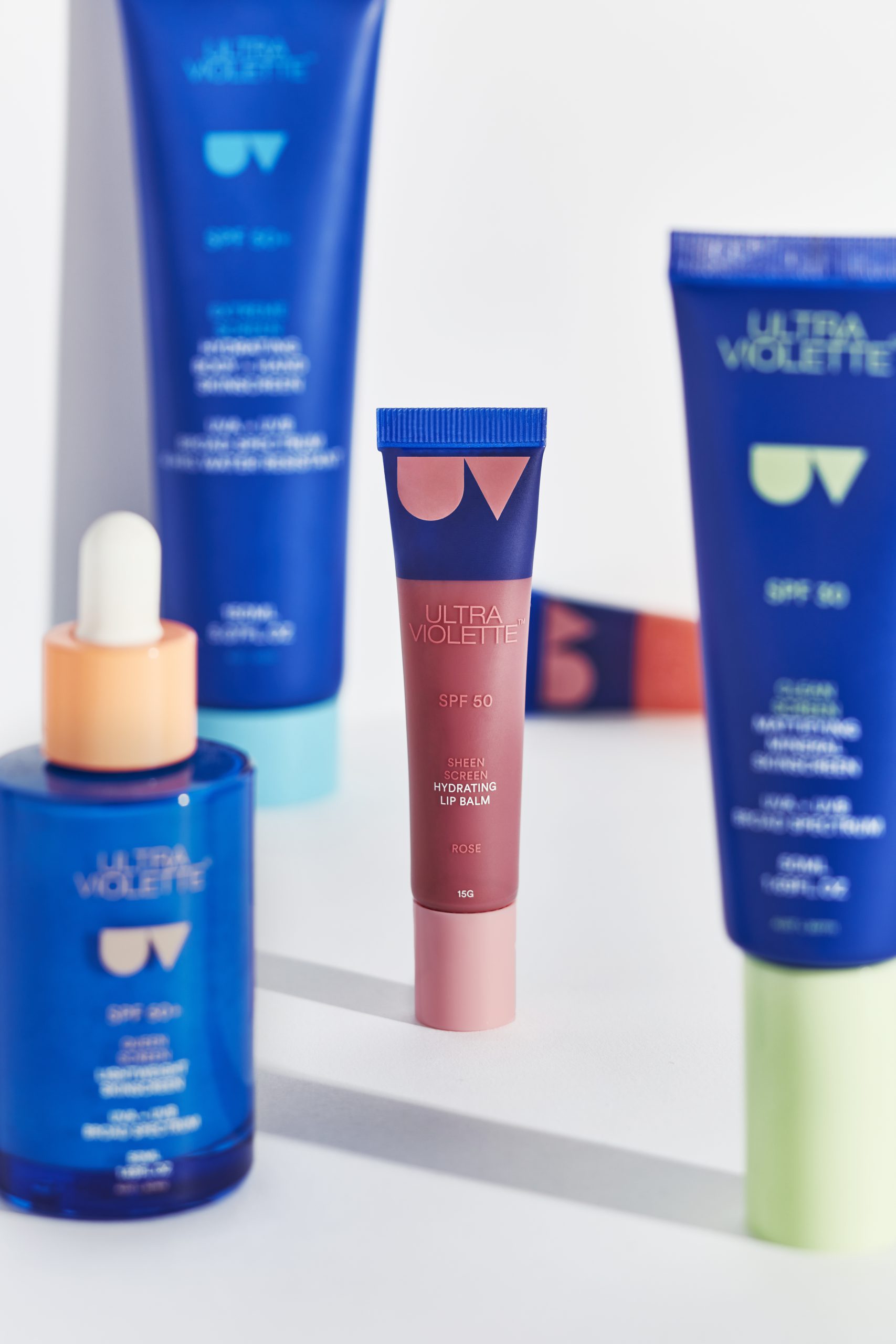 Created by founders Bec Jefferd and Ava Matthews, Ultra Violette (or, as it is more affectionately known, Vi) is a brand that looked at SPF from a more beauty-oriented lens, rather than the sterile, medical one typical of the time. Obviously, the SPF market has come a long way since then, but it wasn't always so vast. According to co-founder Matthews, the idea to launch the brand actually came from a place of necessity: "Australia—where we're from—has one of the harshest climates in the world, the highest UV levels and highest incidences of skin cancer. Most Australians have vivid childhood memories of being permanently coated in SPF pretty much all year round!" 
"However, many SPF products in Australia were, to be honest, pretty boring—lots of science speak or cancer fear-mongering. We wanted to be a bit of a breath of fresh air!" she continues. "There were no brands doing SPF justice in Australia which just felt wild to us—we're the sunny country! So, we wanted to create a wardrobe of SPF options to suit all different skin types so customers could choose based on their concerns or the finish they'd like."
Currently, Ultra Violette's lineup consists of a stellar range of 'skinscreens'—a term coined by the founders to describe their skincare-rich SPF formulations—each of which is an effective multitasker.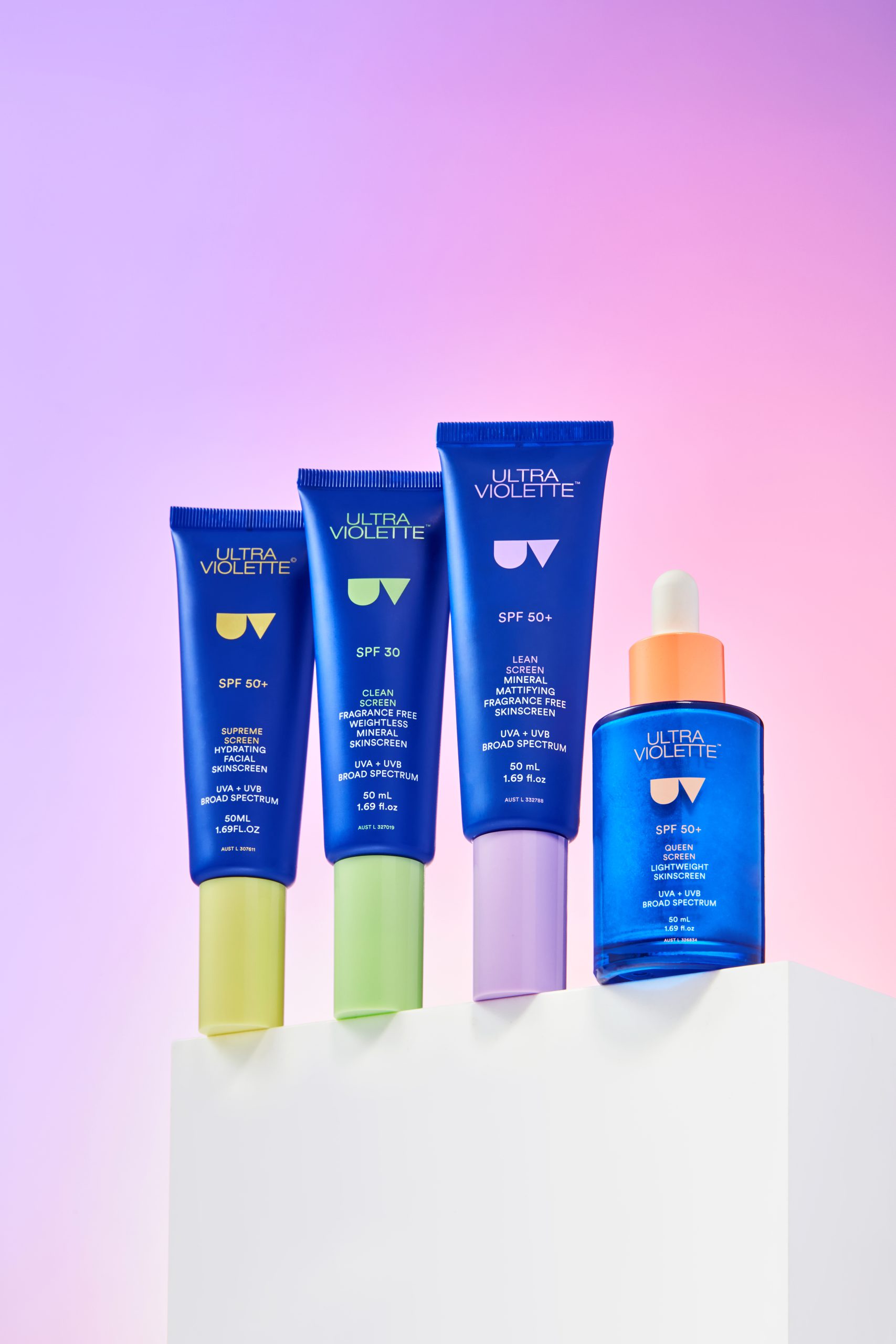 "We wanted our sunscreens to be good for your skin in both the long and short term," explains Matthews. "All our SPFs are primary sunscreens (i.e. their primary purpose is to protect from UV damage and sun), but we've infused them all with skincare ingredients including vitamin C, hydrators, and antioxidants; and made them feel like beautiful serums or moisturisers."
Matthews also adds that the goal was to streamline the beauty routine—therefore, Ultra Violette's non-greasy, lightweight formulations have been created to replace your daily moisturiser or primer. So, in the context of an actual routine (including layering other skincare and makeup products under and over), Ultra Violette offers a range of finishes and benefits for any needs.
The wonders don't stop at the formulations, either—even the packaging is a cut above the rest. As described by Matthews, the packaging ties into the brand's 'skinscreen' philosophy. "We wanted the experience [of Ultra Violette] to feel luxurious, and a key part of that is packaging. That's why it looks like skincare packaging. We also didn't want this to look like a beach sunscreen—it's a city sunscreen that is meant to be used every day, and the packaging helps to reflect that."
They've truly bridged a gap in the market, especially when it comes to deeper skin tones. In fact, it was a key mission for the brand's founders to make the brand as inclusive as possible. Why? "We wanted to avoid giving anyone an excuse to not wear SPF," says Matthews.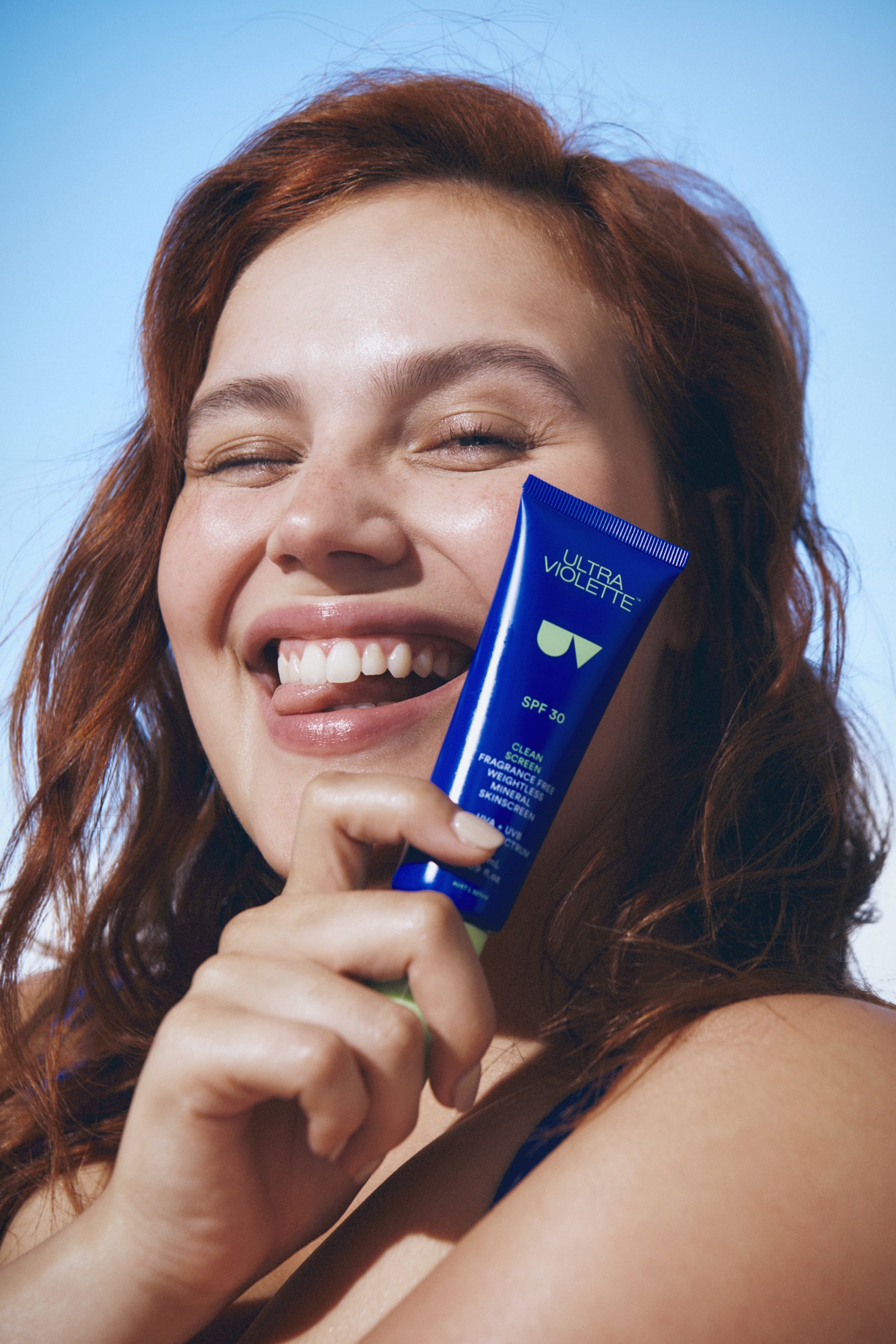 It certainly is a welcome ethos in Malaysia's multicultural setting, where cast-less sun protection is hard to come by. For more melanated folks, here are Matthews' best recommendations from the line: "Our Daydream Screen SPF 50 (unavailable in Malaysia) comes in 15 shades, so that provides great options for deeper skin tones as well as our Queen and Supreme Screens which are invisible on the skin."
And, as an additional tip, she warns users with deeper skin tones to avoid mineral sunscreens. Simply put, mineral SPF filters tend to be white and often contribute to some sort of cast. If you must, however, rest assured that Vi's formulations have offset the cast with the addition of iron oxides—a measure that also doubles as protection against visible light.
Overall, since the brand's launch in June earlier this year, it has only continued to grow its local following. In fact, BURO is among the brand's tried and true fans—so much so that Ultra Violette was even nominated for the award of 'Best Sunscreen' in our 2022 BURO Beauty Empties!
Want to try it out for yourself? Here's our breakdown of Ultra Violette's product lineup for each skin type so you can find the formulation that's right for you!
WHAT TO SHOP AT ULTRA VIOLETTE: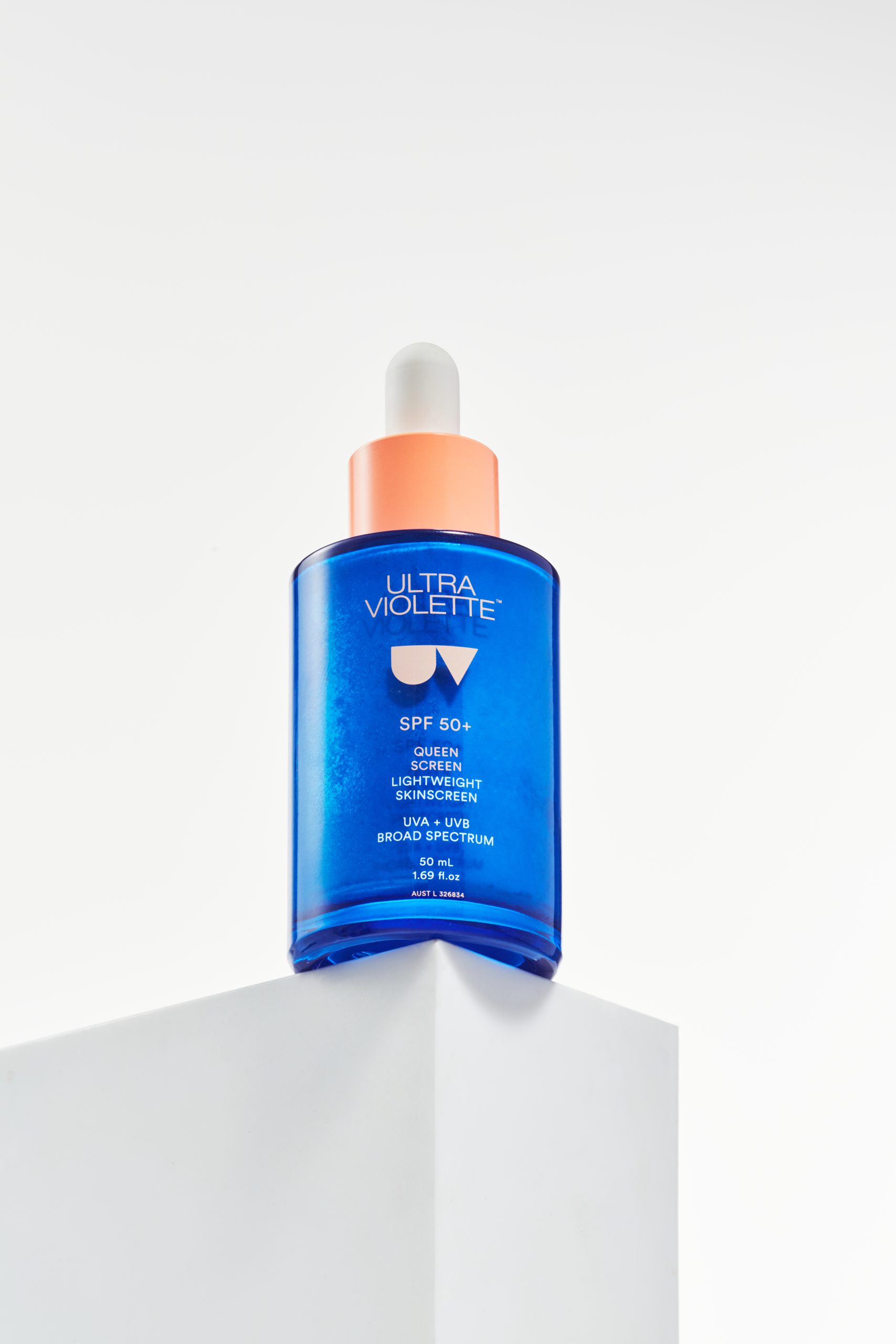 For those in search of an SPF that feels and acts like a serum, look no further than the Queen Screen SPF 50+. Lightweight in texture with a dewy finish, it's packed with moisturising glycerin and antioxidant-rich Kakadu plum and Dragosine Plus peptide to revive and plump dry skin.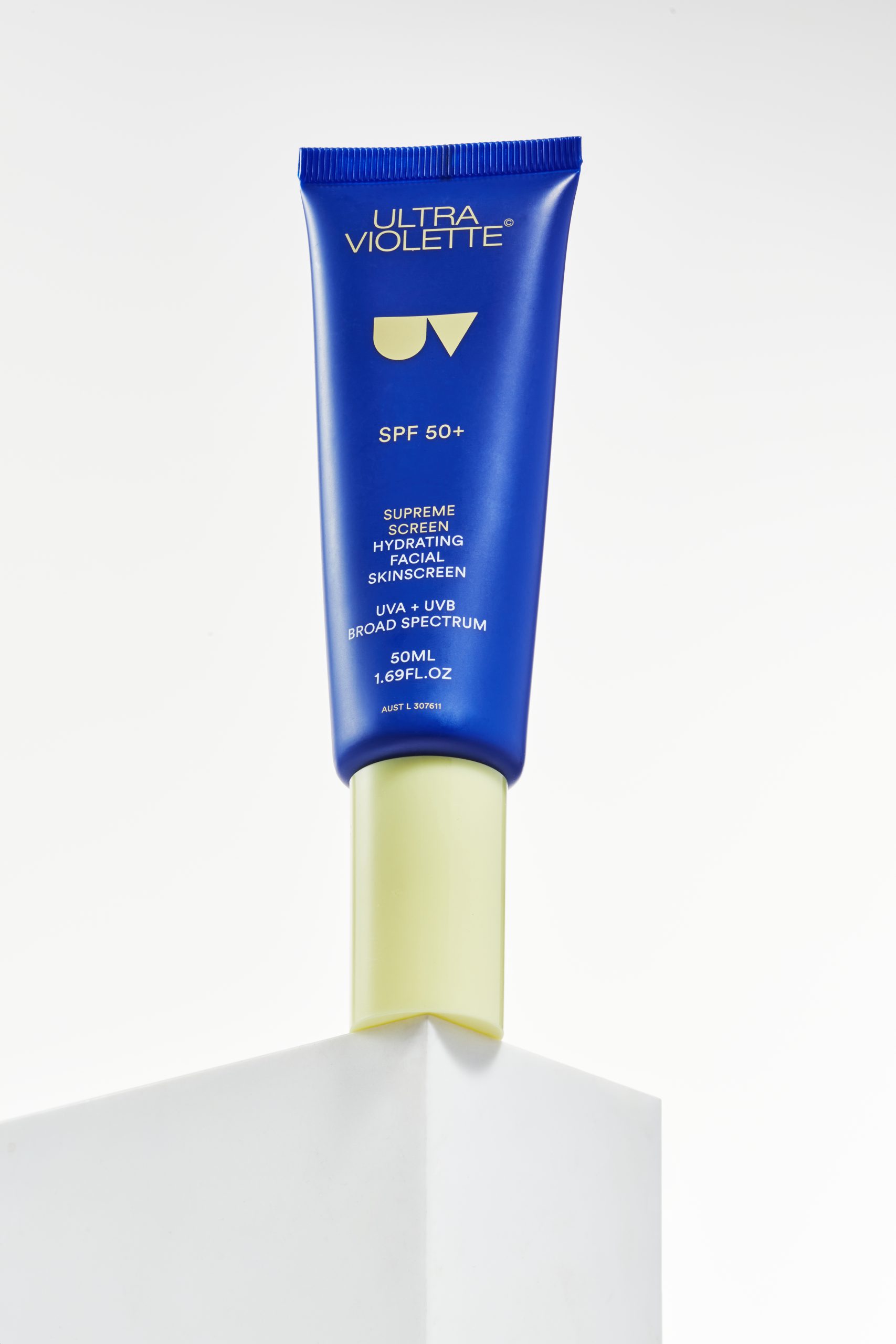 For the sun-savvy consumer looking for extra hydration and a primer in one formula, the Supreme Screen SPF50+ is the one. Weightless and completely invisible, this peptide and vitamin C-rich SPF is the perfect all rounder (no matter your gender!).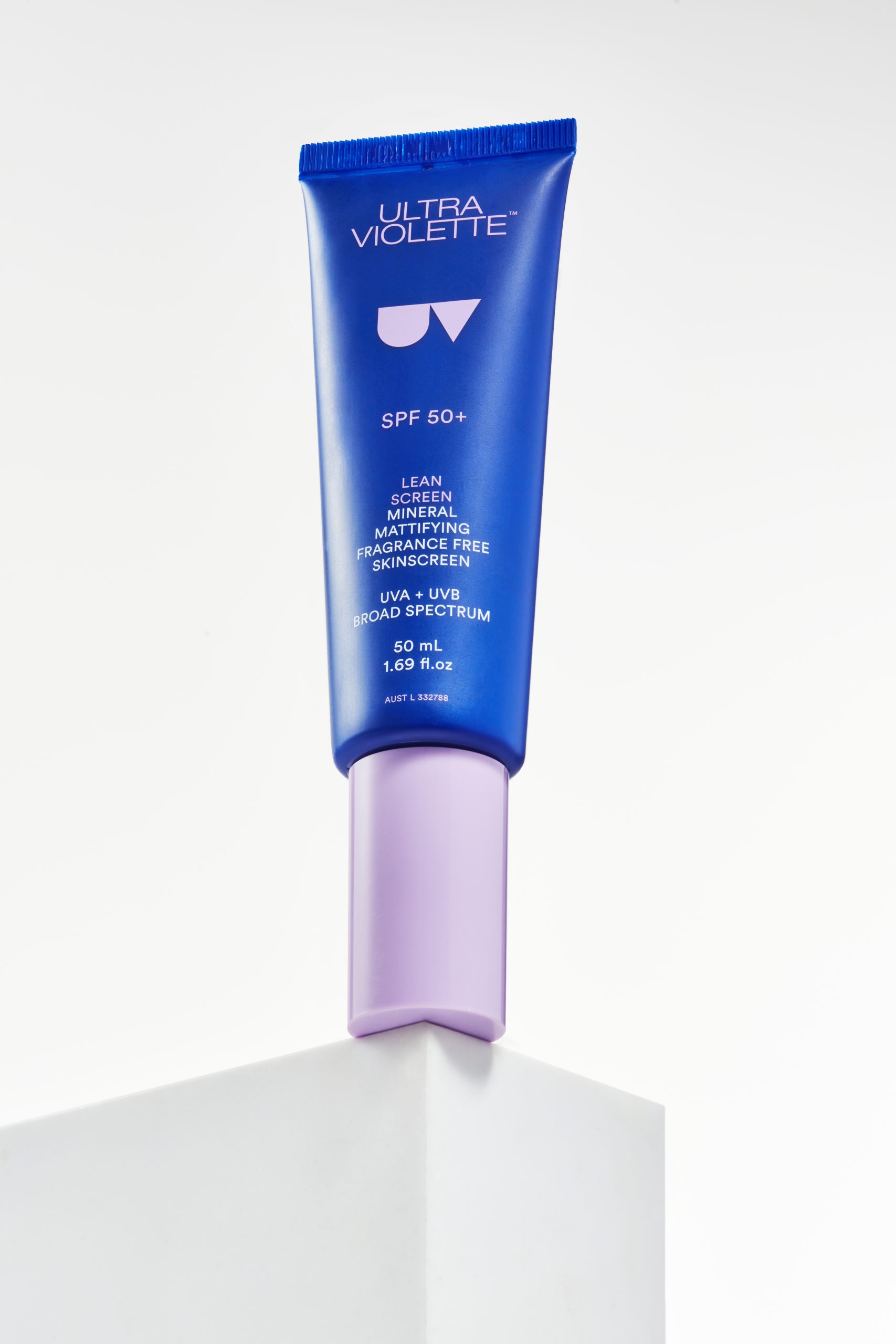 For mineral enthusiasts with sensitive skin, the fragrance-free Lean Screen SPF50+ and Clean Screen SPF30+ are your zinc-based saviours. The former's mattifying, primer-like finish is the perfect pill-proof formulation for layering under makeup. The latter, on the other hand, offers the same weightless feel of the Supreme Screen without the scent (if that's what you're into!).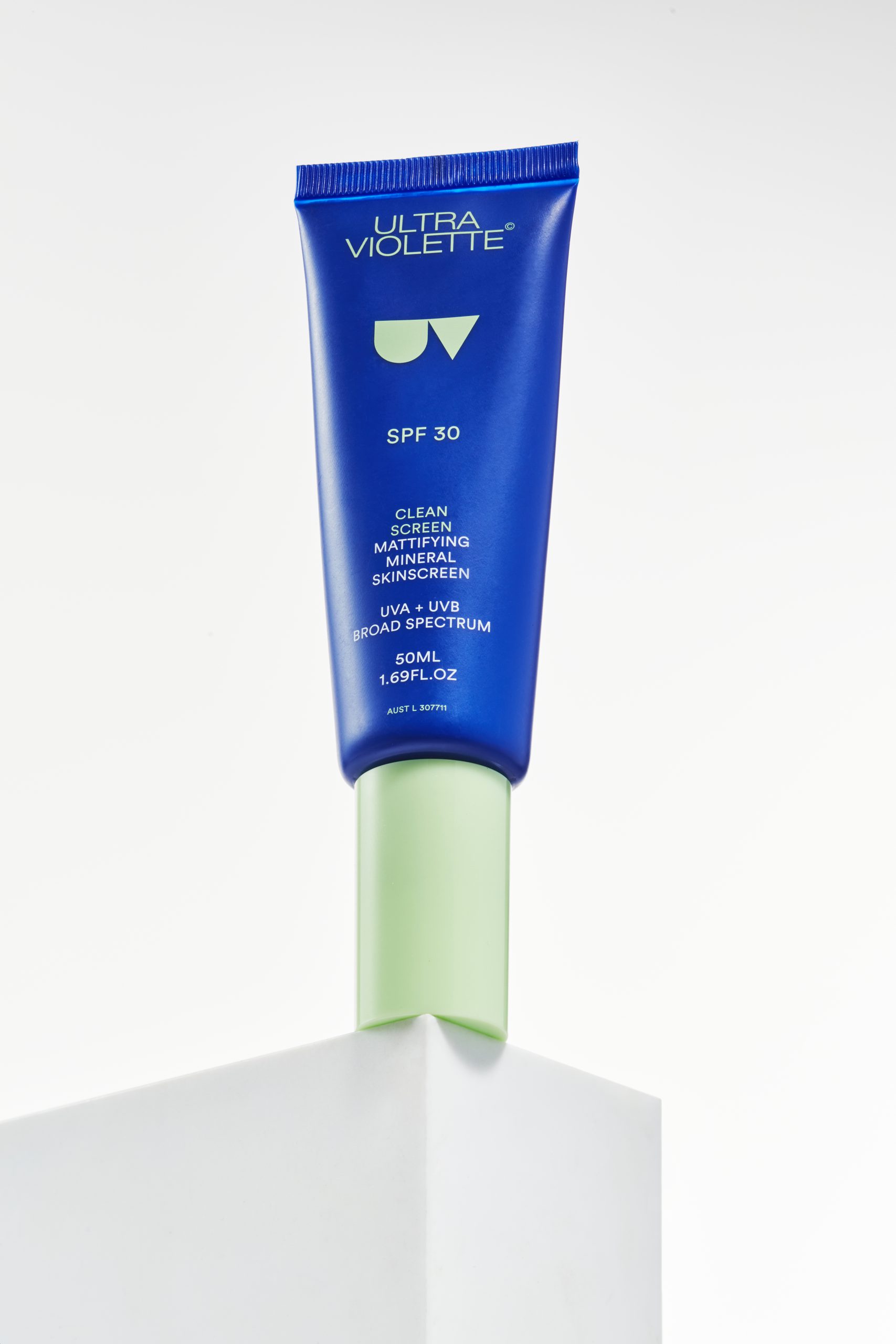 Vi has also got your body covered with the Extreme Screen SPF 50+: a sheer, luminising and hydrating formula that feels and acts like your go-to body lotion. Pentavitin hydrates while vitamin E protects and aloe vera soothes in this revolutionary everyday body SPF.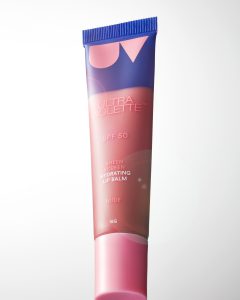 Finally, Ultra Violette goes a step beyond the rest, offering four shades of sun protection for an oft-forgotten part of the face: The lips. Their juicy Sheen Screen SPF50+ lip balms are a dream, deeply hydrating the lips with lanolin and soothing and softening with shea and moisturising with cacao seed butter.
Have we convinced you to add to cart yet? Shop the full collection here.
Follow Ultra Violette on Instagram for more updates. Find more beauty insiders like this here.