Moschino's latest tongue-in-cheek fragrance combines haute couture and everyday household products (no, we're not kidding)
Trust Moschino to create the unconventional from the most mundane and commonplace products spotted in your home. The brand's latest scent takes inspiration from something you'd never expect in a million years: the household cleaner.
Introducing Moschino Fresh Couture, perhaps the most ironic and fun fragrance to have in your beauty wishlist this season. Housed in an elegant coffret (touch of gold details not to be missed!) as a nod to refinement and luxury, the carton reveals the most unexpected flacon in the shape of a cleaning bottle.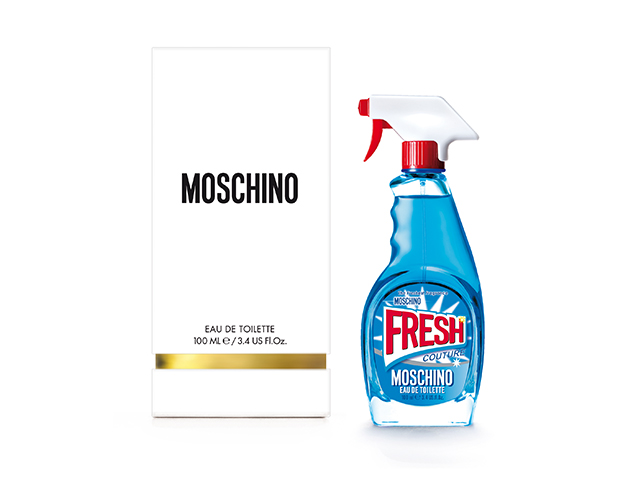 But don't let the tongue-in-cheek packaging of this scent fool you—you'll find compelling top notes made of bright mandarin and bergamot that's enriched with intense ylang-ylang, along with contrasting notes of raspberry added to the floral heart comprising of white peony and osmanthus. The character of Moschino Fresh Couture surfaces when it leaves a sensual trail of clear woods, white patchouli and ambrox. To put it succinctly, this surprisingly feminine scent is more than meets the eye (and perception). What else do you really need for a scent refresh in your routine?
Moschino Fresh Couture is available at all Sephora outlets nationwide. Join in the fun on 20 April 2016 at Sephora Starhill's Glass Cleaning Challenge to win a bottle of this as well.
You may also like...
Five fashionable fragrances for the well-dressed woman
A fragrance for every personality