Foreo launches the most powerful hand-held anti-ageing device, The Body Shop partners with the Women's Aid Organisation to support victims of domestic abuse and more beauty news from this month
This has been one huge month in beauty—businesses are seemingly booming, with expansions and launches happening left, right, and centre. Some are working to improve existing products, while others are taking a step back and working towards meaningful impact. Either way, November has proved to be a really exciting month in beauty, so here are all the headlines!
Go Orange with The Body Shop

The ongoing pandemic has been difficult for all—mental health continues to wane against uncertain circumstances and many find their patience wearing thin as they quarantine to stay safe.
It's a worthy cause: By staying home, we prevent the spread of the virus, protect our loved ones, and reconnect with the things in our lives that really matter. However, in practise, the consequences of a lockdown run much deeper.
People have lost their jobs, many are struggling to make ends meet, and it has never been more dangerous for victims of domestic abuse. What many fail to realise is that behind closed doors, 1 in 10 Malaysian women are victims of domestic violence, and that statistic has only been on the rise since the onset of the MCO.
According to the executive director of the Women's Aid Organisation (WAO), Sumitra Visvanathan: "The sharp rise in domestic violence that we've witnessed during the MCO period is extremely concerning. When survivors are put into a situation of isolation with their abusers, this creates circumstances where it is even easier for the abuser to exert control physically, emotionally, and socially."
"Ending domestic violence requires comprehensive interventions, including shelter space, legal protection, counseling, hotlines, and case management among others," she continues. "Malaysia sorely lacks shelter space for domestic violence survivors. Compared to international good practices, we need to increase our shelter space 10-fold. COVID-19 makes this an increasing concern."
That's why The Body Shop is continuing its long-lived partnership with the WAO with their 'Orange The World' campaign.
"The pandemic continues to challenge our way of life but it disproportionately affects the lives of women over men. So today, more than ever, it is important for us as feminists to lean in and support each other," says Datin Mina Cheah-Foong, managing director of The Body Shop Malaysia. "On this International Day for the Elimination of Violence Against Women, we stand up to speak out in support of all our sisters, mothers and daughters who experience violence."
Your splurges can make a difference—every purchase with The Body Shop this December will help support Women's Aid Organisation's work to end domestic violence.
Gucci's mini-series, Ouverture Of Something That Never Ended, is an effort take on natural, genderless beauty

The seven-part mini-series debuted as part of the GucciFest fashion and film festival that took place earlier this month. It showcases the new collection by creative director Alessandro Michele, and is co-directed by Michele and Gus Van Sant.
The series featured faces such as brand ambassadors Florence Welch and Lu Han, and the incredible beauty looks were created with Gucci Beauty products and conceptualized by Gucci Beauty's Global Makeup Artist, Thomas de Kluyver.
One/Size by Patrick Starrr has arrived at Sephora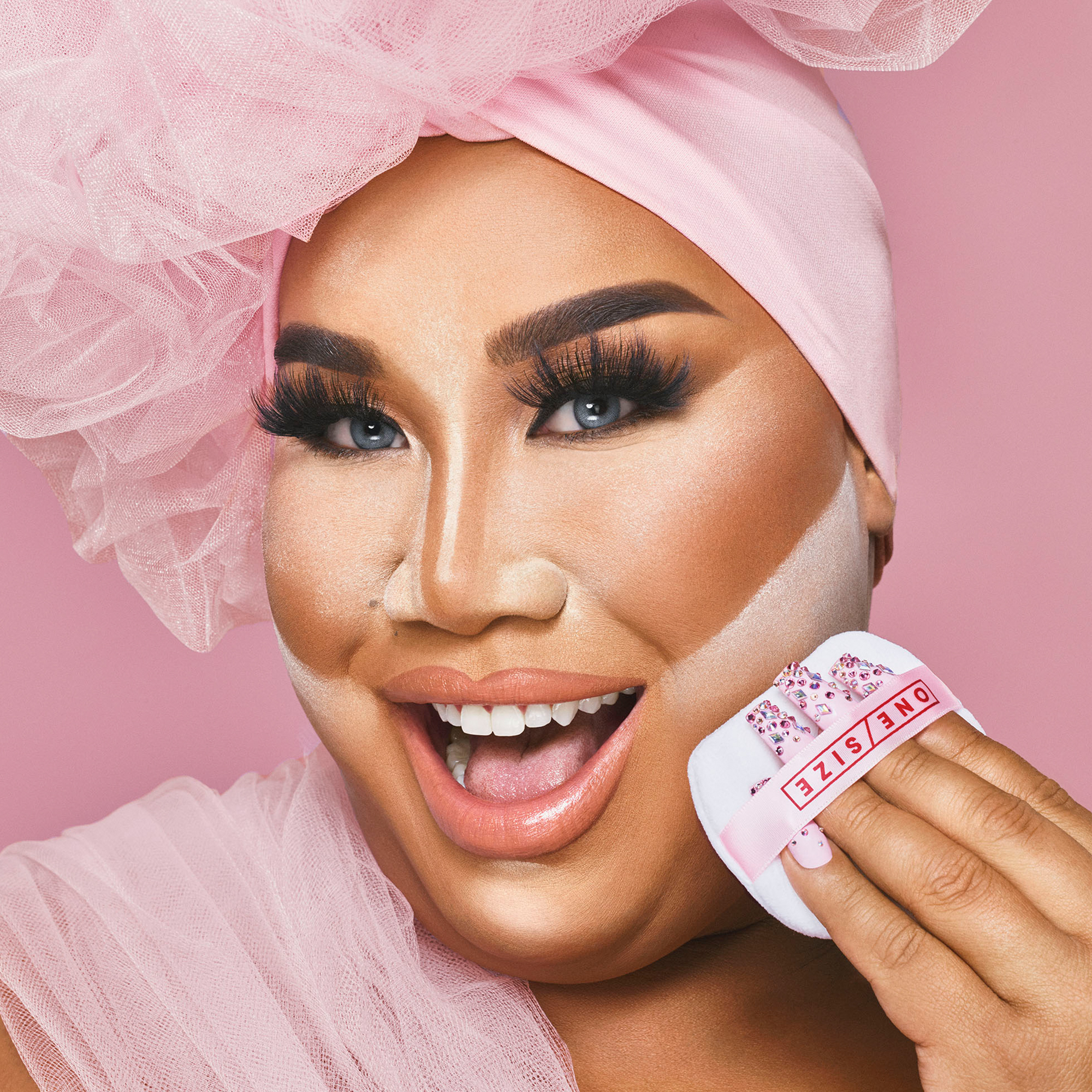 If you're familiar with the YouTube sphere, you're in for a treat. ICYMI: The iconic Patrick Starrr has a makeup line, and it's headed to Sephora Malaysia on the 3 December 2020!
Starrr, a Filipino-American YouTube creator, is known for his captivating personality and equally dazzling tutorials. Since he started his channel, Starrr has managed to rack up a whopping 4.4 million subscribers on the platform. You may recognise his work on celebs like Kim Kardashian and Naomi Campbell, as well as on fellow beaut-tuber personality NikkieTutorials.
The One/Size line features products like the Visionary Eyeshadow Palette, the Eye-Popping Sparkle Vision Eyeshadows, the Point Made 24-Hour Liquid Eyeliner Pen, and dramatic faux lashes, to name a few.
Watch this space to cop the drop.
Jill Stuart launches the 'Dazzling Wonderland' collection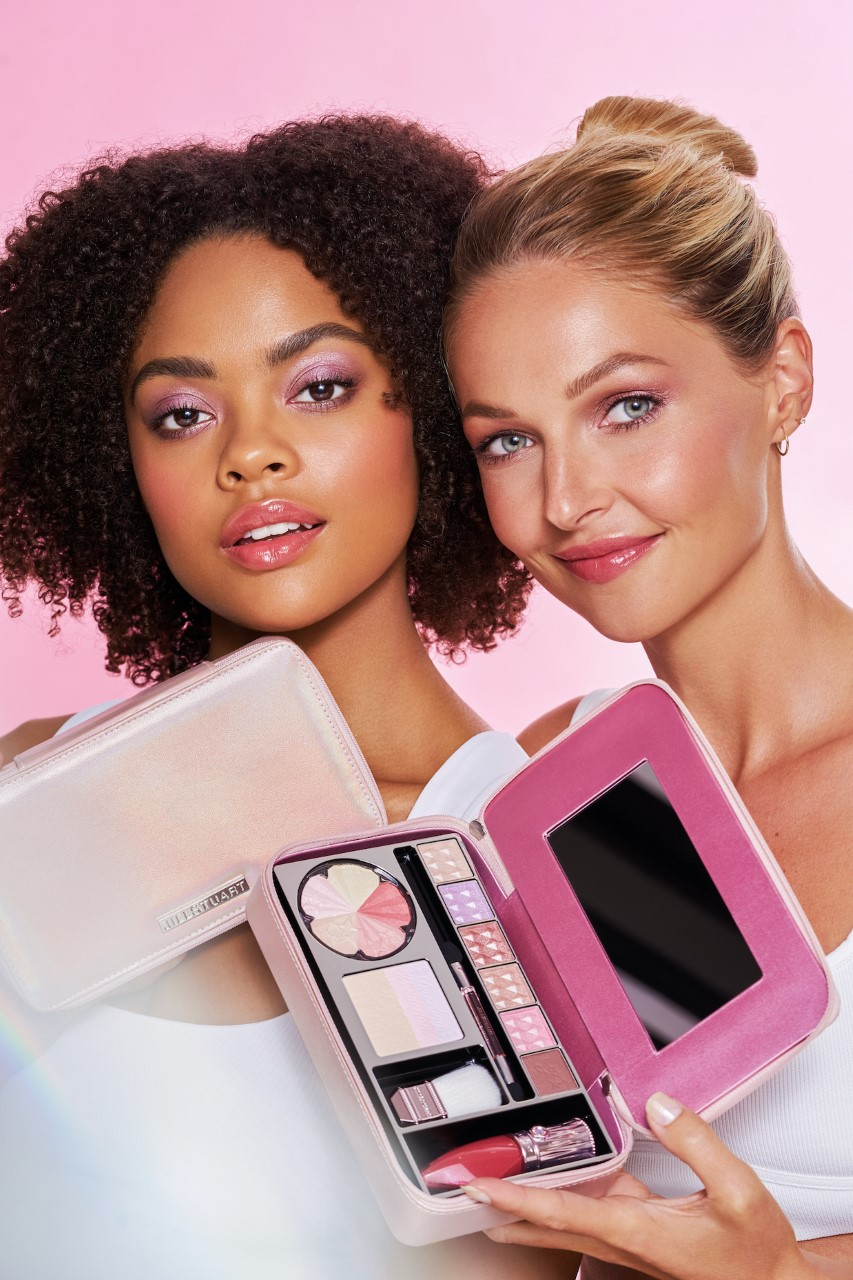 The esteemed beauty brand combines kawaii culture with beauty like never before—encased in all things sparkly, this limited-edition Dazzling Wonderland gift set is inspired by the circus, and it is guaranteed to leave you amazed.
The set contains all our favourite things; the Dazzling Wonderland Eternal Couture Eyes, the Dazzling Wonderland Bloom Mix Blush Compact, the Tone-up Face Powder, and the Dazzling Wonderland Rouge Crystal Carat.
Find the set here.
Strip Malaysia has a new seasonal wax to satisfy your olfactory senses

If you're looking for a truly unique hair removal experience, we recommend getting yourself down to your nearest Strip Malaysia outset ASAP. That's right—their seasonal waxes are back to play, and this year it's coming up… forest scented?
The delightful limited-edition wax has been formulated by and exclusively for Strip. Not only does it smell great (pine scents galore—just in time for the holidays); it's also suitable for all skin types to give you the most comfortable waxing experience possible.
PSST: If you're a first-timer at Strip, you'll enjoy a special discount on a Brazilian and/or Boyzilian this coming month!
Velvet Vanity releases the new and improved 'Super Slim Stick'

Here's a great opportunity to #SupportLocal! The independent Malaysian beauty brand has relaunched their Super Slim Stick, and (as with all their products) the new formulation is made vegan, cruelty free and paraben-free! Below, a quick review of this revamped lippie:
"Right off the bat, I like that this lippy is the perfect size for on-the-go. It's slim and compact enough that I can chuck it in the smallest bags and pockets on my person. As for the new and improved texture, though I don't have a 'before' reference, I can comment on the 'after'—I love that it's super creamy and lightweight, and that it keeps my lips moisturised.
"It is a medium-to-full coverage lipstick which means that while it does apply quite sheer, it is super buildable and with a few strokes you can get a nice colour payoff. I reckon wearing it sheerer would make this a great choice for any one of my 'minimal makeup' days, and wearing it thicker would be great for special occasions." — Redzhanna Jazmin, Editorial Assistant
Find it here.
Christian Louboutin Beauty debuts in Malaysia for the first time ever

The Parisian beauty house has made many beauty lovers happy with their latest venture—the brand has officially arrived in Malaysia!
The beauty house was founded in 2012, though the brand's rich history dates all the way back to 1992. Known for their trademark red sole, that cherry red has made its way from the bottom of our heels and onto our pouts. But it doesn't stop there—Christian Louboutin Beauty also has an alluring fragrance line that has your name on it!
Find the line exclusively at the Christian Louboutin boutique in Pavilion KL.
Lush Malaysia is expanding to 1 Utama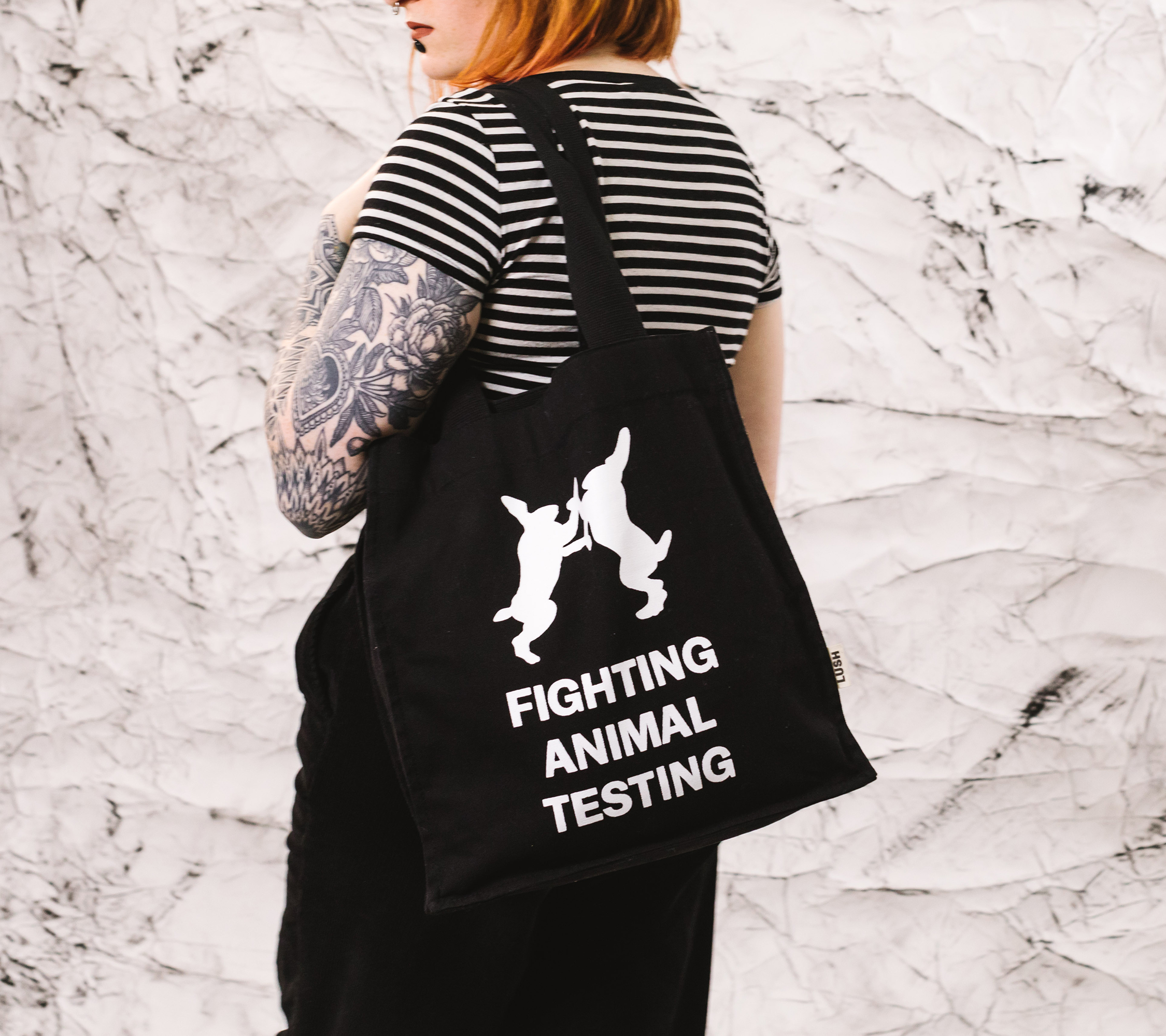 Mark your calendars for 10 December—Lush is opening yet another branch at 1 Utama. Their latest endeavour is 977 square-feet of decadence, and you better be ready to indulge come noon on the day!
The 1 Utama leg is set to be as innovative and immersive as the brand's other branches. With each of the upcoming features and concepts as exciting as the last, there's a reason Lush is such a cult-favourite.
PS: If you're one of the first 100 customers of the day to make any purchase at the new branch will receive a Lush 'Fighting Animal Testing' tote bag worth RM65.
Foreo launches its newest leader in innovative anti-ageing at-home skincare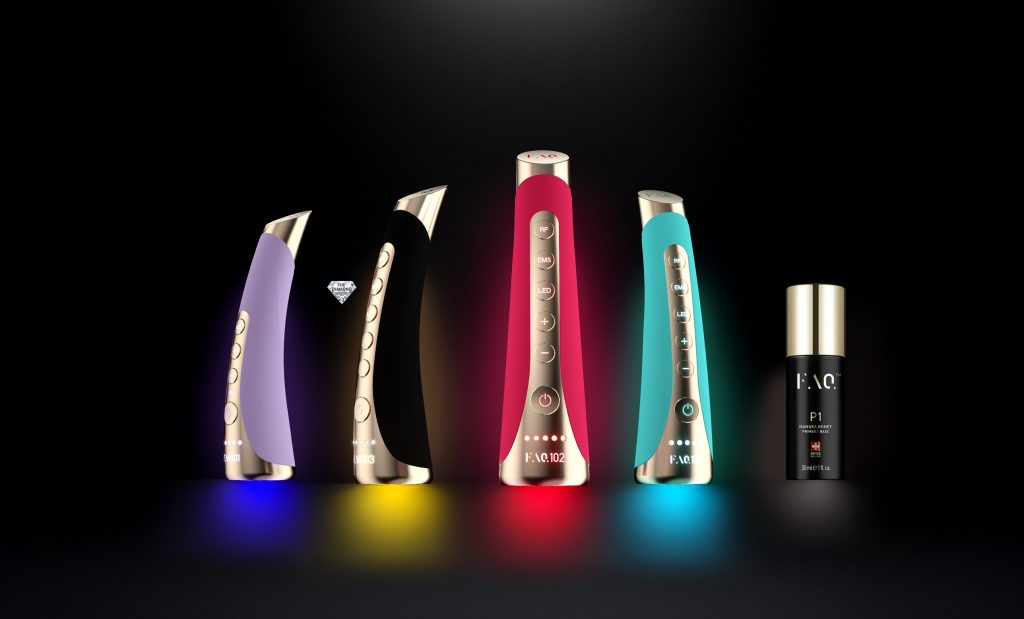 Meet FAQ™: The newest anti-ageing brand under the wing of industry leader Foreo. Your quarantine routine will never look the same—harnessing the power of electrical muscle stimulation (EMS), radiofrequency, LED-Pulse, and T-Sonic Pulsations, your next facial will happen right at home.
The EMS tones and firms stubborn muscles in your face, delivering a lift like you've never seen before. The radiofrequency setting delivers powerful, heated waves that work to tighten and contour the complexion. Then, the LED-light provides the skin with some much-needed revival while the T-Sonic pulsations help to boost the radiance of the skin.
The brand has released three different devices that employ each and every one of these anti-ageing technologies in completely customisable treatments. Plus, it comes along with an app to guide you on your treatment plan and a serum to complement the treatment. Will you be giving it a go?
Watch this space for the official release date
Tata Harper lands in Botswana for the first time

If you're not familiar with skincare's leading all-natural and clean brand, allow us to introduce you to the woman behind the whole operation.
READ: Tata Harper on the cocktail of active ingredients in her products, the future of the beauty industry, and her brand's humble start
If you're itching for a wilderness getaway as soon as travelling gets the green light—consider heading to Xigera Safari Lodge in Botswana, Africa. The safari's spa will be offering select treatments using a curation of cult-favourite products from the Tata Harper line as well as its own Xigera B|Africa line.
The partnership marks Tata Harper's first venture into Africa, and the brand has plans to further introduce their line at all Red Carnation hotels in Southern Africa.
You can cop these two new fragrances by Frederic Malle

There are two new fragrances on the market, and they are positively sensual. Master perfumer Frederic Malle has outdone himself with his latest efforts; Portrait of a Lady and Musc Ravageur.
The former is an intoxicating blend of rose, amber, and red berries. The brainchild of Dominique Ropion and Frédéric Malle, this scent is as meticulous as it is sublime—there are no less than 400 rose flowers per 100ml bottle; a true testament to the art of perfumery.
The latter is provocative; toeing the line between naughty and nice. Created to capture the essence of desire, the perfume has an elegant balance of traditional perfumery and a little spice. Fans of amber, vanilla, patchouli, and sandalwood with a hint of musk—prepare to melt.
Frederic Malle is available now at Kens Apothecary stores in KLCC, Gardens and Bangsar Village.

Find more beauty news here.