The 'King of Flowers' extends its skin-loving benefits to three new MVPs you'll want in your beauty kit – stat
If you're already a fan of the Peony Brightening Night Treatment Mask by Fresh, chances are you'll be clearing out some space in your beauty kit as we speak, because the brand has finally expanded this range include its first cleanser, toner and moisture face cream for the most complete Peony-infused skincare routine yet.
And what exactly took it so long?
First things first, it's not the 'King of Flowers' for nothing - beyond its beauty, the Peony is respected for its vast medicinal benefits and has also, for centuries, been used as a natural remedy.
Fast forward into the world we live in today, it is expected that our skincare work extra hard for us - we want healthier-looking skin that stays moisturised while we're on the get go, we also want them to fight our battles when it comes to natural aggressors and daily exposure - is that too much to ask? Apparently not. From the Fresh research lab into the your beauty stash, here are the three skin saviours (which smell heavenly by the way), that also have been proven to address our top skincare needs, and then some. 
What you'll love about the new cleanser...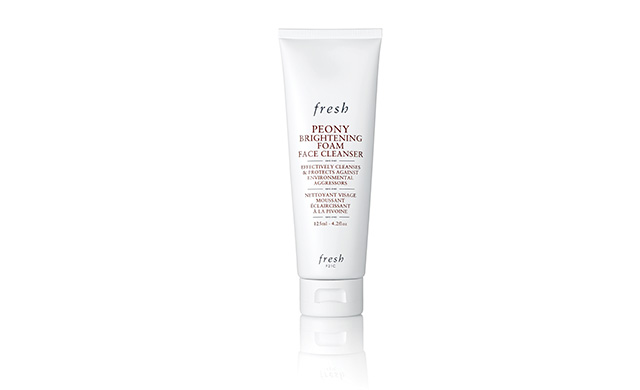 1. This gentle foam is infused with an exclusive brightening complex to gently remove impurities, while brightening your complexion.
2. Key ingredients (Peony root extract, Vitamin C glucoside and licorice root extract), which are found in all three additions, pack a serious punch when it comes to fighting the key signs of ageing - fine lines, dehydration, the works!
3. Shea seedcake extract (from shea butter) in this also teams up with potent antioxidants to act as an anti-pollution shield for your skin.
You should also know: Daily use of this cleanser removes 41% more pollution particles than cleansing with water alone!
If you only know two things about this toner...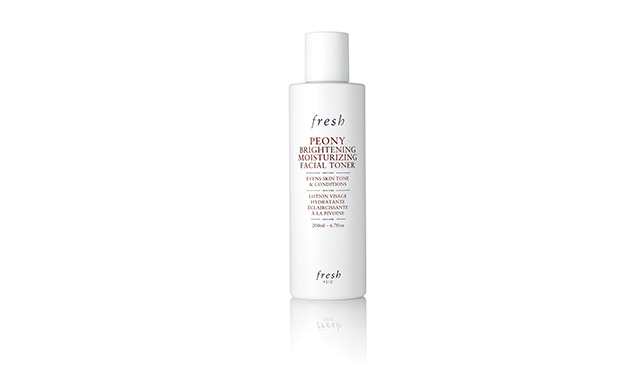 1. Know that it intensely conditions your skin with its 24-hour moisture promise and gives you a more even skin tone - as it turns out, brighter and suppler skin with diminished dark spots are most certainly not too much to ask!
2. The secret to its long-lasting hydrating benefits lies in sodium hyaluronate; the sale of hyaluronic acid, which holds up to 1000 its weight in water! Think of it as a sponge for your complexion, which diligently soaks up all the goodness to keep your skin healthy and radiant.  
How this cream will change your skin...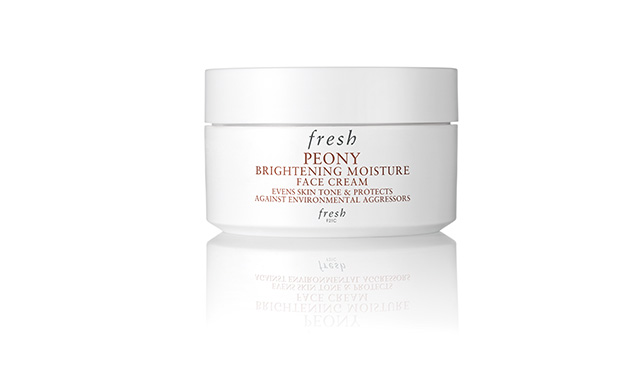 1. The key ingredients and potent antioxidants in this amps up your skin's defense against pollution particles by 48%!
2. If you do not have time for a DIY mask, at least slather this on for intense 24-hour moisture and a nourishing boost for your complexion - plumper, healthier skin in a flash, anyone?
The new Fresh Peony Brightening Foam Face Cleanser and Face Cream will be available in March 2016 and the Fresh Peony Brightening Moisturizing Facial Toner will be available in April 2016 at all Sephora boutiques nationwide.
Related stories:
5 Ways to amp your skin defense