We explore the best picks from Crabtree & Evelyn's Holiday 2016 Collection for a few hard-to-shop-for recipients on your list
Stuck in a quandary while holiday shopping? If you're lost for ideas on what to gift that one friend or family member who already is quite blessed with copious amount of everything in her arsenal, Crabtree & Evelyn's festive lineup this year is worth checking out for a plethora of goodies, including its award-winning hand creams, home fragrances and bath & body gift sets.
If we have to be honest, hand moisturisers are probably the most versatile picks for a gift, especially when it comes in festive sets that take on Christmassy fragrances that we can't resist. After all, there's no better way to maintain a pair of well-moisturised hands (and elbows!) that feel as soft as they look. Cue Crabtree & Evelyn's best-selling Hand Therapy trio set that comes in a range of limited edition scents. For the friend who'd always go for tea instead of coffee, there's Spiced Earl Grey that smells good enough to eat. Festive Fig is a richer and fruity option, while Rose Pineapple has notes of rose, vanilla and musk for a titillating treat.
Perfect for: That one friend/relative who's always well-equipped with beauty essentials on-the-go.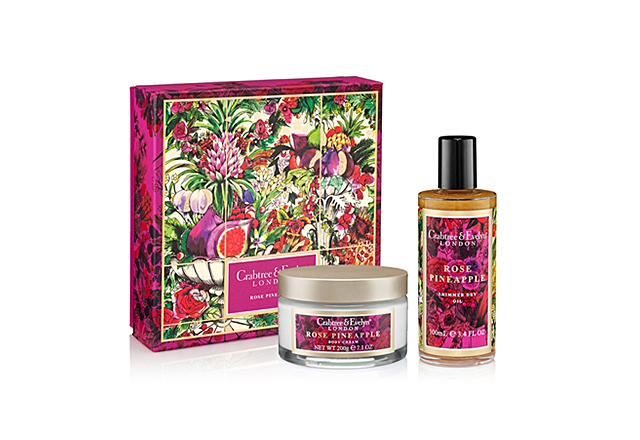 A pampering treat comes in the form of a more indulgent body cream and oil set—the Rose Pineapple Luxury Duo. For a body moisturiser that packs a punch, go for the Rose Pineapple Body Cream that has a blend of pineapple, rose and  pink Prosecco notes for an uplifting day ahead. Another favourite of ours is the multitasking Rose Pineapple Shimmer Oil—its lightweight and non-greasy texture made from rice bran, apricot kernel, and argan oil makes it a must-have for your face, hair and body needs. Not to mention, a subtle gold shimmer to take on the year end festivities.
Perfect for: The party-ready golden girl who always aces the festive look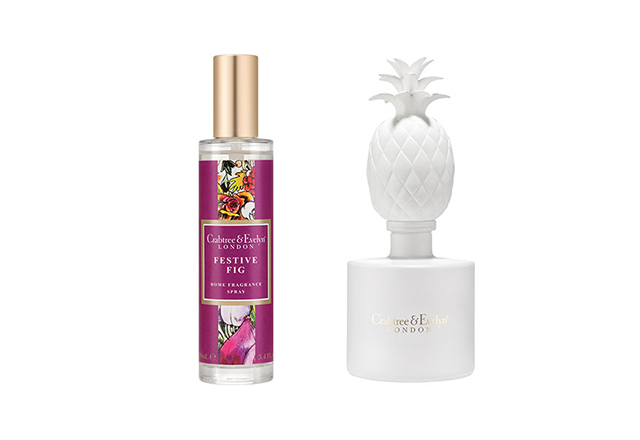 Another failsafe gift choice would be fragrance for the interior—Crabtree & Evelyn's new scent, the Festive Fig, takes on a warm concoction of ripe fig, damson plum, black pepper and resinous woods to evoke an atmosphere akin to celebrating Christmas in a cottage in the woods. Take your pick from the Home Fragrance Spray to provide a cloak of invigorating mist on your living space, or the delightful Porcelain Diffuser in the shape of a pineapple (its fragrance can last up to three months!)
Perfect for: The interior-loving individual who has a penchant for home decor accessories
More Christmassy must-haves from Crabtree & Evelyn's Holiday 2016 Collection here:
Related stories:
The perfect range of festive coffrets for the retro beauty lover
What to get for the fun-loving girlfriends this Christmas?