Clé de Peau Beauté Firming Serum Supreme addresses the next step in anti-aging skincare.
If one of your 2018 beauty resolutions includes kickstarting an anti-aging routine with diligence, the latest from Clé de Peau Beauté should be on your shopping list this weekend.
Inspired by its research in skin density, Clé de Peau Beauté's Firming Serum Supreme was created to address the effects of gravity on the face. Think skin that's noticeably smooth with a sense of volume, along with contours that are redefined for a lifted, youthful appearance. If you thought that working towards a "3D face" would suffice this year, Clé de Peau Beauté will have you aiming for the next level.
The Firming Serum Supreme is the first 4D serum from the brand, with a focus on tightening the skin's micro-thin layer on the surface. Its signature Illuminating Complex EX helps to moisturise and retexturise the skin, thus minimizing the visible effect of environmental pollutants on the skin.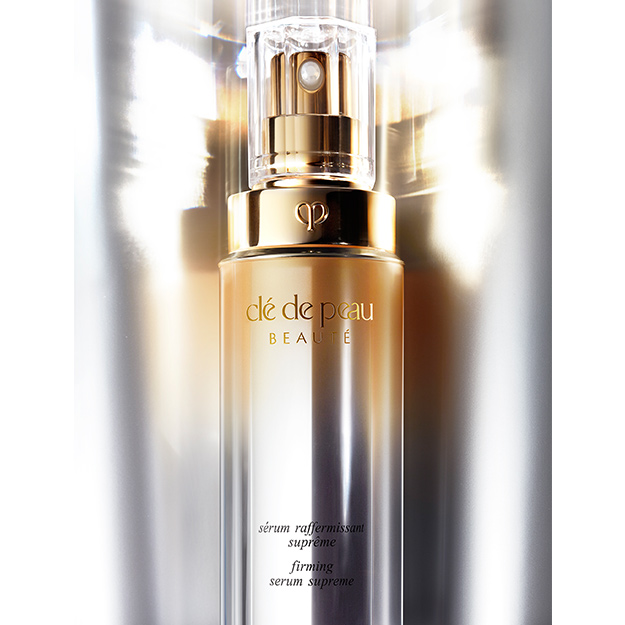 One of the standout active ingredients in the Firming Serum Supreme is the Glow Fortifier RX that combines a variety of plant-based extracts that stimulate the skin's regenerative properties. These extracts include: Coix Lacryma-Jobi Ma-Yuen Seed Extract to promote skin suppleness, Licorice Root Extract to help firm the skin, and Raspberry Extract for its fortifying benefits to the skin (Mother Nature's au naturel contouring trick). Expect a skin-tightening effect that will leave a smoother, firmer surface sans any discomfort. Now this is the closest you'll ever get to a facelift without resorting to going under the knife.
Available now at Isetan KLCC, Robinsons The Gardens Mall, Parkson Pavilion and Parkson Gurney Plaza.