Joe Jonas dyes his buzzcut hot pink for Breast Cancer Awareness Month, Bella Hadid's birthday manicure glows in the dark and more celebrity beauty news from this week
This week is chock-full of hair transformations, but rest assured we have a healthy sprinkling of other celebrity beauty headlines. Ahead, find out what colour FKA Twigs' tresses are now and how Khloe Kardashian manages to look like a different person every week:
This week in hair
FKA Twigs goes "peachy-keen, jelly bean"
The singer debuted her peachy, faded-tangerine ringlets on Instagram, and we have to say—we're obsessed. Twigs has been sporting a vibrant red on her tresses for a long time now, so it's nice to see her switch it up a little. Apart from the cute hair makeover, she also flexed her perfect skin on us, wearing absolutely no makeup for this snap.
Joe Jonas debuts a hot-pink buzzcut in honour of Breast Cancer Awareness Month
The Jonas Brother shared a snap of both his hair and his 'I Voted' sticker, and all we have to say is: Yes. In fact, this isn't the first time Jonas has sported pink hair—in 2016, he wore his 'short sides, long top' cut in a faded pink.
READ: Breast Cancer Awareness Month: Your guide to diagnosis, treatment and support in Malaysia
Jennifer Lopez flaunts her hip-length extensions
The pop star posed for an extremely saucy 'Gram, flexing her muscles and incredible hair all at once. One thing, in particular, caught our attention—her hip length extensions.
Despite being clad in just a t-shirt and jeans, her hair brings the drama factor to the forefront, officially making this one of her most striking 'casual' looks yet. Plus, Lopez has proven once again that this medium honey-blonde hair colour is truly her signature; the perfect complement to her bronzed skin tone. Really, we hope it never leaves. 
Vanessa Hudgens goes short(er) for autumn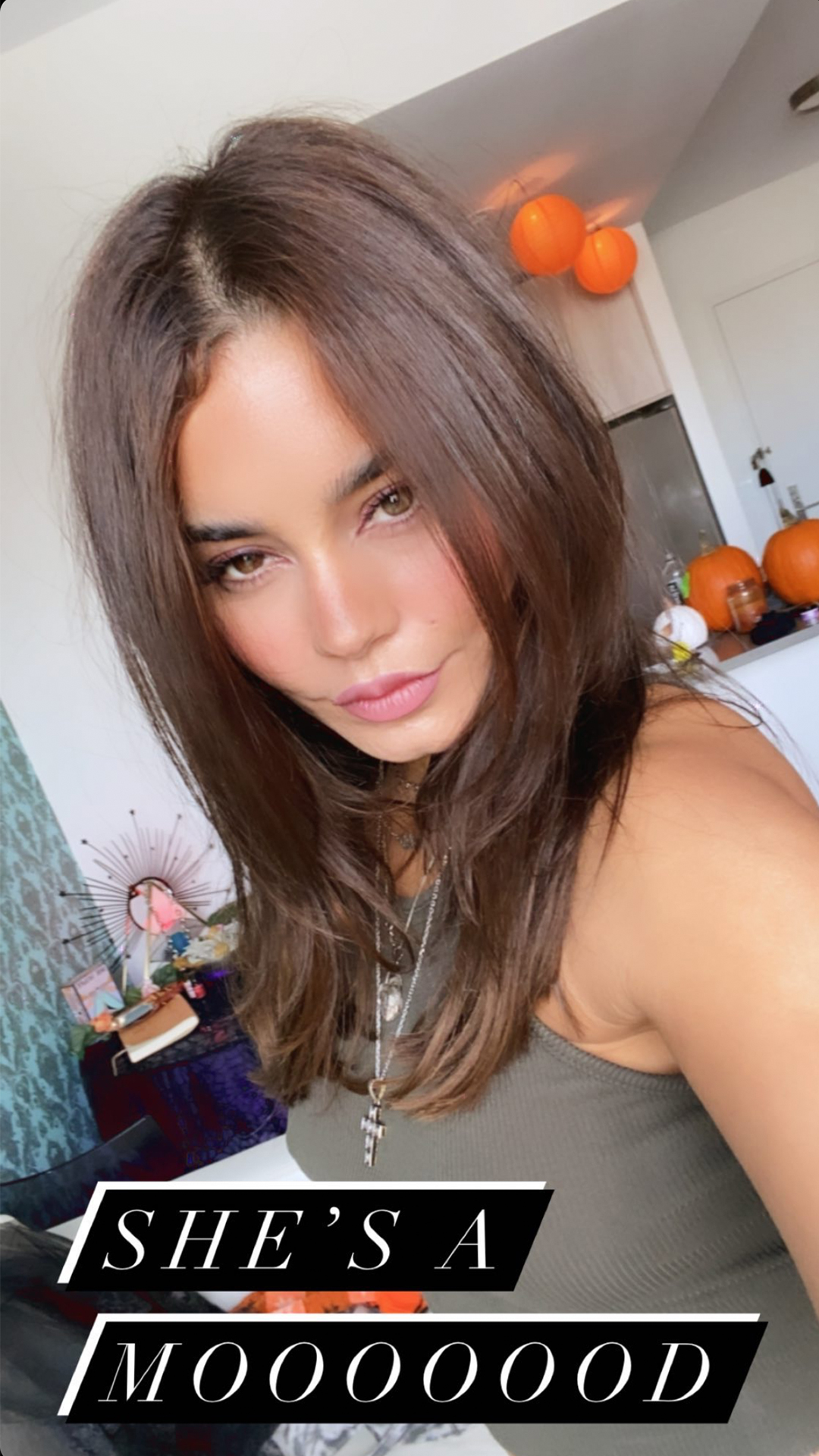 Nothing signifies the A/W months better than shedding your summer lengths. That's exactly what Hudgens has done—she posted a picture of her extremely long hair to her Instagram story and teased her big hair transformation: "Bye hair. It's been funnnn. Thank you @chaviv_hair."
Although we'll miss her dramatically long tresses (they were so amazing), we are absolutely living for her new haircut. The layering gives her root so much volume, leaving her hair looking super healthy.
Khloe Kardashian channels Ariana Grande with her double ponytails
The Kardashian posted this snap to her feed, and we genuinely had to do a double take. It took us more than a moment to realise that we weren't looking at Ariana Grande—we were looking at Khloe Kardashian.
We're not the only ones who got confused, though; one Instagram used commented "thought this was Ariana grande, Madison beer, and kim". Another chimed in with "ariana grande looks so good here". Yet another said "Ariana grande is that u". You get the gist.
As is custom on any of Khloe Kardashian's Instagram content, some commenters are attributing the reality star's ever-changing look to Facetune, an app that the Kardashian-Jenners are certainly well-acquainted with. Either way, it looks like Khloe is feeling herself, so we'll leave it there.
This week in nails
Bella Hadid's birthday nails are the epitome of floral fun(gi)
Created by NYC-based nail artist Mei Kawajiri, this awesome set is already incredible on its own. However, what makes it special is the glow-in-the-dark factor. Yes, it glows! See the set in action here: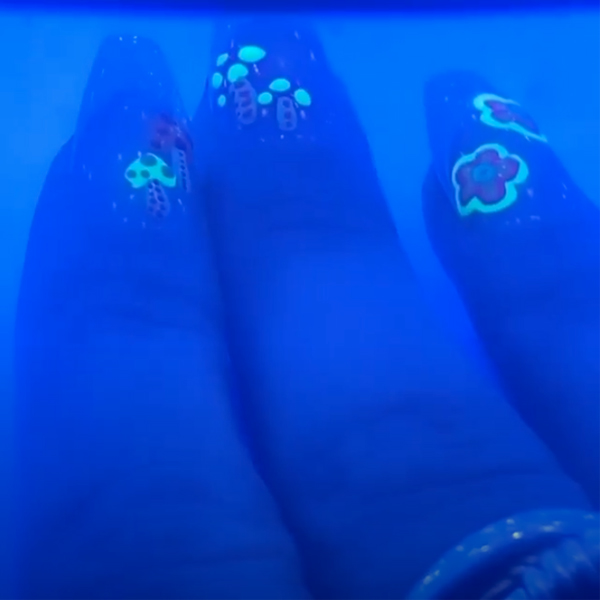 This week in tattoos
Chris Evans gives us a rare sneak peek at his plentiful torso tattoos
You'd never guess from his role in Marvel's Captain America franchise, but Chris Evans' torso is covered in tats. The actor posted an Instagram Story on 6 October, showing him flipping into his pool. However, the stunt wasn't what caught our attention; it was the seemingly sudden appearance of his torso tattoos.
Fans were, understandably, surprised by his blasé tattoo reveal—after all, no one has seen these before! As for how he achieved his ink-less chest in Captain America? We suspect there was a lot of tattoo foundation involved.
For more beauty news, click here.