Sulwhasoo's got your anti-ageing needs covered with its holistic men's skincare range
Did you know that a man's skin structure is not the same as a woman's due to differences in hormonal profile? In simpler terms, men have oilier skin because of the male hormone that promotes the development of sebaceous glands which causes excess sebum. While fine lines do not appear easily on men's skin compared to women's, deep wrinkles will surface at a certain age. So if you're a male who's in need of an anti-ageing skincare range that actually works for your skin, Sulwhasoo's range of men's products will help you achieve it easily.
The brand's exclusive formula "Jeongyangdan"—made of five medicinal herbs carefully picked and extracted through a meticulous process to maximise its efficiency—is incorporated in this anti-ageing range that's tailored to reinforce your skin's defense system and enhance skin regeneration. Follow these four steps to keep your skin in check: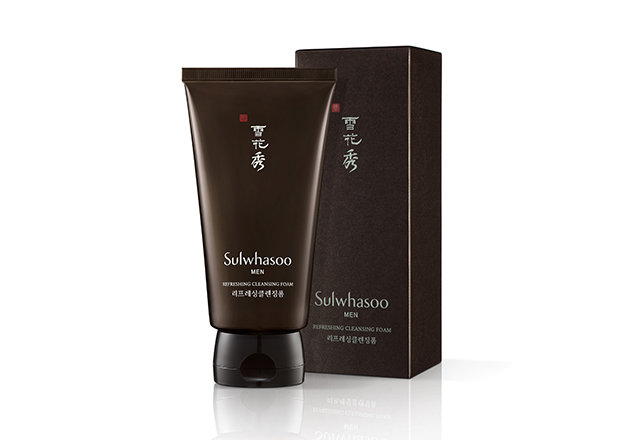 1. Firstly, make sure your skin's thoroughly cleansed day and night with a cleansing agent that also works as an exfoliate. Try Sulwhasoo Men Refreshing Cleansing Foam that gently scrubs away dead skin cells and deep-seated impurities with white ginseng powder and walnut shell extract. We love that its uplifting herbal scent with woody notes leave a rejuvenating effect upon the skin as well.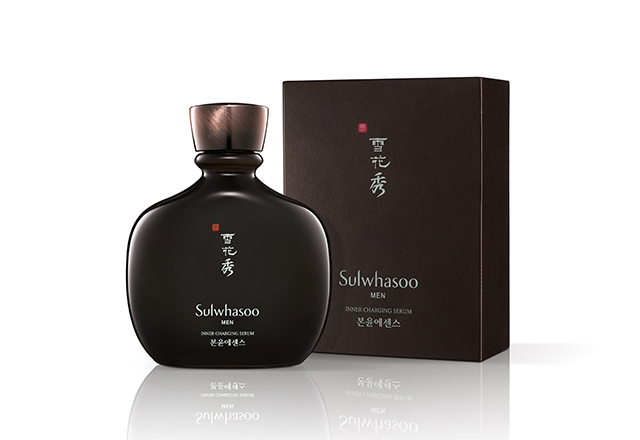 2. Invest in an effective serum that allows your skin to naturally regenerate while preventing wrinkles and dullness. Sulwhasoo Men Inner Charging Serum contains extracts of ginseng and dwarf lilyturf to moisture and regenerate your skin, plus its water-gel formula gives you 2-in-1 benefits so you can omit toner and lotion in your skincare routine.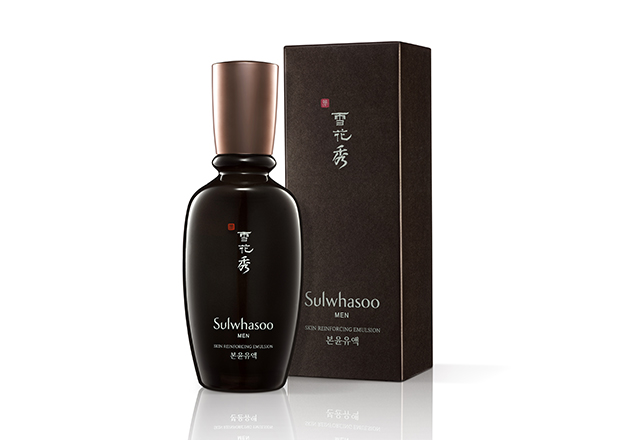 3. If your skin occasionally gets damaged from external stressors such as frequent shaving, apply a moisturising anti-ageing emulsion such as Sulwhasoo Men Skin Reinforcing Emulsion to soothe your skin while preventing wrinkle formation. Before you scoff over the necessity of an emulsion, your skin actually does benefit from a moisturising protective film that this product provides, all thanks to extracts of sea buckthorn that help reinforce the skin's barrier.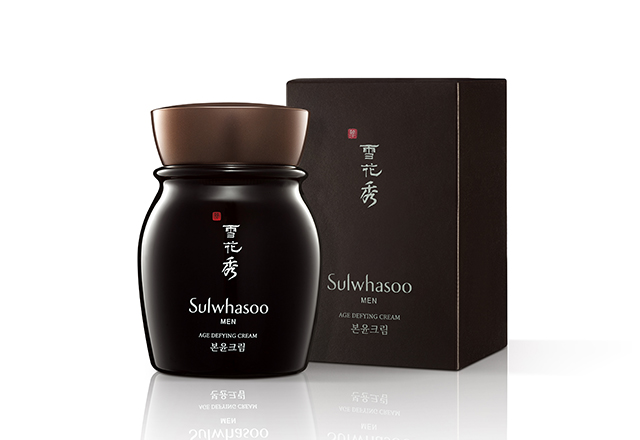 4. Lastly, ensure your skin's always well-moisturised with a rich cream that doesn't leave a sticky effect. Sulwhasoo Men Age Defying Cream's power ingredient lies in the oil of ginseng seeds (only harvested once a year) to improve skin's elasticity and keep it hydrated. If your skin is prone to wrinkles and dullness, this cream is your go-to to keep it youthful and moisturised.
Sulwhasoo Men's Line is available at all Sulwhasoo counters and stores nationwide.
Related stories:
A quick guide to clean and pristine skin
Get your fresh and radiant glow on with Sulwhasoo K-Beauty Collection