You may not realise what mica is, but if you're a fan of illuminating creams and shimmery shadows, it's closer than you think. In fact, mica is probably one of your favourite beauty ingredients. It goes by a few different names on your product ingredient labels, such as: Mica, C1 77019, Potassium Aluminum Silicate, Glimmer, Kaliglimmer, or Muskovit.
So, what exactly is it?
Mica refers to a group of silicate minerals that are used to add a sheen or shimmer to cosmetics. The mineral itself naturally occurs in compact layers or sheets, and it can be milled into a fine powder for use in your beauty products.
The iridescent pigment comes in varying colours, from silver to white with pink and purple tones. It's pretty ubiquitous in makeup and skincare—really, you'll find mica in pretty much any product that gives you a shimmer, a sheen, or a glow. These include your shimmery highlighters, eyeshadows, and lipsticks, as well as any 'illuminating' eye creams and moisturisers.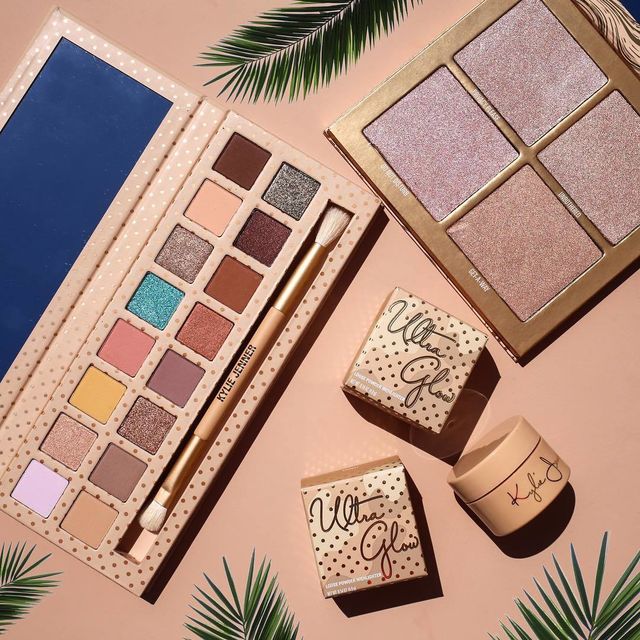 Beyond beauty, the mineral is found in cars, thermal insulation, electronic equipment and more. It's a highly-sought ingredient for a reason, but it comes with a great cost. No, it's not 'toxic' for the skin—the processed mineral is safe to use on all skin types with very little to no side effects. The 'cost' in question is on a more ethical scale.
It's no secret: The mica mining industry is rampant with worker exploitation and child labour. There have been countless exposés over the years detailing the 'pervasive lawlessness' within illegal mica mining sites, particularly in Jharkhand, India.
In the 1970s, India was one of the world's largest mica producers, with the Jharkhand state producing some of the highest-quality mica in the world. However, then came the Forest Conservation Act of 1980: Though it was implemented by the Parliament of India to control further deforestation, the strict restrictions and laws led to the abandonment of the mines, which has since had dire implications for the surrounding villages.
A survey by the Responsible Mica Initiative from late 2018 reported that 81 per cent of families in Jharkhand's Koderma district were dependent on illegal mica mining for their livelihood and that 72 per cent of families lived below the poverty line. Further, according to multiple reports, children as young as five are employed in the illegal mines, earning as little as 80 cents per day at 8 cents per kilogram of mica.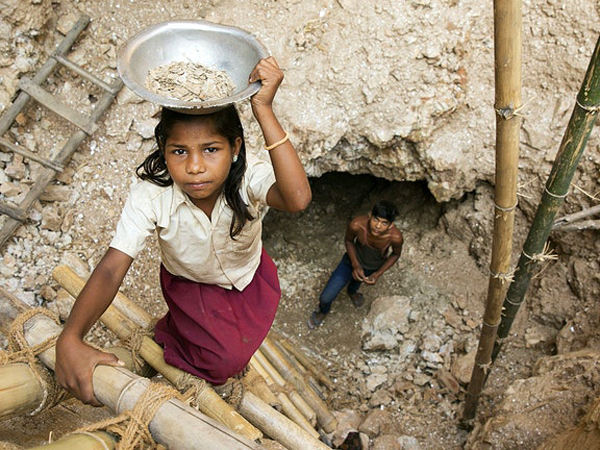 While working at the mines, these children are deprived of an education and a childhood. However, it's not as though there is any other choice if these families want to put food on the table: According to a statement by Rishikesh Mishra, secretary of the Indian National Mines Workers Federation (INMWF), "Mica mining [has been] banned for decades but several hundred villagers still risk their lives every day to extract mica from the forest areas and sell them at a throwaway price to middlemen, who export the mineral to other countries via Kolkata."
Criminally-low wages aside, the illegal mica mining industry is also plagued with health and environmental safety risks. For instance, it has been well-documented that long-term exposure to mica dust in mines, construction, and industry is directly linked to lung ailments such as pneumoconiosis.
Further, the abandoned mica mines are extremely dangerous—accidents are commonplace, with multiple reports of mines collapsing. The unexpected costs incurred from broken bones, lung complications, and funerals leave entire families desperate for funds. As a result, they have no choice but to seek support from local loan sharks (often the very mica traders and managers exploiting them in the first place).
The high-interest rates set by these loan managers make it virtually impossible for these families to repay their debts, so instead they 'work their loans off' at the mines. These terms are not put in writing, so the miners simply have to take the word of their moneylender, leaving a lot of room for manipulation and exploitation. Further, upon death, debt is inherited by the siblings or children of the deceased, which perpetuates the debt cycle for generations. It's a harrowing reality—these people are trapped in a cycle of poverty at best, and are pawns to modern-day slavery at worst.
So, how can you ensure that the mica in your products is sourced from families and communities that have been paid fair living wages? Well, the short answer is: You can't.
The illegal mica from these communities is sold under the legitimate licenses of legal mines by the middleman, completely erasing their nefarious history. As a result, the supply chain is far from transparent; by the time the mica from these illegal mines reaches the consumers, there's no way to trace where it came from.
So, what can we do instead?
What is being done about the issue? How can we, as consumers, break the cycle?
Brands like Lush have completely cut out natural mica from their products, instead using synthetic mica to give their cosmetics that characteristic sheen. It's an excellent step towards sustainability. However, there are a few issues with this.
Firstly, synthetic mica differs from natural mica in many respects—while natural mica is uneven in shape, synthetic mica is completely uniform, which means that the visual effects and formulation requirements between the two ingredients are vastly different. Secondly, according to this study, synthetic mica only accounts for around 10 per cent of the market, and its market share is not expected to grow by more than two per cent in the next ten years.
Further, replacing natural mica with synthetic mica isn't a simple feat, and is likely to take brands years of development and millions of dollars to get the formulation right. With that in mind, it is unlikely that this is a significant development in revolutionising the mica industry. That said, opting for synthetic mica is one surefire way to ensure that no blood was spilt to give you your glow.
Other brands like Shiseido, Sephora, Coty, Chanel and more are working with the Responsible Mica Initiative to create the world's first sustainable mica framework. Meanwhile, brands like L'Oreal are working with their suppliers to secure the supply chain against child labour. Again, while it is a step in the right direction, there is still a long way to go. However, rallying behind brands that are making an effort to do better and creating demand for sustainable mica may push the industry towards more sustainable and ethical practices.
Non-profit organisations like the Kailash Satyarthi Children's Foundation and the Bachpan Bachao Andolan (Save Childhood Movement) are working to end all forms of child violence. The organisations are both founded by Nobel Peace Laureate Mr Kailash Satyarthi, and are partially funded by both government services and beauty conglomerates like Estée Lauder. So far, Mr Satyarthi has managed to free over 80,000 child slaves through his organisations. Every little bit helps, so if you can donate, supporting the many organisations working to end child labour is yet another good step in the right direction.
Finally, it must be said that resolving the issues with the mica industry isn't as simple as boycotting the ingredient altogether—a huge portion of the mica market goes towards insulation and electronics, so the demand will always be there. In addition, mica mining is the foundation of the livelihoods of many, and a boycott isn't going to dismantle the structure of the existing supply chain. Further, the corrupt mica mining industry extends far beyond India; it is a global issue.
Rather, demanding meaningful change and stricter regulations within the industry, supporting organisations like the Kailash Satyarthi Children's Foundation and the Responsible Mica Initiative, and shopping with brands that are working towards real reform is the key.
Donate to the Kailash Satyarthi Children's Foundation here. Donate to the Save Childhood Movement here.
For more beauty stories, click here.
| | |
| --- | --- |
| SHARE THE STORY | |
| Explore More | |