Makeup
7 Easy-peasy Halloween makeup ideas to rock this weekend
In a jiffy!
Image: Instagram/@laurentsai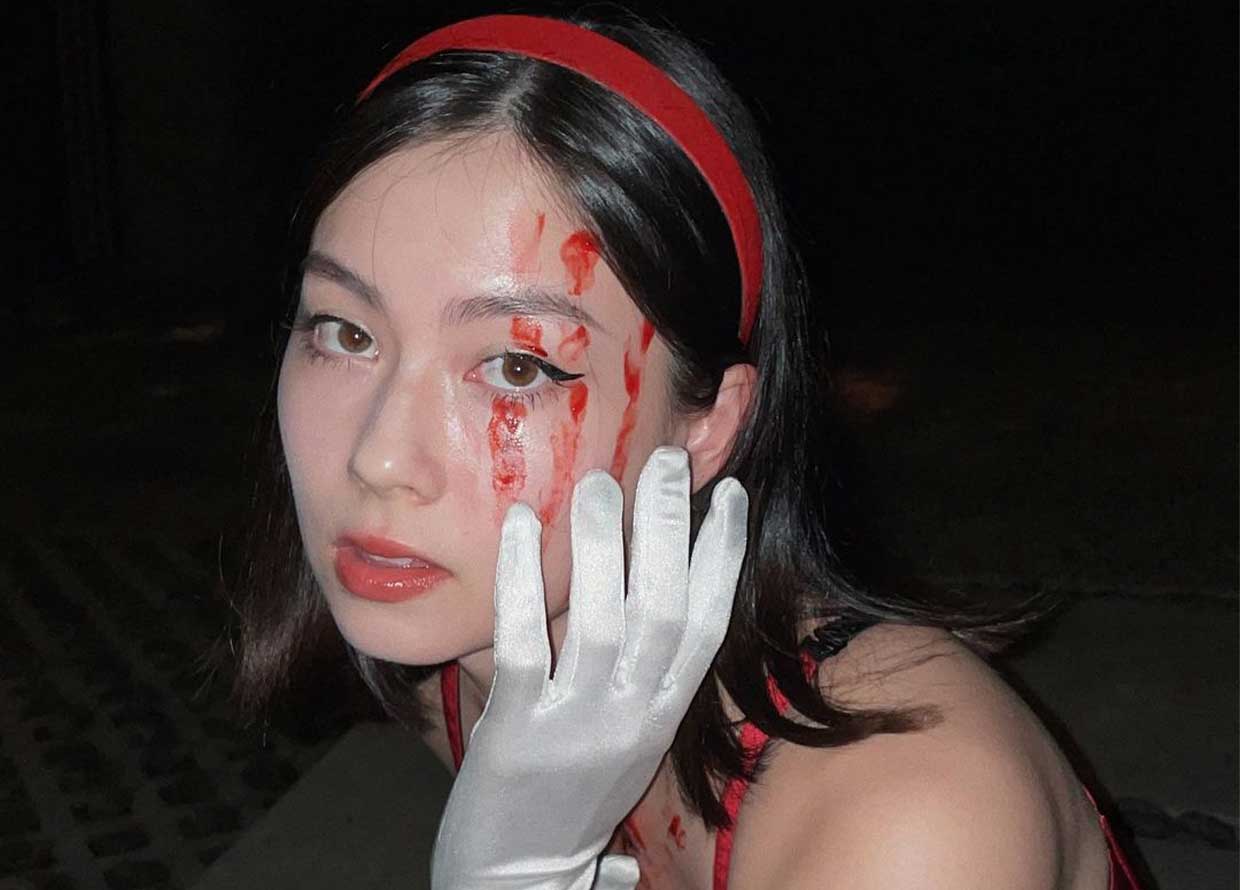 Can't be bothered to go costume shopping for Halloween? Let your makeup do the talking with these low-effort, high-payoff makeup looks.
Halloween may be just under a week away, but the partying commences in just two days! If you've left the costume hunting too late for your weekend bashes, fret not—we've got you covered on the last-minute looks.
Ahead, we've rounded up all the best (read: easiest) Halloween makeup tutorials to try this spooky season, from kitty cats to cobwebs and beyond. Better yet, you don't even have to be good at makeup to nail these!
PS: Scroll to the end to watch Team BURO attempt these looks in a time crunch…
Cat
If you've got an eyeliner pen on you, you'll be able to nail this look in no time. Really, it's such a no-brainer that cat ears are fully optional with this one!
Skull
Can't be bothered to commit to a face full of white paint and panda eyes? Take inspiration from this glam skull look instead. All you really need to achieve this is a trusty eyeliner pen to draw on the nose and lip details. However, if you really want to take the look to the next level, you could use some grey or black eyeshadow to add more dimension and shadow.
Devil
View this post on Instagram
This look takes the cake for the easiest Halloween hack! It's cute, quick, and requires little more than red lipstick and an eyelash curler. Or, if you're happy to go freehand, you could recreate it with little more than a coloured eyeliner or lip liner. Pair it with a bold red lip and a little red dress and you're good to go!
Clown
Did you text your ex last night? Did you tell your new flame you're okay with a situationship even if you're not? Here's the look for you. In all seriousness, this dark clown makeup is perfect with any 'fit, and requires little to no makeup skills to achieve. In short, if you can etch out a few triangles, you're pretty much sorted!
Cobweb
If you happen to be a big Spiderman fan (or you're just looking for a cool, low-effort Halloween makeup hack), try this cobweb on for size. All you'll need to recreate this precise design is a straight edge and some eyeshadow (if you'd like to go the extra mile like Lenka does in this tutorial, you could also go over your design with an eyeliner pen).
Blood bath
Are you a vampire? Are you a murderer? Are you both? It doesn't really matter! Either way, whether you're committing to a bit or you just want an easy costume, you can't go wrong with a splattering of fake blood. All you need to recreate the look is a toothbrush and red water-activated liners or face paints.
Scarecrow
If you've got a pair of dungarees and a checkered top lying around, this is the tutorial for you. Complete with painted-on patchwork and stitched-up lips, this scarecrow makeup is super easy to achieve but makes it look like you put a lot more effort into your look than you did. Put your hair into pigtails, maybe throw a straw hat on and you're good to go.
Don't believe us when we say these looks are a breeze? Team BURO is here to prove that these looks can be done—given, it's to a questionable standard—in 45 seconds flat. Below, for October's BURO Beauty Bites, watch Team BURO take on the 45-second Halloween makeup challenge:
For more beauty stories like this, click here.
| | |
| --- | --- |
| SHARE THE STORY | |
| Explore More | |