Work the gloss, glitter and shimmer along with ultra-pigmented colours to give your makeup look an added zing that it needs. We played with shimmer face gels, glitter eyeshadow top coats, a volumising mascara, and 60 new lipstick shades (disclaimer: we only tried three for this review)—here's how you can make it work for visage:
Give your skin a transparent, shimmer-laden veil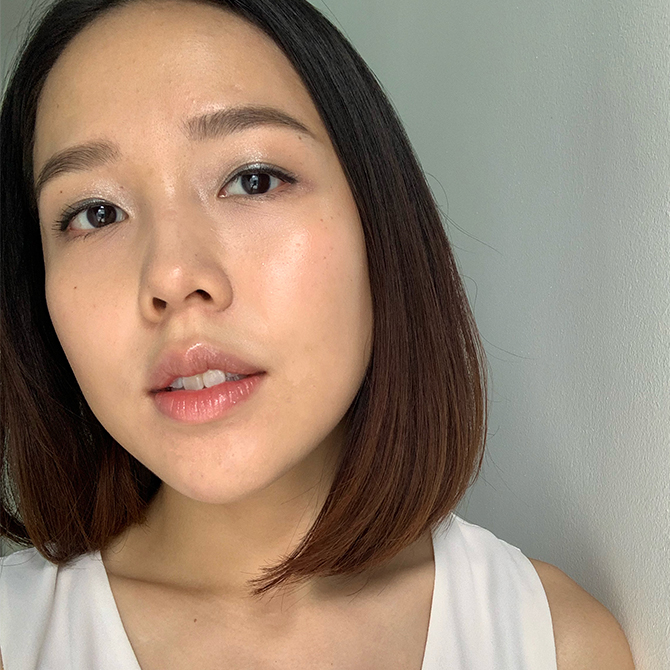 "I'm a fan of anything that makes my skin look dewy, glass-like, honey-smooth—you get the gist. So when I saw the Le Gel Pailetté from Chanel's Fall 2019 makeup collection, I was equal parts intrigued and skeptical.
I love how the dainty bits of shimmer give the skin (and decolleté) a subtle sparkle, but the gel texture felt slightly heavy on the skin—although I found that a buffing brush really helps even out the formula beautifully.
Side note: a little goes a long way with this gel! I suggest keeping every strand away from your face before working with this to prevent bits of hair from sticking to your face." – Loh Wei Yeen, Beauty Editor
Tip: Add cream blush over the gel for a hint of colour to your complexion.
Bust out glitter for daytime
"I've been warming up to glitter lately, especially earthy shades with speckles of shimmer. But when it comes to in-your-face colours i.e. white and black—like Chanel's new Ombre Première Top Coats, I have yet to attempt working those out (in fear of looking like I got punched in the eyes).
But I have to say that the new eyeshadows were fun to experiment with. I applied Chanel's Baume Essentiel moisturising balm first before packing on the 317 Carte Blanche all over my eyelids (with my fingers).
For added definition, I blended 327 Pénombre on the area right above my lash line—newly in love with this gorgeous, greenish hue, although it is described as a "luminous black".
Not forgetting my lips: the new Rouge Coco Gloss in 814 Crystal Clear for an au naturel shine and a smattering of ultra-fine shimmer for a daytime-appropriate pout." – Loh Wei Yeen, Beauty Editor
Tip: Apply the Ombre Première Top Coats with a brush for a veil of shine on existing eye makeup, or pat it on with fingers as an allover colour on the eyelids.
Lay it thick with a mascara delivers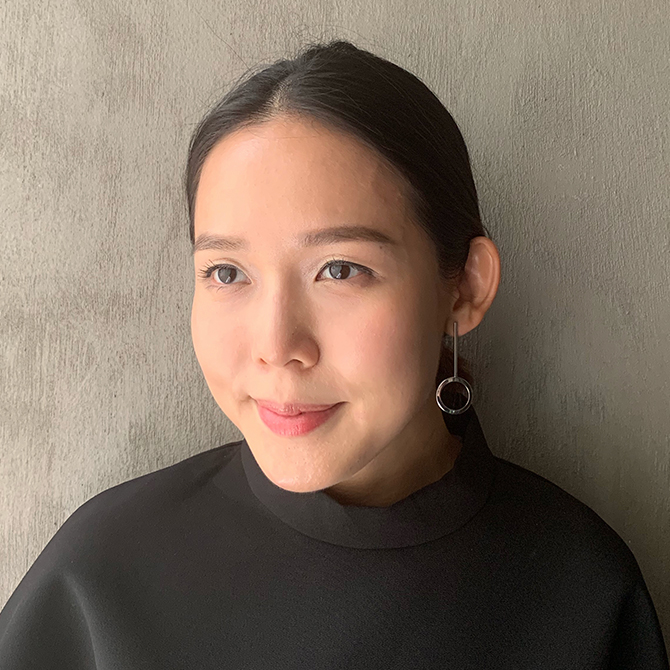 "Looking for a mascara that's easy to use, and will give your lashes a sensual look? Laura Mercier's new Caviar Volume Panoramic Mascara is a strong contender.
The mascara brush is designed with "gentle hollow fibers" to coat lashes with no smudging. Applying it from root to tip felt like a breeze, and I detected minimal clumping even after a few coats.
But the formula is worth raving about: the Caviar Care Complex prevents lashes from drying and hardening throughout the day, and the mascara actually nourishes the lashes with the help of hydrating conditioners.
Extra points go to its super-black pigment—my lashes looked super voluminous with the wide-eyed effect after two coats. It fared better with plumping lashes out than holding a curl, so it's a likely a keeper if you're looking for a volumising mascara." — Loh Wei Yeen, Beauty Editor
Tip: Hold a cotton bud to the lashes for five seconds to "lift" the lashes after applying mascara.
Get out of your (lip) comfort zone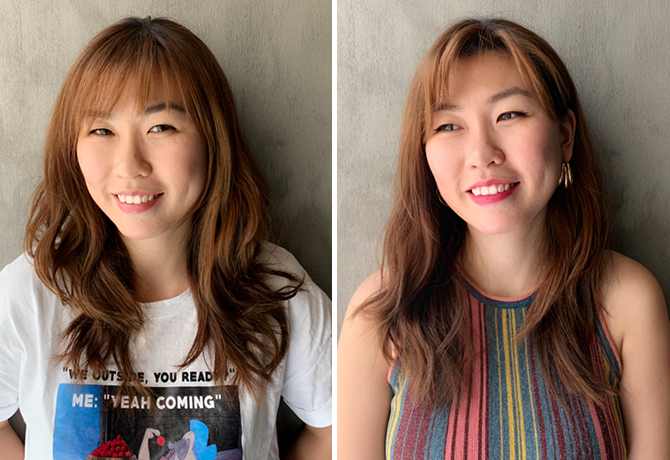 "When it comes to lip products—as pretty as the shades are most of the time—I'm pretty picky but only because a lot of them tend to really dry out my lips. Thankfully, Nars's new lipstick range (the one with an astounding range of 60 shades!) falls into my safe list.
Whether it's matte, satin or sheer, all three textures are creamy and glide easily over the lips. My shades of choice: Dolce Vita (sheer, nude-ish pink and a favourite of Taylor Swift!), Jungle Red (satin, a bright red shade) and Jolie Mome (a matte red plum).
Don't be intimidated by the shades—even the bold ones—as the pigment buildable according to your preference." — Rachel Au, Editor
Tip: Apply the colour directly from the bullet onto the lips for a pigmented finish, or use fingers to smudge the colour for a blotted effect."
| | |
| --- | --- |
| SHARE THE STORY | |
| Explore More | |