The 'To All The Boys I've Loved Before' star talks K-beauty, going bare-faced on the silver screen, and paying homage to her character's heritage through beauty
If you are anything like us, you were absolutely thrilled to find an Asian family at the centre of To All The Boys I've Loved Before back in 2018. Better yet, you were ecstatic to see diverse, meaningful Asian representation that wasn't treated as a punchline nor a plot device. Though we sat down and had a chat with the cast about the production side of their characterisation, we also picked the brain of the film's leading lady—Lana Condor—and took a little deep-dive into a slightly different facet of her characterisation and growth: Her style.
READ: The cast of 'To All The Boys I've Loved Before' on playing high-schoolers in their 20s, their innate chemistry, and spoilers for the upcoming finale
As it turns out, the origins of Lara Jean's quirky style run much deeper than aesthetics. Ahead, Condor dishes on style through self-expression, the parallels she draws between herself and her character, Lara Jean, and also gives us a little behind-the-scenes look at the nuances in Lara Jean's beauty evolution.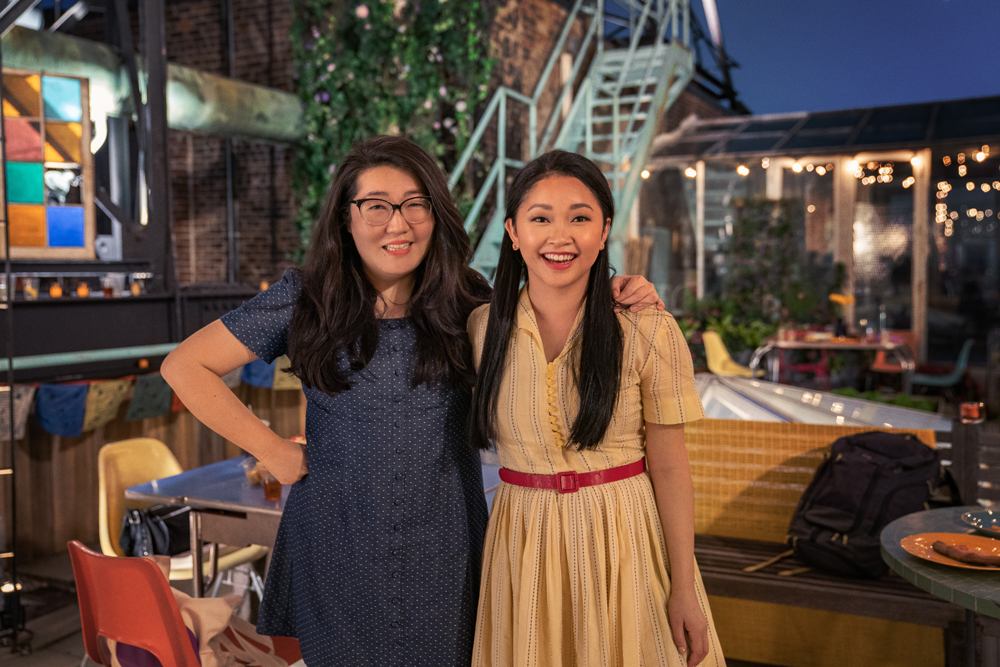 Lara Jean's main mode of self-expression is through her style—how would you describe that aesthetic? Would you say it's a reflection of your own personal style?
"No, her style is definitely not a reflection of mine. She's much more stylish than I am for sure, but you're right! [Lara Jean's] wardrobe is very much a way that she expresses both herself and how she's feeling. It is kind of quirky; she puts together pieces and different prints and colours that you would never imagine could go together.
"It shows particularly in the beginning where she wasn't really able to express herself totally, except on paper. Her inner feelings come out through these fun, quirky-patterned pieces that she wears."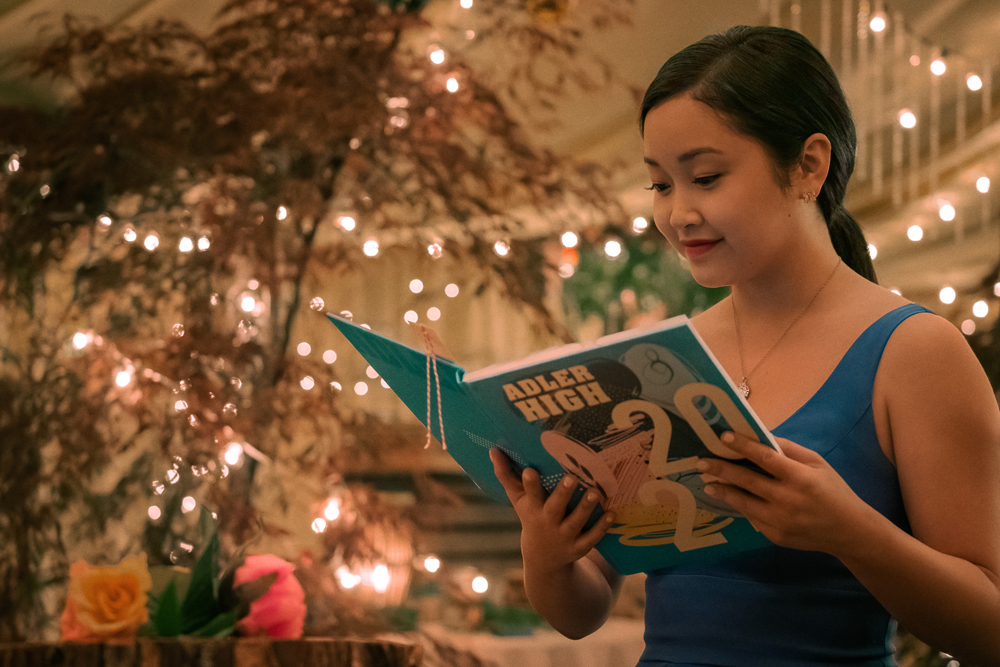 Lara Jean has done a lot of growing up in the last three and a half years. Like most teens, her style and tastes have matured with her. What is your favourite thing about her style evolution?
"I think as she grows, it's really cool to see her taste evolve but not change. She never gets rid of those clashing pieces; she always keeps doing that which I think is very charming, and I love that she stays true to herself throughout the series.
"I think right now, in particular, I look at young people in middle school and high school and I see them growing up so fast. I think about me as a 13-year-old looking like a 2-year-old compared to 13-year-olds these days; it's like they are all just wishing that they could just skip everything and be adults immediately. Lara Jean, however, isn't that way. She wants to take things slowly. She has this wonder in the way she looks at the world. I feel like she just wants to go day-by-day and not change herself or get rid of her little quirks, even if it seems weird or unpopular to do so. She just wants to take things slow and it feels age-appropriate where I think everyone grows up really fast.
"I think just seeing that and seeing how she's okay being a 16-year-old girl has taught me to live in the moment more."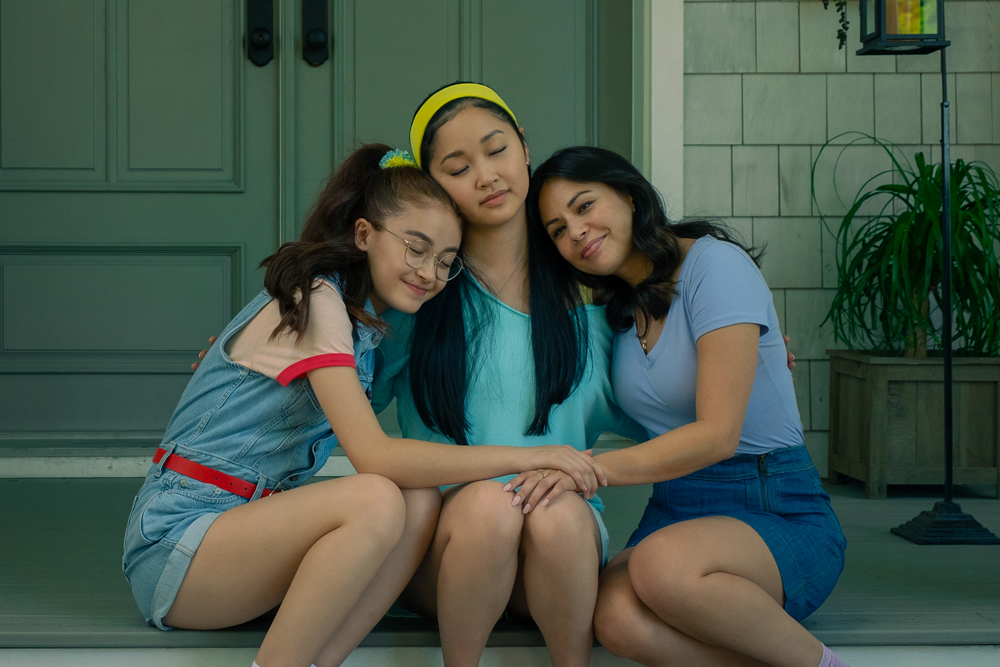 Lara Jean's style evolution doesn't just stop at her clothes, though! How has her beauty evolved with the three films?
"We see her in the first film with literally no makeup—I was completely bare-faced, I can tell you that. It's the honest truth! There was absolutely nothing on my face and I was like… 'This is very vulnerable!' (laughs).
"However, as [Lara Jean] starts to feel more confident and she starts to feel like she knows herself better, slowly but surely, throughout the films you start to watch her grow. Maybe she'll add a bit more blush here or maybe a little lipstick there—she's just being a little bolder with how she presents herself. I think it's really exciting!"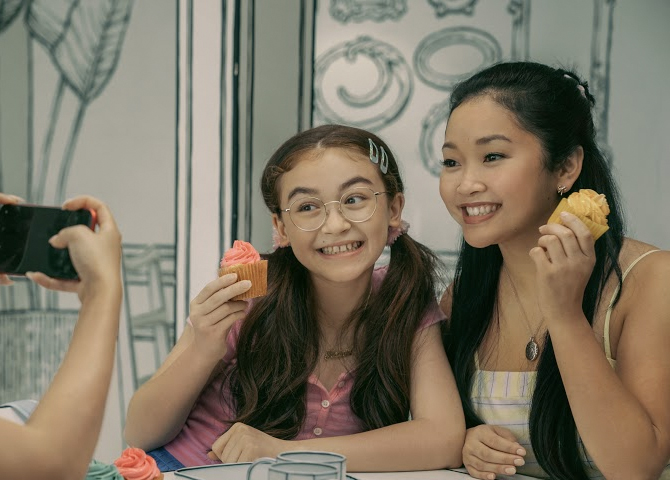 For anyone looking to recreate the 'Lara Jean look' at home, what would you recommend?
"In the third film, we used a lot of Korean makeup products because we really just wanted to pay respects to all the incredible makeup and skincare from Korea. It felt appropriate for where Lara Jean was in her life. We imagined that she had picked up a bunch of products from Korea on her spring break and brought them home.
"Her general appearance has really evolved, even down to the accessories that she wears in her hair. Which, by the way, was like, hours and hours and hours (and hours and hours) of countless meetings about barrettes. At one point, I was just like, "Oh my god, we've been talking about a single pin for hours!'. But it was very important to Jenny Han and to the rest of the production team that we got it right, and now I'm very grateful that we did spend all that time on it."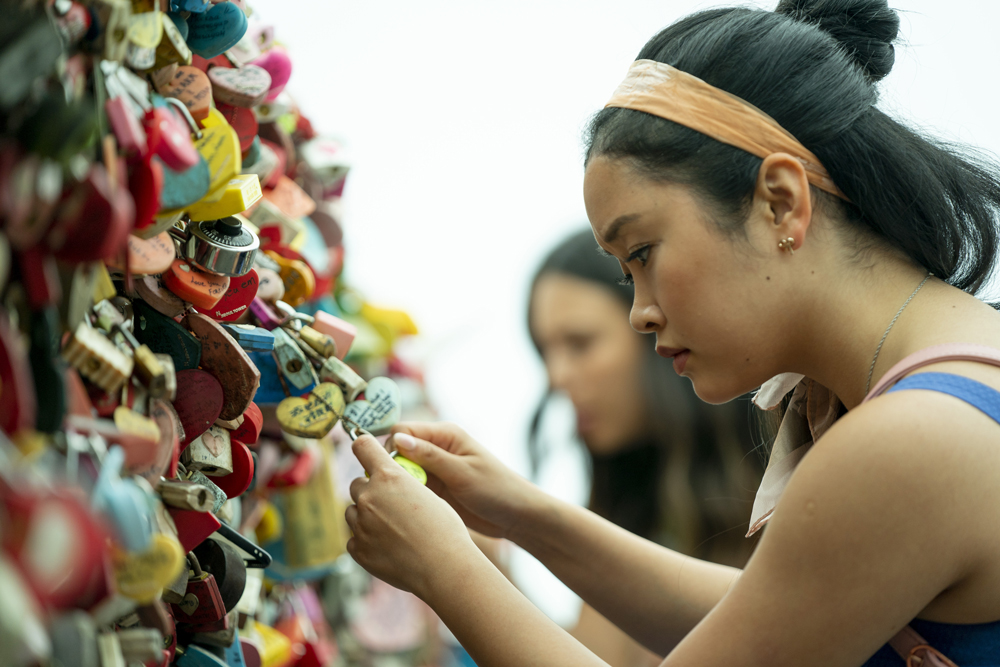 Find more beauty insiders and tips like this here.