Joji Kojima lends his jewel-craft expertise to Clé de Peau Beauté's holiday collection, resulting in four glamorous mask motifs for the Holiday collection
The perfect holiday makeup collection for a mysterious, glamour-filled soirée, Clé de Peau Beauté Collection Bal Masqué features rich, antique-hued offerings including a charming makeup coffret (eye colour quad, mascara, lipstick), a nail lacquer trio and shimmery body powder. To complete this range is The Serum—a moisture-rich skin treatment that's festively packaged in an exclusive Collection Bal Masqué motif.
But an additional kicker comes in the form of four distinctive mask motifs for the collection, all beautifully designed by renowned jewellery designer Joji Kojima. After launching his brand Joji Kojima in 2010, his jewellery collections have been sold at selective stores at Tokyo, Hong Kong, and Paris. Kojima has also designed pieces for films and musicians, notably Lady Gaga. In this interview, he delves into the process behind this collection and his signature style:
1. How does your experience in jewellery designing helped in designing for Clé de Peau Beauté's Holiday Collection packaging?
The theme for this season's collection, Venetian Masquerade was decided by Shiseido. I met up with Lucia Pieroni who had already decided the colors for this collection. I then redesign the packaging with the idea of having odd and bold masks to bring out the whole theme. With my experience in jewellery design, I wanted to create something different, something quirky but beautiful at the same time.
2. As your designs have mainly been on the dark side, what do you think of your designs for this collection while not deviating away from Clé de Peau Beauté's identity?
This project is very new and interesting from me as it is very different from what I have done previously. I have given everything which I wanted to show in this collection through the inspirations I get when I see the colors for this season. The theme was already decided by Lucia, therefore, I worked very closely with her to come up with something which fits the theme but at the same time represents my aggressive designs. It is a great process which working with Lucia, I have also learned more about the brand itself and the kind of concept which suits the brand.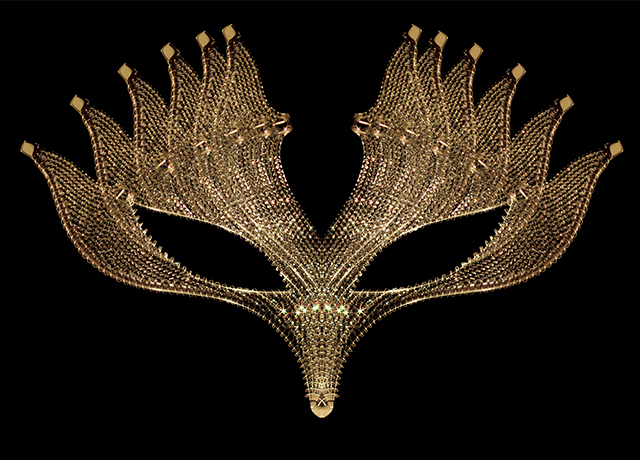 3. Is there a specific place in Venice which you think best represents this collection?
Honestly, I am not too familiar with Venice but this is what I have experienced two days ago when I have the luxury of spare time walking around the city: I realized that this city is very different from the two cities which I am from, Japan and New York where I live now. Venice is an extremely beautiful city and every corner you turn it is picturesque and very inspirational.
4. How long does it take to design this mask from scratch?
It took me about 2 months to complete it. From sourcing the right material and completing the whole look that I have pictured in my head.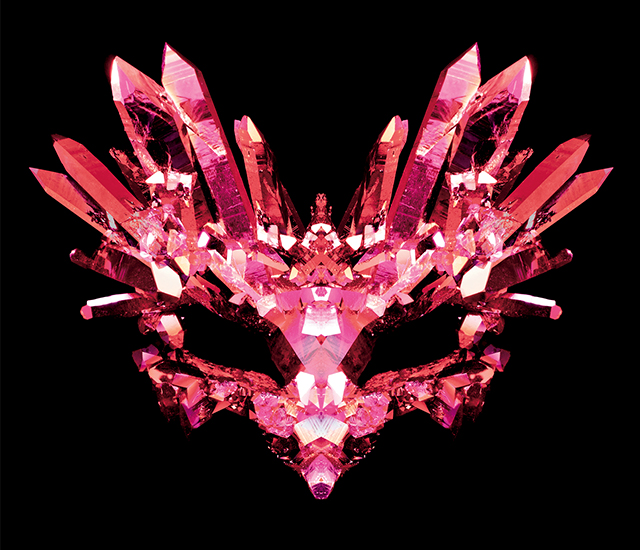 5. What is your signature style in jewellery design and also this collection?
When designing, instead of focusing on the materials and techniques, I focus more on generating something with a beautiful shape. Then I will try to work out the design I have in my head using various materials and technique to perfect it. I find it hard to express in words, but I think my signature style would be creating something beautifully but refined. It is easy to create something beautiful or refined but it is very challenging to create something beautiful and refined at the same time.
6. Since you have been in the jewellery industry and now beauty, personally, how would you define the word 'beauty'?
From a designer's point of view, I am not so much into conceptual art but I enjoy getting visual shocks of all forms. Therefore, I tend to think that beauty is something we perceive directly from what we see, something beautiful which we enjoy looking at, and something which makes us feel good.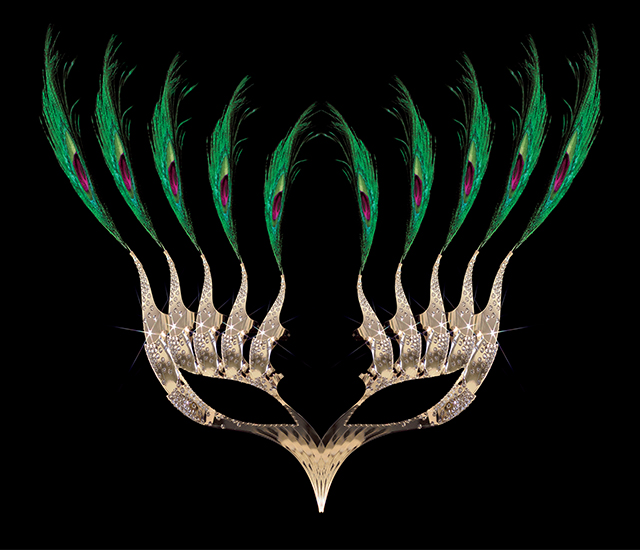 7. What is your life philosophy and how is it related to your work?
I want to keep questioning myself 'what is beautiful', 'what is a beautiful form', 'what is it that people have never seen before'. I want to keep asking myself and move forward in my career with improvements and come up with more beautiful designs.
8. Of all of the pieces in this collection, which is your personal favourite?
Each mask has its own personality and I designed them imagining the characteristics of the owner behind the mask. Each of these masks are like my own kids and I can't really favor one kid over the rest can we? However, if I am forced to choose, I would say Rosalie which is the red crystal mask, my original piece which reflects the sparkling beauty in free liberated women which I imagined as the owner of the mask.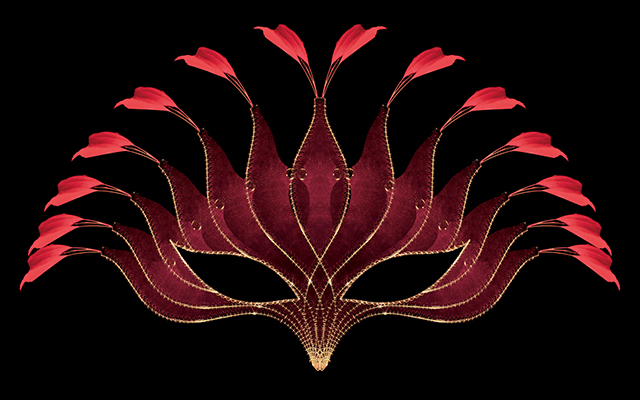 9. Can you pick a celebrity whom you think best fits each mask?
While I was designing the masks, the characters I had in mind were fictional and I do not wish to relate them to any specific existing individual. However, I can share about the characteristics of them. For Gemma, I see the owner as the Queen or main character at the ball who has a really strong personality. For Violetta, she is a free spirit who loves to fool around with men. As for Elena, she is someone who is very difficult to approach but refined and fun at the same time. Rosalie, is very special - she is very hard to grasp, beautiful and unpredictable.
Clé de Peau Beauté Collection Bal Masqué is available now at all Clé de Peau Beauté boutiques nationwide.