Benefit Cosmetics Global Brow Artist shows us how to bring a little sparkle to the dancefloor - killer moves optional
The accessory: Bling Brow - a set of self-adhesive Swarovski jewelry embellishments for the lashes and brows. Festive fact: Stays on skin for up to three days so you're all set for back-to-back soirees. The catch: Learning a few expert application tips and tricks for a sparkle that goes on long after the night is over.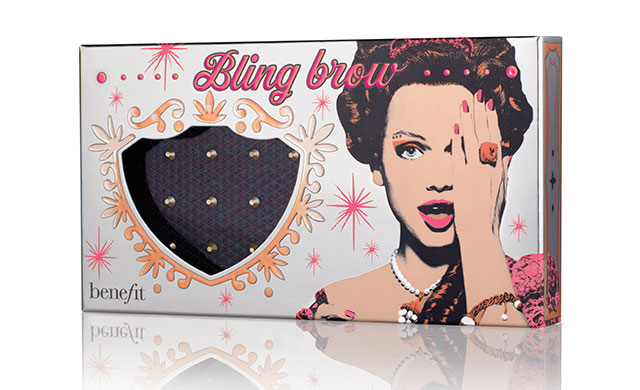 Step 1:  Frame the face
"Bling Brow will make those pretty peepers take center-stage," says brow guru Jared Bailey. "Having perfectly groomed eyebrows is a must and filling in the brow will bring balance and proportion to the face and eyes. If you don't know where to begin start simple; try Gimme Brow, Benefit Cosmetics' award winning brow fiber gel, to instantly fill and add volume to the brow."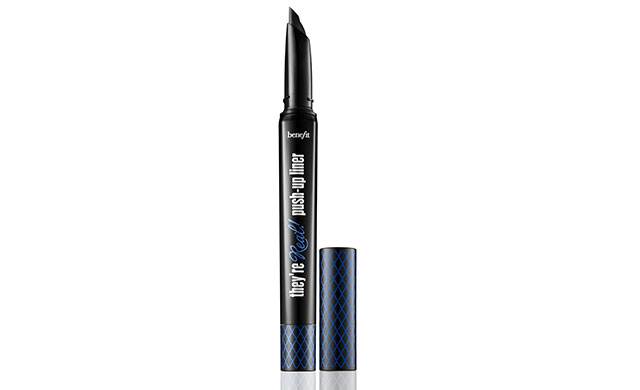 Step 2:  Line and define
"Once your frames are on fleek, it's time to line and define. Pick your favorite They're Real Push-up liner shade. This lash-hugging gel liner pen features a smudge-proof formula in an ergonomically designed pen with a patented soft, angled AccuFlex tip. Use it by stroking along the lower lash line for dramatic party eyes in seconds. If you want to create the illusion of bigger, sexier eyes, line along the upper lash line from the inner corner out and wing the liner straight out past the outer corner. Remember, the closer the line, the bigger the eye!"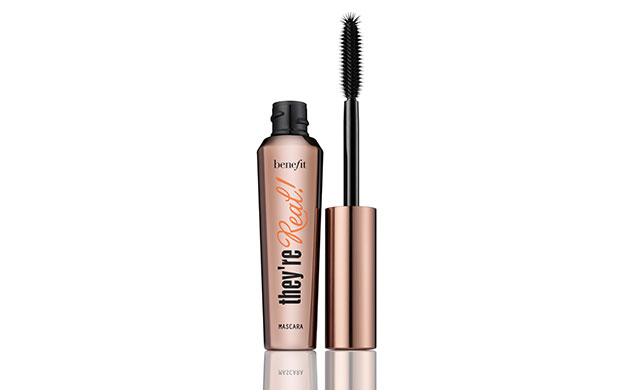 Step 3: Give your lashes some love
"Accentuate your lashes with They're Real Mascara that lengthens, curls, volumises and lifts with a specially designed brush. You can either choose color mascara that matches the color of the eyeliner of your choice, or use classic black mascara to give volume."
"To add a dramatic volume to the lashes, position wand horizontally and wiggle brush from side to side base to tip. Then hold wand vertically and stroke upward that will curl and separate the lashes to create big, doe-eyed look. With this technique you can reveal the lashes you never knew you had."
Step 4: Bring the bling
"Finally, add a little bling to complete your party-ready look. Flashy lashes can take any look from subtle to sassy in seconds. To begin, select the crystal that matches with the color of the eyeliner, then place one crystal on the inner corner of the eye, and another on the outer corner of the eye.  Next, place one crystal directly in the center of the two.  These crystals will serve as a guide and you simply fill in in-between." Now all that's left to do is to party!
Bling brow service is now available in metallic jet black, iridescent lilac, metallic blue and champagne gold, exclusively at every Benefit Cosmetics boutiques and Brow bars nationwide. The Limited Edition Bling Brow kit, featuring a trove of 48 self-adhesive crystals is also available in stores for a limited time only.