Beauty
5 Things to know about the Dyson Corrale hair straightener—and how much is it in Malaysia?
Dyson Corrale hair straightener: Everything you need to know and its price in Malaysia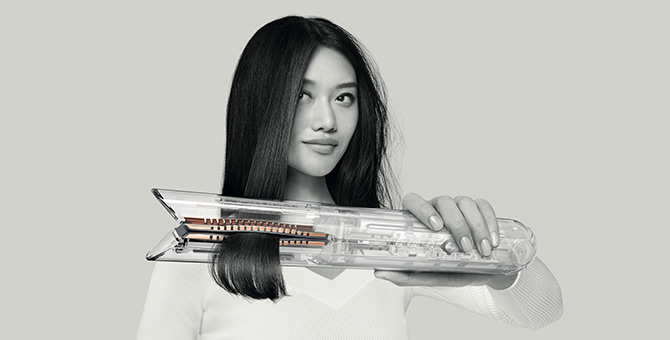 Dyson just unveiled its third haircare product: The Dyson Corrale hair straightener. Here's everything you need to know about it
Dyson's products have been known to make the simplest, everyday tasks even easier with its technology and innovation. The Dyson haircare range, in particular, has a huge fanbase since its Supersonic hairdryer and then, the Airwrap Styler. Now, after seven years of development, they've finally unnveiled its third haircare product: The Dyson Corrale hair straightener. We break down below why the Dyson Corrale is revolutionary in the world of hair straighteners:
View this post on Instagram
1. It's the only hair straighter with flexing plates
And that makes all the difference. Dyson developed a unique and complex manganese copper alloy plate that's perpetually fluid in flexibility, strength and thermal conduction. Unlike conventional hair straighteners, the Dyson Corrale is able to mould and flex to shape and gather the hair.
2. It distributes heat evenly, reducing heat damage
Thanks to the technology in the flexing plates, the Dyson Corrale is not only able to apply the right amount of tension evenly to all the hair strands, it also distributes heat accurately, evenly and continuously. Say goodbye to clamping on your hair strands repeatedly to get the styling you desire.
View this post on Instagram
3. There are three heat settings
165°C, 185°C, 210°C—it all depends on your hair type and desired hairstyle. Also, it's designed to reduce static and during our quick preview of the Dyson Corrale recently, it does leave the hair looking smoother and glossier while reducing frizz and flyaways. And yes, you can easily use it to curl your hair too.
4. It's cordless, has a decent battery life and travel-friendly
You'll no longer be bound by the cords and wires as the Dyson Corrale hair straightener is powered by a four-cell lithium-ion battery so there's no need for it to be constantly corded. The best part is that it features a Flight Mode tab which you can pull out so it's disconnected from the battery and allows you to pack it into your cabin luggage. We hear it meets most air travel standards, except Japan. The battery life works up to 30-minutes on cord-free styling but it fully recharges in just 70 minutes. Alternatively, just attach the magnetic 360-degree charging cable.
Dyson corrale straightener malaysia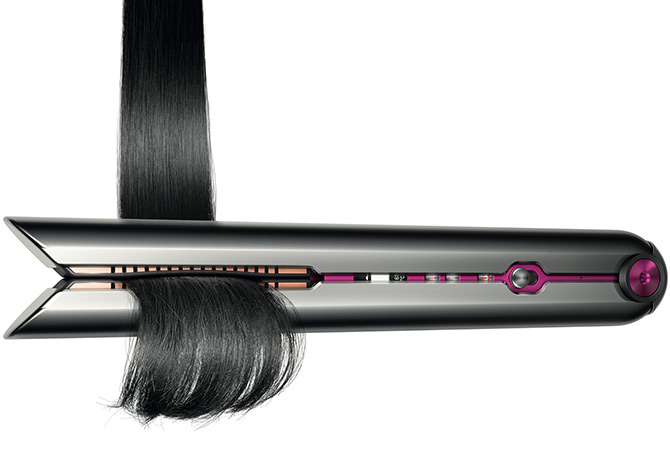 5. The price and availability in Malaysia
The Dyson Corrale hair straightener is priced at RM2,199 and at the moment, there's no official availability date in Malaysia but we'll be sure to update here as soon as we know it.
For more information, visit http://www.dyson.my.
| | |
| --- | --- |
| SHARE THE STORY | |
| Explore More | |