Three standout whitening releases from three leading brands in the skincare industry have made us reevaluate our whitening routines. Each targeting a different aspect of skincare to bring out naturally brighter-looking complexions, it is clear that whitening is not as simple as a lotion that guarantees a paler disposition.
If you think your whitening regime is complete and airtight, perhaps it's time to instil a dose of healthy FOMO in you. Here's the lowdown on the three different types of whitening action you might be missing out on:
TRIGGERING CHANGE FROM THE INSIDE:
CHANEL LE BLANC SERUM
HEALTHY LIGHT CREATOR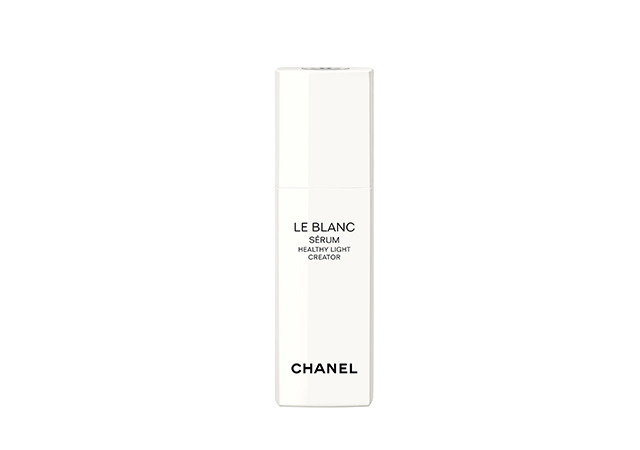 Corrective measures need not be invasive. Over four years of research was poured into finding a significant pathway to luminous translucent skin, and the key to controlling it. A tiny white blossom that emerges after the chill of winter is that key, and the star active ingredient within the Chanel Le Blanc Serum Healthy Light Creator.
The ume flower blossom and its delicate white petals hold the secret to pure radiance that works in three simple steps. First, it revitalises through a protein nicknamed the "Cellular Guardian" that repairs the damage within and promotes the growth of new healthy cells that are resilient to internal and external stressors.
Then, the whitening kicks in. Melanin is suppressed to halt hyper pigmentation while existing dark spots are eliminated and the formation of new ones, curbed. Finally, fine pearl protein is added into the mix to work hand-in-hand with the ume flower extract to restore hydration and essential skin lipids for smoother skin texture.
This ground-breaking discovery activates the skin's natural ability to repair and exude vitality for a complexion that looks like it's bathed in light.
FIGHTING OFF DAMAGE FROM THE OUTSIDE:
SK-II ATMOSPHERE AIRY LIGHT
UV EMULSION SPF30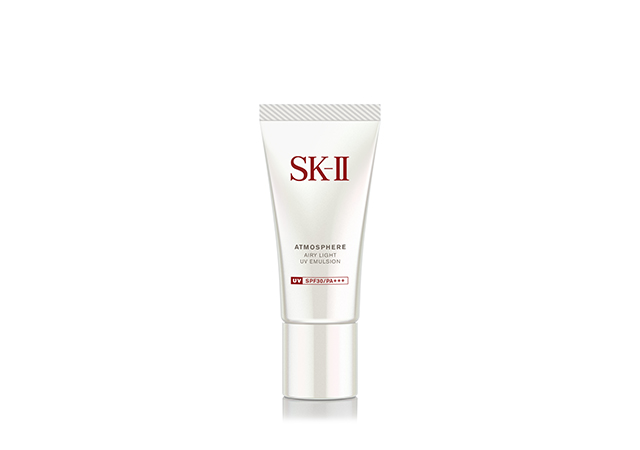 Backing the case for nurture versus nature, SK-II claims that 80% of skin damage is due to external aggressors as opposed to genetic makeup. The latest addition to SK-II's award-winning whitening series is a holistic UV defender that combats visible signs of aging caused by pollution, UV, and most importantly infrared light, which actually contributes more damage than UV exposure.
The Atmosphere Airy Light UV Emulsion covers all bases by protecting skin from darkening and redness when exposed to ultraviolet rays, shields skin from pollution, and fends off infrared rays. The results: Improved fairness after seven days of use.
It also sets itself apart from other sunscreens with its airy light texture courtesy of its oil to thickener ratio. Containing only 2/3 the amount of oil found in similar products, breathable protection and a non-greasy finish is guaranteed.
SOLVING PROBLEMS THAT ARE ONSITE:
LANEIGE WHITE DEW
ORIGINAL AMPOULE ESSENCE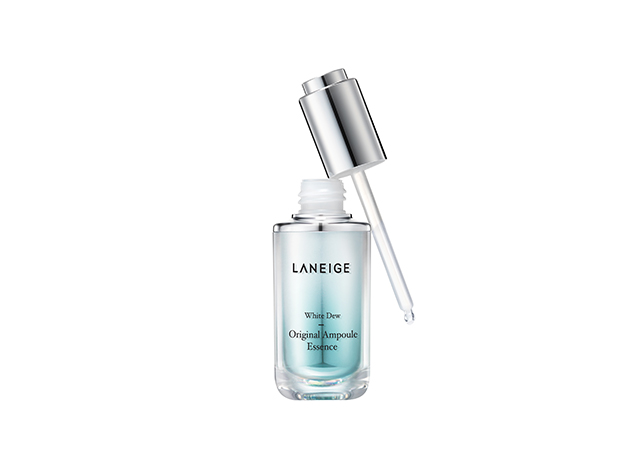 Generating vitality from within and coverage from environmental stressors can improve complexions but persisting trouble areas need to be rectified. Laneige's White Dew Original Ampoule Essence is enhanced with a component powerfully dubbed the 'Mela-Vita Crusher' that works to combat darkening, regulate moisture and deliver a soothing effect.
A couple of key ingredients may sound out of place in skincare but doubt not the effectiveness of the 'Lizard's Tail' and truffles in this case. Scientifically named, Saururus Chinensis Baill, the Lizard's Tail is highly effective in controlling melanin formation by filling up the skin with moisture. Dark spots are lightened to deliver flawlessly clear skin and uneven skin tone is rectified through a condensed formula that forms a moisture film over the skin to lock in the whitening effect for long hours. Instead of imparting a fragrant dash of luxury to food, truffles actually promote the break-down of melanin, the source of pigmentation itself, when used in skincare.
Irritated skin will find relief through panthenol, beta-glucan and hyaluronic acid, which are known to soothe and provide long-lasting moisture in the skin.
| | |
| --- | --- |
| SHARE THE STORY | |
| Explore More | |