These stunning makeup looks are what you need to turn up the glam factor this festive season—try it yourself with Urban Decay's Naked Cherry collection.
There's no better way to celebrate the holiday season more than a slew of high-wattage makeup looks guaranteed to bring on the glitz. From shimmery shades to glamorous glitters, it's all about upping the ante with myriads of textures for a nuanced look.
If you're digging Urban Decay's newest Cherry collection (take a closer look here), we've got an idea for you this season: why not utilise the entire lineup to create different makeup looks to celebrate the year-end with pizzazz?
Ahead, go for three head-turning looks with Urban Decay Naked Cherry collection that will transform your getup from daytime chic to evening appropriate in no time:
Look 1: Bold and colourful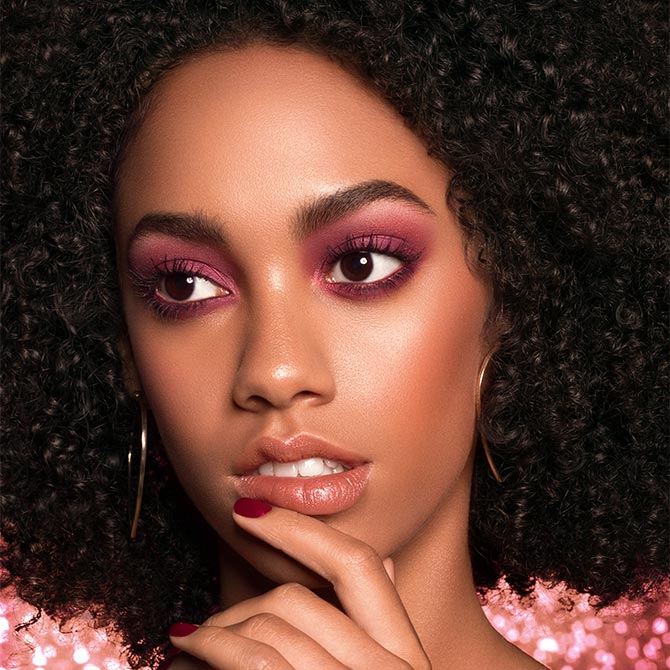 Can't resist a smoky eye? Achieve this sultry look with Bing (matte dark pink) eyeshadow from the palette on your eyelids. Add definition to the crease with Young Love eyeshadow, then blend gently toward the outer corner of the eyes. Line the lower lash line with Devilish eyeshadow, followed by a layer of your favourite mascara over your top and bottom lashes. To complement your peepers, go with a slick of nude in the form of Urban Decay's Naked Cherry Vice Lipstick Juicy on your lips.
Look 2: Graphic defined edge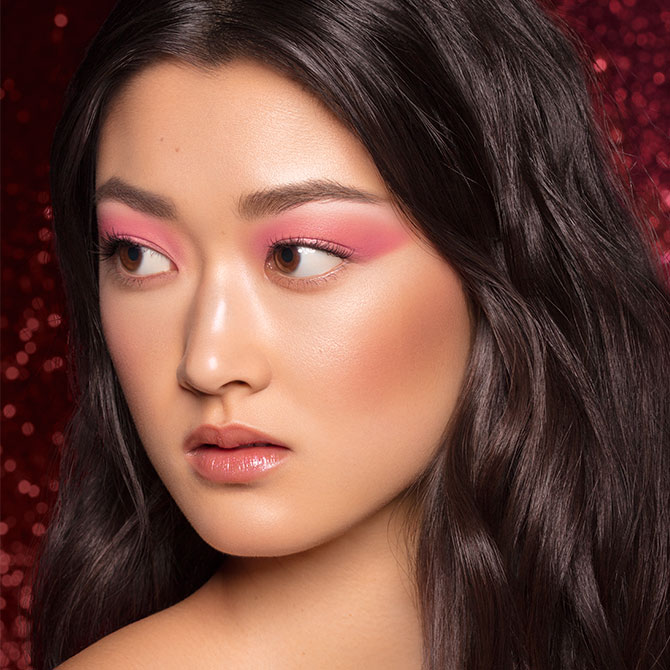 If you've got a soft spot for pretty pink hues and all things feminine, wear this look to match your aesthetic to a tee. Opt for a graphic look with Juicy eyeshadow on the eyelids, and a dash of Bang Bang eyeshadow on the centre of the lids. Highlight the brow bone using Hot Spot eyeshadow and apply a light coat of mascara to the top lashes. Apply the Naked Cherry Vice Lipstick in Juicy over the lip, and a spritz of the new cherry-scented All Nighter Makeup Setting Spray to lock in the full look.
Look 3: Soft metallic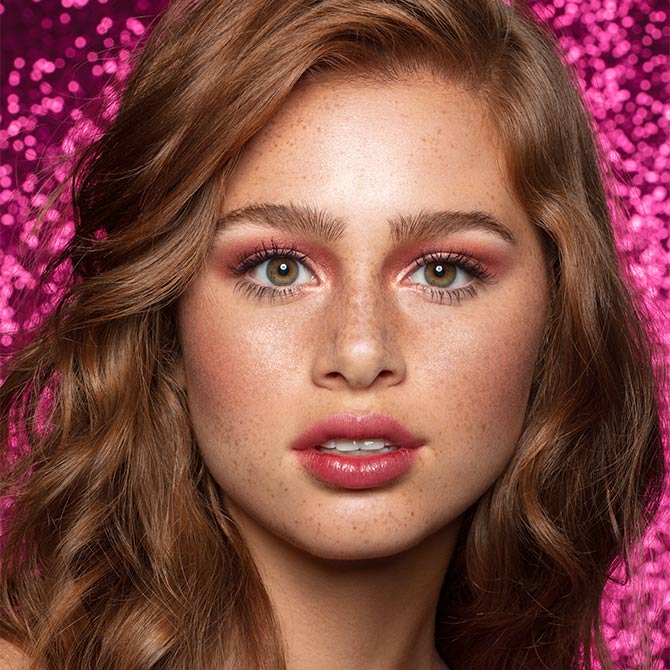 Holiday makeup looks aren't all about high-shine pigments and the like. Those who want to embrace metallic in a subtle way can go for this refined look. Apply Turn On eyeshadow on the lid and define the crease and outer corners with Ambitious eyeshadow. Add dimension to the eyes with Hot Spot eyeshadow over the brow bone, and tightline the upper lash line with the 24/7 Glide-On Eye Pencil in Love Drug. Coat the top and bottom lashes with mascara and complete your makeup transformation with the Vice Lipstick in Devilish. Don't forget to mist your face down with the All Nighter Makeup Setting Spray in an "X" and "T" formation.
Urban Decay Naked Cherry Collection is available in Sephora nationwide, all Urban Decay boutiques, official website and e-commerce site.