Buro Loves
This high-tech hairdryer from Panasonic doesn't just protect your hair—but also your skin and scalp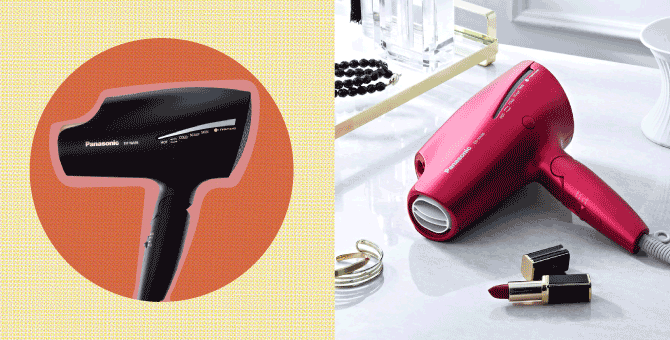 Dread blow-drying your hair in fear of looking like you've got a lion's mane right after? If your current hair dryer isn't giving you the best kind of results you're expecting (read: a healthy mane is the bare minimum, really), here's why Panasonic nanoe™ & Double Mineral Hair Dryer should be your new everyday hair tool:
#1: The nanoe™ technology beats negative ion technology out of the ballpark
Panasonic's one-of-a-kind nanoe™ technology allows ultra-fine water particles that contain moisture to penetrate the hair shaft and tighten hair cuticles, leaving hair smooth and moisturised. This is a significant difference in comparison to conventional hair dryers that use negative ions to merely coat the hair shaft.
#2: No more damp or overly-dry scalps
If your scalp tends to dry out or get itchy and scaly after a thorough blow-dry, worry not. Scalp care is a big win with Panasonic's nanoe™ & Double Mineral Hair Dryer as the nanoe™ technology is able to hydrate the scalp and prevent it from drying out as you are blow-drying your mane.
There's even a specific mode (Scalp Care Mode) for those with sensitive scalps/aren't able to take higher air temperature.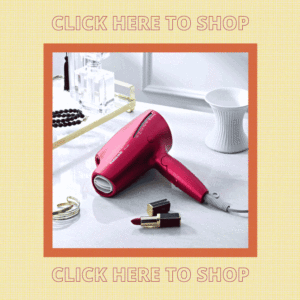 #3: Say goodbye to frizzy hair
This is the part that you're probably waiting for—how does it keep hair frizz-less?
Back to point #1, Panasonic's nanoe™ tech reduces the positive charge (aka static electricity) that's generated in your hair, taming flyaways in the process and allowing your tresses to be more manageable. Now you don't have to worry about walking out of the house with an out-of-control halo.
#4: Your hair health won't be compromised
It's one thing to have a frizz fest, but it's another when your hair is looking limp, fried, and/or worse—damaged. Panasonic's nanoe™ & Double Mineral Hair Dryer uses nanoe™ tech and double mineral ions to help reduce friction damage on your hair, in turn preventing split ends.
#5: It's pretty much SPF for your hair
Not literally, but its technology works to tighten hair cuticles and minimise the damage caused by UV rays. A quick test found that frictional resistance of the hair surface is decreased after using Panasonic's nanoe™ & Double Mineral Hair Dryer for six months, leading to improved hair smoothness as well.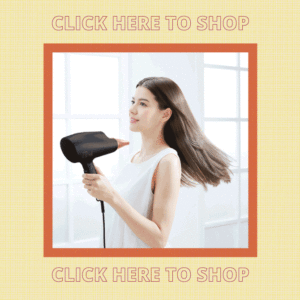 #6: You can even use it for your skin (we're not joking)
Work yourself into a sweaty mess after blow-drying your entire head of hair? You're not alone. Turn on the Skin Care Mode at the end of your blow-drying session for a minute or so for a cool blast of air. The same nanoe™ technology has skincare benefits as well, including helping your skin retain moisture better.
#7: It's probably more intelligent than your household gadgets
Select from four intelligent modes with Panasonic's nanoe™ & Double Mineral Hair Dryer:
Scalp Care Mode: lower air temperature all around to protect your scalp
Skin Care Mode: the lowest air level to protect your skin
Hot/Cold Alternating Mode: it alternates between 40 degree Celsius (9 seconds) and 80 degree Celsius (3 seconds) to add luster to your hair
Intelligent Mode: it detects the room temperature while it starts—70 degree Celsius if the room is hot, and 90 degree Celsius if the room is cold
Tip: The best way to blow-dry your hair is to start with the Intelligent Mode until your hair is about 70 per cent dry. Follow with the Scalp Mode to ensure your hair is almost 90 per cent dry, then finish with the Alternating Mode until your hair is completely dry.
And there you have it—seven solid ways that the Panasonic nanoe™ & Double Mineral Hair Dryer is able to take utmost care of your crowning glory. For more information, check out the official website here.
Panasonic is having a special collaboration with Digi for their users—find out more here! Shop Panasonic nanoe™ & Double Mineral Hair Dryer here.
| | |
| --- | --- |
| SHARE THE STORY | |
| Explore More | |