Transform your skin for a MFBB (my face but better) look with a highlighting fluid, lipstick and two-in-one facial mask.
In conjunction with Breast Cancer Awareness month this October, we're giving away three pink beauty products from Urban Decay, Bobbi Brown, and Origins for you to ace a pretty-in-pink glow. Whether you're planning for a date night out or hitting brunch spots with your girlfriends, these merch are just what you need to get your game face on in a jiffy. 
Here's what you can win: 
Urban Decay Naked Skin Highlighting Fluid in Aura, RM105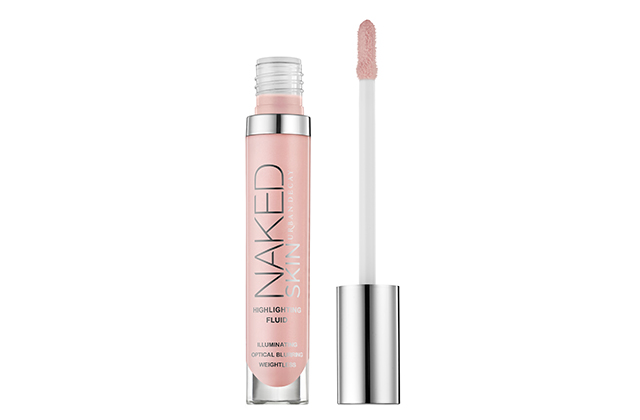 If the thought of contouring terrifies you to a certain degree, Urban Decay's creamy highlighter makes it easy-peasy to get gorgeous, glowing skin without breaking into a sweat. The Naked Skin Highlighting Fluid has a creamy formula that allows you to blend and layer with powder highlighters for a more nuanced look. Plus, its sheer texture absorbs into the skin quickly and illuminates it for a perfectly strobed, photo-worthy beauty look.
Bobbi Brown Crushed Lip Colour in Crush, RM98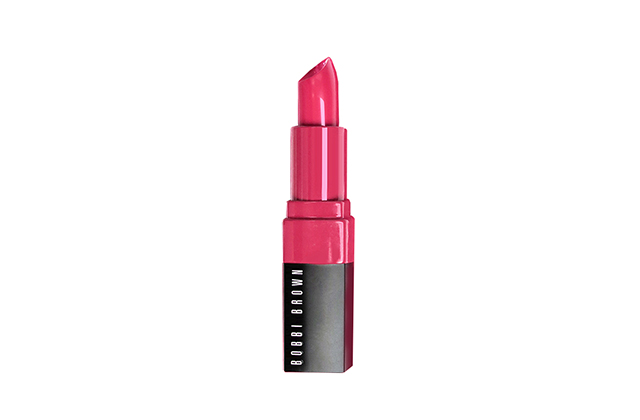 A pink lippie is a surefire way of adding colour to your complexion. This month, we're loving Bobbi Brown's Crushed Lip Colour in Crushed—a lipstick that offers a flattering, flushed pink tinge on the lips for that just-kissed look. Trust that your lips will never feel parched with this lip colour, thanks to its formula that's imbued with Vitamins E, C and beeswax. Glide it on for a matte, feather-free and fade-proof finish that can last up to eight hours.
Origins Original Skin Retexturizing Mask, RM128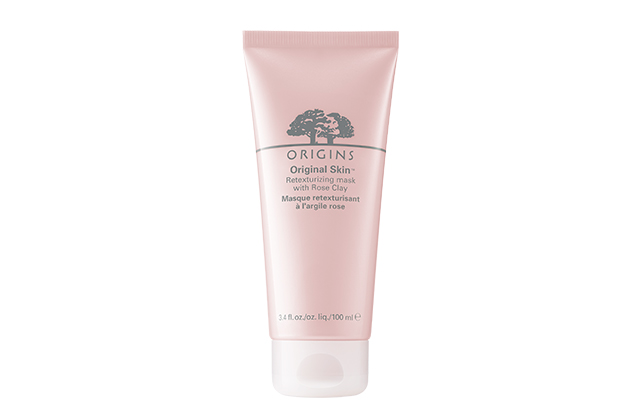 Don't forget to shower plenty of TLC to your skin with an efficient facial mask. For a canvas of healthy skin, take on Origins' Original Skin Retexturizing Mask with Rose Clay that boasts a two-in-one formula. A deep cleansing mask that exfoliates and refines your skin at the same time, it can unclog your pores while refreshing and smoothing your skin's texture for a no-makeup glow—especially useful for those with dull, rough/uneven skin.
#BuroGiveaway
Five lucky winners will each receive an Urban Decay Naked Skin Highlighting Fluid in Aura, a Bobbi Brown Crushed Lip Colour in Crushed, and an Origins Original Skin Retexturizing Mask.
All you have to do is:
1. Like our Buro 24/7 Malaysia Facebook Page (if you haven't already)
2. Like the giveaway post on Facebook
3. Share the giveaway post on Facebook with the hashtag #BuroGiveaway and tag two friends (be sure your share settings are on "Public")
4. Provide us with your contact details in the form below and answer the simple question at the end.
This giveaway is now closed.
*Terms & Conditions:
1. This giveaway is organised by Buro 24/7 Malaysia (hereinafter referred to as the 'Organiser'). 
2. The prizes for this giveaway are neither exchangeable for cash nor transferable.
3. All persons ('Participants') taking part in this giveaway agree that these rules shall be binding on them, and that the entries in this giveaway, including their name and likeness, may be used without restriction in any future publicity material by the Organiser.
4. The Organiser reserves the right to amend these rules or terminate the giveaway at any time at its sole and absolute discretion. All decisions made by the Organiser under these rules shall be final and no discussion or correspondence will be entertained. The Organiser may, but is not required to, justify any decisions relating to this giveaway.
5. The Participant acknowledges that the interest and good reputation of the Organiser is of paramount importance. The Organiser reserves the right to disqualify a Participant from the giveaway, or to withdraw the prize if it is believed the Participant is in breach of its obligations under the rules. The Participants shall not by act or omission, directly or indirectly bring the Organiser into disrepute.
6. All entries are sent at the risk of the Participants and in the event that there are technical difficulties experienced arising out of the internet or from any associated equipment or internet security is compromised, the Organiser may at its sole and absolute discretion disqualify the entire entry and shall not accept any liability doing so.
7. Giveaway entries may only be submitted via the stated medium of communication.
8. This giveaway is open to anyone above 18 years old.
9. Each entry must be completed in full. The Organiser reserves the right to disqualify any incomplete entries in its sole and absolute discretion.
10. Participants shall only submit one entry and multiple entries of the same shall be treated as 'spam' and shall be ignored.
11. Incomplete entries will be deemed void.
12. Winners will be notified by email.
13. Uses of 'aliases' shall be considered a form of deception and is prohibited.
14. The winner must produce their original IC / passport with legible IC / passport number in order to claim the prize. The winner may also be required to produce additional original proof of identity at the discretion of the Organiser.
15. All Prizes are accepted entirely at the risk of the winner, and the Organiser excludes all warranties in connection with the prize to the extent permitted by law.
16. All Participants release from, and indemnify the Organiser, its agencies, sponsors and representatives against, all liability, cost, loss or expense arising out of acceptance of any prize or participation in the giveaway including (but not limited to) personal injury and damage to property and whether direct or consequential, foreseeable, due to some negligent act or omission or otherwise. 
17. All personal particulars furnished are meant for identification purposes and will not be sold or given to any third parties. In the case of giveaways, our partners may wish to offer you services which require your personal particulars. These specific requests will be expressly stated within relevant giveaways, with a choice to opt out.
18. Inability to contact the winner by 30 October 2017 will result in disqualification and selection of an alternate winner.
19. Winners must collect their gifts from our office in Mont Kiara within 1 month of notification.
20. Prize is final; no cash equivalent or alternative prize will be given. Prize is non-transferable, non-exchangeable and strictly not for resale. If the winner is found to be selling the prize(s), the Organiser reserves the right to demand for the return of the prize.