Planning to party the night away at our birthday bash this Thursday? Those who can't catch a break (or really, an hour or two) before our event to score a full-fledged, party-ready face, fret not. We've got three new cushions and foundations that will, at the very least, give you a shine-less, photo-ready look faster than you can say #BuroTurnsThree. You're welcome.
For a natural glow: Dior Dreamskin Cushion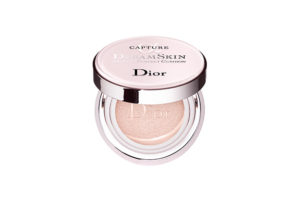 Those embracing the au naturel look right now (you go, girl) that doesn't involve a thick layer of foundation, look no further than Dior's newly-revamped Dreamskin Cushion, the first non-tinted cushion from the brand—yes, this is worth celebrating. Its skincare-infused formula has active ingredients to leave skin feeling fresh and revitalized all day (in this case, night) long, alongside biomimetic mica and soft-focus powder for a seamless, skin-correcting finish. Worth mentioning is that this cushion does not have any pearly shimmer in its formula, allowing for a more natural look to the skin.
For all-day long comfort: Kosé Infinity Cushion Serum Glow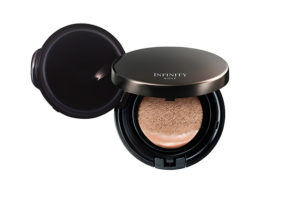 Can you tell that we can't get enough skincare-makeup hybrids as of late? Our reasons are justified, naturally, thanks to Kosé's new Infinity Cushion Serum Glow that packs a punch with its signature serum, keeping skin thoroughly moisturised even at the most arid environments. For those who don't have time for a complete makeup redo in time for a party-ready look, this is likely your new BFF for its lightweight texture infused with SPF40/PA++ (yes, a day-to-night look is actually doable with this cushion). Pat this on to cover the appearance of dark spots, uneven skin tone, and fine lines—Opal Glow Oil and Powder in the formula will leave skin looking radiant and translucent.
For useful touch-ups in between: YSL Beauty All Hours Stick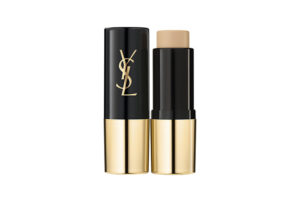 Party animals and night owls, where y'all at? This new party-proof stick from YSL Beauty deserves a spot in your itsy-bitsy party clutch this Thursday—it has a unique cream-to-powder texture that glides on easily for buildable coverage you need through the night. In case you get all sweaty (we've got a killer DJ who might just bust out all your best moves this Thursday night), its waterproof formula leaves a velvet matte finish—so fret not over unsightly, shiny foreheads in pictures. The best part? Its stick formula means you don't need a brush to blend the product as you're out and about—just glide it on and you're ready to slay.
| | |
| --- | --- |
| SHARE THE STORY | |
| Explore More | |