Beauty
Creator crush: Makeup Brutalism's Gucci Beauty collab is the breath of fresh air we've been waiting for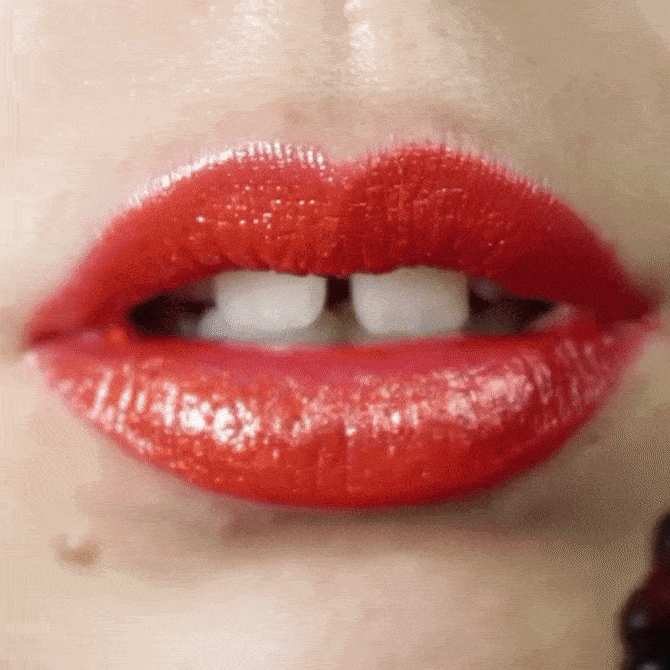 Plasticine lips, marbled teeth, and slime lashes—these are just some of the things you'd find scrolling through the @makeupbrutalism Instagram. Born from a combination of boredom and a passion for experimenting, the account's portfolio of looks is an exciting (albeit oft-unsettling) collection of shapes, textures, and concepts.
Eszter Magyar, the mind behind Makeup Brutalism, is subverting all of our expectations of beauty, opting to create looks that have 'character' as opposed to 'perfection'. The 'makeup activist' is no stranger to the industry; the artist has been doing makeup for 10 years now, and she has built herself an impressive following in the last two years with her alter ego.
If you're wondering what a 'makeup activist' is, let Magyar explain: "Makeup is so much more than just simple paint on the skin. It is one of the oldest forms of art, communication, coding/decoding, social pressure, self-expression etc. It has so many layers, my goal is to make people aware of that. We live in the age of tutorials, everybody asking how—never why—and I try to inspire people to question everything before agreeing on anything.
"There are so many stigmas and discomfort around beauty and I believe we can heal that with honesty and creativity. It would be important to 'normalise normal' to teach people how to accept themselves, this is what I'm trying to do as a makeup activist, even if it's not about makeup anymore but human aesthetics."
SHOP: Limited Edition Rouge à Lèvres Lunaison glitter in 511 'Madge Red'
It comes as no surprise that Gucci Beauty reached out to collaborate. The luxury beauty house is certainly built on inclusivity, curating the brightest and most creative minds in beauty. It's a match made in heaven: Magyar is one to challenge beauty norms, and Gucci Beauty is one to embrace that.
As for the inspiration behind these looks, the artist draws from one slogan: "it doesn't have to be perfect, this will make it inimitable." According to Magyar, the phrase "is a social criticism mixed with the craving of being special at the same time". Her art is created to stand out without succumbing to her perceived pressure of perfection.
SHOP: Limited Edition Rouge à Lèvres Lunaison glitter in 302 'Agatha Orange'
The resulting looks from the collaboration are stunning, with intricate patterns and sharp lines dominating the collection. For example, the three lip looks from the collaboration were created to look unfinished—Magyar creates by destroying; using different techniques and tools to "turn the looks inside out".
| | |
| --- | --- |
| SHARE THE STORY | |
| Explore More | |