In case you missed it, this week has been a big one for Blinks and Lisa stans everywhere. The Blackpink rapper made her solo debut today, launching her brand-new music video, 'Lalisa'. The video follows the starlet as she officially reintroduces herself through a plethora of stunning looks and iconic trend revivals. You can watch the music video here:
The highly-anticipated single premiered just a few hours ago and, to no one's surprise, has already garnered over 20 million views. While the song stands alone, we reckon that the stunning visuals and beauty moments throughout the video deserve their own recognition.
READ: Style ID: All 14 fashion looks worn by Lisa in her breathtaking 'Lalisa' solo debut M/V
Ahead, find some of our favourite Lisa beauty moments from the music video, and all the trends she's bringing back with her debut:
1. Mismatched nails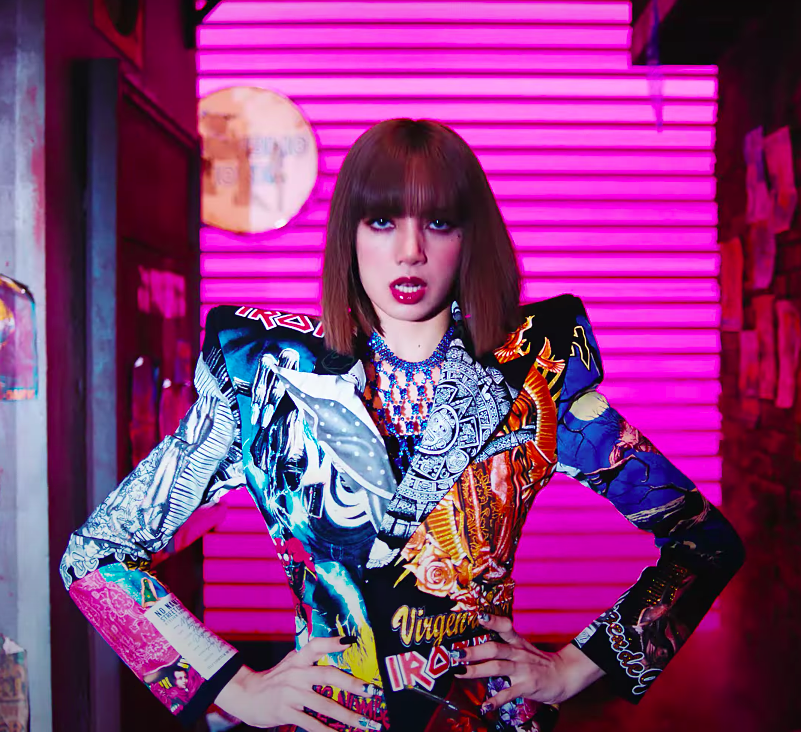 It's no secret that Lisa loves her nail art, so a perfectly polished manicure was one of the first things we looked out for. In this look, Lisa coordinates her strikingly patterned No Name blazer with a mismatching graphic nail set.
2. Bringing back beauty marks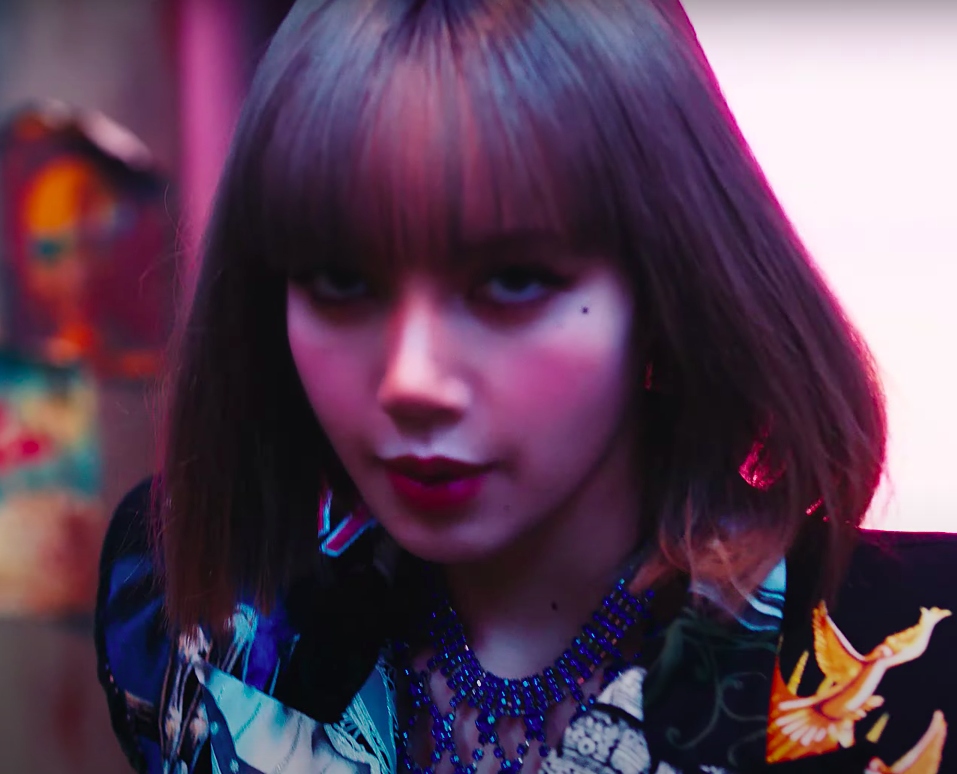 In the same look, small, painted-on beauty marks can be seen adorning the rapper's left cheekbone and neck. Seen throughout history as markers of attractiveness, beauty marks were particularly popular in 16th century France where they were better known as mouches. They also had a resurgence in popularity throughout the '40s, '50s, and '70s, popularised by starlets like Marilyn Monroe, Elizabeth Taylor, Sophia Loren, and Dolly Parton alike.
3. Trying two-toned hair
First seen on her fellow Blackpink member Jennie, this two-toned 'do has been quite the resilient trend these past few years. Lisa takes it to the next level with hip-grazing lengths, topping it with a hefty side of athleisure to dress the look down.
4. Sporting the statement nail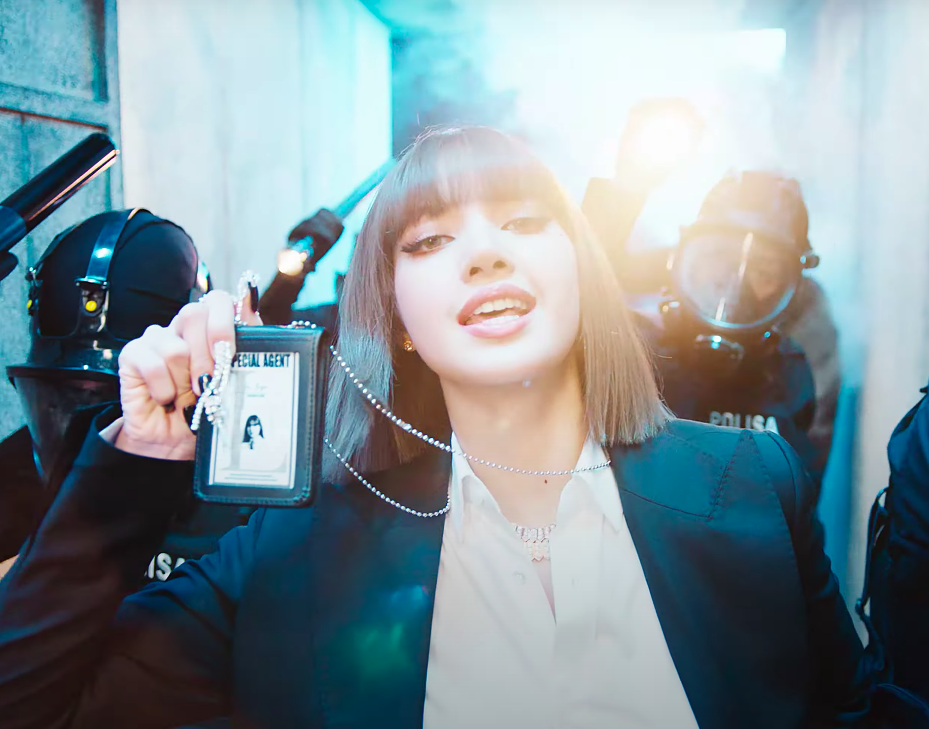 In this look, Lisa proves that a business-casual dress code is no excuse for a boring set. In this nail look, Lisa goes extra, sporting a bedazzled chainmail manicure. We can't say that it's a particularly practical choice for cosplaying an FBI agent, but it sure looks cute.
5. Bringing back body jewels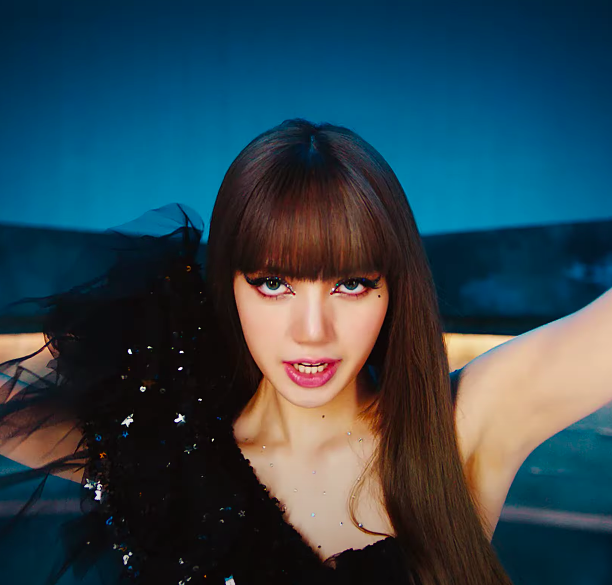 If you were hoping for the body bedazzling trend of the 2000s to return, your day has finally come. While giving pole dancing a spin, Lisa sports some eye-catching bling on her décolletage.
6. Getting cosy with glitter liner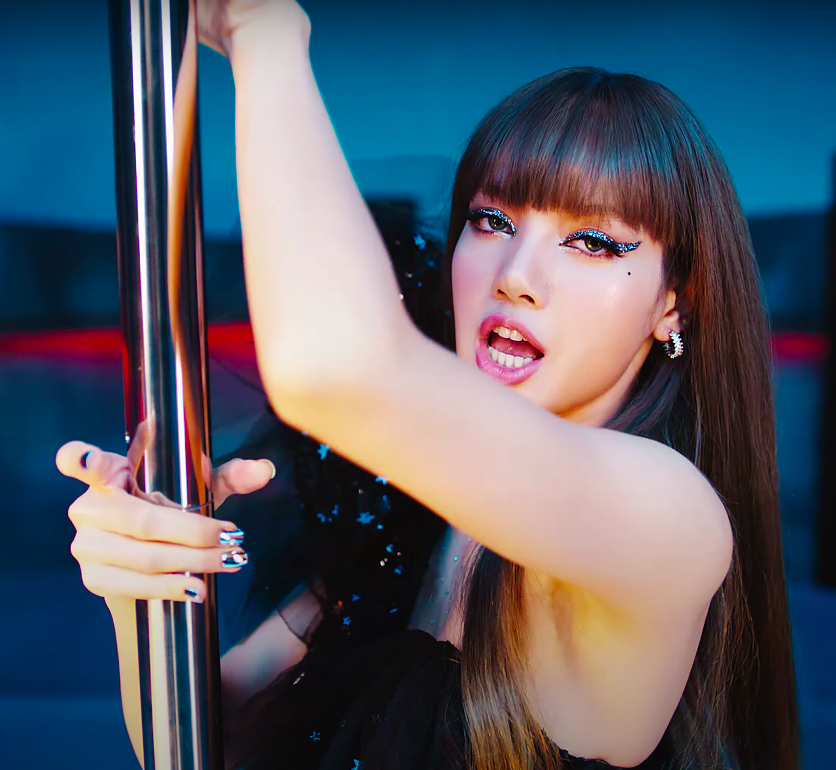 The gems don't stop at the neck, either: Lisa brings her bling all the way up to her lashline, sporting this dramatic, glittery wing. PS: Peep the chrome nails—a tried-and-tested favourite of the star's.
7. Boasting the bold red lip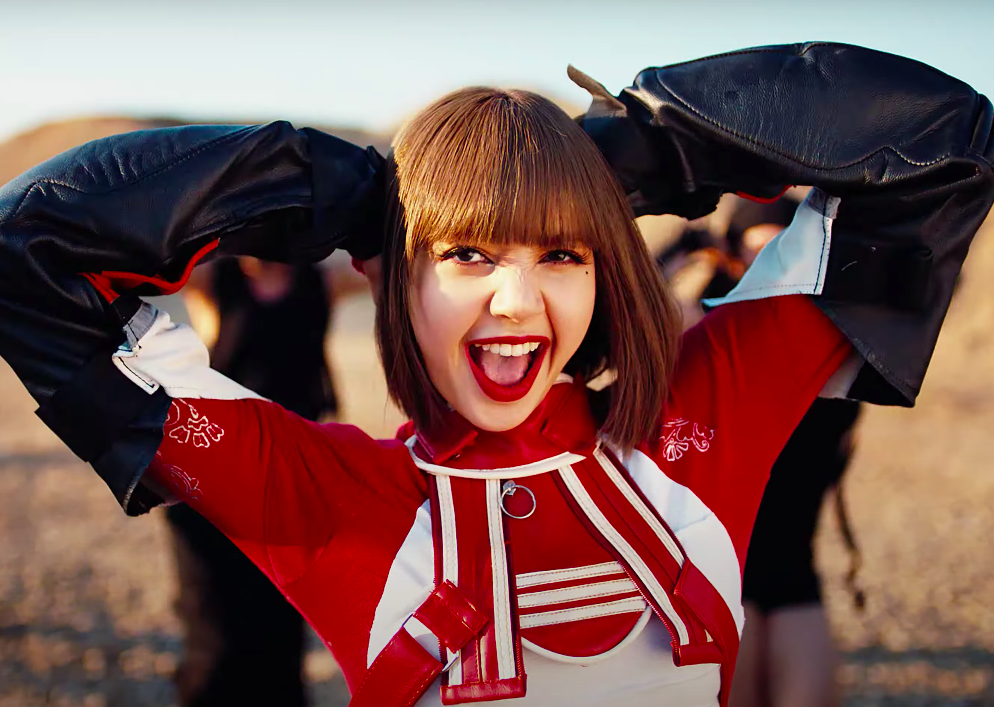 While the K-pop idol is best known for her edgier beauty moments, she's no stranger to the classics. Case in point: This cool-toned red lip and liner combo.
8. Perfectly poised in pink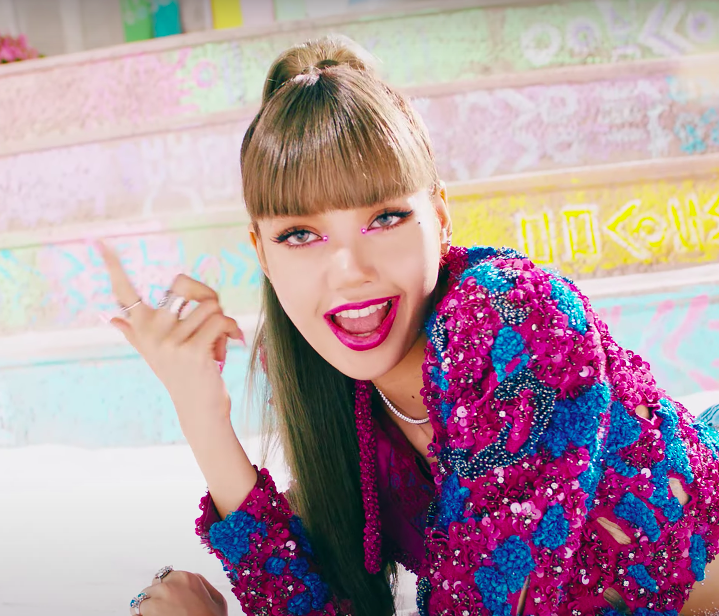 In what is probably our favourite beauty look from the whole video, Lisa draws inspiration from the pink accents on her jacket, using it as the focal colour in her makeup look. In the look, she pairs her vibrant fuchsia lip with equally eye-catching pink gems and a pink waterline.
9. Pink pinchers to match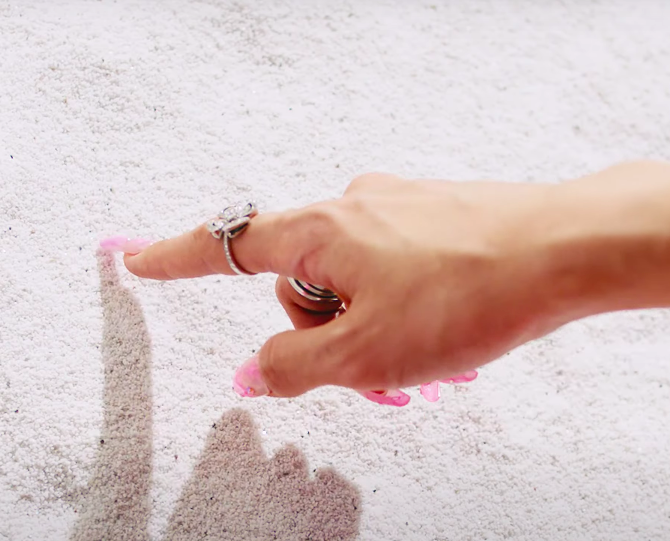 To compliment her pretty-in-pink makeup, Lisa opted for this translucent, pink acrylic set complete with pink gems. Perfect for writing your name in the sand!
10. Going for the gold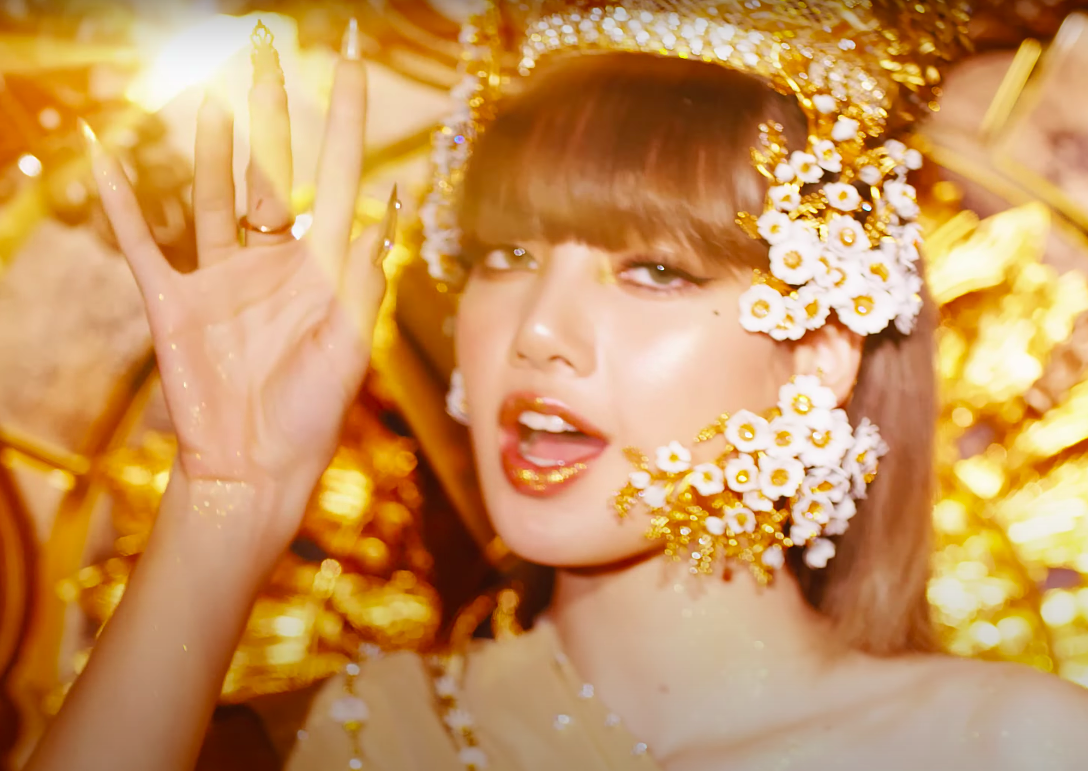 Paying homage to her Thai roots, Lisa goes gold with glitter accents galore. We especially love the gold highlight on her peach lip and the gold accent in her inner corner.
11. Goldfinger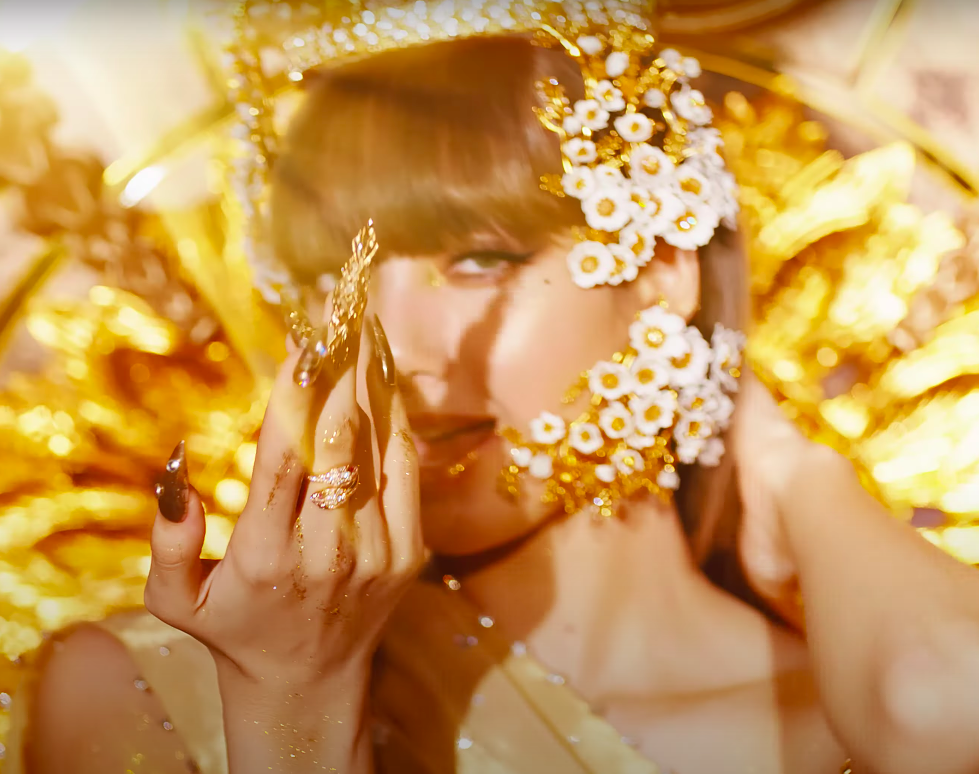 Why stop at the eyes and lips? Lisa goes the extra mile with this extravagantly embellished gold manicure.
12. All that glitters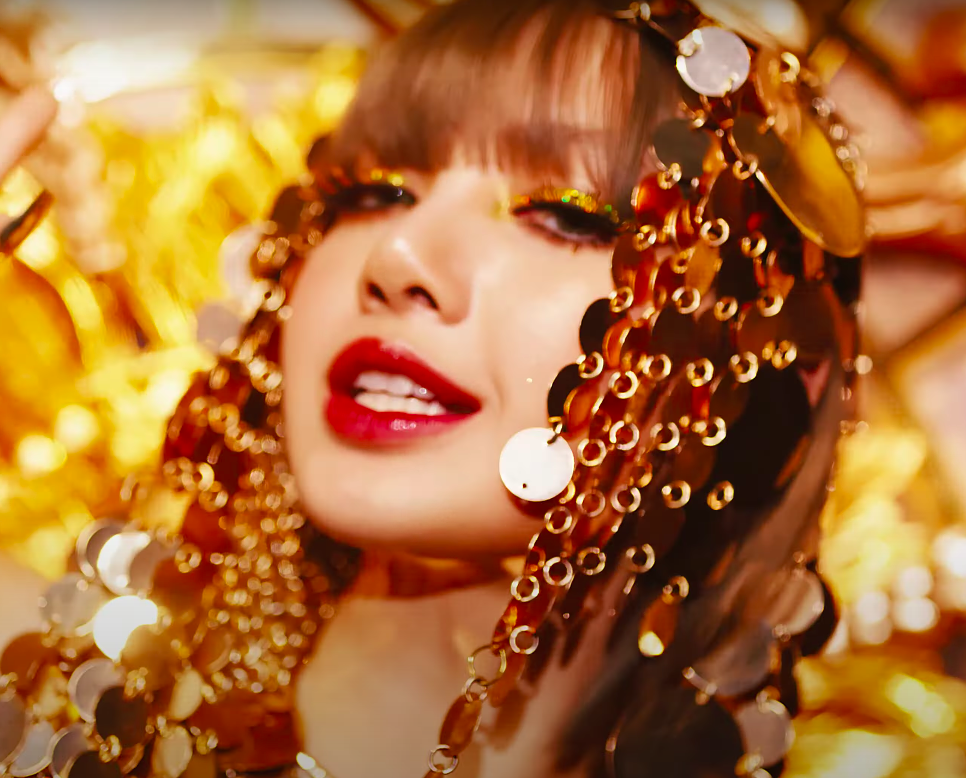 This isn't where the homage to her roots stop, either—in a blink-and-you'll-miss-it shot, we see Lisa double down on the glitter obsession. This chunky glitter eye look is not for the faint-hearted, but it's also surprisingly wearable.
13. Making good use of futuristic decals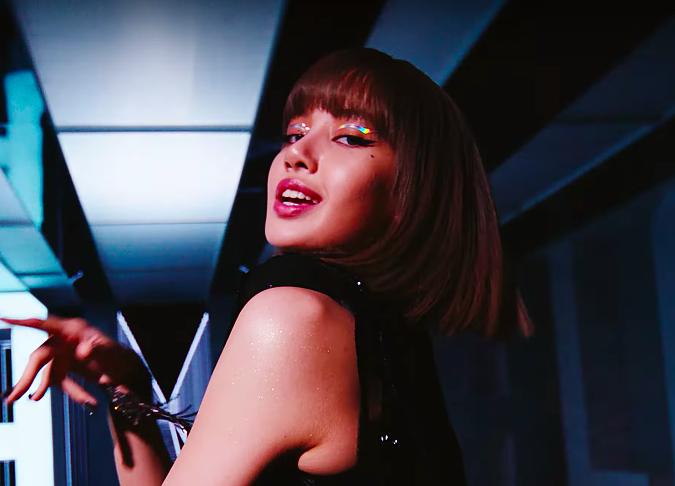 In this easy-to-recreate look, Lisa uses eye stickers à la Euphoria makeup artist Donni Davy to create this graphic eye, adding a super-cool holographic accent to her look.
Find more beauty trends here.
| | |
| --- | --- |
| SHARE THE STORY | |
| Explore More | |