Beauty
Insider Goss: Everything you've ever wanted to know (but too shy to ask) about waxing
Bush to bare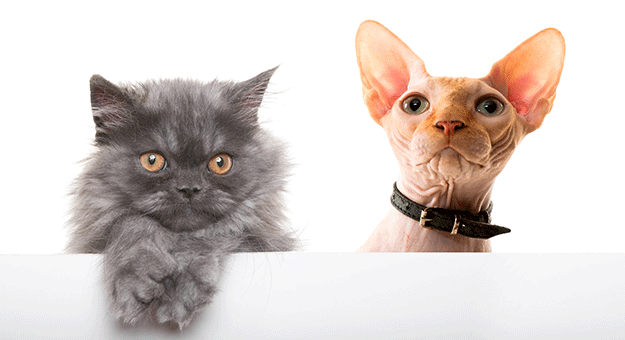 Girl walks into waxing salon. Girl decides this time she'll (wo)man-up and have a chat with her waxologist. What's so difficult about asking a few easy questions, right? Girl gets prepped for her session and gets into compromising position. Girl freezes up, 'awkward turtle' takes over, questions forgotten. Ah well, maybe next time.
We get it. The best time to strike up a hair-y conversation with a total stranger is when you're in the most vulnerable position, said no one ever. Which was why, we gathered some of your top questions and sat down with a Strip waxpert to get the lowdown on hair removal tips, trends and everything in between.
Q: I've been trying to psych myself up, but I heard a Brazilian Wax can be excruciatingly painful.
A: "I'd say to expect some discomfort during a wax session but you can rule out excruciating pain. Here are some of my tips to make the experience more pleasant for you."
Avoid waxing for a couple of hours after consumption of alcohol. Contrary to the popular belief, stimulants can cause the skin to be extra sensitive, and hence for the experience to be a little more uncomfortable than usual.
Make sure skin is moisturised for a more effective and pain-less wax.
Q: Soft wax vs Hard wax – which one should I opt for my first time?
A: "You can try our Desert Rose Wax treatment – this is a hard wax exclusively formulated with first-timers in mind. Hard wax is the most gentle on sensitive skin and is packed with anti-inflammatory properties of aloe vera to leave the skin moisturised and to prevent irritation. This treatment also has the benefits of chamomile to hydrate and reduce redness of the skin. Our Desert Rose formulation is designed to be super soft so it spreads a thin layer easily onto the skin and dries quickly for speedy removal, minimum discomfort and maximum results – really a good introduction for your waxing experience."
Q: I feel self-conscious each time I visit the waxing salon no matter what I do or tell myself!
A: "This is perfectly normal, but coming from a waxpert who's been in the business for the past 12 years, I'd say, don't sweat the small stuff. Remember, this is our job as waxperts. We do this everyday and we've probably seen it all by now so it's totally unnecessary to worry about where you stand on the 'hair-y scale' – none of these details matter to anyone but yourself. We are more focused on getting the job done as precisely and as quickly as possible to make it short and sweet for you."
Q: I hear waxing makes the hair regrow thicker – is this true?
A: "Not at all. With regular and long-term waxing, the hair will regrow slower and finer, even less coarse than before."
Q: I experience some redness and sometimes red spots appear for hours or last for rest of the day – is this normal?
A: "Some redness is normal. Strip waxperts are professionally trained to apply certain techniques to ensure a more comfortable experience for our customers – we work in smaller sections and you'll see that our waxperts will apply light pressure on the skin immediately after pulling off a wax strip. This helps to numb the pain a little. We will also apply Strip Ice-Cream, our specially formulated cream to calm rashes and itch – this is also available for purchase so you can apply at home as many times as required."
Q: I seem to have really bad ingrown issues after – how do I deal with this and will this ever go away?
A: "This is quite normal for new customers – it takes up three to five waxes to get the body/hair in check and the ingrown issues should subside with regular waxes. Apply Ice-Cream generously or the occasional aloe vera gel helps too."
Q: Waxing vs laser hair removal or other methods – how do I know which works best for me?
A: "This really depends – generally waxing is the most popular method as it's quick, affordable and it removes hair closer to the root and is way more effective than shaving (depending on the area of the body). Lasers are an investment but extremely effective if you are really hairy or have really dark, thick hair and generally more prone to ingrown hair issues. But do check in with a waxpert, who can advise clients on a case by case basis."
Q: Do you get many male clients these days? How is the male vs. female experience different in your opinion?
A: "We are definitely seeing a spike in male clients, which is great, because waxing is also part of personal grooming and hygiene so it's good to see it gaining more traction with the guys now. Men generally have a lower pain threshold and they come into the salon feeling more intimidated of course, as it takes them a lot more courage to get a wax done, but I also see many repeat male clients, which means they also don't scare off easily!"
Q: What do male clients get done at your salon?
A: "The more popular ones are the backs, legs and Brazilian too!"
Q: What about the ladies – what are some of the more popular trends now?
A: "Definitely bush to bare. Brazilian waxes are still by far the most popular. There are also requests for landing strips and dainty well-trimmed triangles that come in close."
Q: Do I have to literally bare all during a session?
A: "Absolutely not! Depending on what you're getting, our waxperts will only ask you to remove what's necessary. If you're having a Brazilian done you may need to complete remove your underwear but you can always keep your top on – so you definitely shouldn't be removing more than what is required."
Q: Does it ever get 'easier'? Some sessions still feel more uncomfortable than other times for me – shouldn't it be something I get used to by now?
A: "It's all about timing as well – leave one week before and after your period before undergoing a Brazilian as the pain and sensitivity can be heightened during this time of the month. Everyone's pain threshold is different, but it can get easier if you have it done regularly."
Q: Does my hair have to be very long before I can get a wax?
A: "Not necessarily. The hair only needs to be a minimum of 6mm in length for an effective hair removal session."
Q: What are some of your top aftercare tips?
A: "One of the more common mistakes is that a hot shower after waxing will help soothe the skin – this is far from true. Waxing leaves the pores open, so any form of heat and sweat can cause irritation – here are some things you can do to ensure a good post-wax experience."
No hot showers or baths.
No swimming or sunbathing.
No tight clothing.
No application of perfumed products including deodorant, antiperspirant or makeup on the treated areas.
No scrubbing or rubbing of the treated area.
No intensive workouts for at least 24 hours.
Q: Waxing also acts as an exfoliating session – I don't necessarily need to exfoliate after, right?
A: "While waxing itself does help to exfoliate the skin by removing dead skin cells, it is advisable to exfoliate three days after a wax treatment to prevent ingrown hairs."
The Desert Rose Wax is available at Strip from now until 31 May 2018 only. First-time customers can enjoy Desert Rose Brazilian Wax for ladies at only RM88.00 (Normal price RM120.50) and the Desert Rose Boyzilian Wax for men at only RM118.00 (Normal price RM149.00). Book online or call a Strip outlet closest to you for more information.
| | |
| --- | --- |
| SHARE THE STORY | |
| Explore More | |