In a quandry of figuring out what to gift your partner this Christmas? Here's a list of musky, masculine scents that also include other products such as body wash and aftershave balm that you can splurge for him. Whether for your dad, brother or male best friend, these scents are the perfect way of thanking them for being there for you throughout these years.
Z Zegna Eau de Toilette by Ermenegildo Zegna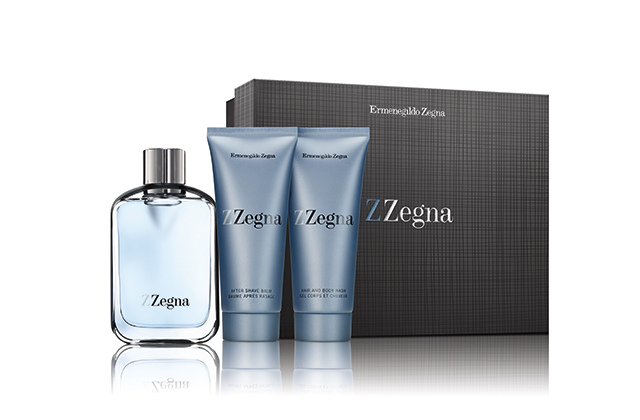 A modern and youthful scent with fresh and fruity notes of rosemary, bergamot and New Guinea blue berries, Z Zegna Eau de Toilette features a spicy nuance that comes from iris and nutmeg as well. Also included in this holiday set is the After Shave Balm and Hair & Body Wash.
Tommy Hilfiger TH Bold 2 Piece Holiday Set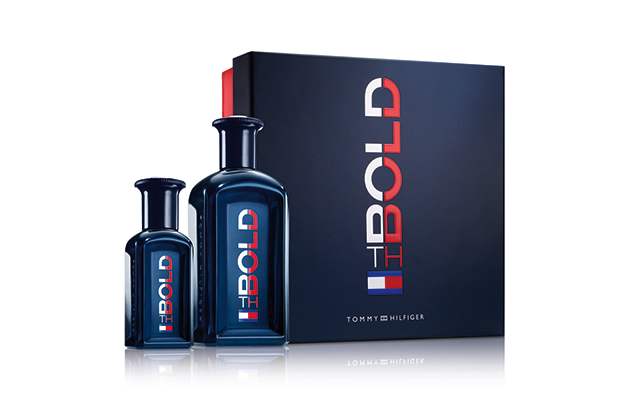 For the confident man who's courageous and athletic, TH Bold is comprised of a citrusy combination of pomelo, tangerine and bergamot. The masculine notes come from woody notes such as vetiver, cedar and sandalwood, along with a base of orange blossom. This set includes two Tommy Hilfiger Bold Eau De Toilette Sprays that are 100ml and 30ml respectively.
DKNY Men Metallic Holiday Set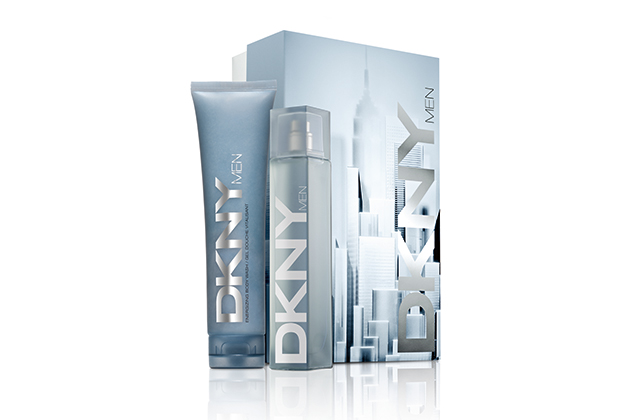 A clean and dynamic scent for the urban man who has a zest for life, DKNY Men Energizing Eau De Toilette Spray has spicy notes of tangerine and ginger, while combining a refreshing blend of Juniper berries and creamy Sandalwood for a woody undertone. This set comes in a unique metallic silver gift box along with DKNY Body Wash.
Aramis Holiday Blockbuster Set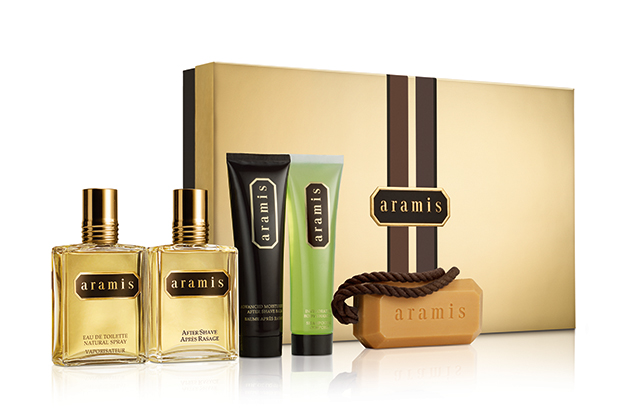 The only way to sample Aramis' luxurious fragrance range is through this holiday set: grooming, shaving and cleansing products that your significant other or male family figure will appreciate. Fresh green notes of clover and artemisia, along with a heady mix of patchouli, sage and cardamom allows for a spicy and warm scent. This set includes Aramis Eau De Toilette Spray, After Shave, After Shave Balm, Invigorating Body Shampoo, and Soap on Rope for a lasting fragrant experienc.
Acqua di Bergamotto Deluxe Holiday Set by Ermenegildo Zegna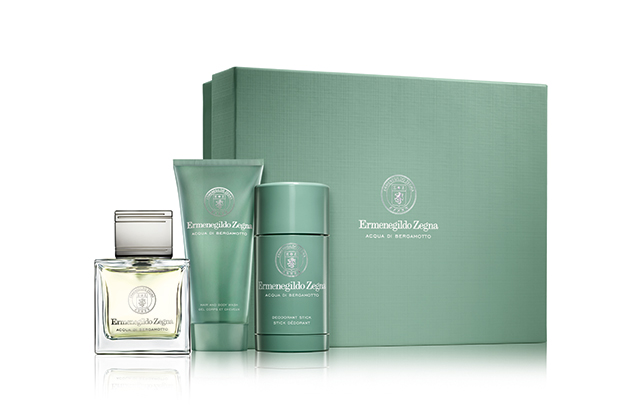 This gift set is for the man in your life with a refined and discerning taste, who has a penchant for culture and relaxed luxury. With invigorating notes of neroli, bergamot and a base of vetiver, Acqua di Bergamotto Eau De Toilette Spray comes with Hair & Body Wash and a Deodorant stick.
Atelier Cologne Nécessaire de Voyage Vétiver Fatal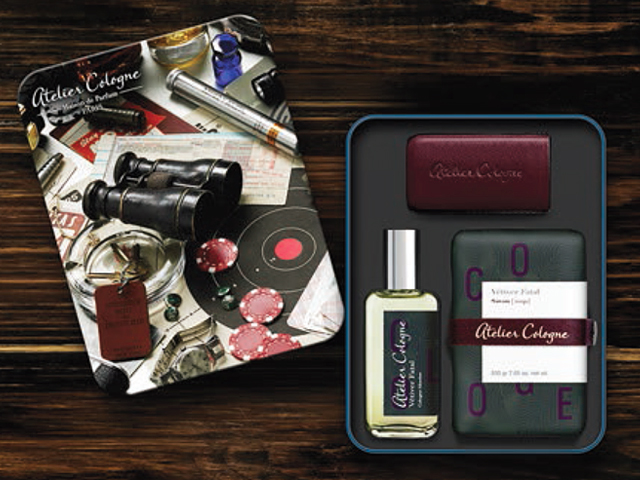 A full-bodied scent for a mysterious man, Atelier Cologne Vétiver Fatal incorporates notes of orange blossom absolue from Tunisia and heart of vetiver from Haiti while leaving a slight Texan cedarwood aftermath with a dark oud accord. This set includes the Atelier Cologne Vétiver Fatal Vaporisateur Natural Spray and Soap, along with a classic, aubergine leather case.