Be it for convenience, out of embarrassment, or fear of the unknown, many of us have dabbled with various methods to get rid of unwanted fuzz. But let's face it, we have all had our fair share of frustration and mishaps when it comes to hair removal.
With many options tried and tested, waxing is a firm favourite in our books. We know, however, that beyond the intimidating thought of getting smothered in warm wax, there are a few pervasive myths on waxing that could have you reaching for the trusty ol' razor in the shower.
Here are a few mythbusters to help you separate fact from fiction:
MYTH: Waxing leaves skin red and damaged because of hot wax applied
Only wax that overheated or warmed up unevenly will cause real damage to the skin—a possible problem encountered with microwavable wax in home waxing kits. Professional waxing ensures that wax is heated to the right temperatures. Redness after the session is a result of skin sensitivity and will subside after a couple of hours.
MYTH: Waxing will stretch skin, causing wrinkles
Skin is held taut when wax strips are pulled off by a technician to ensure minimal skin stretching. Unless recklessly done on a daily basis, your skin's elasticity and firmness will suffer no peril.
MYTH: Waxing can only be done on long hairs
Waxing doesn't require the regrowth to reach extreme levels but can typically be done on hairs as short as 5mm to 15mm.
MYTH: Waxing done at home is the same as getting a professional wax
Going DIY could save some hassle and moolah but there professional salons do offer additional benefits that may not be available to the home-waxer. Specialised material and the deft hands of a trained technician are amongst the reasons to book that appointment.
On top of that, pre-wax treatments and post-wax care are paramount in for a pleasant experience and lasting smoothness.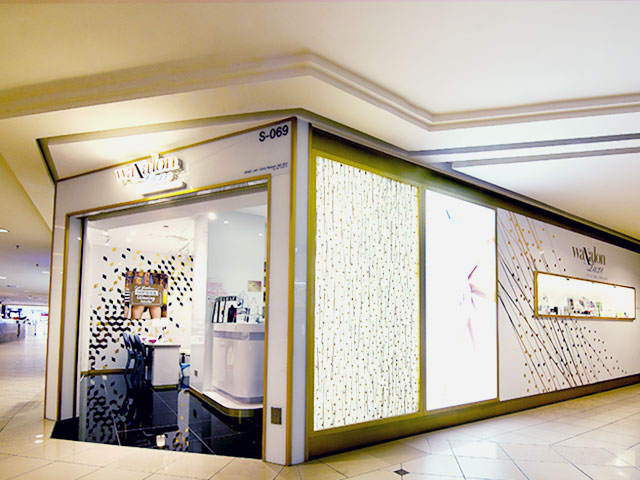 At WaXalon Luxe by The Nail Parlour, a grooming experience with a difference is promised. Their secret: applying the highest quality virgin Jasmine oil onto the skin prior to wax application. This seals in the skin's natural moisture and reduces the redness and chaffing that normally occurs post-wax. The deep hydration also prevents pesky ingrown hairs.
Their exclusive waxing session also entails a specialised techniques to care for your skin before and after a waxing session.
Pre- and Post-Waxing Care at WaXalon Luxe by The Nail Parlour
1. Cleanse
A signature lavender lotion with rose water removes makeup, oil or lotion from your skin without alcohol, making it ideal for even the most delicate areas and sensitive of skins.
2. Protect
Virgin Jasmine oil is applied to lock in moisture and to ensure the wax adheres to the hairs and not your skin.
3. Wax
The Perfect Scent Wax is used to gently remove hairs for a virtually painless experience
4. Rejuvenate
Lastly, skin is pampered with a soothing combination of the Refresh Mint Gel (calms and heals skin) and Nourish Milk (enriched with plant extracts that penetrates easily to keep skin hydrated and prevents ingrown hairs) for a silky soft finish.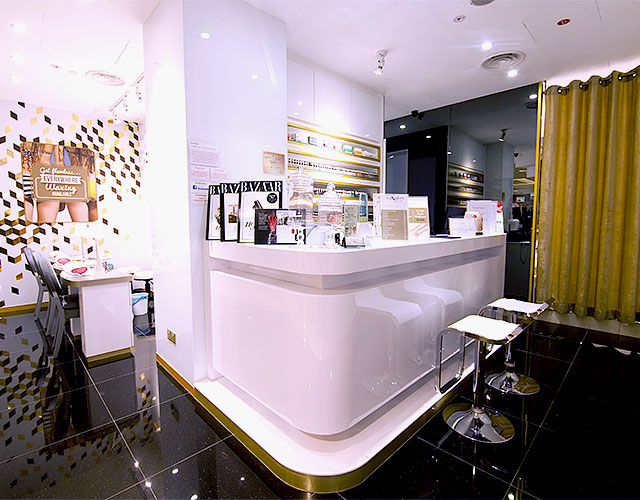 Just in time for your holiday getaway, we are giving away three sets of Luxe grooming experiences each worth up to RM500.
All five of the following are what you could win in each set:
1. Bellissima Dulce Sublime manicure with masque
2. Bellissima Dulce Sublime pedicure with masque
3. Gel polish (either hands or feet)
4. Deluxe underarm wax
5. Deluxe half-leg wax
All you have to do is fill in the form below to stand a chance to be one of the three lucky winners. (Note: The answer to the question is in the post above!)
Giveaway terms and conditions:
– This giveaway ends at 11:59pm, GMT+8, 19 December 2016. The winner(s) will be announced on 20 December 2016.
– The winner(s) of this giveaway will be notified via email.
– All information must be entered to qualify for this giveaway.
– Inability to contact the winner(s) within 2 days of notification will result in disqualification and selection of an alternate winner(s).
– This giveaway is only open to residents in the Klang Valley.
– The prize is only redeemable at WaXalon Luxe by The Nail Parlour at MidValley Megamall and is not applicable on Fridays, Saturdays, Sundays, Public Holidays or the eve of Public Holidays.
– Prizes are not redeemable during black-out dates from 22 to 31 December 2016 and from 18 to 31 January 2017.
– An appointment must be made in advance by calling Elaine or Nadia at 03-2710 4908/5908
– Buro 24/7 Malaysia will not entertain any complaints on the quality and quantity of the prizes after the prize is in the possession of the winners.
– Buro 24/7 Malaysia shall not be liable for any loss, including but not limited to direct, indirect or consequential loss or damage, personal injury or death which is suffered or sustained (whether or not arising from any person's negligence) in connection with participation in this competition or accepting or utilising a prize.
| | |
| --- | --- |
| SHARE THE STORY | |
| Explore More | |