Beauty
Celebeauty: Madison Beer and Vanessa Hudgens have launched a skincare line and more celeb beauty news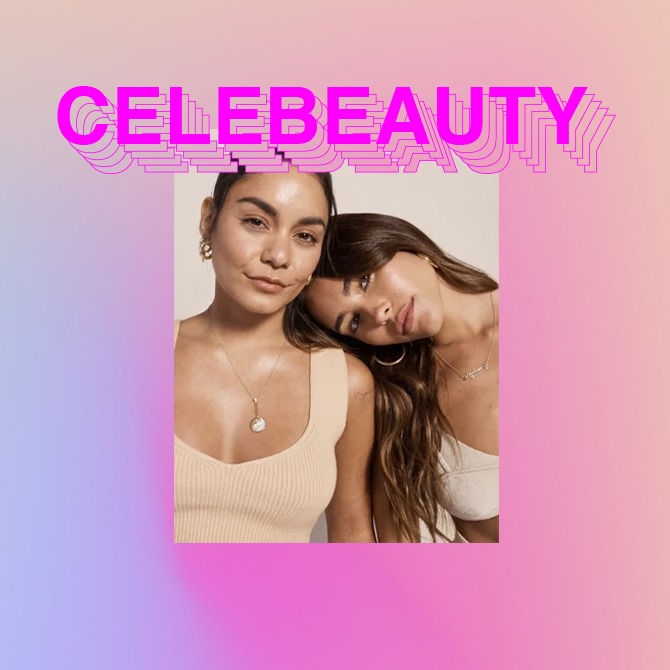 For the record: The trend of celebrity beauty lines is showing no signs of slowing down. At all. Fortunately, this week's latest launch actually sounds very promising.
Ahead, find out what Vanessa Hudgens and Madison Beer have been working on, find out why everyone is obsessed with Avril Lavigne and Cher's debut TikToks, and reminisce on the best celeb beauty looks from the week.
This week in celebrity beauty launches
Vanessa Hudgens and Madison Beer launch a 'smart' beauty brand
View this post on Instagram
In case you weren't aware, Hudgens and Beer go way back. They met through Hudgens' younger sister, Stella, and have been "like sisters" ever since. After discovering their mutual passion for skincare, and the experiences they shared after growing up under the spotlight, the pair decided to launch Know Beauty. Created with the counsel of board-certified dermatologist Dr. Karen Kagha, the brand has been developed to take the guesswork out of curating your skincare routine.
Marketed as "intelligent" skincare, the brand supposedly customises your routine based on a cheek swab, a DNA test, and an online diagnostic quiz about your lifestyle. The brand then processes that information through their algorithm, curating a personalised skincare routine based on their seventeen products.
Unfortunately, there is no word on whether the brand will be made available in Malaysia yet, but rest assured that we'll let you know if there are any updates!
This week in TikTok debuts 
Avril Lavigne hasn't aged since 2002, and her TikTok debut is the proof
View this post on Instagram
If there was ever evidence to support the Avril Lavigne replacement conspiracy theory, this is the most compelling. In the last 20 years, it seems Lavigne has completely forgotten to age (therefore, it only makes sense that she is being periodically replaced—or, more likely, she wears her SPF). Clad in her iconic pop-punk getup—complete with stick-straight tresses, raccoon eyes and a business tie to accessorise—the singer posted her first-ever TikTok to the platform, set to the sound of her 2002 hit 'Sk8er Boi'.
The TIkTok features a very special guest star—the OG skater boy, Tony Hawk. There is a lot to take in with this video, so needless to say, fans went wild.
"Avril is wearing a tie again and the world is healing. Finally," said one. "Girl hasn't aged since 2000," wrote another. "Can we get the beauty secrets?" begs another.
Our personal favourite? A comment from the official Among Us TikTok account, which says "TOP 10 ANIME CROSSOVERS OF ALL TIME OMG".
Watch the video below:
The "Great and Powerful" Cher makes her TikTok debut with two choice wigs
"Hi. It's me. Cher. On TikTok."—Cher, on TikTok, 2021.
In case you missed it, Cher is on TikTok. With her, she brings outfit changes and multiple wigs to the table, as well as a heartwarming message for the LGBTQ+ community. In the video, the icon practises her introduction four separate times (as if she even needs one), sporting two very different looks across the clips.
Her first look is akin to the one she sported as Ruby Sheridan in Mamma Mia: Here We Go Again—the biggest resemblance, of course, being the icy blonde wig. Her second look is a more familiar one. Parted down the middle, Cher's second wig is a deep brunette colour and it is perfectly curled into glamorous waves. Either way, she is as fabulous as always, and the little teaser has us looking forward to more Cher content.
This week in hair
Anya Taylor-Joy's embellished braid crown is our new go-to summer hairdo
View this post on Instagram
The Emma actress attended the 2022 Dior Cruise show earlier this week, and while most eyes were on her stunning dress, we could not help but swoon at her gorgeous updo. We love how versatile it is—it can easily be dressed up or down for any occasion. In Taylor-Joy's case, it has been dressed up with the use of little trinkets that decorate the braid.
That said, while her hair is the easiest beauty win to spot, we also love her makeup in this look. The shimmery purple wash over her lids, especially when paired with her groomed brows, her sculpted blush and her defined pink lip, really adds to the overall ethereal quality of the dress.
Dua Lipa kills it with her side bangs and graphic eye
| | |
| --- | --- |
| SHARE THE STORY | |
| Explore More | |