Can Candice reverse time, or perhaps defy gravity? These are just some of the challenges in the series of fun Instagram interactions between Biotherm and famed Victoria's Secret Angel Candice Swanepoel. Watch as Candice takes on a different challenge each week, and join in the fun by taking up the challenges too—all in the name of wellbeing and fitness.
Here, Candice shares with us her personal mantra in life, beauty habits and fitness regimens: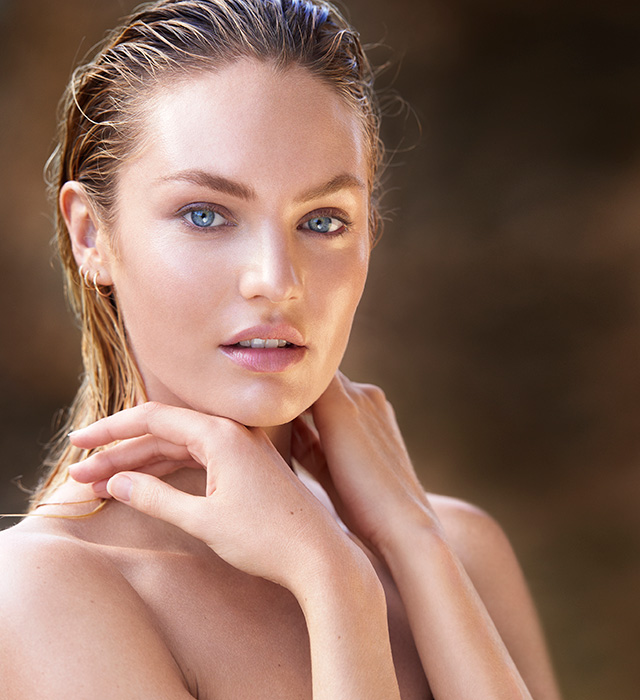 What most inspires you about Biotherm?
"I really identify with Biotherm because of my love for the ocean but also for Biotherm's natural beauty approach. That's what I strive for in my beauty regimen. It's a perfect fit."
What is your fundamental life philosophy?
"My mantra right now is not to take life too seriously. The one thing that has always remained with me is to stay true to what I believe in. My parents instilled this in me."
How important are your daily beauty habits?
"I consider a beauty routine as important as eating well and working out. People don't realize that your skin is an organ just like your heart or your lungs. Taking care of it goes way beyond beauty and good looks: it is a necessary part of living a healthy life."
Do you have any essential skincare products?
"I love using natural products such as essential oils – grapefruit oil, tea tree oil, jojoba oil, rose oil – I always have 100% organic coconut oil that I buy at a local market, taken both internally and as moisturizer Aquasource and makeup remover Biosource. The Life Plankton serum is one of my favorites too because of its magical ingredients."
What is your beauty routine before and after working out?
"I never work out with makeup on, and after a workout I jump straight into the shower, cleanse with an organic tea tree oil and green tea cleanser (It's extra cleansing as I have oily skin), tone with pure rose water spray, moisturize and put sunscreen on if it's sunny out. I believe it's important to let the skin breathe when I'm not working."
What is your vision of a modern strong woman?
"It's important to feel strong, healthy and good. Models are athletes: I have trained with the same trainer for 9 years. I used to box a lot to release my emotions. So don't mess with me! As a woman you feel very powerful boxing. I think every woman should try this sport."
What are the fitness regimens that you do and enjoy?
"At school I was the least athletic child, I adored ballet and that was it. After my first big show, my trainer approached me because he spotted the potential. I started working out, initially boxing and resistance training. I became addicted. My workouts vary, now I'm doing Pilates, yoga, meditation and I've just taken up surfing. I'm a Libra: which is the sign of balance. I'm looking to create balance between being healthy and strong, between my work and my personal life, to find overall happiness."
Would you say you live an intense life now that you are an urban woman?
"I live an intense life by choice. My work life is very dynamic, while doing sport and pushing myself makes me feel alive. It's important not to get stuck in one thing. Even if you think you can't do something, just try. "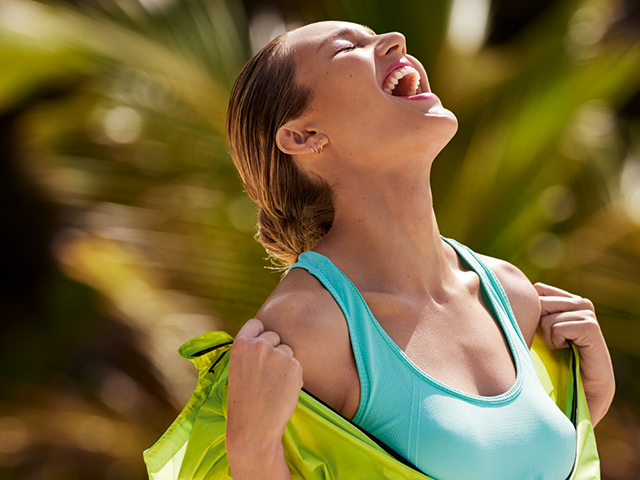 Follow the #CanCandice campaign now at @biothermworld and @angelcandices.
| | |
| --- | --- |
| SHARE THE STORY | |
| Explore More | |