Who says you can't pull off a defined eye and bold lip at one go?
Ever wondered how you can pull of a defined eye and a bold lip altogether? Bobbi Brown's new, limited edition all-in-one makeup collection Style File Soho Chic is made for quandaries as such. Perfect for those who are on-the-go and need a quick beauty touch up, the set includes the Stone Shimmer Wash Eyeshadow, Smokey Brown Eyeshadow, Pink Rose Blush, Black Eye Opening Mascara, Pitch Black Perfectly Defined Gel Eyeliner and Hibiscus Luxe Lip Colour to get your makeup game on. Made with the Soho girl in mind who's undeniably chic and always well put-together, Style File Soho Chic is catered for a beauty look that incorporates fresh bare skin, a simple defined eye, and a touch of colour on the lips.
Here's how you can use this palette for a makeup look that's perfect for day-to-night: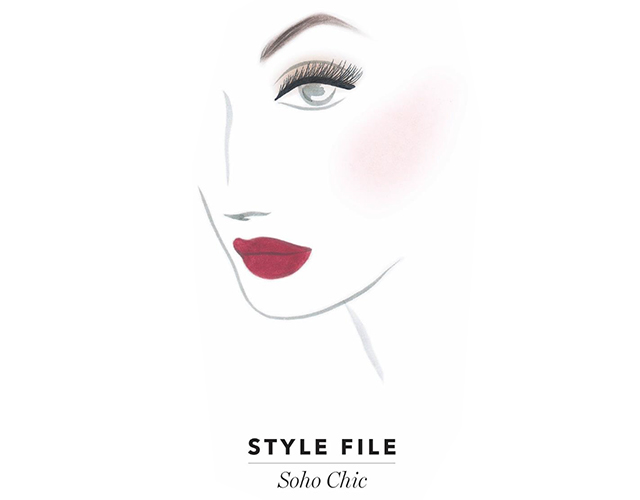 1. Prep your skin with the right moisturiser to ensure a glowing complexion. For a fresh, no-makeup look, apply foundation where skin is red/uneven, along with concealer and colour corrector under the eye area to brighten and lighten.
2. Apply and blend the Pink Rose Blush with a blush brush from the apples of the cheeks up towards the hairline.
3. To define brows, start at the inner corner of the brow to create an arch with light strokes for a natural look. 
4. Apply a light base eyeshadow over your eyelids, then dust Stone Shimmer Wash Eyeshadow from the lashline to the crease. Apply the Smoky Brown Eyeshadow along the top and bottom lashlines with an eyeliner brush. If you want to go for a more dramatic look, line the top lashline with Pitch Black Perfectly Defined Gel Eyeliner and a few coats of Eye Opening Mascara on the top lashes.
5. For a bold look to complement your eyes, apply Hibiscus Luxe Lip Colour on the lips straight from the tube, or use your fingers to dab the product on your lips for a subtle, more natural effect.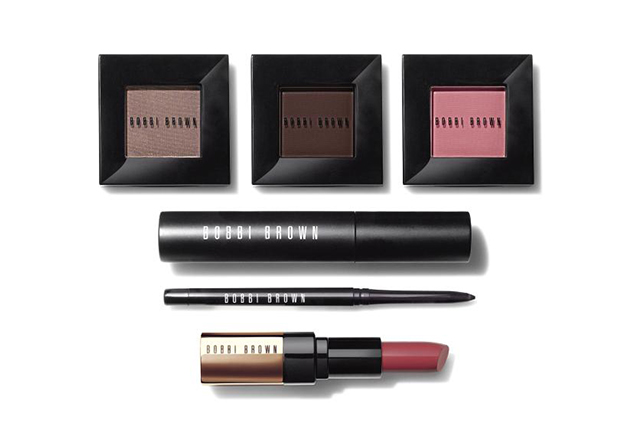 Want to try out Bobbi Brown's Style File Soho Chic set for yourself? We are giving away a set of this well-curated collection along with the Soothing Cleansing Oil (30ml) worth RM500 altogether to three lucky winners in our contest below:
Giveaway terms and conditions:
- This giveaway ends at 11:59pm, GMT+8, 25 October 2016. The winner(s) will be announced on 26 October 2016. 
- The winner(s) of this giveaway will be notified via email.
- All information must be entered to qualify for this giveaway.
- Inability to contact the winner(s) within 3 months of notification will result in disqualification and selection of an alternate winner(s).
- Prizes not claimed within three months of notification email will result in forfeiture.
- This giveaway is only open to residents in the Klang Valley.
- Buro 24/7 Malaysia will not entertain any complaints on the quality and quantity of the prizes after the prize is in the possession of the winners.
- Buro 24/7 Malaysia shall not be liable for any loss, including but not limited to direct, indirect or consequential loss or damage, personal injury or death which is suffered or sustained (whether or not arising from any person's negligence) in connection with participation in this competition or accepting or utilising a prize.