In conjunction with our recent revamp, this month's giveaway alludes to Buro's new brand identity—in the most subtle way, that is. One of the more exciting aspects of our new look is the Buro wordmark along with the dot design that complements it (read more here on our Burolution from CEO Nick Smith); so we thought: What better way to celebrate our new dot design than with a giveaway comprising beauty must-haves that also sport a circular aesthetic?
Here's a peek at what we'll be gifting three lucky winners in this giveaway:
Salvatore Ferragamo Signorina EDT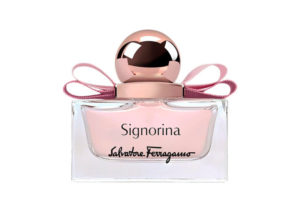 Bring your sophisticated side out with this elegant scent from Salvatore Ferragamo. The bestselling Signorina Eau de Toilette exudes freshness with a dash of spontaneity thanks to bright notes of currant, addled with spicy pink pepper. A floral heart will greet your olfactory senses with notes of jasmine, pink peony and rose. But the dry down is our favourite—a combination of pannacotta, soft musks, and woody patchouli for an unpredictable denouement.
Urban Decay All Nighter Waterproof Setting Powder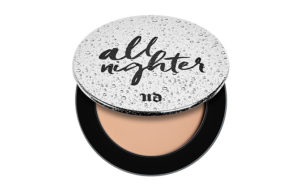 Keep your makeup budge-proof with the help of Urban Decay's latest All Nighter Waterproof Setting Powder. The ultra-light formula is translucent and works to blur pores and imperfections while ensure your face doesn't resemble an oil slick. All you have to do is buff the powder over foundation for locked-in coverage. Letting your inner glow show is easy breezy—you don't even need reapplications with this must-have!
Urban Decay Lo-Fi Lip Mousse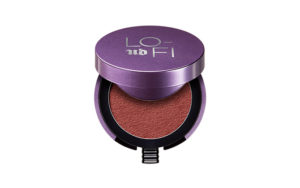 Slide this handy lip compact into your makeup bag for a few good reasons: It's weightless yet buildable, and gives a high-impact finish that will complete your makeup look effortlessly. The Lo-Fi Lip Mousse comes with a unique texture that you can experiment for different looks. Use it with your fingertips for a tint of colour, or create a more defined lip with the pop-out applicator. Airy perfection on your lips—the best kind of lip colour there is.
Urban Decay Moondust Eyeshadow in Moonspoon and Diamond Dog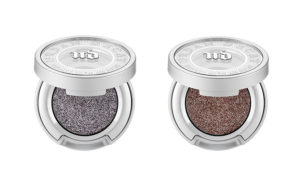 You've got your lip and cheek makeup down pat, but what about your peepers? Up the ante with 3D metallics courtesy of Urban Decay Moondust Eyeshadows. Sparkly eye makeup has never looked this good, what with these eyeshadows that feels like cream but glides on like powder. Instead of chunky glitters, microfine bits of iridescent sparkle come in shades that will give an eye-catching, reflective look. Lucky winners will get this eyeshadow in two shades: Moonspoon and Diamond Dog.
Want to win these beauty goodies from Salvatore Ferragamo and Urban Decay? You can be one of the three winners to walk away with all of the above—all you have to do is play this game below and submit your details to stand a chance in this giveaway.
Tip: The more times you play, the higher chances of making it to the winners' list!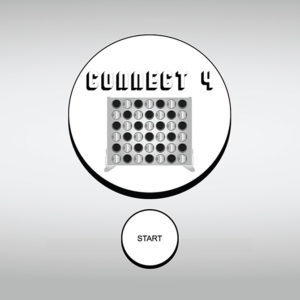 The giveaway is now closed. Congratulations to the following winners:
Michele David
Poh Yi Tan
Sumitra Selvaraj 
The giveaway runs from today till 6 November 2018. Winners will be announced on 9 November 2018 on this page. By joining this giveaway, you will be automatically subscribed to our Buro 24/7 Malaysia e-newsletter. Other terms and conditions apply*.
1. Employees of Buro 24/7 Malaysia and its related corporations ("Indochine Media Ventures") or Buro 24/7 Malaysia partners and/or sponsors for the giveaway (if applicable), and their immediate family members (including spouses, children, parents, brothers and sisters) are not eligible to participate in the giveaway.
2. Winners of this giveaway are chosen at random.
3. This giveaway is organised by Buro 24/7 Malaysia (hereinafter referred to as the 'Organiser'). 
4. The prizes for this giveaway are neither exchangeable for cash nor transferable.
5. All persons ('Participants') taking part in this giveaway agree that these rules shall be binding on them, and that the entries in this giveaway, including their name and likeness, may be used without restriction in any future publicity material by the Organiser.
6. The Organiser reserves the right to amend these rules or terminate the giveaway at any time at its sole and absolute discretion. All decisions made by the Organiser under these rules shall be final and no discussion or correspondence will be entertained. The Organiser may, but is not required to, justify any decisions relating to this giveaway.
7. The Participant acknowledges that the interest and good reputation of the Organiser are of paramount importance. The Organiser reserves the right to disqualify a Participant from the giveaway, or to withdraw the prize if it is believed the Participant is in breach of its obligations under the rules. The Participants shall not by act or omission, directly or indirectly bring the Organiser into disrepute.
8. All entries are sent at the risk of the Participants and in the event that there are technical difficulties experienced arising out of the internet or from any associated equipment or internet security is compromised, the Organiser may at its sole and absolute discretion disqualify the entire entry and shall not accept any liability doing so.
9. Giveaway entries may only be submitted via the stated medium of communication.
10. This giveaway is open to anyone above 18 years old.
11. Each entry must be completed in full. The Organiser reserves the right to disqualify any incomplete entries in its sole and absolute discretion.
12. Participants shall only submit one entry and multiple entries of the same shall be treated as 'spam' and shall be ignored.
13. Incomplete entries will be deemed void.
14. Winners will be notified by email.
15. Uses of 'aliases' shall be considered a form of deception and are prohibited.
16. The winner must produce their original IC / passport with legible IC / passport number in order to claim the prize. The winner may also be required to produce additional original proof of identity at the discretion of the Organiser.
17. All Prizes are accepted entirely at the risk of the winner, and the Organiser excludes all warranties in connection with the prize to the extent permitted by law.
18. All Participants release from, and indemnify the Organiser, its agencies, sponsors and representatives against, all liability, cost, loss or expense arising out of acceptance of any prize or participation in the giveaway including (but not limited to) personal injury and damage to property and whether direct or consequential, foreseeable, due to some negligent act or omission or otherwise. 
19. All personal particulars furnished are meant for identification purposes and will not be sold or given to any third parties. In the case of giveaways, our partners may wish to offer you services which require your personal particulars. These specific requests will be expressly stated within relevant giveaways, with a choice to opt out.
20. Inability to contact the winner by 16 November 2018 will result in disqualification and selection of an alternate winner.
21. Winners must collect their gifts from our office in Mont Kiara within 1 month of notification.
22. Prizes are final; no cash equivalent or alternative prize will be given. Prizes are non-transferable, non-exchangeable and strictly not for resale. If the winner is found to be selling the prize(s), the Organiser reserves the right to demand the return of the prize.
| | |
| --- | --- |
| SHARE THE STORY | |
| Explore More | |