Beauty
Beauty buzz: Chrissy Teigen is removing her breast implants, Forbes revokes Kylie Jenner's billionaire status and more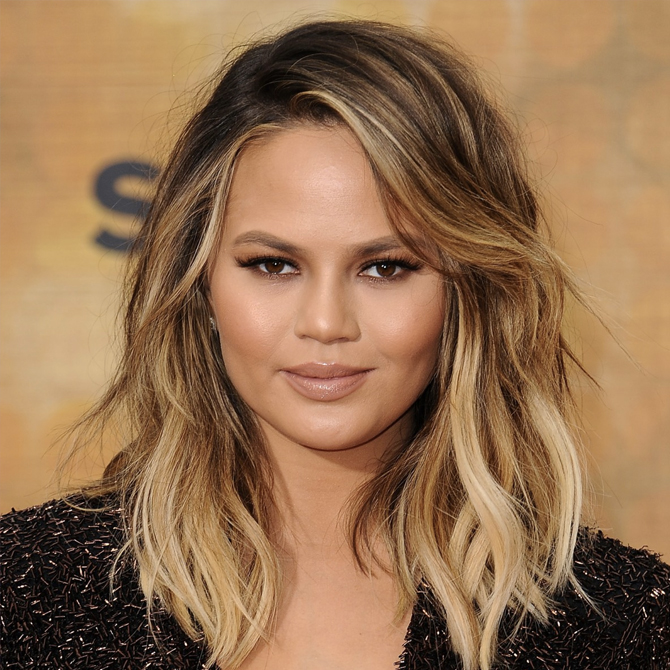 This week in alleged fraud
Forbes revokes Kylie Jenner's 'billionaire' status
Allegedly, the recent Coty acquisition deal saw Jenner sell a 51% stake of Kylie Cosmetics for $600 million, which puts the value of Kylie Cosmetics at around $1.2billion. However, the beauty mogul has been accused of "inflating the size and success of her business for years" in a scathing article by Forbes, who has since revised their initial estimate of her personal wealth to just under $900 million. Either way, does it really matter? With the current social, medical and political climates, the amount of money a celebrity has should be the least of our problems. Jenner herself said it best with the above tweet and in her latest Instagram post where she states that "we're currently dealing with two horrific pandemics in our country, and we can't sit back and ignore the fact that racism is one of them".
This week in hair
Dylan Minnette proves he's the ultimate chameleon
The 13 Reasons Why star (and Wallows member) shared his latest 'do on the 'gram, much to the pleasure of his fans. He's no stranger to a hair colour overhaul, and lilac isn't that big a jump from his previous blue—but either way, it's proof that he can pull off pretty much anything (and we are here for it).
Post Malone gets rid of the mullet…
…and he really wants his mum to know about it. Of course he took to Instagram to share the results—is it an at-home haircut if you don't document it for social media? Either way, we're proud of him.
This week in makeup
Industry legend Naomi Campbell is the first ever global face of Pat McGrath Labs
The announcement was made in conjunction with the launch of the Divine Rose collection, which consists of three exclusive eyeshadow palettes, two lipsticks, two lip pencils and two glosses. We think it's a match made in heaven!
Iris Law shares her go-to makeup routine
The model gives us an glowy, natural makeup tutorial using the products in her 'Caring Box' from Dior. She starts off with the Dior Backstage Face & Body Primer for that radiant shimmer, followed by very strategic placements of the Dior Forever 24-hour Foundation for a natural highlight and finishing up with the Dior Lip Tattoo on both her lips and cheeks for a rosy glow. The result? Absolute perfection.
Alexa Chung is the new face of Code8 Beauty
The model, fashion designer and personality announced her newest beauty partnership on Instagram last night. The London-based Code8 brand is a relative newcomer on the beauty scene, having only launched in the last two years, with an impressive range edited and curated by a panel of expert makeup artists.
This week in natural beauty
Bella Hadid's freckles are out to play
The supermodel looks radiant as she soaks up the sun without a lick of makeup on her face. She's been social distancing with her family at her mother's farmhouse (and it appears she's having a wonderful time).
Chrissy Teigen is ditching her breast implants
Always the social media warrior, Teigen made headlines yet again after posting a video of her getting tested for COVID-19. In response to all the questions and concerns, she explained that she was actually getting tested as a prerequisite for her breast implant removal surgery. Her full caption reads:
"Hi hi! So I posted myself getting a covid test on the twitter, as I'm getting surgery soon. A lot of people are understandably curious (and nosey!) so I'll just say it here: I'm getting my boobs out! They've been great to me for many years but I'm just over it. I'd like to be able to zip a dress in my size, lay on my belly with pure comfort! No biggie! So don't worry about me! All good. I'll still have boobs, they'll just be pure fat. Which is all a tit is in the first place. A dumb, miraculous bag of fat."
| | |
| --- | --- |
| SHARE THE STORY | |
| Explore More | |