Whether you're sporting a festive bloat or alcoholic 'glow', check out these tips to cure the heavy toll on your skin
Chances are you've overindulged since the start of this festive season. Who can blame you when there is a (un)healthy spread of seafood, pineapple tarts, love letters and more on the table? Not to mention the mix of lager and spirits to partake in too. As a result, you might have woken up this morning with your skin looking blotchy and eyes puffy. You might even feel dehydrated. Believe it or not, this is your first step to recovery. Your body has begun the motion to detox the offending substance from you. Now what can you do for your face? We have the steps right below:
Step 1: Keep it clean
It is tempting to skip a step or two in your skincare routine with that raging headache. "No time", "Won't do any harm", "I'm still ok"—these might be the reasoning playing in your head but really, your skin will benefit from the extra care more than ever. On top of the minimal cleanse and tone, do exfoliate and mask too. The former will help to wake up the skin and bring the glow back, while the latter can clarify, tighten, hydrate, etc, depending on what you use. Try Philosophy's Purity Made Simple Pore Extractor Exfoliating Clay Mask to draw out impurities, scrub away blackheads and minimise pores after the night of heavy bingeing.
Step 2: Massage your face
According to experts, the key to reducing puffiness is to do a facial massage as this helps to boost circulation and encourage lymphatic drainage. So go on, touch your face with a gentle rubbing motion. Don't forget your neck too—start with the lymph nodes directly under your ears and then move down to the stem and base. You can also use the Dr Jart Water Fuse Hydro Dew Drop Moisturizing Serum to help repair dry, damaged skin while you're at it. The two-layer serum consisting of oil and water moisturises skin instantly and bring back the glow to your face.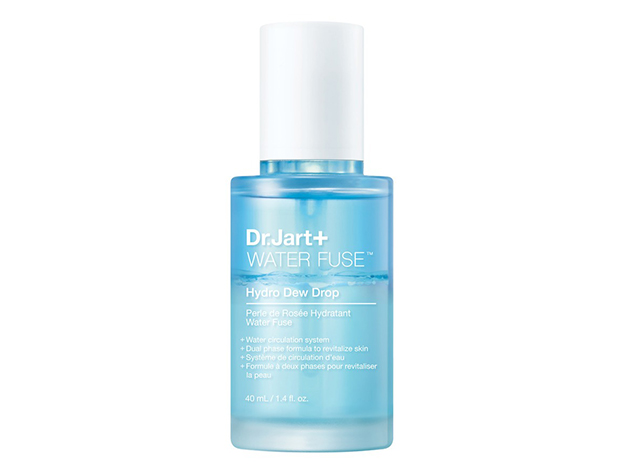 Step 3: De-puff your eyes
A tell-tale sign that you've had too much to drink or didn't get enough sleep last night is your tired, puffy eyes. Those windows of the soul might look a little lifeless right about now. Get rid of those panda eyes with a home remedy of tea bags and if anybody asked it's a great way to repurpose those tea bags served during this CNY season. The caffeine in the tea will work its de-puffing magic. But if you're pressed for time, try This Works Light Time Open Eyes—an eye cream containing Vitamin-rich algae to tighten the skin and Persian silk tree extract, aloe vera and Argan oil to soothe and hydrate the delicate area.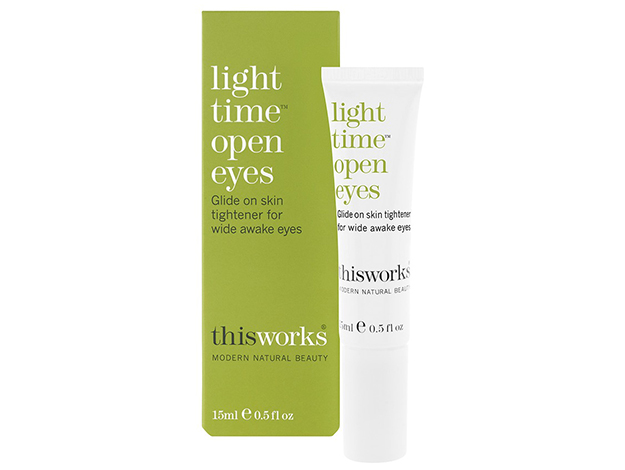 Step 4: Level up on hydration
Hungover equals to dehydration and this is just bad news for skin. Dullness, enlarged pores, broken capillaries, blemishes...you get the picture. While you load up on H2O for your body, help your skin along with a hydrating moisturiser. We like First Aid Beauty's Coconut Water Cream for its skin-nourishing ingredients. Coconut water is rich in electrolytes, amino acids, enzymes, antioxidants and phytonutrients that can hydro-charge the skin. The oil-free formula also has sodium hyaluronate and alteromonas ferment filtrate to reinforce skin's natural moisture barrier.
Step 5: Mist and go
Last night may have been a mistake but you can still rectify it today with a steady stream of misting. You've done all the steps above and life still goes on as you can tell. To prepare yourself for the full steam of festivities ahead, keep skin happy and healthy as best you can. A facial mist is your best friend for a quick pick-me-up throughout the day and beyond. Keep Pixi's Glow Mist handy in your bag. It has 13 natural oils as well as propolis, aloe vera and fruit extracts to give skin a refreshing, nutrient-rich boost. You can even use this before or after makeup.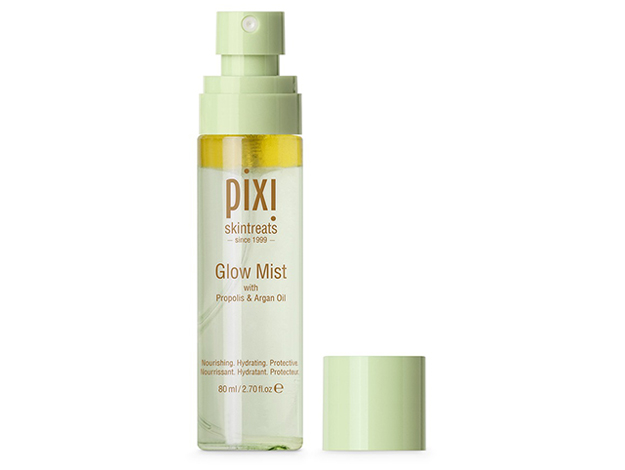 All products are available via Sephora Malaysia.