Buro Loves
11 Drool-worthy holiday beauty collections for 2021—Dyson, Clé de Peau Beauté, Shu Uemura and more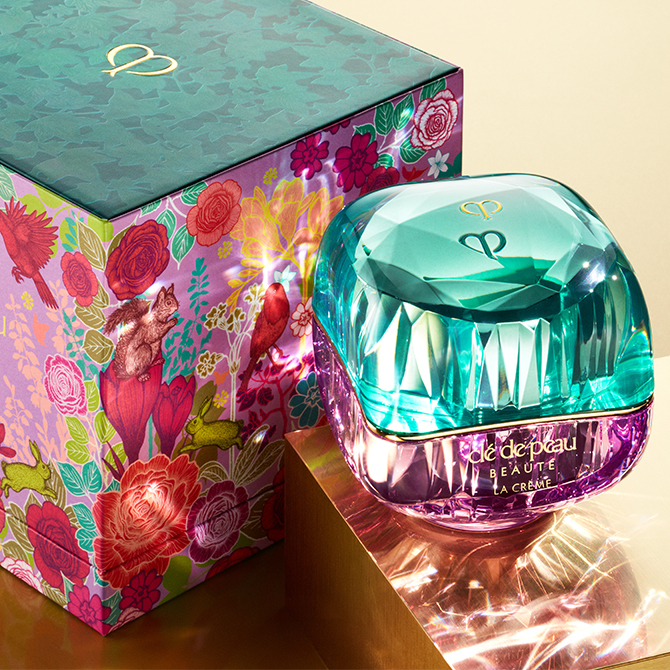 We've covered the best advent calendars to gift your loved ones (or to yourself), so it only makes sense that the next instalment in our BURO Holiday Gift Guide should be a roundup of the prettiest festive collections to stock your vanity with.
These picture-perfect gift sets are as much an indulgence for your eyes as they are for your hair, skin, and body—so, if you're a beauty lover looking for the perfect way to treat yourself (and your loved ones) at this year's end, find our picks for the best seasonal vanity additions to score:
Dyson
Prussian Blue and Rich Copper collection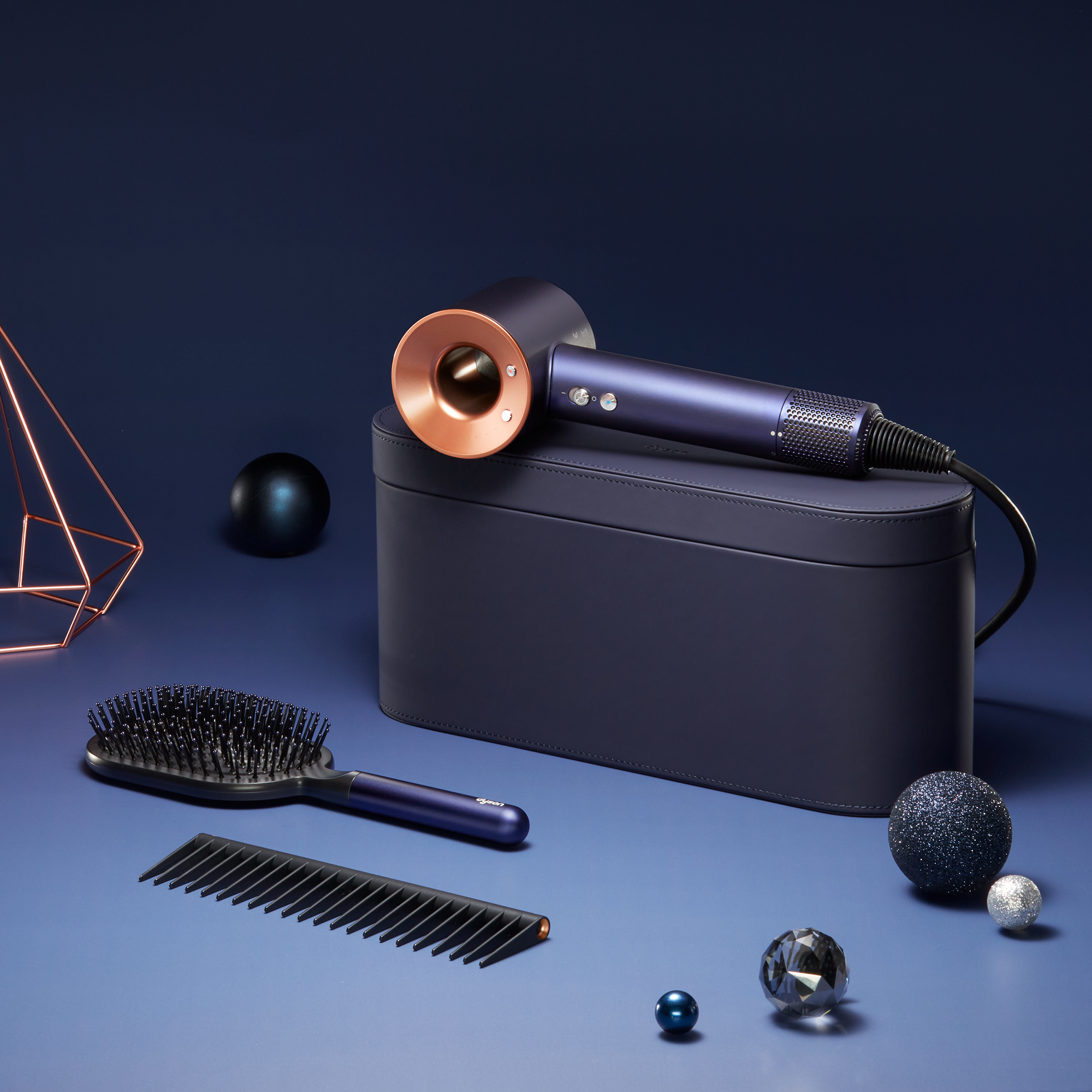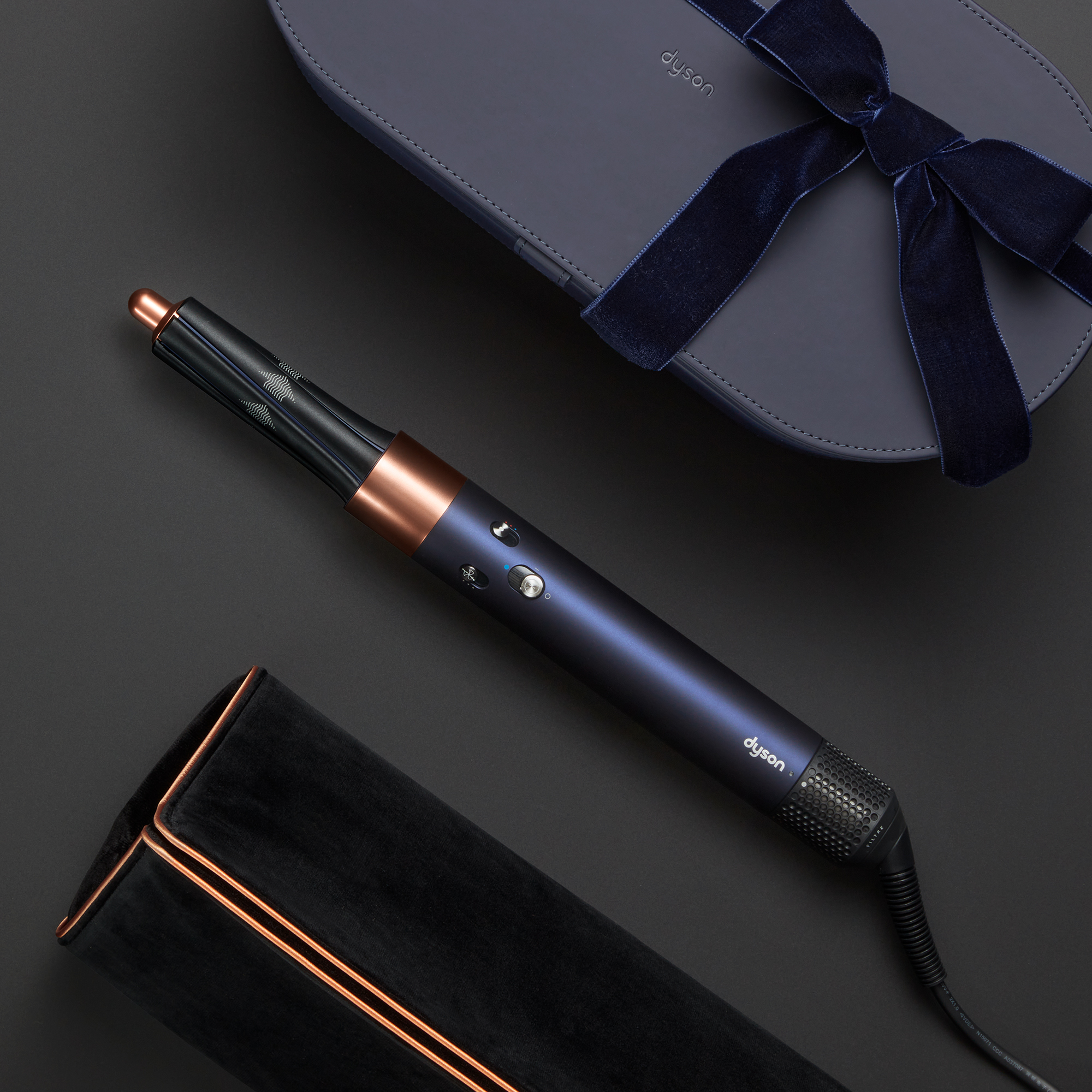 Dyson has returned for the holiday season with a limited-edition and unique colourway for their two best-selling hairstyling essentials, the Dyson Supersonic and Dyson Airwrap styler. This vivid, deep blue and copper collection adds the perfect subtle pop of colour on any vanity and makes for an ideal gift for the season.
The limited-edition collection comes with two gift sets. The first—the Dyson Supersonic gift set (RM1.899)—includes the hairdryer, attachment tools, presentation case, Dyson-designed paddle brush and detangling comb. The second—the Dyson Airwrap Styler set (RM2,199)—comes with the Prussian Blue and Rich Copper styler machine, attachment tools, presentation case and a Dyson-designed travel pouch.
Available in Dyson Demo Stores nationwide and online here and here
Shiseido
Gifts from the Heart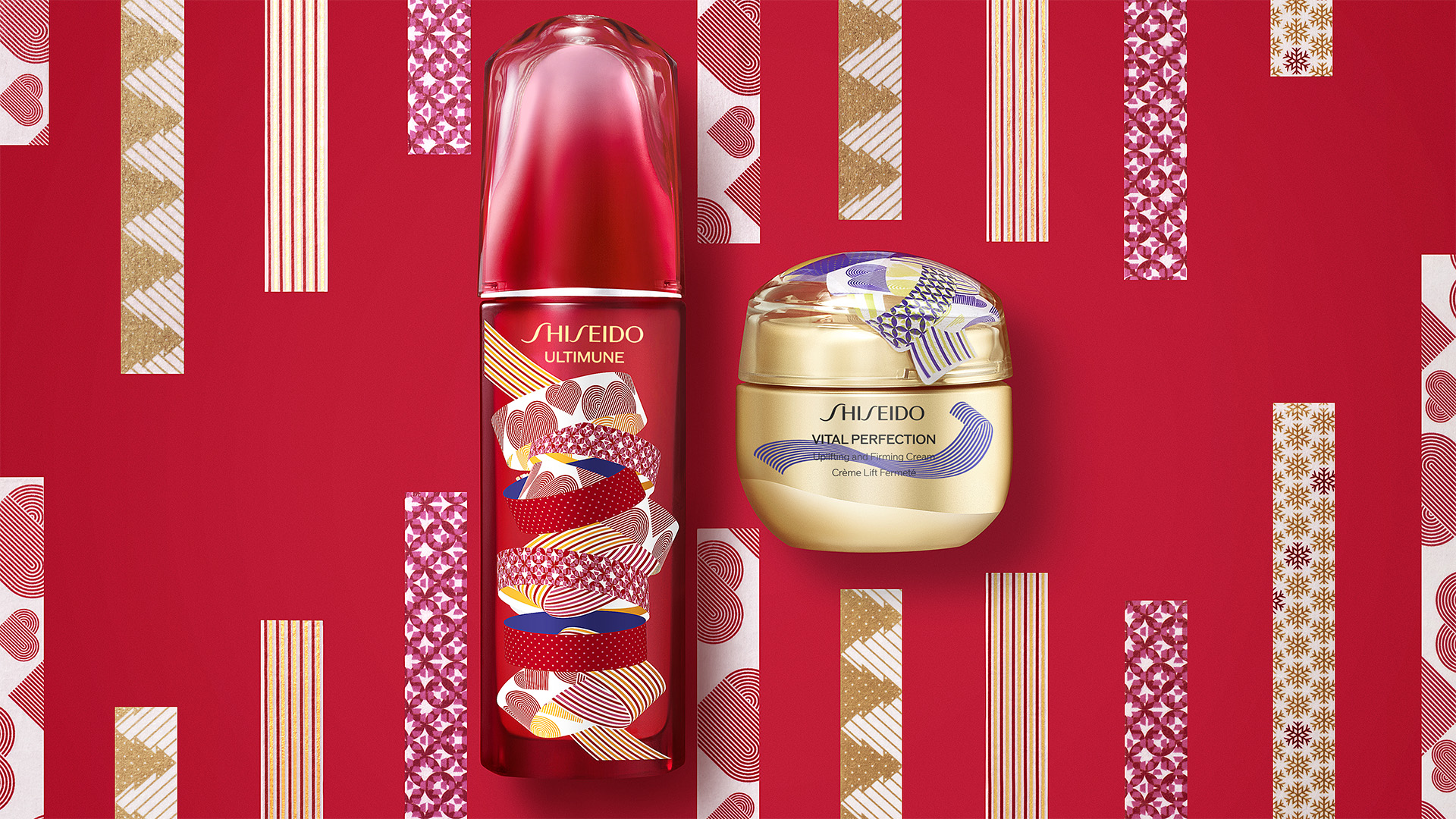 This ornate two-piece collection contains limited-edition versions of the Ultimune Power Infusing Concentrate and the Vital Perfection Uplifting and Firming Cream. The one-off seasonal design has been created in collaboration with artist Koji Iyama, the creator of Washi tape, and is inspired by Japanese wrapping culture. In Japan, gift-giving is a symbol of affection, and the wrapping itself is part of the present; an art form symbolising devotion.
There are five motifs present on the packaging. The stripes on the packaging are inspired by "Mizuhiki", a decorative knot that is used on gifts. The hearts embody the love of gifting. The "Moire" motif is a series of patterns inspired by traditional Japanese design and has been interwoven with festive snowflakes. Finally, the dots represent the beauty of simplicity—they are a classic festive staple that crop up all year round.
Chanel
Nº5 Holiday Collection 2021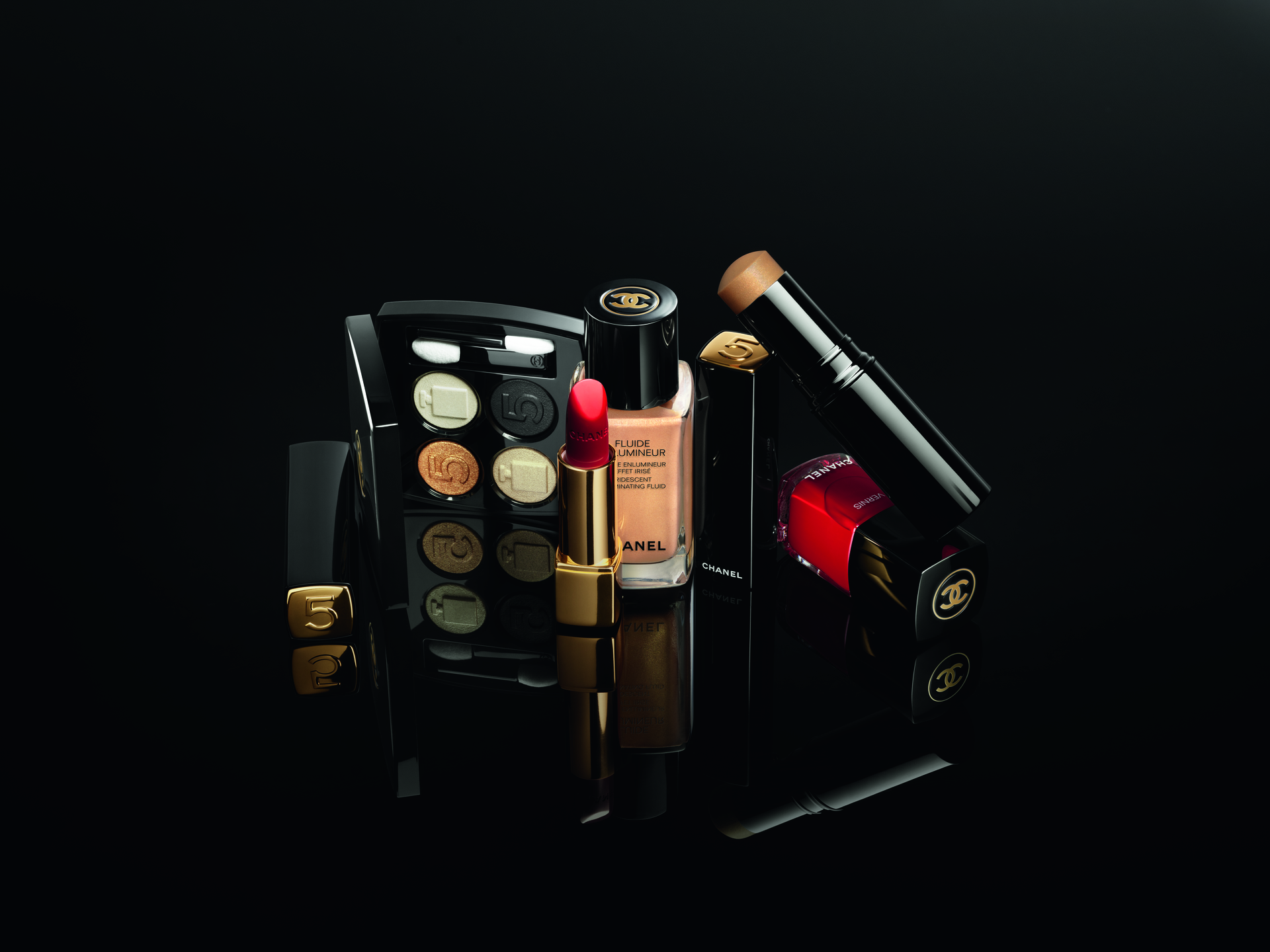 The beauty house's end-of-year collection is a celebration of their cult-classic Nº5 fragrance. Within this collection, you'll find the new Holiday Makeup Collection inspired by the fragrance, limited-edition revamps of the Nº5 EDP (RM677) and Nº5 L'Eau (RM677), and a limited-edition version of the brand's Nº5 Grand Extrait Baccarat 2021ml (RM126,000)—the largest fragrance produced by the house to date, with only 55 units available.
The new Holiday Makeup collection is filled with shades inspired by the bottle of the Nº5 fragrance, and contains a limited-edition Nº5 Les 4 Ombres palette, two shades of Ombre Première Laque Glitter, a Le Volume Révolution, five new shades of Rouge Allure, a new shade of Fluide Enlumineur, a golden beige Baume Essentiel, and two shades of Les Vernis.
Available at all Chanel Fragrance and Beauty boutiques and counters and online here.
Clé de Peau Beauté
Garden of Splendor Collection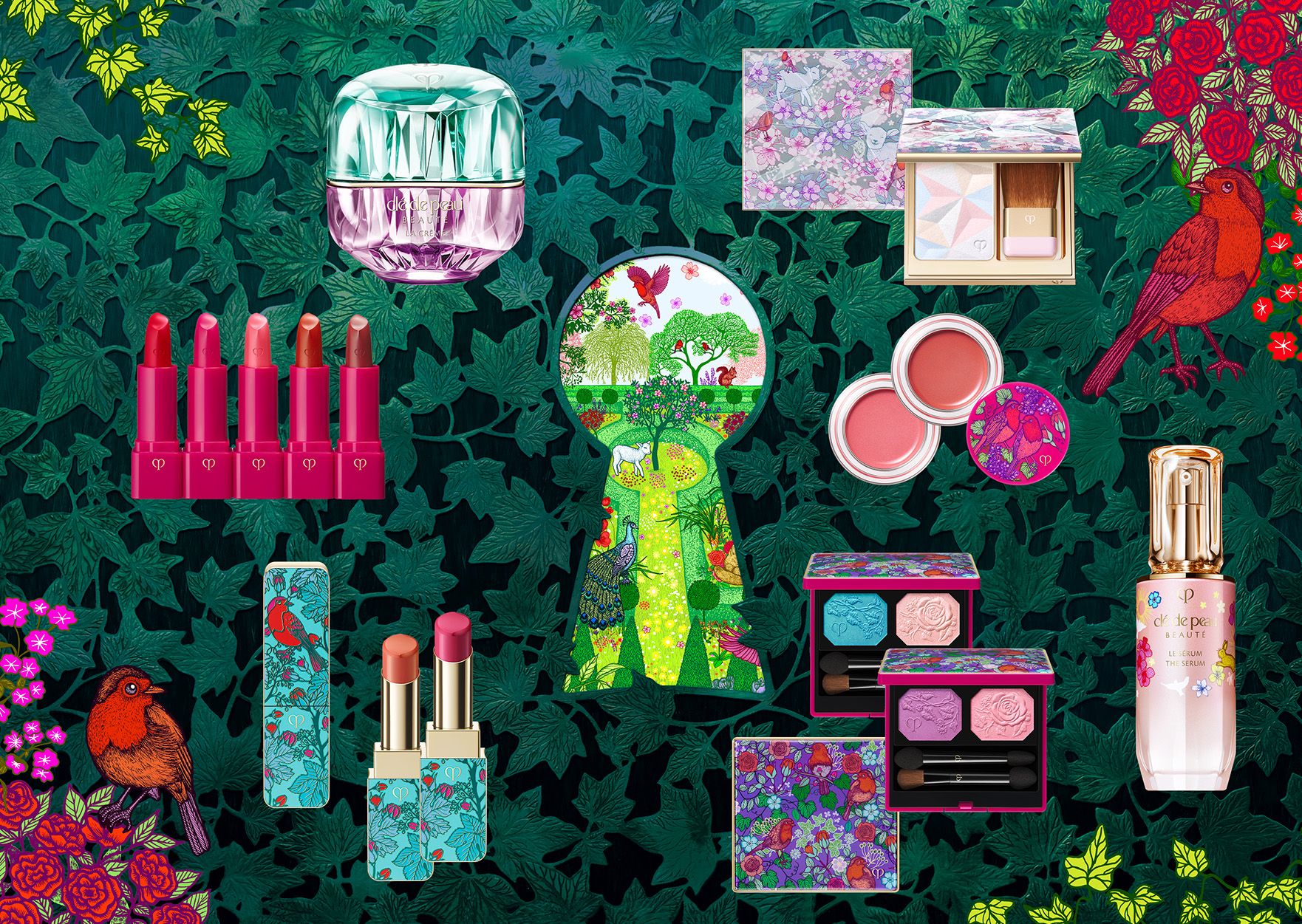 Clé de Peau's holiday offering, Garden of Splendor, is a stunning collection inspired by the ethereal natural world. The collection features beautiful textures and vivid colours, complete with intricate packaging design by French artist Michael Calloux which is bound to stun on any vanity.
The collection includes limited shades of the brand's cult-classic favourites, including the Eye Color Duo, Lipstick Shine, Cream Blush, and Luminizing Face Enhancer. Better yet, three products—La Crème, The Serum and the Lipstick Mini Set—have also been given a special revamp for the occasion.
Available at Clé de Peau Beauté counters and on their E-boutique here.
Diptyque
Curiosity is a Treasure collection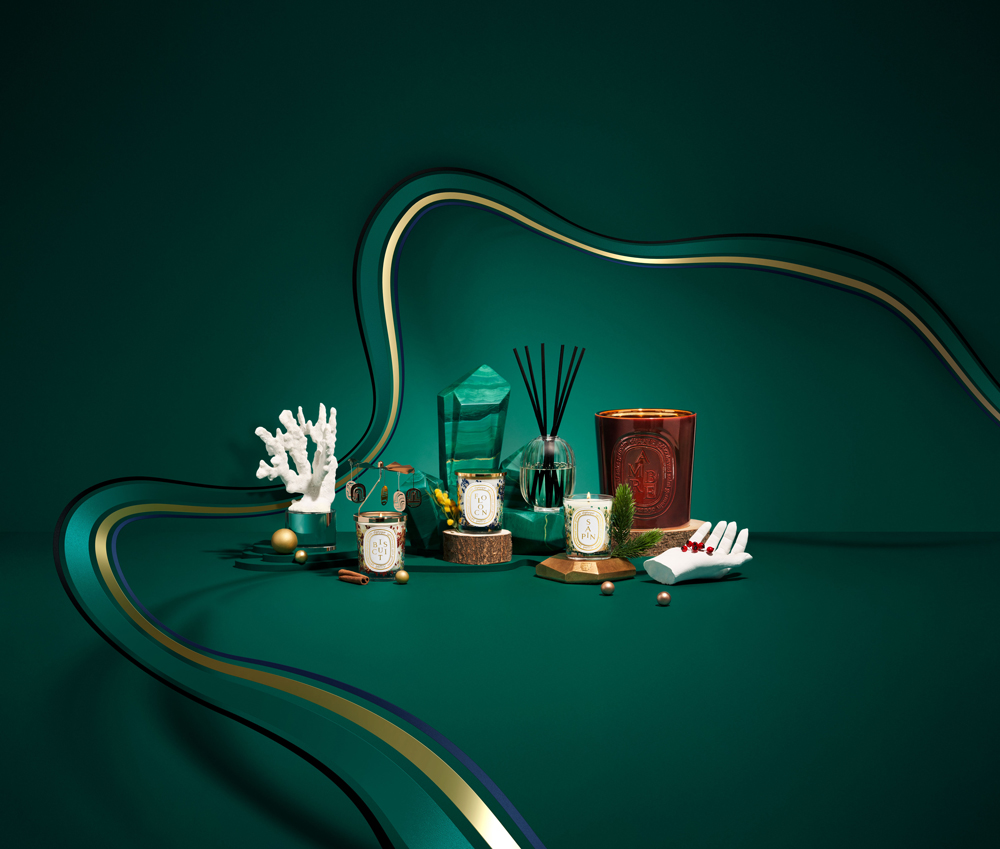 Inspired by all the charms a healthy dose of curiosity brings, Diptyque's fifth and final collection of 2021 is filled with perfect, thoughtful gifts. The collection contains a home fragrance diffuser, scented candles, an advent calendar, and a limited-edition candle lantern.
The flagship of the collection is the home fragrance diffuser, which features an ornate container and comes in three emblematic scents: Baies, Roses, or Tubéreuse. The new scented candles include Flocon (an olfactory transcription of snowfall, featuring light white musk and mimosa), Biscuit (a spicy candle inspired by festive desserts and patchouli), and Sapin (a woody candle inspired by mountain pines and open fires).
Available at Diptyque Pavilion or here online.
Shu Uemura
Shu Uemura x Hello Kitty Collection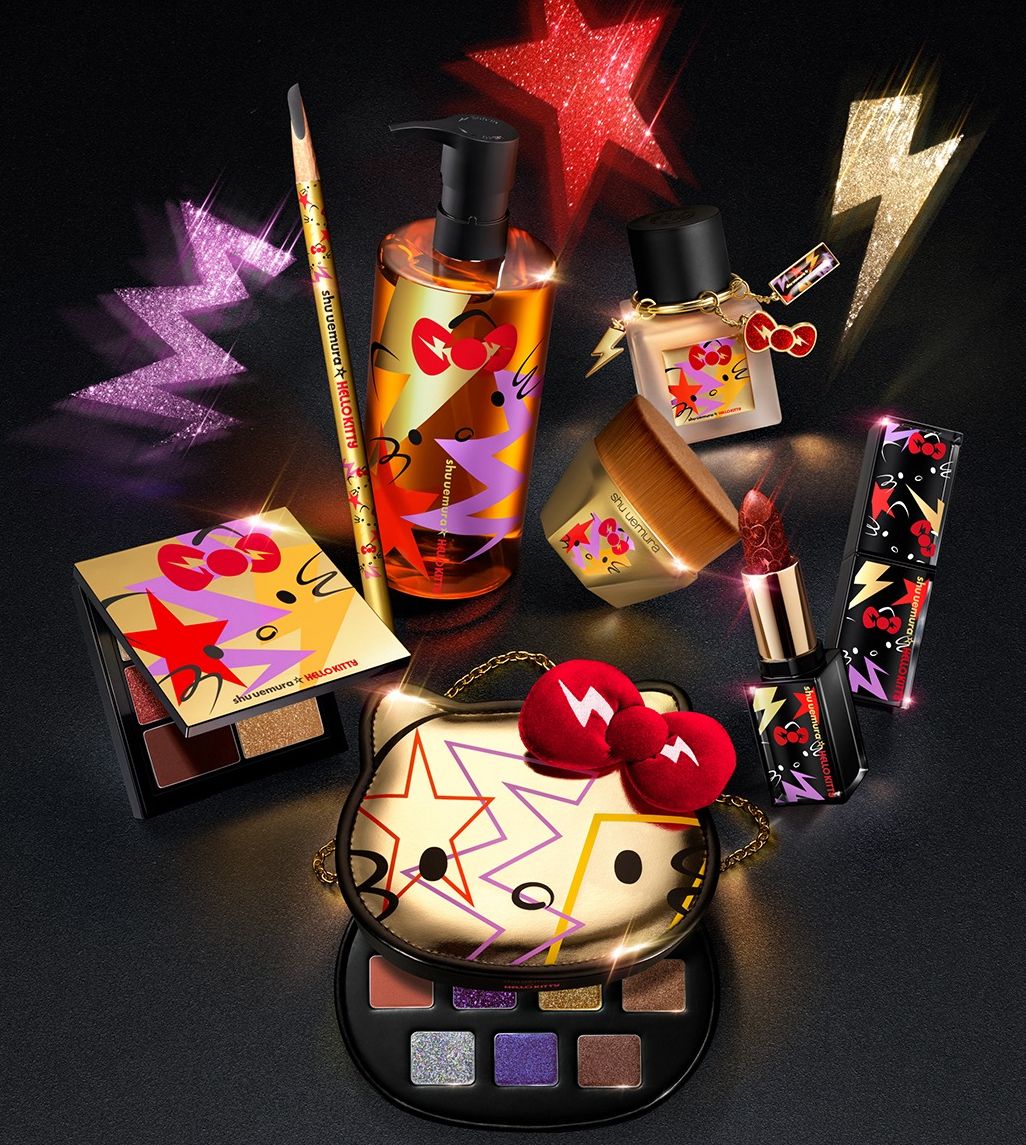 By far the most playful collection to come out of the upcoming holiday season, the Shu Uemura X Hello Kitty Birthday Party collection marries the edge of the brand with the cutesy kawaii image of the icon.
In this collection, you'll find glitzy gold eyeshadow palettes filled with multi-dimensional glitters, stunning disco-inspired lipsticks, and limited-edition versions of Shu Uemura's classic offerrings.
Jo Malone 
Adventure Among The Stars Holiday Collection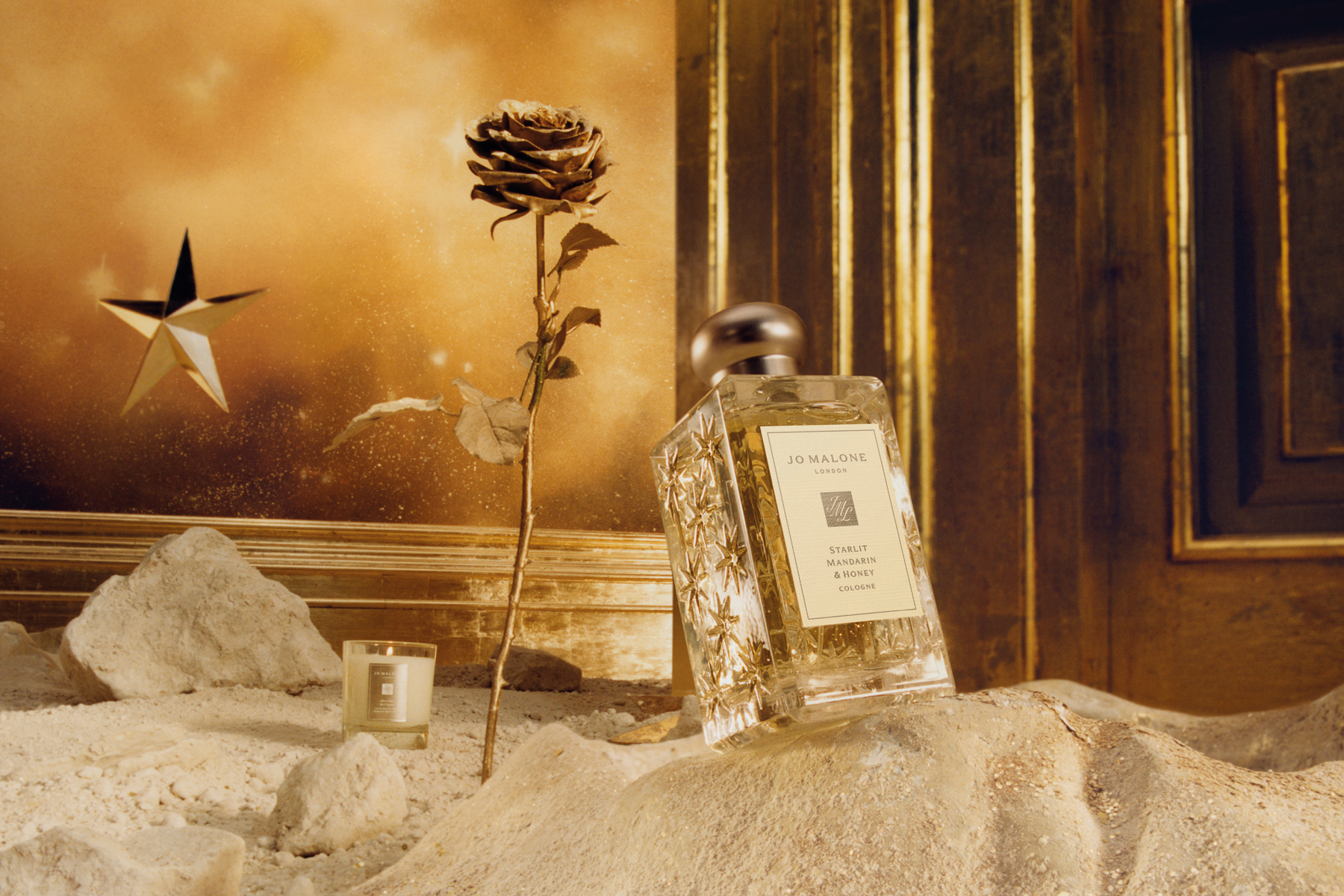 The fragrance house's holiday collection is inspired by all things cosmic; an olfactory adventure through the stars. Made to please any and all recipients, the collection features a range of giftable items from curated sets to stocking stuffers.
The collection features scents like Starlit Mandarin and Honey, Orange Bitters, White Moss and Snowdrop, Pine and Eucalyptus, Frosted Cherry and Clove, Rose and Magnolia, Cypress and Grapevine, and Wood Sage and Sea Salt.
Available in Jo Malone boutiques and find more details here.
Laura Mercier
Grand Ball Holiday Collection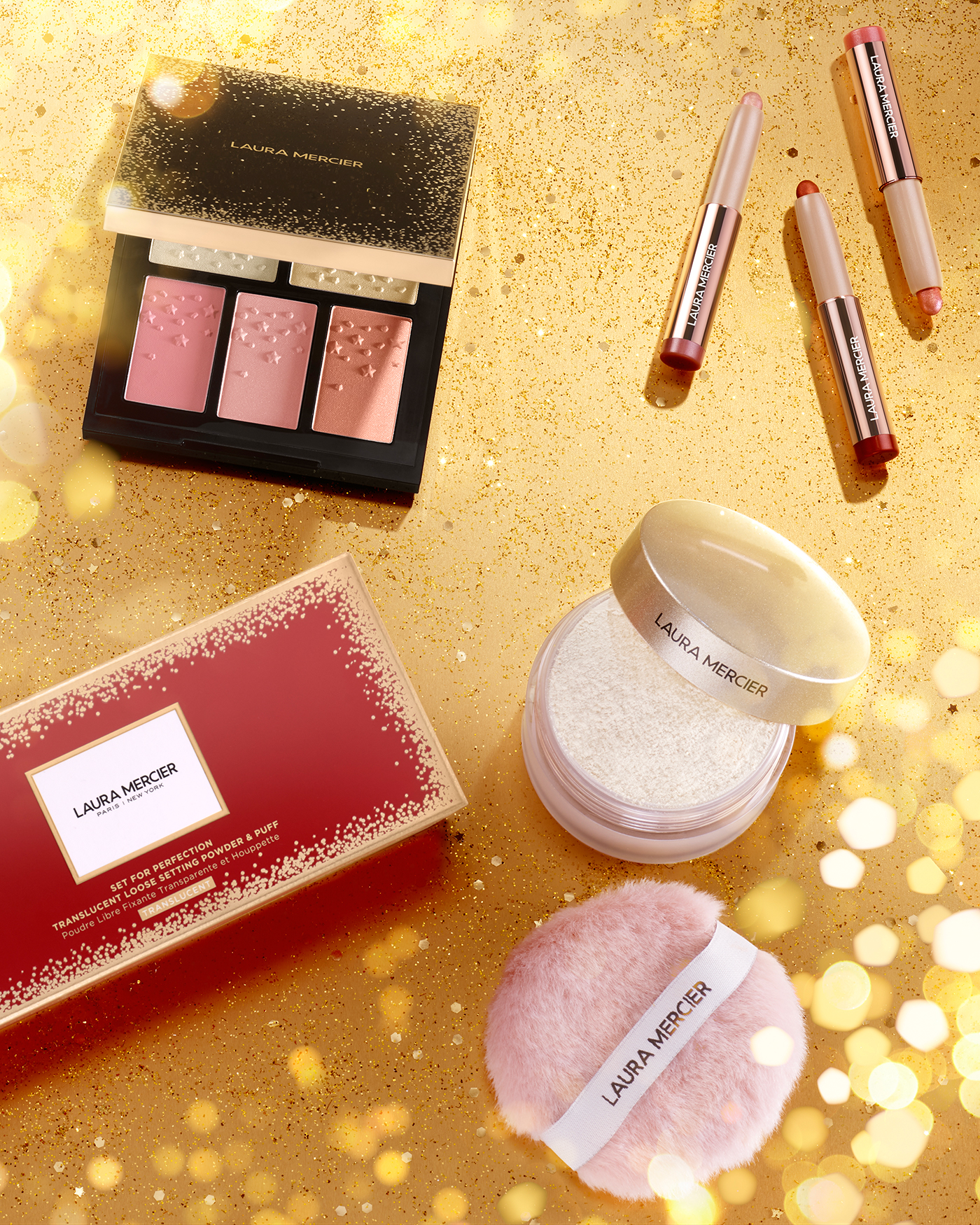 Inspired by Paris' Le Grand Palais, this glitzy holiday collection is full of luxurious shades and opulent finishes—everything you need to complete your holiday party makeup look. Better yet, it's perfect for gifting, having been packed into curated gift sets for every occasion.
Christian Dior
La Collection Privée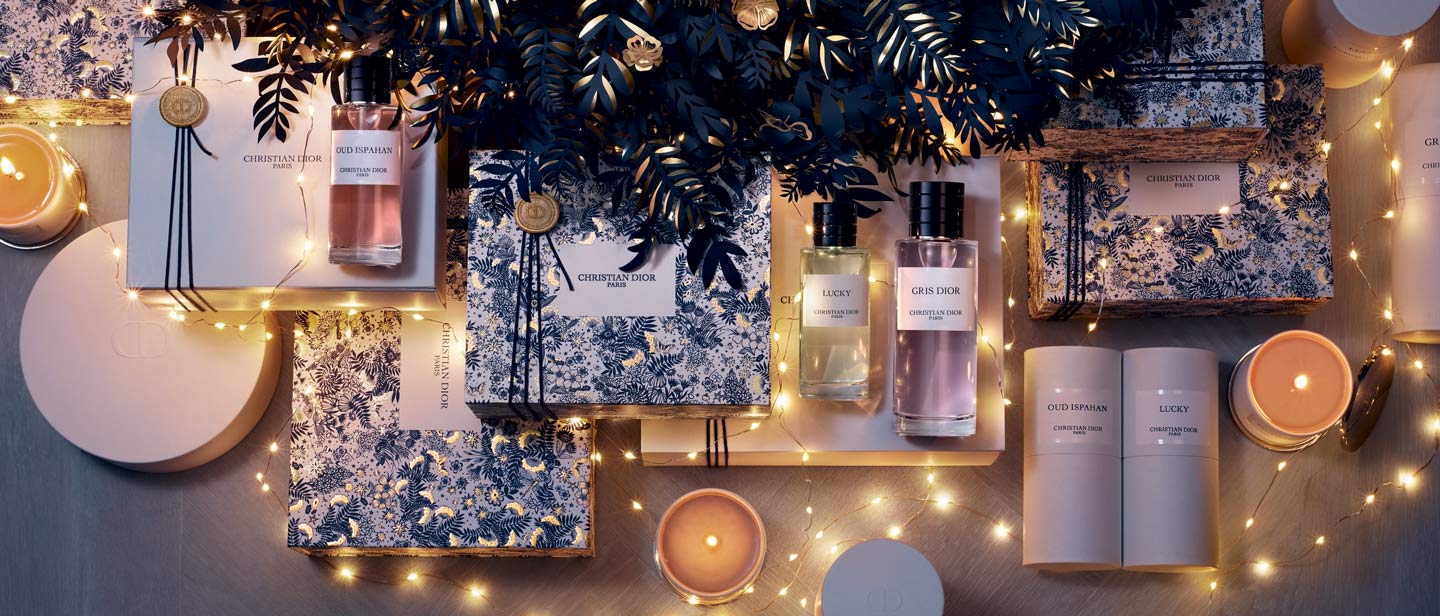 The holiday season calls for cheer and ornate decoration—that's what La Collection Privée is designed to bring you. For the jolly occasion, Christian Dior's collection of perfumes, soaps, candles, and olfactory delights are set to get a major makeover.
Designed by artist Alice Shirley, the limited-edition collection is covered in finely illustrated flora and fauna motifs and painted in rich tones of blue, white and gold. In the collection, you'll find the scent of the emblematic Gris Dior reworked into new products, including body care essentials such as liquid soap, solid soap, and body cream.
Aesop
Anatomy of Generosity Gift Kits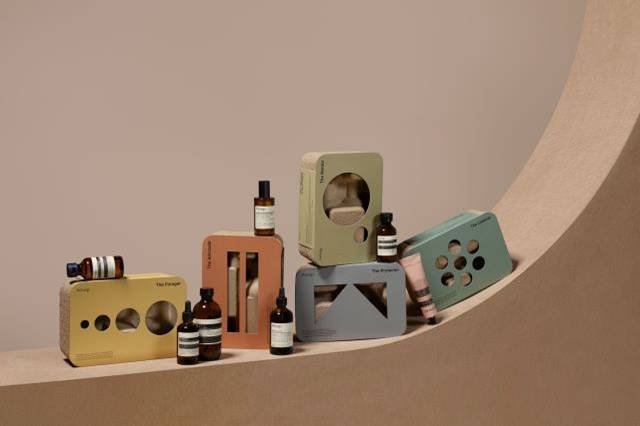 The Australian brand is back with another range of holiday gift kits, each of which has been tied to one of five registered charity groups. The concept behind each kit is to honour and encourage everyday acts of kindness—a goal that Aesop has kicked off with an AUD$500,000 donation (approx. RM1,523,576), with AUD100,000 (approx. RM309,073) going to each charity.
There are five kits available, including The Advocate (cleansers and hydrators for the hands and body in support of Voice of Witness), The Listener (a trio of skin and neck care essentials in support of Pan Intercultural Arts), The Mentor (an antioxidant-rich cleansing, toning, and hydrating triptych in support of Create UK), The Forager (a citrus-infused body care duo in support of Photographers Without Borders), and The Protector (a trio of home and office fragrances in support of the Karrkad Kanjdji Trust).
Available in-store at Aesop nationwide.
Cirè Trudon
A King Christmas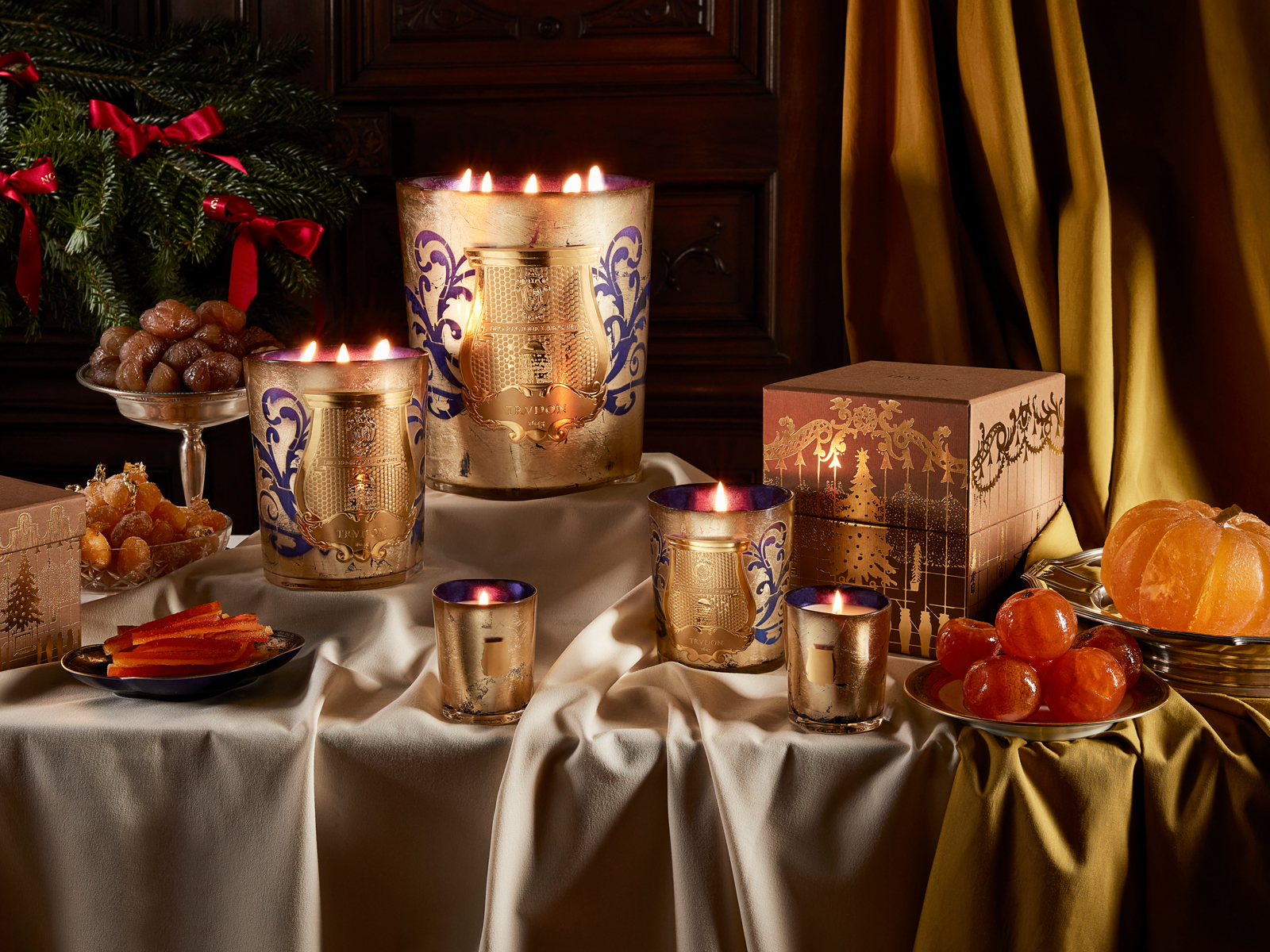 Trudon's holiday collection centres around the pillars of the Christmas olfactory experience: hot chocolate, burning wood, leather, and fresh pine, all of which are topped with a heavy helping of spice. There are five candles on offer in this collection—Bayonne, Gloria, Fir, Gabriel, and Ernesto—and they are perfect for setting the mood this holiday season.
Each candle is ornately decorated in rich tones of red, blue, green and gold, making them double as a functional decoration for your mantlepiece. Plus, if you'd like to give the gift of holiday spirit to your loved one, there is a seasonal exclusive gift set on offer too, featuring the Fir and Gloria candles.
For more gift guides, click here.
| | |
| --- | --- |
| SHARE THE STORY | |
| Explore More | |