Looking for a new signature scent? We've rounded up the best of this month's new fragrance releases, and given them each our honest review to help you make a decision. From Calvin Klein's gorgeous, watery floral to Diptyque's sweet, woody take on history, here are the best fragrance releases for your consideration.
Diptyque
Orphéon Eau de Parfum, RM699
"In celebration of the fragrance house's 60th birthday, the Maison has launched their latest eau de parfum, Orphéon. One thing that drew me to this fragrance, in particular, was the rich inspiration behind it. Named after the now-defunct Parisian bar located just a few steps away from the Maison's first boutique on 34 Boulevard Saint Germain, the scent somehow manages to capture the magic of a night out.
"The fragrance is comprised of woody base notes of cedar, patchouli, and vetiver to represent the furniture within the space itself, rich tobacco reminiscent of the smoky cigarette fog that filled the bar, middle notes of sweet jasmine and musk that stir up the image of men and women dancing in a crowded night club, and sharp top notes of Juniper berries that evoke that familiar scent of gin and tonic.
"All in all, though it comes on a little strong at first spritz, this fresh, floral, and woody scent has an absolutely gorgeous dry-down that lasts all-day, making it the perfect sensual, gender-free scent in my eyes." — Redzhanna Jazmin, Beauty Writer
Chanel
Le Lion de Chanel, RM830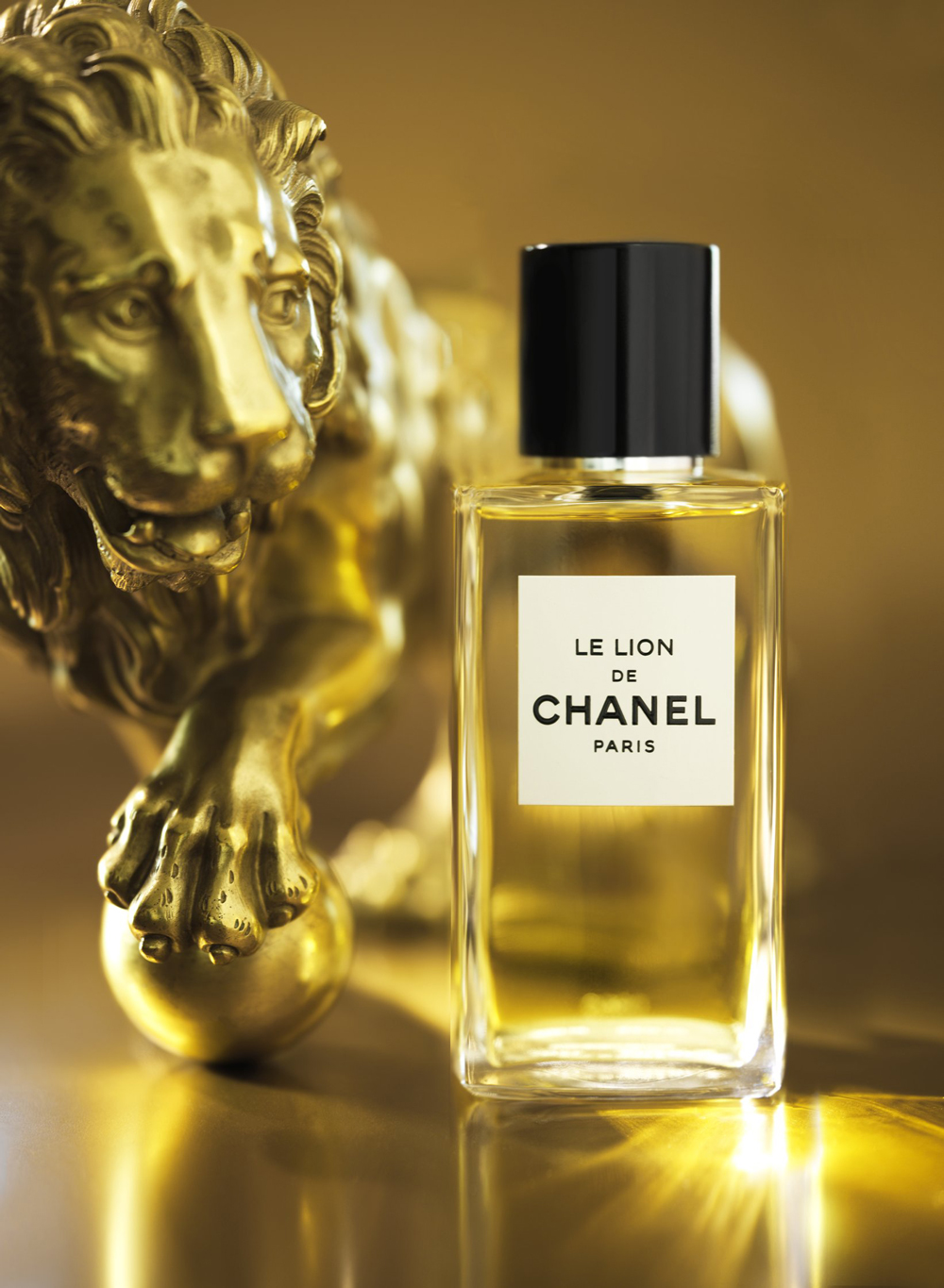 "Did you know that Gabrielle Chanel considered the lion to be her spirit animal? It wasn't just because it was linked to her birth date, but she found its symbol for bravery and renewal to be a source of inspiration and strength. How do you bottle that into a fragrance? You take powerful ambery notes of labdanum and patchouli, then soften it with vanilla and bergamot. The result is a warm, majestic and elegant fragrance. The first whiff does come off as powdery yet citrusy, but it warms up on you. Personally, I see it as an evening fragrance where the night teases plenty of possibilities, and you are the sophisticated star at the centre of it all."— Rachel Au, Editor
Hermès
H24, RM585 "Men's fragrances can generally be overpowering. They're unmistakably punchy with a whole lot of musk. Hermès perfumer Christine Nagel knew, contrary to that, there are infinite variations in the men's universe. She took it upon herself to create a new signature Hermès fragrance to prove it. "I had to open up other, less predictable paths, to move away from the conventional woodiness of men's scents," she says.
"It features an aromatic bouquet of botanical—not floral, but botanical—notes, a blend of clary sage, narcissus absolute and rosewood essence. Opening with the image of fresh green leaves with a hint of citrus notes, it then settles down to more metallic nuances. Most men's fragrances are too strong for my liking, but the new H24 could almost be gender-fluid. And if not, it's one I would love for my husband to wear." — Rachel Au, Editor
Calvin Klein
Eternity Eau Fresh for Her, RM398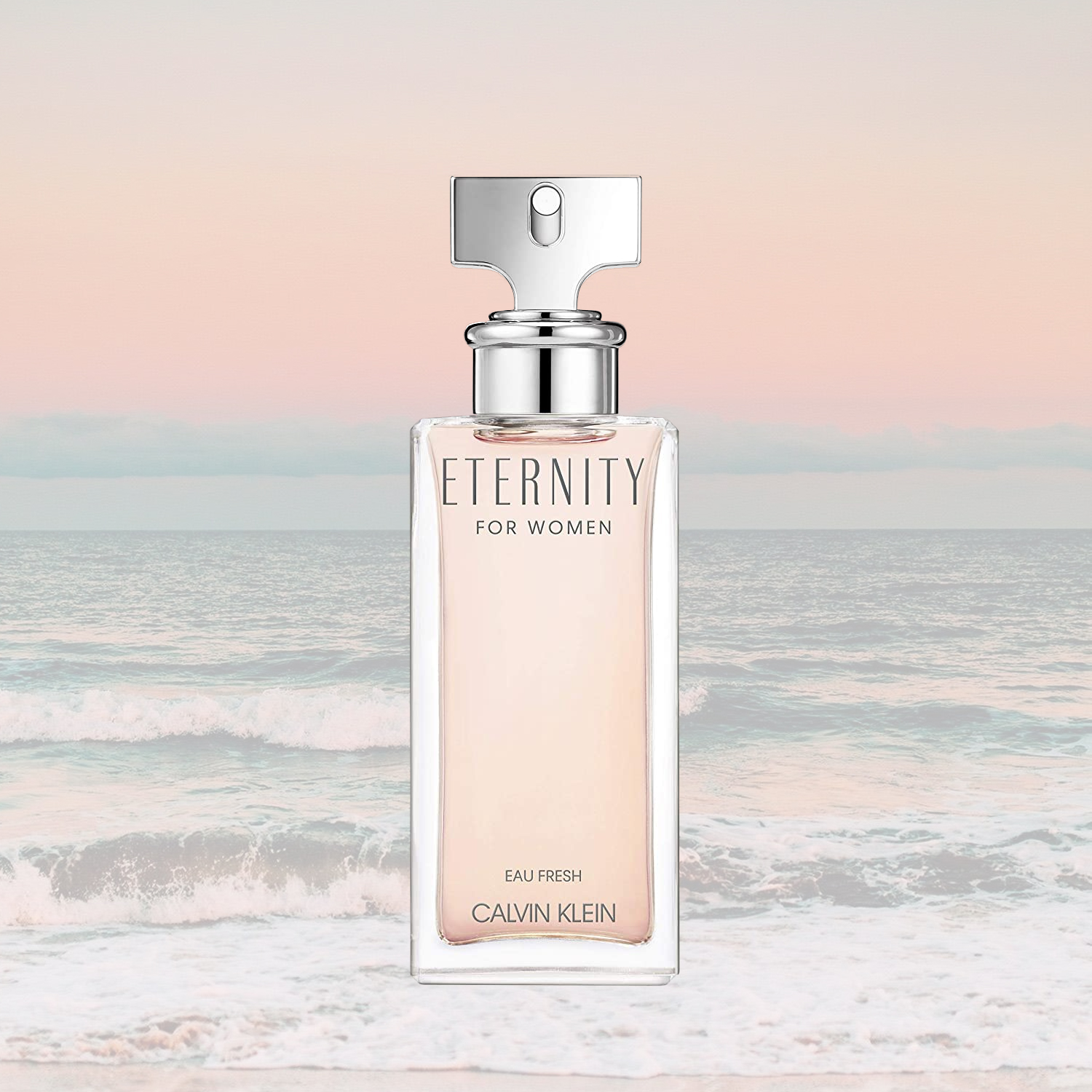 "Truth be told, this isn't the kind of fragrance I typically gravitate towards. I generally prefer more masculine fruity scents that have slightly richer bodies, so I was surprised by how much I liked this watery fruit and floral fragrance.
"Featuring top notes of refreshing pear, blackcurrant, and bergamot, mid notes of peony, rose absolute, and jasmine absolute, and dry notes of patchouli, musk and amber, the newest Eternity fragrance from Calvin Klein is a real mood-lifter. I love that the feminine sweetness of the scent still has a bit of a sharpness to it. Overall, like the campaign claims, it transports the wearer (read: me) directly to a tranquil garden… only this particular garden happens to be in super close proximity with the ocean.
"Plus, I am a big fan of the bottle's design—it's chic, sleek, and it will make the perfect addition to my vanity." — Redzhanna Jazmin, Beauty Writer
Eternity is available at major departmental stores and online here
FlowerByKenzo
Poppy Bouquet, RM556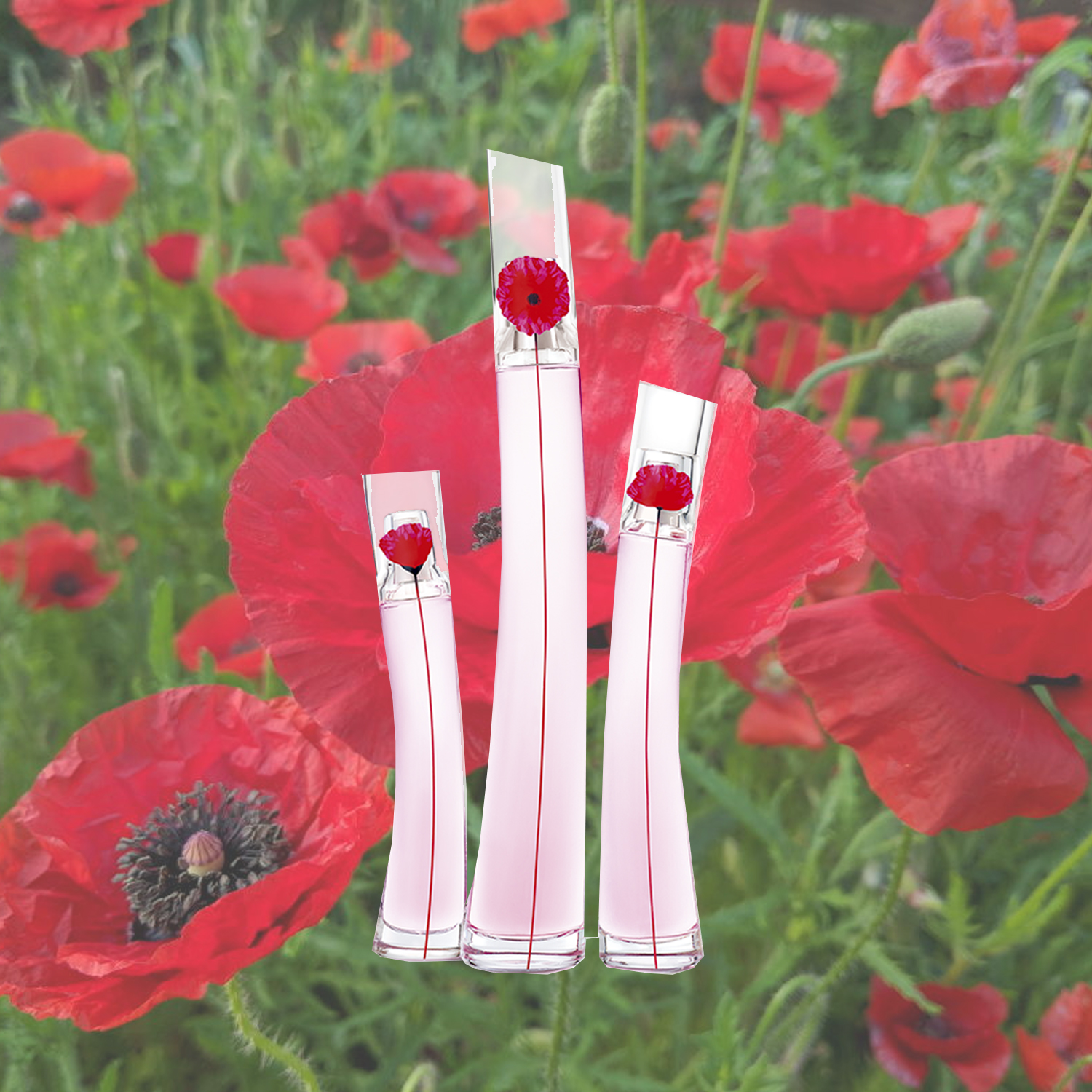 "Intoxicating poppy takes centre-stage in this joyful floral fragrance, complemented by fresh notes of Bulgarian Rose, Nashi Pear, and almond wood to round it off. It's sweet and floral, but not overpowering, which is a huge plus for my sensitive nose.
"Personally, I love the light, delicate dry down of this fragrance—it makes for a great everyday scent and I love how the bouquet of floral notes meld together. Further, the asymmetric, slim bottle is so gorgeous and sleek, yet totally space-efficient."— Redzhanna Jazmin, Beauty Writer
FlowerByKenzo's Poppy Bouquet is now available at Isetan, Sogo, Parkson and Aeon.
Chloé
Atelier Des Fleurs Magnolia Alba, RM428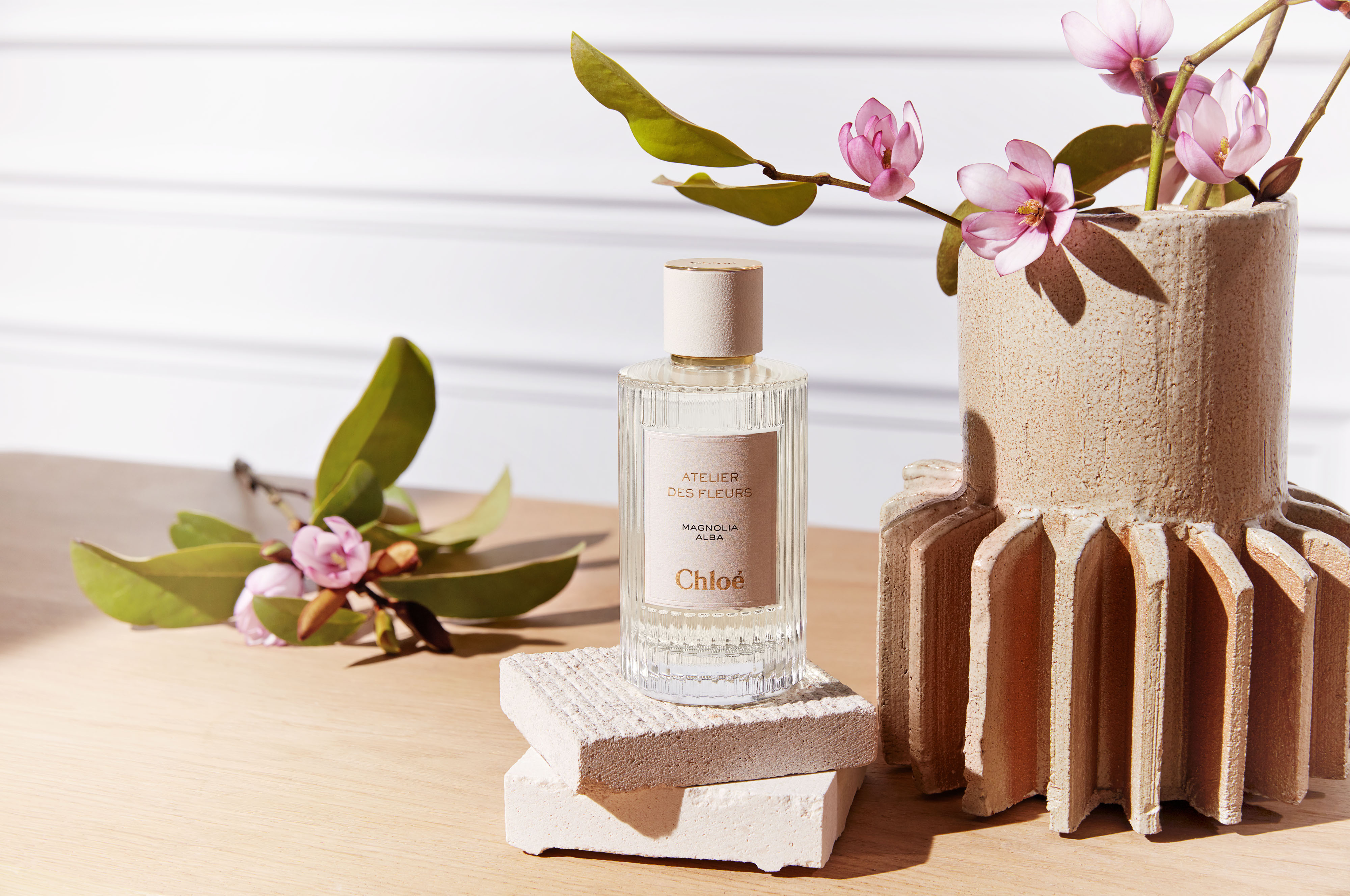 "Chloé Atelier des Fleurs is a collection of twelve fragrances expressing floral, aromatic or woody notes. This range, designed to be layered together in pairs or in threes, is currently exclusive to Chloé's store in Isetan KLCC.
"If I had to pick just one as my favourite, it'd be the Magnolia Alba. To create this fragrance, perfumer Louise Turner transcribed the smooth, plump and slightly lemony notes of magnolia blossoms at their peak in spring. On me, it's fresh with a delicate sweetness that isn't 'cloying' on a hot day—classic and understated, like the bottle it comes in.
"My favourite way to wear it is around the décolletage, with Chloé Atelier Des Fleurs Cedrus on my neck and Atelier Des Fleurs Neroli on the wrists. " — Adelina Tan, Deputy Editor
Chloé Atelier des Fleurs is now available at Isetan KLCC.
Find more tried-and-tested reviews here.
| | |
| --- | --- |
| SHARE THE STORY | |
| Explore More | |