No better way to hit the refresh with this body and wellness treatments
Not travelling anywhere this long weekend? If your plans to stay at home are more sloth-like than #selfcare, put that couch potato/Netflix life on hold and opt for one of these beauty treatments to rejuvenate your mental and physical well-being before the next week comes around.
Onsen Treatment, Deep Scrub and Massage @ Urban Retreat Onsen Spa, 163 Mont Kiara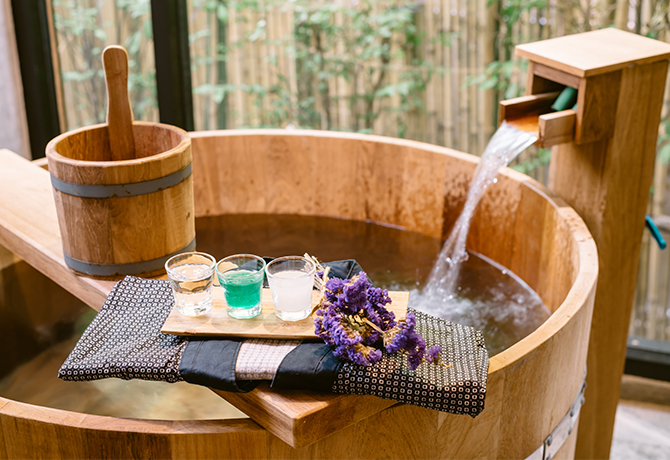 "Stepping into Urban Retreat's new Onsen Spa was akin to walking into a small zen sanctuary miles away from Mont Kiara. The first of its kind in Malaysia, the space offers a private onsen experience in individual temperature-controlled stalls—replete with a sizable wooden tub, shower facilities, a little stool and the works. It also has spa and massage treatments if you're keen on a full-body pampering treat."
"The spa's facilities were well-stocked to say the least—from micellar water to a hydrogel eye mask, you don't need to bring anything (but yourself) before walking in. Before heading into my stall, I got to pick the bath salts and water temperature of my liking—so I chose Kirei Zen for the former (for baby-soft skin) and a balmy 40°C for the latter. The stall was clean and warm, with water readily prepared in the sizable wooden tub."
"The recommended steps were: shower, 10 minutes of tub time, repeat. I admit that I may have skipped the shower (after the first one) as tub time felt way too comfortable for me to step out for a quick rinse. The water was delicately scented with the Kirei Zen salts and I was told that it has hydrating properties for both skin and hair."
"35 minutes later it was time for my deep scrub and massage treatment. After a brief five-minute wait at the VIP lounge (and a sip of cold pandan water), I was ushered into the treatment room to start on my scrub session. My therapist exfoliated my skin thoroughly with the spa's in-house rice-based scrubs—gotta say that I really love how lightweight and gentle it is on the skin; it didn't feel abrasive at all!"
"An hour later, I rinsed down in the en suite shower, and then it was time for my personalised massage. My masseuse kneaded through the knots on my back and shoulder (no thanks to a killer workout the day before) and I was pleasantly lulled in between consciousness and dreamland. Another hour flew by and before I know it, my mid-day Onsen Spa experience was complete."
"TLDR: This oasis of calm is perfect if you're looking for private tub time (serious bathers club peeps, we're looking at you), not to mention, an indulgent and therapeutic way to unwind after a stressful week." – Loh Wei Yeen, Beauty Editor
Rotan Manau Herbal Tungku Massage @ The Spa, Four Seasons Kuala Lumpur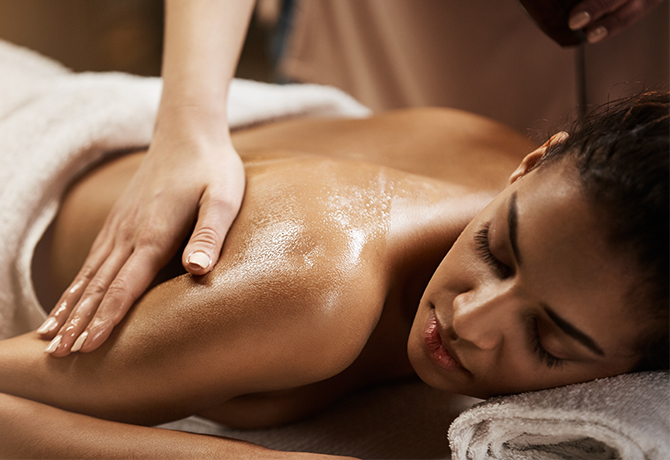 "Blame it on my childhood but the sheer mention of "rotan" certainly does not equate to a rejuvenating time. That apprehension quickly disappeared the minute my therapist started using the rattan tool to roll on my muscles (what muscles?) after applying the Kuem Royal Heritage Oil with its healing properties."
"The oil is a potent mixture of lemongrass and hand-picked ginger from Pahang. Why "royal"? You'll be happy to know this treatment was exclusively made for Malaysian royalties only. The incorporation of rotan apparently helps to release muscle tightness at just the right spots."
"After massaging my back with the rotan, the therapist continued with a hand massage before "sealing" the deal with a special heat compress that comprised of ginger, turmeric leaves and dried herbs. This tool is also able to release muscle tension and increase blood circulation. Once she finished with my back, it was time for the front but to my relief, no rotan was used here (or the head of it)."
"With that, 60 minutes of pure bliss was over and I could feel a serene lightness that had engulfed both my mind and body. Now, that's a massage." — Rachel Au, Editor
Tropical Mangolicious Manicure & Pedicure @ The Nail Parlour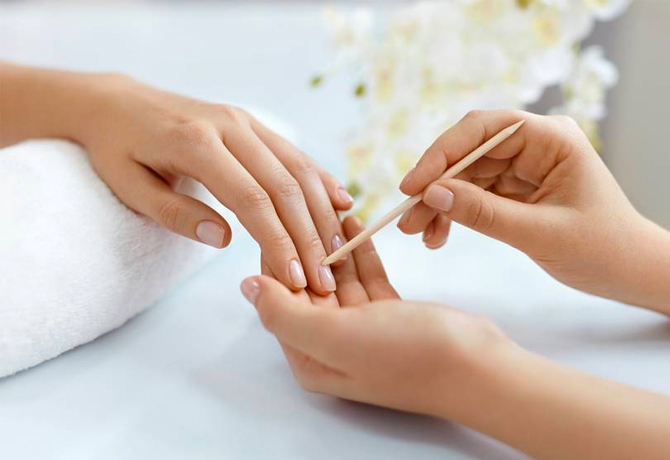 "Feel absolutely pampered with The Nail Parlour's latest manicure and pedicure service that takes pride in using completely natural ingredients—a first in Malaysia. Previously, the key ingredient was roses but this time, they're taking a more tropical route with mangoes!"
"After soaking my hand and feet to soothe tired joints and muscles, my nail therapist gave my nails a good trim, cleaning and filing. Then comes the exfoliating scrub infused with mango extracts, rich in aloe vera and comfrey before topping it up with real honey. While the scent of mangoes isn't particularly strong, it does smell pretty sweet and best of all, it does the work in removing dry skin and leaving skin super soft."
"Be warned though; the scrub might be a little rough for some as it did leave my skin slightly inflamed (I have very sensitive skin). Fret not as all is restored (above and beyond) with a restorative foot masque containing honey and mango extracts—wrapped up with heated mittens and booties."
"To top it off, the final step involves a quick massage with rich lotion enriched with mango extract and shea butter. Did I mention you can also get your nails polished after? It's the perfect go-to treatment before/after a holiday!" — Rachel Au, Editor
Gold Rejuvenating Facial @ SoSpa, Sofitel Kuala Lumpur Damansara
"The facial couldn't have come at a better time—with hormonal breakouts on my chin, and dull, tired skin from all the late nights, I was in desperate need of a pick-me-up."
"My therapist started out with a brief décolletage massage that helped with complete relaxation before my facial started. So Spa uses French spa brand Thémaé's skincare range, and for someone who's very particular with scents, I like that the products didn't smell overwhelming."
"After cleansing my face with wooden cleansing brushes (this felt seriously therapeutic on my skin), she proceeded to apply the toner and soothing eye cream. I'm not usually one who will fall asleep during these treatments, but it was so relaxing that I drifted off for a bit."
"After applying a plumping serum, the therapist proceeded to use a derma-roller on my face. While I initially felt some discomfort, I mentally repeated the mantra "beauty is pain" and remembered that the benefits of these micro-needles outweighed the minor discomfort I felt (it is able to boost the skin's absorption rate to almost 90%!)"
"The highlight of the facial was definitely the gold mask, which was applied after the moisturiser. It felt a lot like a rich face cream, and my skin did look noticeably more radiant and refreshed after. The facial ended with another round décolletage and shoulder massage, and I gotta say my skin had that 24k glow upon walking out of the spa." — Joan Kong, Fashion Editor