Can't resist the original Chanel Chance that was first launched back in 2002? Chances are you'll like the revamped fragrance line
17 years ago, Chanel created the one of its most memorable fragrances: Chance, a unique scent that brings a joyful countenance to mind with its signature jasmine note. This year, it's only fitting that the brand chose to reboot this line, and to say that we're pretty excited for revamp is almost an understatement.
If you're on the lookout for a new scent to revive your senses this month—January is basically the Monday of 2019, ugh—we got you. Add not one but four new iterations of the Chanel Chance olfactory range to your beauty shelf, stat. And if all that CNY packing, travelling and visiting is getting your nerves in a frenzy, there's nothing that a spritz (or two) of these fragrances can't do.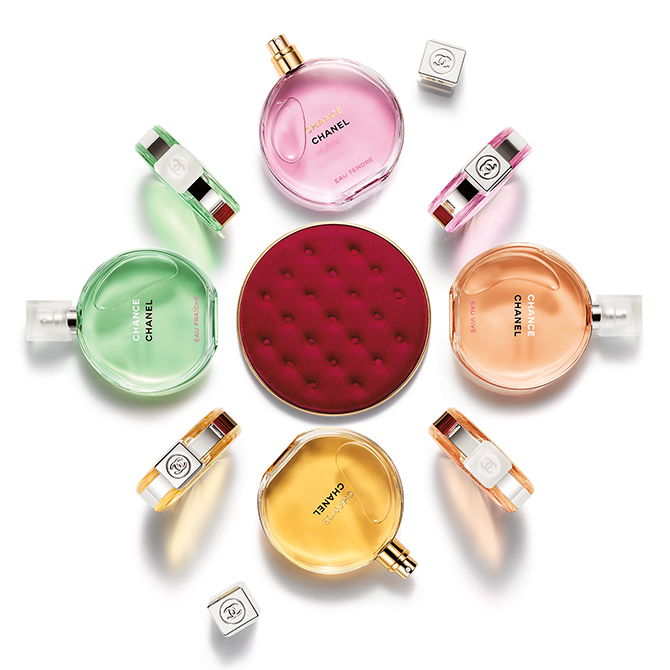 We all can't resist when we have a myriad of options to choose from, and Chanel Chance is giving us plenty to work with. Go with the original Chance fragrance if you like surprises—the fragrance now comes with a burst of pink pepper and citrus, balanced with a woody base of patchouli. We can't resist Chance Eau Fraîche for its sparkling composition—think zesty citron accents tampered with a jasmine heart, accented with vibrant woody notes. An olfactory stunner comes in the form of Chance Eau Tendre, what with the lovely creamy and musky notes balanced with fruity accords. Last but not least, the Chance Eau Vive is one to opt for if you can't resist a fresh, reviving scent. Notes of grapefruit and blood orange add a surprising bitterness cedar-iris notes and the heart of jasmine.
Available in EDP and EDT at all Chanel fragrance & beauty boutiques and counters