With the festivities around the corner, there are high chances that you'll be having a drink or two. In case you end up having a bender and going overboard, we've got you covered for all your (upcoming) hangover woes. Between the parched mouth, nausea and the headache that feels like an Irish Riverdancer is doing the step dance on your temples—hangovers are no fun, no matter how amazing of a night you had prior to it.
You're left groggy in the morning with fatigue and an irritable mood; and if you think a headache is the worst of it, you're in for a surprise. It is reported that excessive consumption of alcohol can lead to irritation of your stomach lining, leading to nausea and occasional diarrhoea.
Here are some of the steps you can take before and after a night of (ideally controlled) drinking.
1. Load up on carbs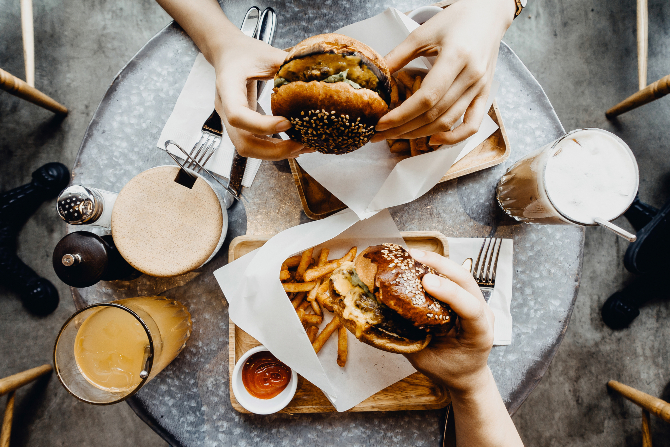 Alcohol is said to lower your blood sugar, which can cause the sensation of dizziness in some people during a hangover. Your brain and body needs carbohydrates for fuel, which is why having a sizeable breakfast in the morning after, should not be missed. Everyone from Kylie Minogue (who favours herself an egg sandwich) to Renee Zellweger (who indulges in a full-on English breakfast) swears by this method.
It is believed that carbohydrates are particularly effective for "soaking up" alcohol although there is no specific research that says that foods, such as greasy or fried breakfasts, are more effective than others. Essential enzymes such as thiamine (a.k.a vitamin B1 found in eggs, beef and oranges) are needed to metabolise alcohol. Be it a few wholegrain crackers or a post-inebriation meal of sausage and bacon, we recommend that you do whatever it takes to get those blood sugar levels back up to normal.
2. Help yourself to some coffee or tea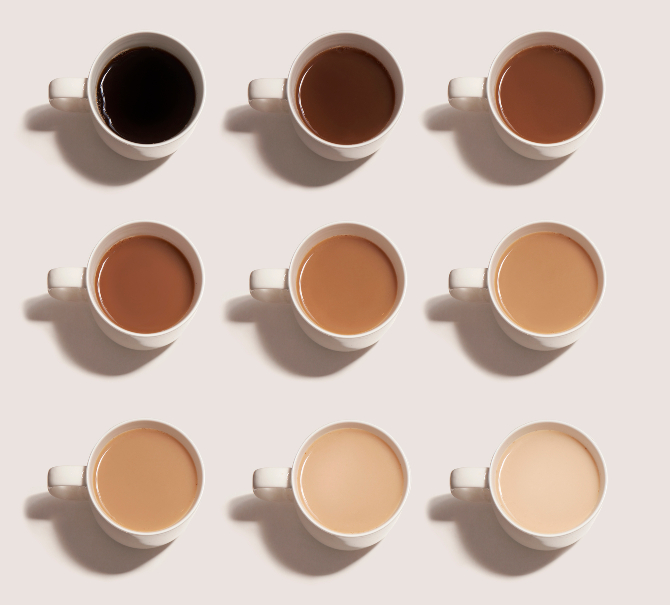 While certain types of tea, like black tea and green tea, contain some antioxidants that may reduce the adverse effects of alcohol consumption, caffeine does not alter a person's blood alcohol content. Hence, drinking copious amounts of coffee in the morning does not reduce the health risks relating to drinking alcohol. It does, however, help with the grogginess.
Keep in mind that drinks containing caffeine are diuretics, which may worsen the effects of dehydration in the body, which is why you need to…
3. Fill up on water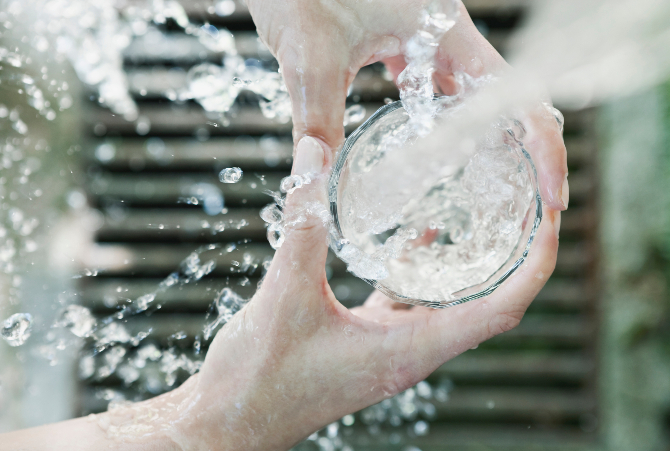 A big glass of water could be one of the easiest hangover solutions. Alcohol dehydrates you by increasing the amount of urine your kidneys makes, which then leads to symptoms such as a dry mouth and headache. Intermittent cups of water between drinks (or shots) is recommended to not only curb the effects of booze but to "dilute" the alcohol in your system. Having energy or sports drinks will replace the electrolytes in your body, including sodium and potassium that you may have lost from vomiting. Drink a glass of water before you sleep and keep a bottle by your nightstand. You'll thank us in the morning.
4. Go herbal with ginseng or ginger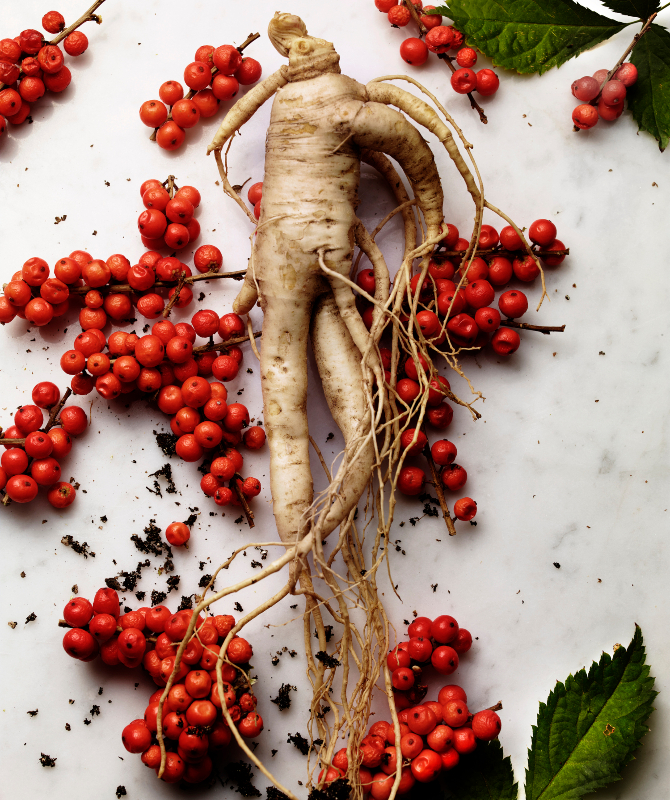 Herbalists have said that drinks made from red ginseng cuts down hangover symptoms. Siberian ginseng extract, an unrelated herb that goes by a similar name is also said to improve hangover symptoms like headache, dizziness, and stomach ache. Keep in mind that the Siberian ginseng isn't the same ginseng used in traditional Chinese medicine. If you're wary about ginseng, opt for ginger! One study found that combining ginger with brown sugar and tangerine extract improved several hangover symptoms, including nausea, vomiting and diarrhoea.
5. Don't try the 'Hair of the Dog'
This is a popular hangover remedy solidified by numerous references in movies and pop culture. The name is derived from an old folk's tale that says the way to treat a dog bite is to cover the wound with hair taken from the same dog that bit you. The idea is that taking another drink will relieve the effects of the last few you had. Julia Roberts is said to favour a glass of champagne and carrot juice the morning after while Cameron Diaz famously says she opts for beer and an Egg McMuffin.
Chances are, if you've had a bender the night before, the last thing you'd want to taste and smell is alcohol. Drinking again will just throw your body back into the same destructive cycle without giving it time to heal. We don't recommend this unless you're a celebrity with unlimited resource to champagne and McDonald's.
6. Go back to bed
Hopefully during this holiday season, you'll be lucky enough not to have to work the next day, so sleep in. When it comes to getting over a hangover, time and rest may be the best medicine. Even if you go to sleep for a few hours after a night of heavy drinking, it won't be restful. Once you've had a glass of water and popped a pain reliever, slip back under the covers and catch up on more restorative sleep. Sleep allows your liver time to break down the alcohol and cleanse your system from the booze. Sleep deprivation affects your immune system, so try to have more than a three-hour nap before going about your day; you'll wake up feeling sober.
7. Get moving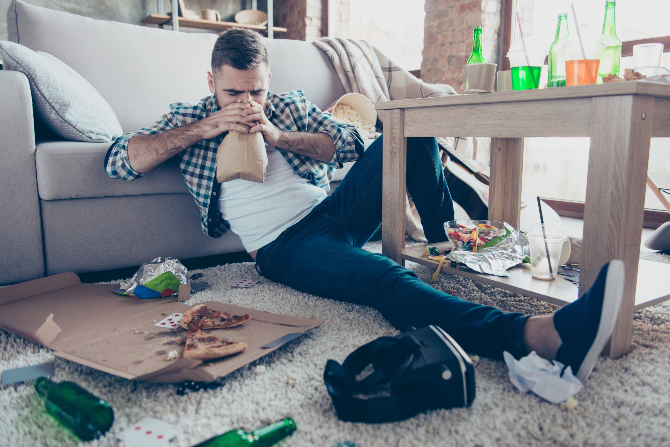 After you've had well-rested sleep, get out of bed and get moving. But if you've gone beyond midday in bed, it's time to consider getting up. A brisk 15-minute walk outdoors gets the lymphatic system moving and will aid detoxification further. It's also the perfect opportunity to get a meal (or a glass of champagne and juice if you're Julia Roberts). Fresh air and breaking a sweat will also do your body good.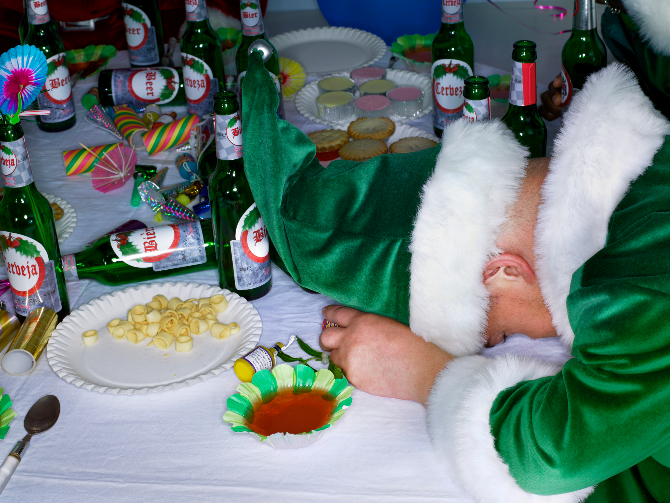 2020 has been hard, so we don't blame you for wanting to go all out especially when visiting family and there's a free flow of alcohol. Just remember to avoid mixing your spirits and stay hydrated while drinking. Another tip: drinking milk before a heavy session is said to lessen the effects of alcohol by "lining your stomach" and helps your digestive system cope with alcohol. Eating food before drinking can reduce the amount of time it takes for alcohol to enter the bloodstream, thus keeping the blood alcohol levels lower and reducing the effects of a hangover. Happy holidays!
| | |
| --- | --- |
| SHARE THE STORY | |
| Explore More | |