We all know the feeling. You step out of the shower, freshly exfoliated and perfectly prepped for moisturiser. Then, the same thing always happens—no matter how much you rub or pat in the body lotion from the bottom of your vanity drawer, it leaves a residue over your skin that is just a sticky, humid mess.
There's no way around it, either. After all, your elbows, knees, and ankles are absolutely begging for sustenance and, if you don't indulge them, they're going to crust up with a vengeance. Alas, you have two choices. The first option is to wait for the sticky feeling to subside before you get dressed. The second is to simply ignore the uncomfortable feeling of your clothes adhering to your body. This option is… undesirable.
Actually, it's the worst. But all is not lost! The good news is we've found body care products that don't leave your skin feeling smothered and sticky. Our favourite: The Sisley Black Rose Beautifying Emulsion. This emulsion is an ultra-hydrating and sophisticated formulation that sinks into your skin instantly—which means no sticky residue or icky reactions to be seen!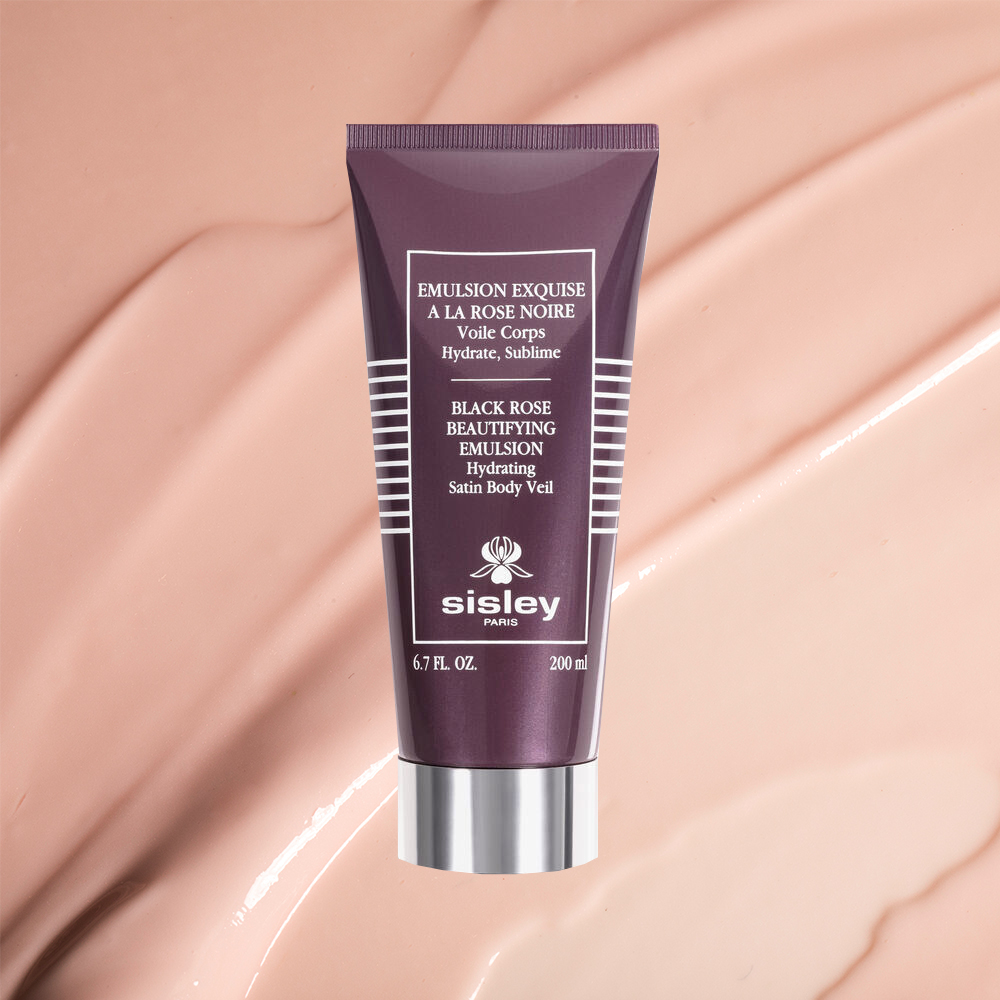 That's not all: In addition to its revolutionary texture, the Black Rose Beautifying Emulsion also leaves a nourishing veil on the skin that isn't a greasy, cumbersome residue. Rather, it's virtually weightless, delivering long-lasting benefits without any discomfort, allowing you to get dressed as soon as you're done moisturising.
As you can probably guess from the name, black rose is at the heart of this formulation. Grown in the South of France and picked at first bloom, the brand combines the aqueous and oily extracts from the flower to create their star botanicals—the oily black rose extract and the aqueous black rose extract. Packed with incredible benefits, these two extracts work together to soften and smooth the skin.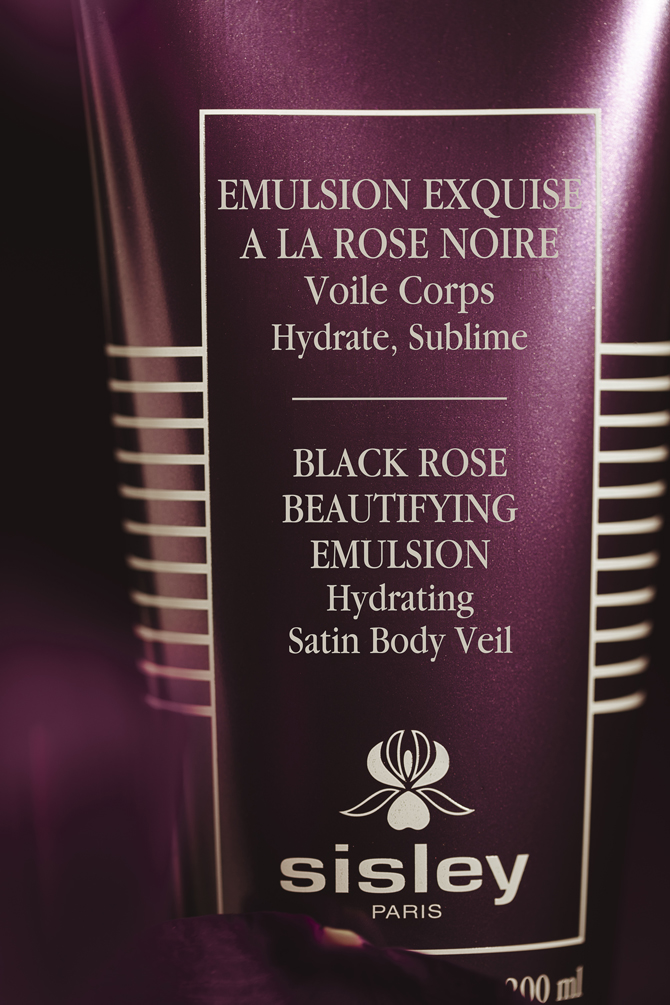 In addition, the emulsion is intensely hydrating, thanks to the biosaccharides and Padina pavonica (algae) extract in the formula. White ginger extract is another staple ingredient in the emulsion, added to target wrinkles by improving the suppleness and elasticity of the skin. Natural tocopherols then provide a brightening antioxidant boost that fights free radicals for a more radiant complexion. Further, camelina oil has been added to the blend to preserve the lipid balance of the skin, which has an overall soothing effect.
To sum it up—if you've ever had trouble with dryness, sallowness, or sagginess, you can bid your woes adieu. After applying the Sisley Black Rose Beautifying Emulsion with light strokes, your skin will instantly feel plumped, soft, and bouncy. Plus, with time, this blend helps to improve and preserve the skin's hydrolipidic film, protecting against aggressors and restoring its natural, youthful luminosity. Overall, your body's complexion will be left more beautified, more supple, and enviably radiant.
The Sisley Black Rose Beautifying Emulsion is available online here and in-store at Suria KLCC, Ground Floor G53.
| | |
| --- | --- |
| SHARE THE STORY | |
| Explore More | |