Have you ever heard of a fragrance with no top, heart, or base notes? What about a scent centred around spicy ginger? This month's fragrance launches are anything but boring. From Louis Vuitton's topical vacation-inspired collection to Bvlgari Man's earthy launch, these riveting scents are pushing boundaries.
So, if you're hoping to revamp your signature scent or you're hoping to add to your collection of stunning flacons, we've got you covered. Ahead, we walk you through five of the most exciting fragrance launches from October:
Hermes
Twilly d'Hermès Eau Ginger 30ml, RM345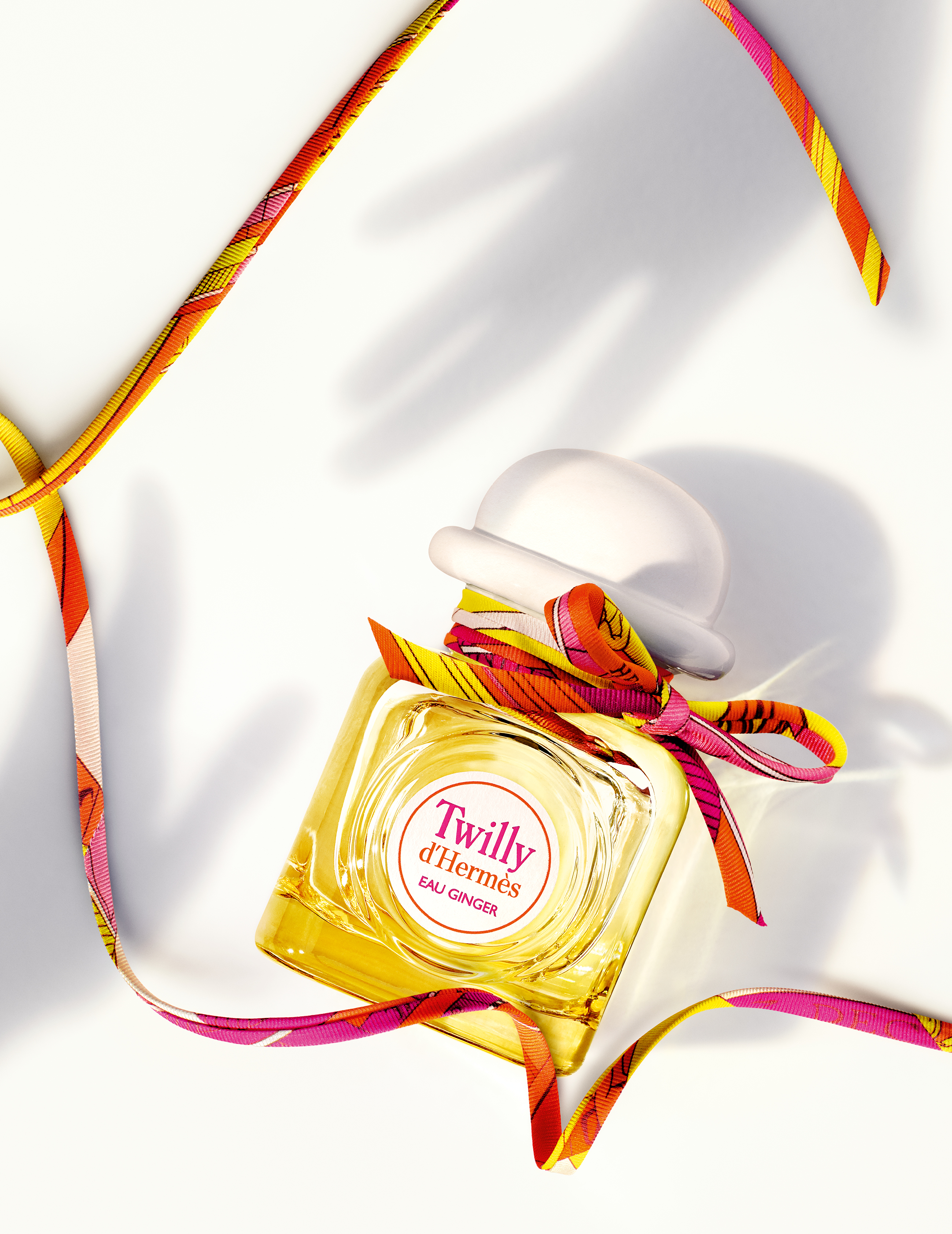 READ: Behind the Fragrance: Hermès' latest fragrance, Twilly Eau Ginger by Christine Nagel
"Imagine a day out in the sun with your best group of friends on any kind of adventure, doing things that you know you'll remember for life with a smile. That is precisely the kind of picture I imagine when I spritz the Twilly d'Hermès Eau Ginger fragrance.
"Don't let the word 'ginger' turn you off—I've had some people look at me with apprehension when I say it—because it sure wasn't Christine Nagel's first rodeo with this unique ingredient. Rather than what you presume ginger to be, Nagel brings out its best essence, combining ginger and candied ginger: Radiant, spicy and fresh.
"Balancing the spice is the sweet florals of peony and, for its base, a supple and lively cedar. It's clean, sparkling and crisp, and honestly, it's a sunny day type of fragrance for me." — Rachel Au, Editor
Gucci
Flora Gorgeous Gardenia, RM537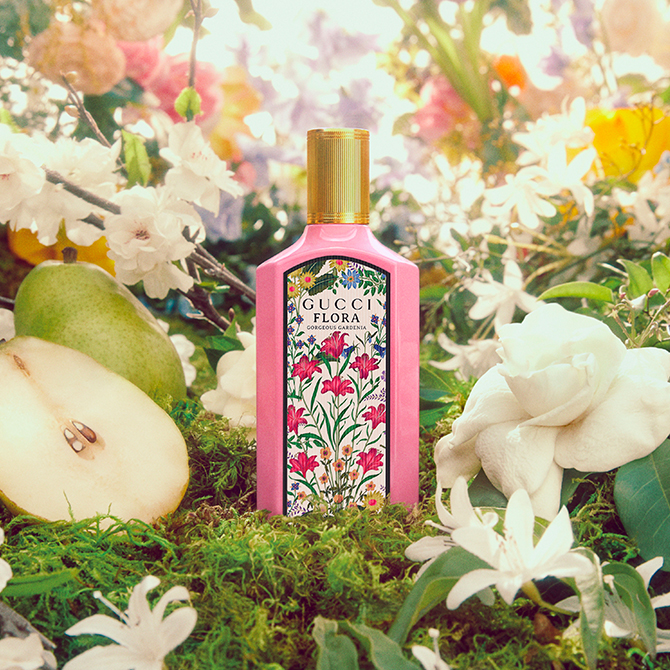 "I absolutely adore the design of this fragrance's flacon, and I can honestly say that even if I absolutely hated the scent, I'd still keep the bottle on my vanity. Fortunately, however, I actually really like this fragrance. The stunning flacon is made from a lacquered pink glass, accented by a gold cap and decorated with the house's floral motif (courtesy of artist Vittorio Accornero)—the perfect staple on any beauty desk.
"Drawing inspiration from the lore surrounding the gardenia flower and its purported magical properties, the Gucci Flora Gorgeous Gardenia fragrance blends white gardenia with solar jasmine grandiflorum absolute, pear blossom accord and brown sugar accord (this one's a new note to me) to create a joyful, sweet scent that will keep you coming back for more.
"The dry down is more subtle, but still maintains the youthful pep of the fragrance. Wearing it actually reminds me of a garden picnic—and, to think of it, now that we're beginning to re-enter society, that's where I'll be heading with the Flora Gorgeous Gardenia." — Redzhanna Jazmin, Beauty Writer
Louis Vuitton
Les Extraits Collection, RM2,300 each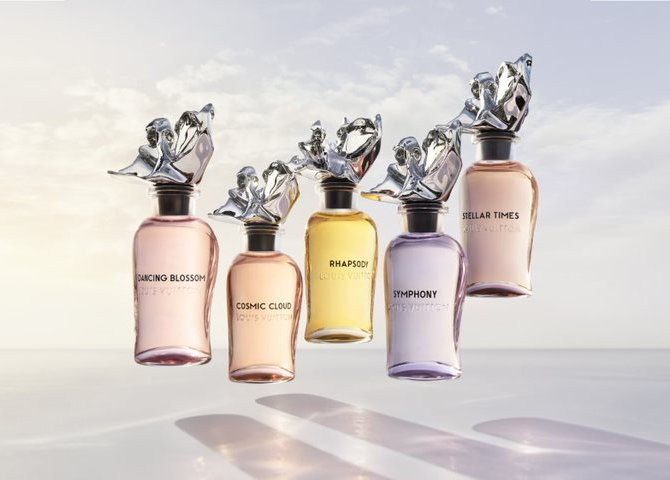 The latest Louis Vuitton fragrance collection features five new scents: Rhapsody, Dancing Blossom, Cosmic Cloud, Symphony, and Stellar Times. Here's the twist, though—these fragrances have no top, heart, or base notes. The flacon design of collection has been designed to match its unconventionality—designed by architect Frank Gehry, it features an asymmetrical glass bottle topped with a sculptural chrome cap.
This collection is all about fluidity; inspired by the spirit of vacation, it is a deconstruction of the very architecture of perfumes. Here's what master perfumer Jacques Cavallier Belletrud had to say about the collection: "To reinvent the notion of an Extrait, it's important to draw out the ingredient and reveal the expression of its essential truth. To reconnect, casting aside any frou-frou, with the rendezvous of seduction; that precious drop placed behind the ear. The Extrait is the silhouette of a perfume. A shared quintessence."
Discover more about the collection and shop it here.
Bvlgari Man
Terrae Essence 100ml, RM470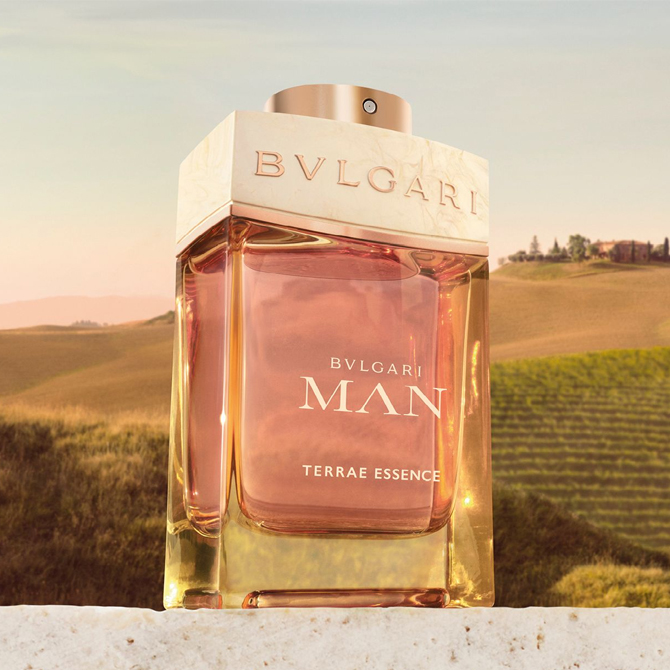 "With the Terrae Essence, the element of earth is now part of Bvlgari Man's range of fragrances inspired by fire (In Black), wood (Wood Essence) and air (Glacial Essence). More specifically, the Bvlgari Man Terrae Essence draws inspiration from the fertile Tuscan soil. It's smoky and masculine, but also contemporary and elegant.
"Citrusy top notes lend warmth and evoke Tuscany's famed golden groves, while the heart notes are an unprecedented combination of two vetivers. The base, described as "raw earthy richness", is a Terrae Accord exclusive to Bvlgari.
"Man Terrae Essence brings to my mind a study or living room in a country home, embellished with leather, wood and stone—where fine whisky is sipped by a crackling fireplace. The perfume's aesthetic bottle, with its marbled and bronzed accents, would fit right in." — Adelina Tan, Deputy Editor
Boss
Alive Eau de Parfum 80ml, RM449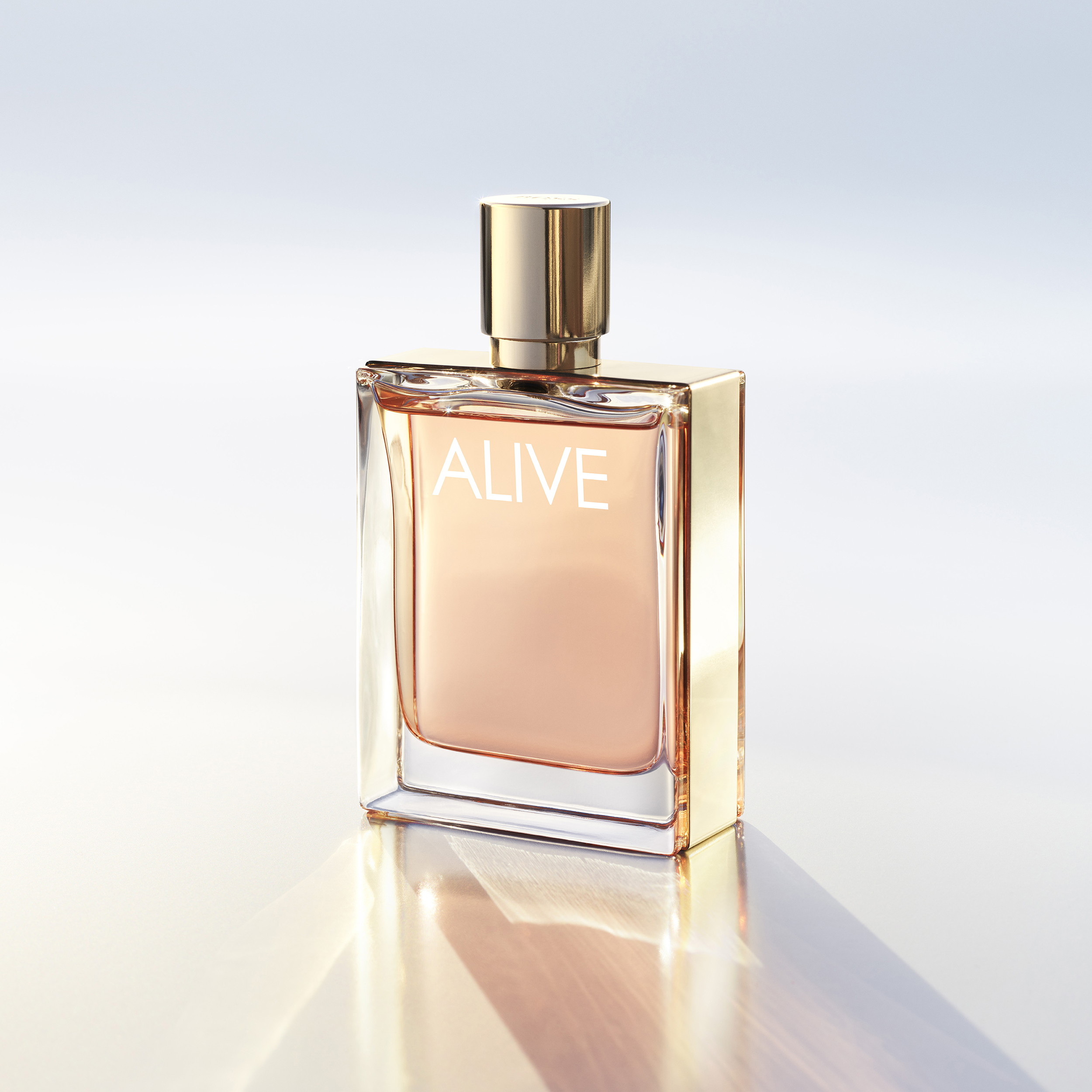 "The newest Boss fragrance is, without a doubt, my favourite of the brand's yet. Created for the spontaneous and carefree woman, this fruity scent is a refreshing way to awaken the senses. The fragrance greets you with top notes of vibrant apple, tart blackcurrant, juicy plum, and warm cinnamon. Then, the fragrance settles down to reveal its floral heart and woody base—a delicate blend of Indian jasmine sambac, sweet vanilla and herbaceous thyme with cedarwood, olivewood, sandalwood, and goldenwood.
"I just love the addictively sweet and flirty dry down that this fragrance leaves behind. It doesn't last all day long, but every so often I'll catch a whiff of it with the breeze and it really lifts my spirits. It's not sickly like some sweet perfumes can be, and it has just enough edge to keep it from being too run-of-the-mill. If you like flirty, fruity fragrances, I'd recommend you give this one a try!" — Redzhanna Jazmin, Beauty Writer
Find more beauty reviews like this here.
| | |
| --- | --- |
| SHARE THE STORY | |
| Explore More | |