Looking to refresh your scent wardrobe for the holiday season? We've rounded up our favourites for every taste, from Dua Lipa's signature scent to Goldfield and Banks' one-of-a-kind unisex perfume.
ICYMI: The holiday season is officially here. Indeed, November is nigh, which means you're probably starting to receive invites to various festivities: holiday parties, weddings, birthdays—you name it!
As such, it's probably time for another fragrance refresh, and nothing will get you in the mood for celebrating like these incredible new fragrances.
Ahead, find our picks for the best fragrances to sport this holiday season:
Dior
J'adore Parfum D'eau 100ml, RM750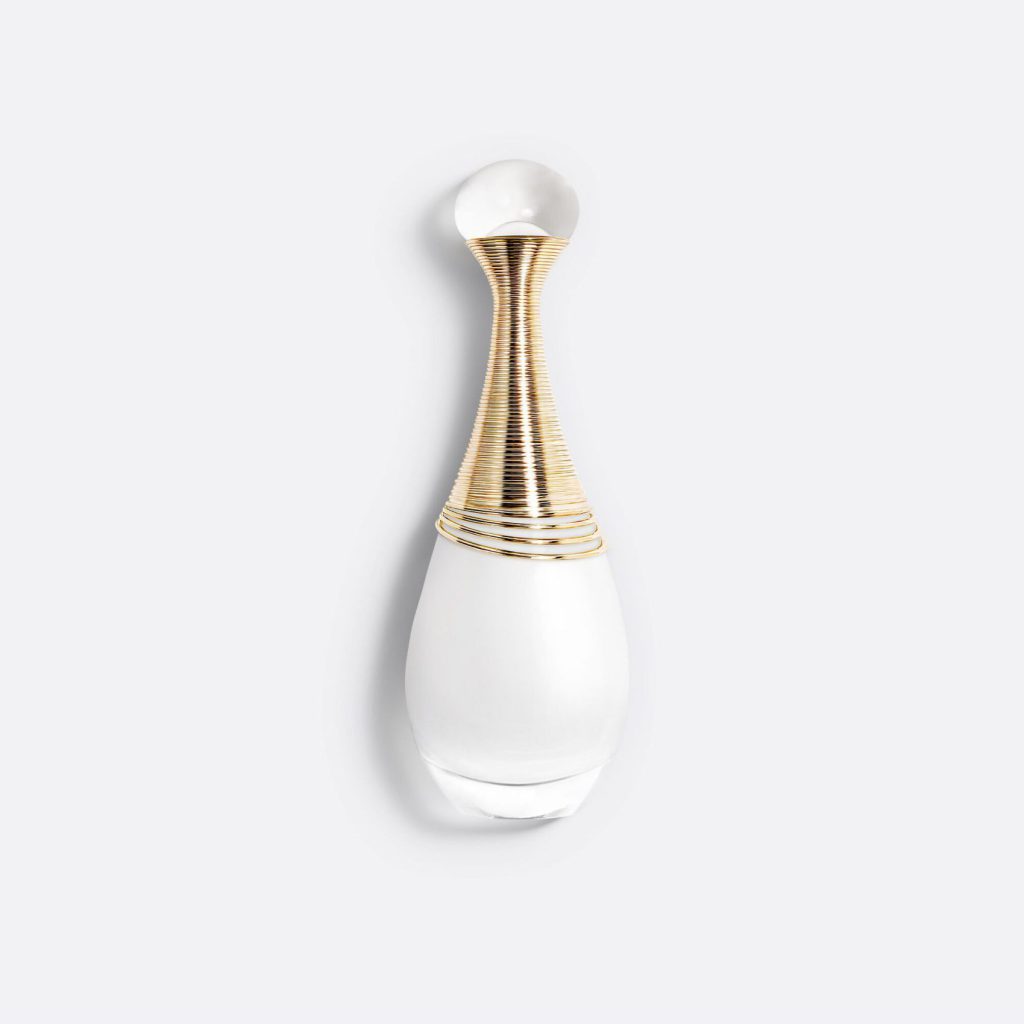 "I grew up smelling Dior J'adore at home. It's one of my mum's favourite scents, and every morning, I'd get a whiff of it as I hugged her before leaving for school. The original version is feminine, floral, musky and makes a lasting impression. Although it smelled amazing, I never felt like it fit me. It wasn't until Dior released the J'adore Lumiere EDT in 2016 with a fresher, citrusy touch, yet still retaining its elegant floral disposition, that I really fell in love with J'adore and would use it as my signature scent for many years.
"Recently, Dior reinvented the fragrance, yet again, and this time with a new approach: without any alcohol but with the same head-turning allure and long-lasting intensity. This is achieved through a high concentration of ingredients, namely neroli from the bitter orange tree. As with all J'adore fragrances, this version revolves around floral notes, such as jasmine sambac and Chinese magnolia, and is a clean and graceful interpretation of the original scent. The iconic water-drop flacon comes in a new hue of opalescent white accented by a spiral gold necklace and makes a beautiful addition to any perfume collection. After receiving one at its launch event a month ago, I've been using it daily!" — Sarah Hani Jamil, Editor
Goldfield and Banks
Blue Cypress, RM720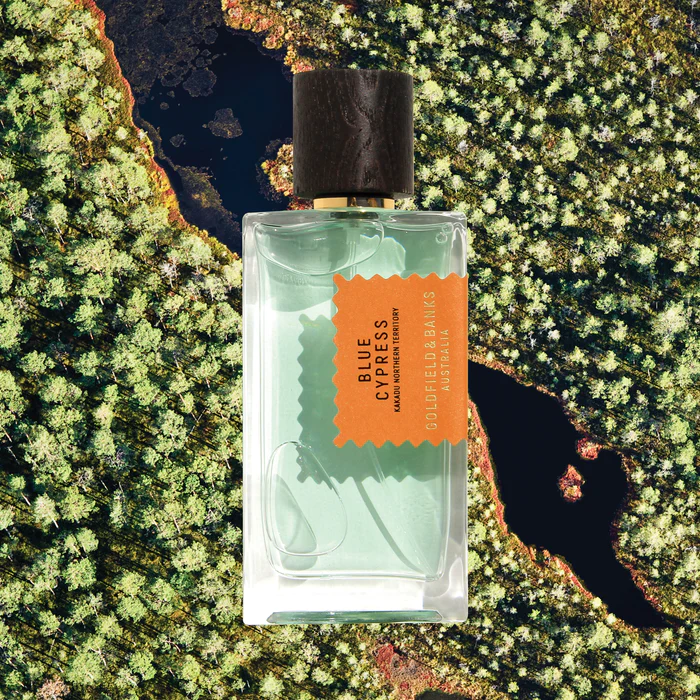 "This is one of the very few times I've been genuinely surprised by a fragrance. It doesn't smell like anything I've ever encountered before, with its salty, woody scent being a refreshing break from my usual lineup of florals and fruits.
"Imagine yourself at the border of the sea and the woodlands, surrounded by the scent of dew-covered foliage and salty ocean air—that's where a whiff of this fragrance will take you. It's a pretty gender-neutral scent that I feel would suit a range of attitudes and tastes, purely because it's so subtle and fresh.
"In fact, my partner is a particular fan of this scent and has actually nicked it from my collection—he's never been into fragrances, so the fact that this one caught his attention should be testament to how special it is." — Redzhanna Jazmin, Beauty Writer
Paco Rabanne
FAME, RM410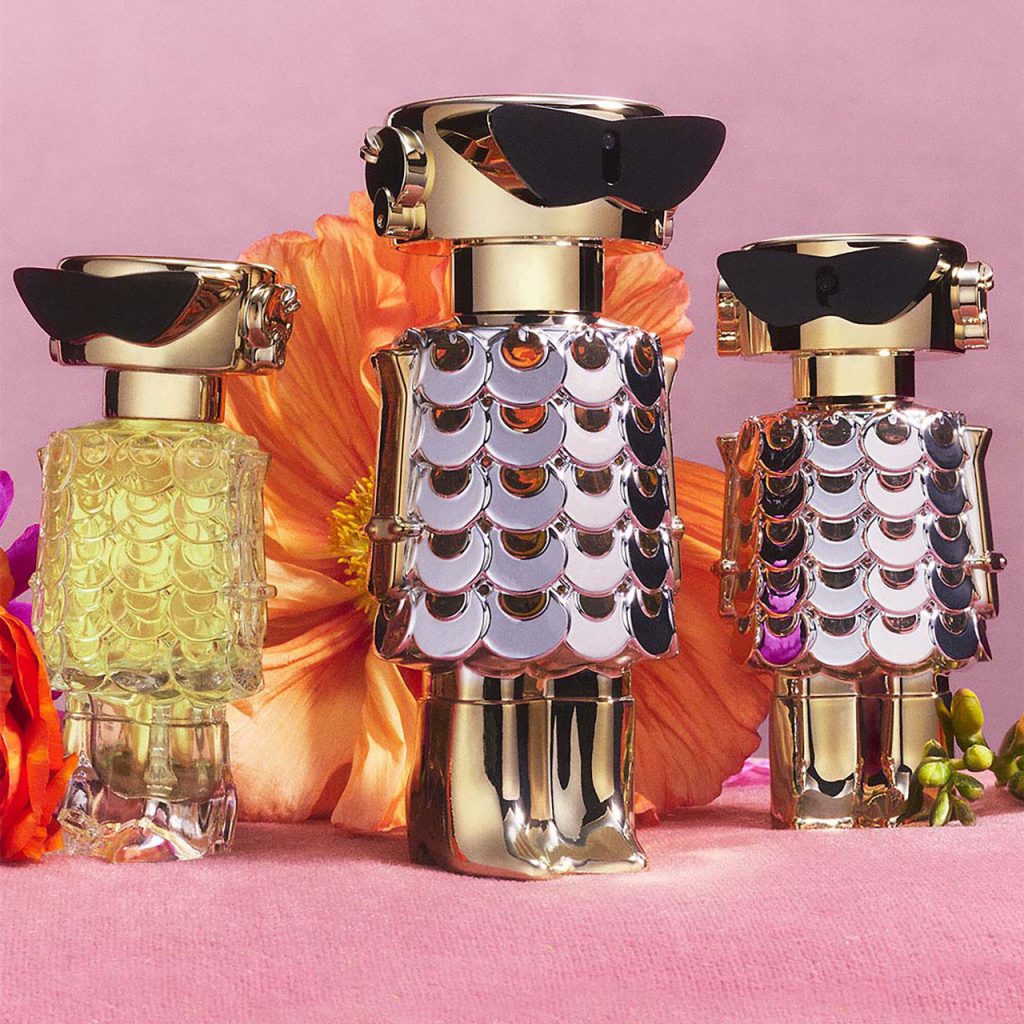 "First and foremost, fabulous bottle! If you couldn't tell, she's dressed in Paco Rabanne's chainmail-inspired robe, complete with chic shades like the fashion icon that she is. And of course, she smells just as fabulous as she looks! It's a particularly sweet fragrance, evoking summer at the beach vibes with mango and bergamot as its top notes. The sweetness wears down throughout the day, and its middle floral notes come to the surface with a subtle creamy scent. This is a fragrance for days when I feel like having fun on a sunny afternoon, and ready for whatever adventure awaits me." — Phyll Wu, Editorial Assistant
Marc Jacobs Fragrance
Daisy Ever So Fresh EDP 75ml, RM458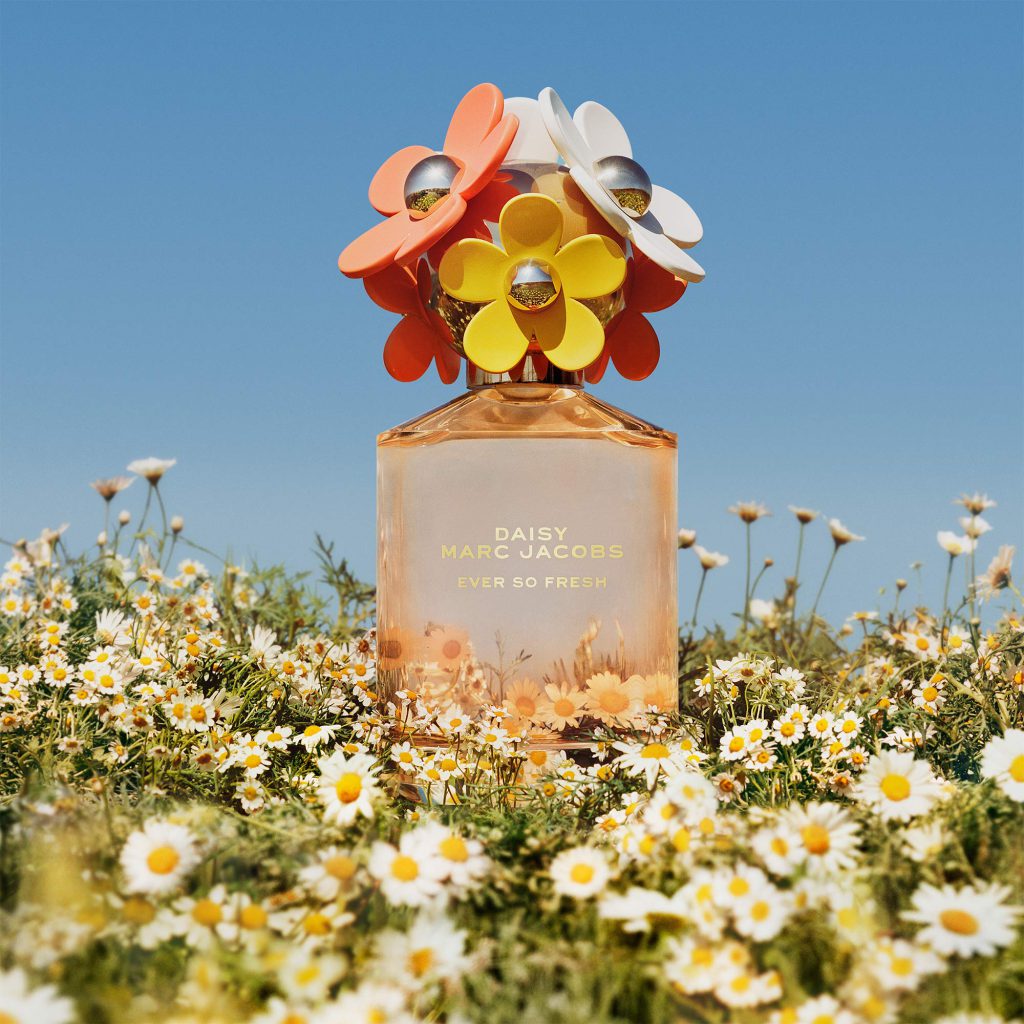 "Sweet, fruity and bright. Like stepping through a sun-drenched orchard filled with fruit trees and rose bushes—that's what wearing this fragrance feels like.
"I love the initial spritz of this fragrance—you get a good sense of the complexity of the bouquet, with the warm, woody base of cashmere and the floral rose water heart serving to elevate the fruity top notes. Unfortunately, the heart and base notes don't last as long as I'd like them to, but the sweet scent of juicy tropical fruit makes for a lovely dry down. That said, it's a little too sweet and girly for my everyday tastes, but it has been a good staycation companion in our tropical climate.
"Plus, its whimsical flacon is decorated with the same kitschy floral accents that adorn the caps of the rest of the Daisy collection; an eye-catching staple that's sure to be welcome on any vanity table."— Redzhanna Jazmin, Beauty Writer
Lancôme
Idole Le Parfum, RM420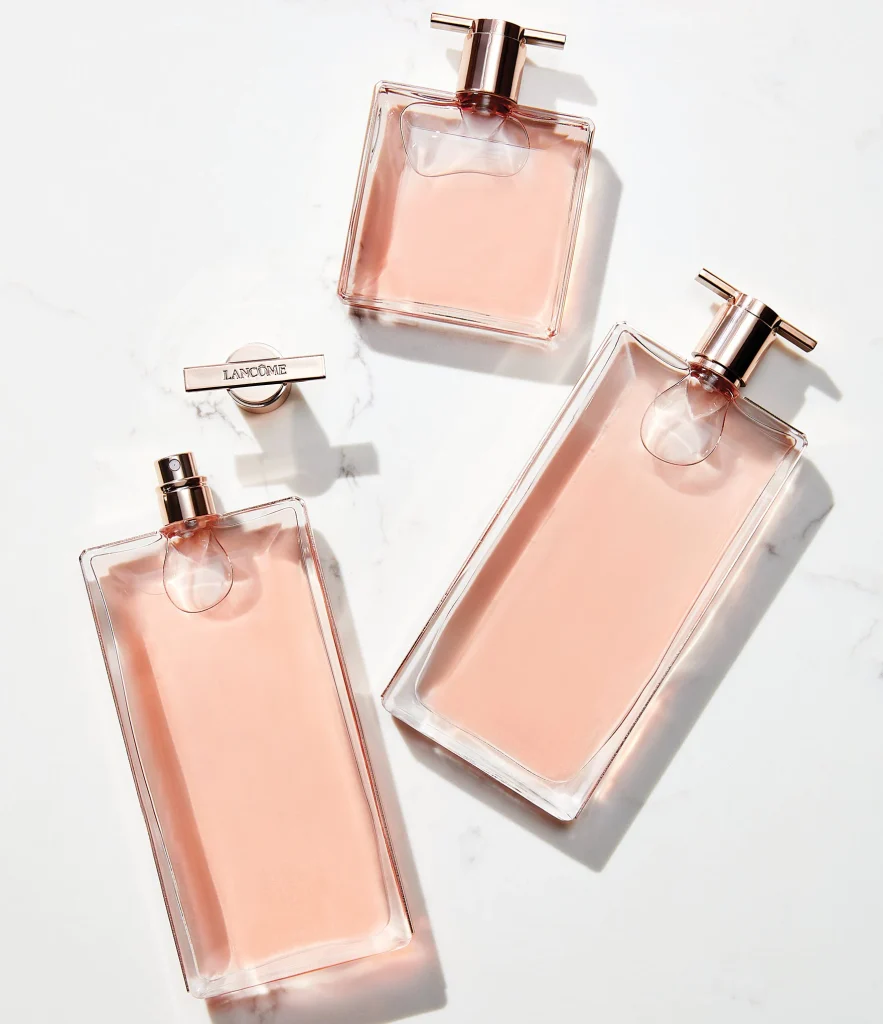 "Roses have never been an appealing scent to me, but somehow, Lancome's Idole le Parfum was different. Opening with a youthful rosy scent, it progressively warms down into a sweet and fruity aroma with a subtle base of fresh florals.
"On days that I wear the Idole le Parfum, I'd smell as if I had just frolicked through a field of roses on a beautiful spring day. It's certainly a very feminine fragrance, and I'd imagine a Disney princess to be wearing this." — Phyll Wu, Editorial Assistant
Yves Saint Laurent
Libre Eau de Parfum, RM625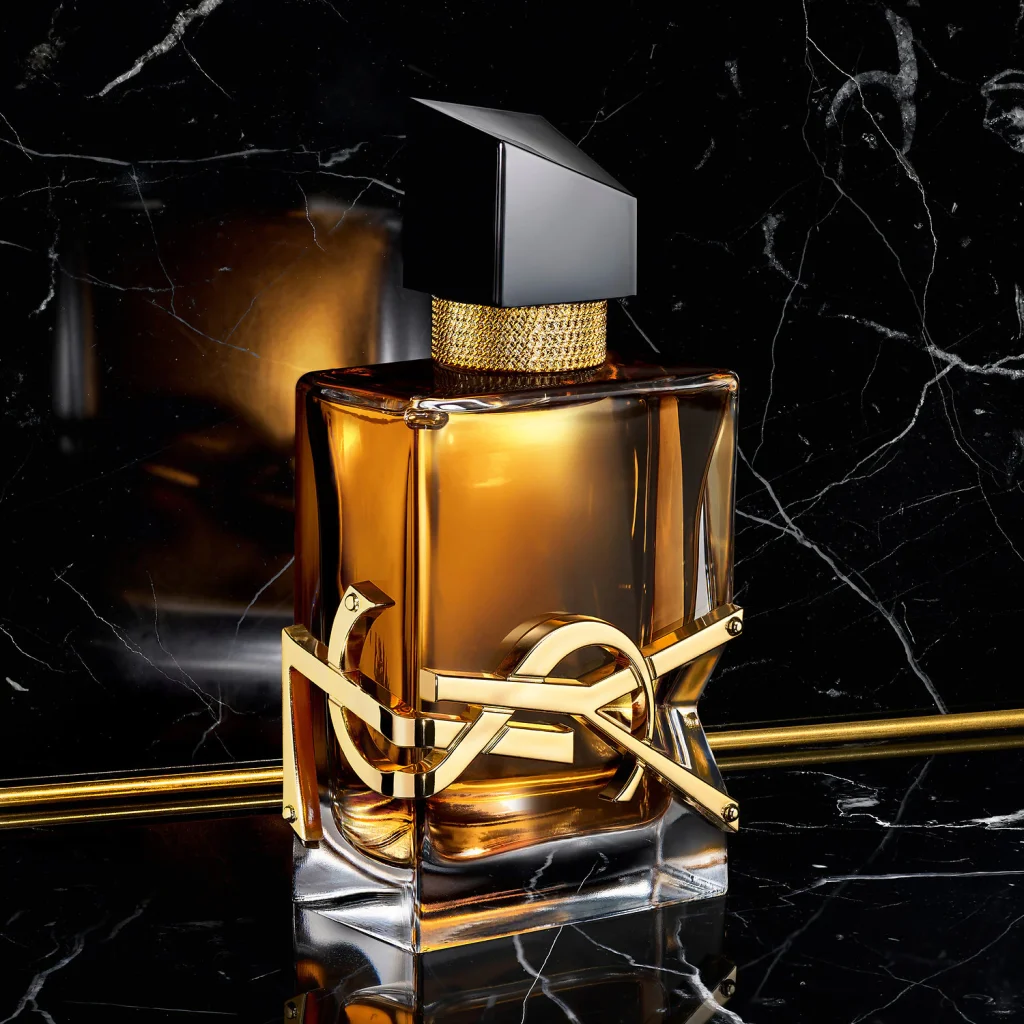 "Honestly, before I got the chance to try Yves Saint Laurent's Libre Eau de Parfum, I wasn't sure if it would be my type of fragrance. Needless to say, I was quickly proven wrong with a single spritz. It's not the type of scent I would typically reach for, but I found myself itching to wear it every time I stepped out of the house, even just for a quick trip.
"The fragrance opens with a crisp splash of sweetness, which then dries down into a sumptuous blend of white florals, beautifully balanced with a smooth citrus aroma, and followed by subtle notes of vanilla that tie everything together. It's hard to describe, but it's a liberating scent that makes you feel empowered, and it will surely have you craving for more. Yves Saint Laurent describes the Libre Eau de Parfum as a fragrance of freedom, and they couldn't have summarised it better." — Phyll Wu, Editorial Assistant
Comme Des Garcons
Play Green Eau de Toilette, RM360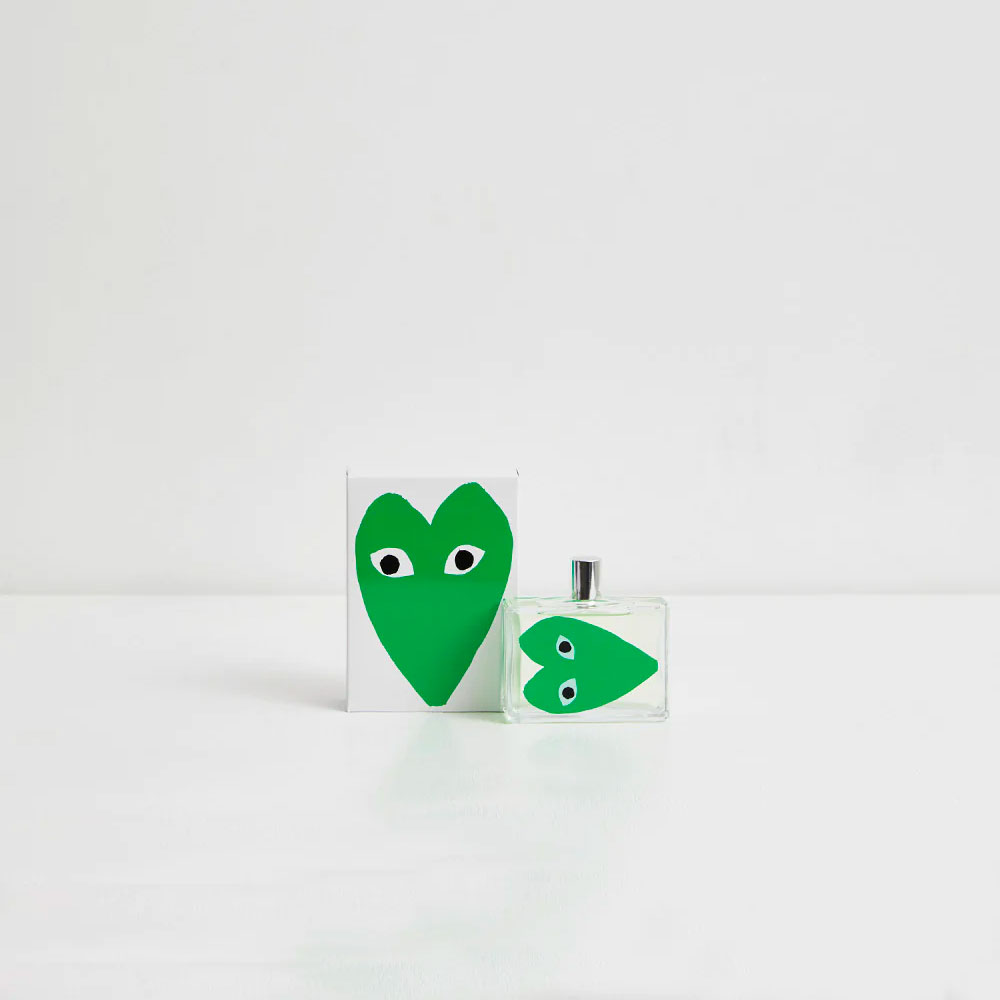 "My go-to fragrances are usually ones with fresh, crisp notes and splashes of sweet citrus, reminiscent of a cold morning breeze in the spring. Comme des Garcons' Play Green Eau de Toilette ticked all the boxes for me, and I was not let down to say the least. It opens with an icy zest of mint and lime, which is admittedly overwhelming at first, but quickly cools down to a delightful scent of juniper berry and smooth basil with hints of jasmine at its base. It's an easy fragrance to wear for both men and women on any occasion, and its crisp minty scent keeps me smelling clean throughout the day as if I had just stepped out of a refreshing cold shower." — Phyll Wu, Editorial Assistant
Cartier
Les Collections de Parfums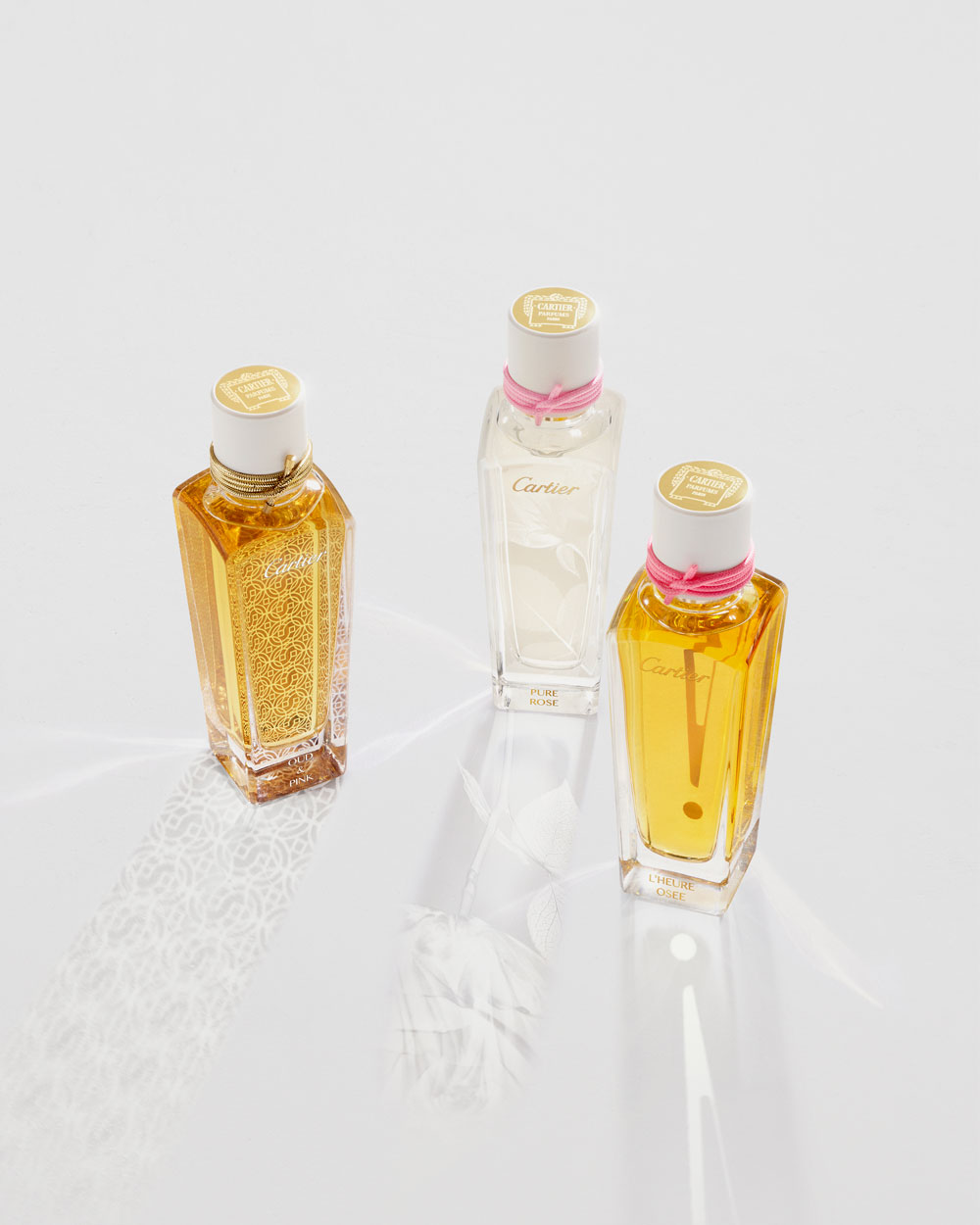 "Recently, I sat down to dinner with some friends, and the first thing they commented was, 'Wow, what is that scent?' Clearly, Cartier's High Perfumery Collection can effortlessly make an impression—the star of that night, in particular, was the L'Heure Diaphane. Out of the three fragrances that I received—the other two being Pure Rose and Pur Magnolia—the L'Heure Diaphane instantly charmed my senses. Cartier's High Perfumery Collection is a celebration of floral scents that match a jewel's breathtaking beauty. Similarly, the floral scents are gentle, elegant and sensual all at the same time.
"L'Heure Diaphane arrives first with soft peony notes, transcending then to a blossoming rose with hints of fresh lychee and a warm amber wood heart. It's been my go-to for every occasion: meetings, weekend brunches and dinners, and just casual day outings. For something a little more romantic, the Pure Rose does wonders to set the mood for date nights. On the other hand, the Pur Magnolia would be your best pick if you fancy more powdery scents. All in all, it was a pleasant introduction to Cartier's High Perfumery Collection, and I truly now can't go a day without a spritz of the L'Heure Diaphane." — Rachel Au, Managing Editor
For more info, visit Cartier's website.
Jo Malone London
Wild Swimming Collection 30ML, RM300 each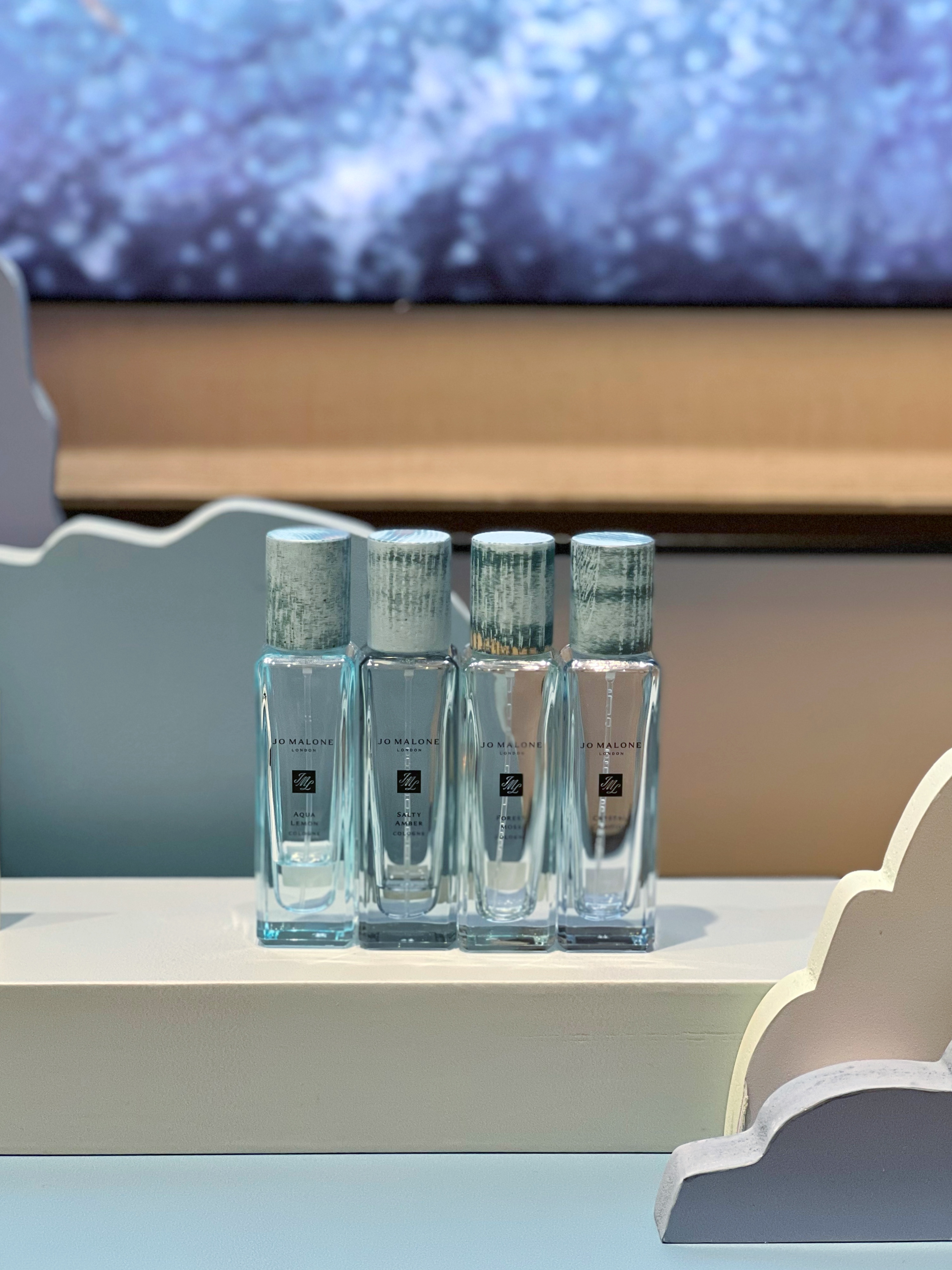 "Picture this: you're on the beach with the warmth of the sand between your toes, the brightness of the sun in your eyes, the infinite blue sky above promising hope, and the salty breeze caressing your skin. You take a deep breath of the refreshing yet humid air and you feel happy and at ease. Inspired by crystalline waters and the calming aquatic sense of the ocean, Jo Malone London aims to evoke those feelings of freedom in nature through this collection of five universal fragrances.
"Wild Swimming's intense freshness will win you over, even if you typically prefer other scent families. Featuring distinct accompanying notes such as citrus in Aqua Lemon, florals for Crystal Campion and Salty Amber, and wood in Forest Moss and Wood Sage & Sea Salt, you'll surely find a favourite in this set. Personally, I am extremely fond of the Aqua Lemon fragrance as it offers an invigorating explosion of mandarin orange and spearmint, energising me as I go about my day. It's simple, light, clean and smells exactly like a summer holiday to me. The base note of warm cedarwood gives it a unisex appeal, which I can attest to as I find my husband naturally reaching for this scent on several different occasions. I need to get him his own bottle!" — Sarah Hani Jamil, Editor