Men—if you're looking for a sign, this is it: Dye your hair. What's that? You don't think you can pull it off? Wrong. You can, and we're going to show you how with the help of our favourite K-pop fellas.
READ: The best hair salons in KL and PJ to check out for cut, colour and more
Whether you're keen on diving right into the neons or you're still veering on the side of hesitant, find five (and a half) ways to rock dyed hair ahead:
If you're not comfortable with a super bright hue…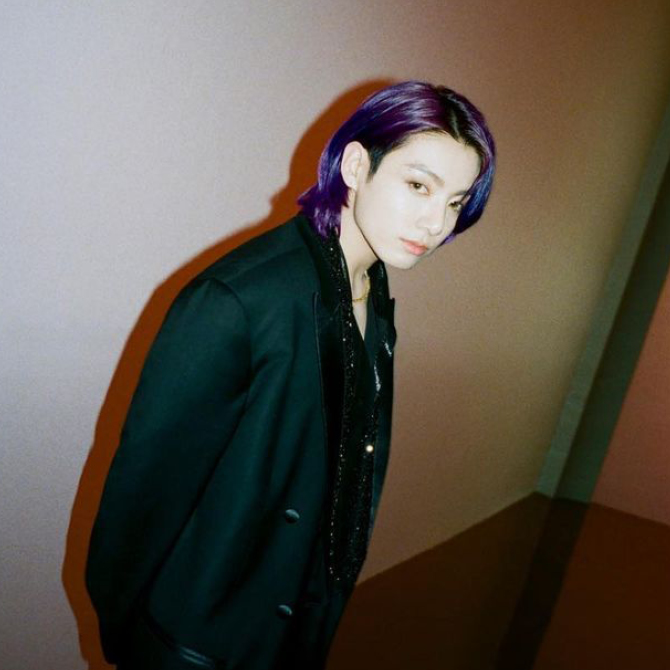 For those looking for a way to wear colour in their hair without feeling too bold, BTS Jungkook's vibrant deep purple hair colour is perfect for you. While it's still bold, it's dark enough that it is still wearable.
Plus, having your hair this dark makes for a more low-maintenance dye job—as your roots grow out, they'll be less obvious than they would be against bright pink or neon green ends.
TIP: Wearing this shade with a long haircut like Jungkook's will bring out the vibrancy of the hue.
If you're not ready for colour at all…
View this post on Instagram
Looking to get a drastic hair makeover but nervous about committing to an actual colour? Opt for a frosty white-blonde like San from Ateez's is sporting instead. Granted, it's probably one of the most high-maintenance shades you could possibly choose (and it'll take a lot of work to achieve), but it's a hot one on 2022's trend list.
San's '90s-inspired N-sync curtains are the perfect style to complement this shade. Blonde tends to wash people out, but the curtain bangs work to add dimension and texture to the hair while framing his face.
If you're worried about maintaining your dye…
View this post on Instagram
If you're worried about what your hair will look like while it's growing out, fret not—G-Dragon is here to prove that it's going to be okay. Like most, the rapper is sporting a little extra length post-pandemic and, by the looks of it, he hasn't yet gotten around to touching up his roots.
This heavily-rooted hot pink look is a masterclass in effortless chic. From here, you can either touch up your roots for full uniformity or continue to grow out the dye until you're left with virgin hair again.
If you want to go big…
View this post on Instagram
The neon trend has been and gone, but it looks like Zico's bringing it back. Perfect for the summer season, Zico's lemon-tinted chop is a breath of fresh air. Of course, it'd look great in any shade of neon, too!
This particular textured, choppy bowl cut showcases the colour well.
View this post on Instagram
Plus, it looks even better styled differently, so if you get tired of your look, rest assured that it's easy to switch it up. In Zico's case, just let your roots grow in and use a little styling wax to spike it up.
If you want to go bigger…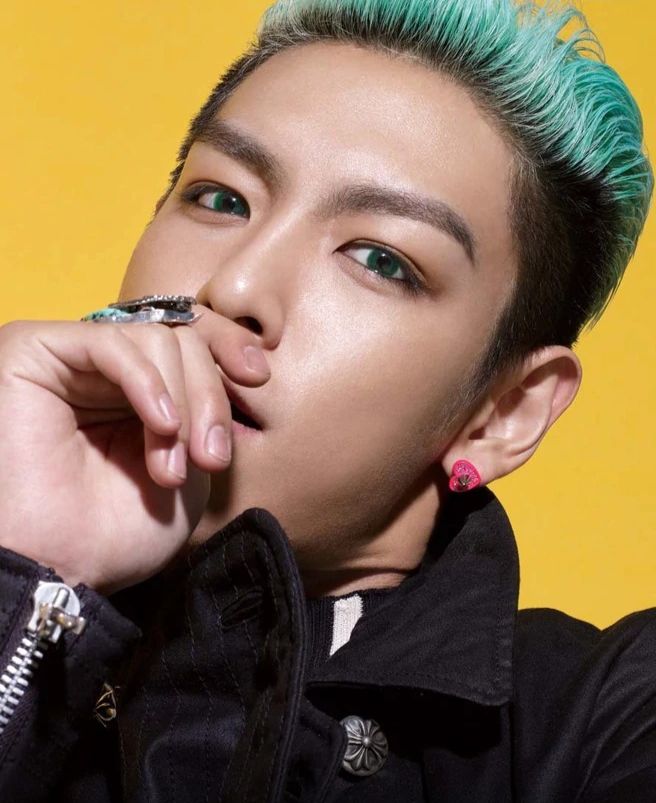 BigBang's T.O.P. proves that vibrant colours are wearable as long as you've got a little natural root showing. This grown-out turquoise quiff is a great way to show off your colour without having to let go of your beloved business bro 'do. Plus, as far as maintenance goes, it's a pretty easy cut to keep tidy.
Find more men's stories like this here.
| | |
| --- | --- |
| SHARE THE STORY | |
| Explore More | |