An emerging jewellery trend—that dates back centuries—is the perfect symbol of finding strength in tough times
Lore has it that around six hundred years ago in Japan, a Samurai master refused to give up his shattered favourite tea set. Instead, he had it repaired and embellished with golden powder. Thereby inspiring a whole new art tradition, christened: Kintsugi. Translated as "healing [tsugi] with gold [kin]", Kintsugi essentially consists of gluing shattered pieces back together with a varnish made of urushi—sap of a lacquer tree—and powdered gold. For years, this art of reconstruction—transforming and fusing broken pottery and glass into an art—has been likened to a form of healing therapy.
The practice is all about cherishing the act of repairing and the resulting renewal. It does not attempt to conceal the fixing. Instead, the gold powder is sparklingly obvious. When Vincenzo Castaldo, creative director of Pomellato (the Milanese jeweller renowned for its understated glamour and favoured by the likes of Jane Fonda to Chiara Ferragni)—visited Tokyo in 2019, he was captivated by this vintage practice.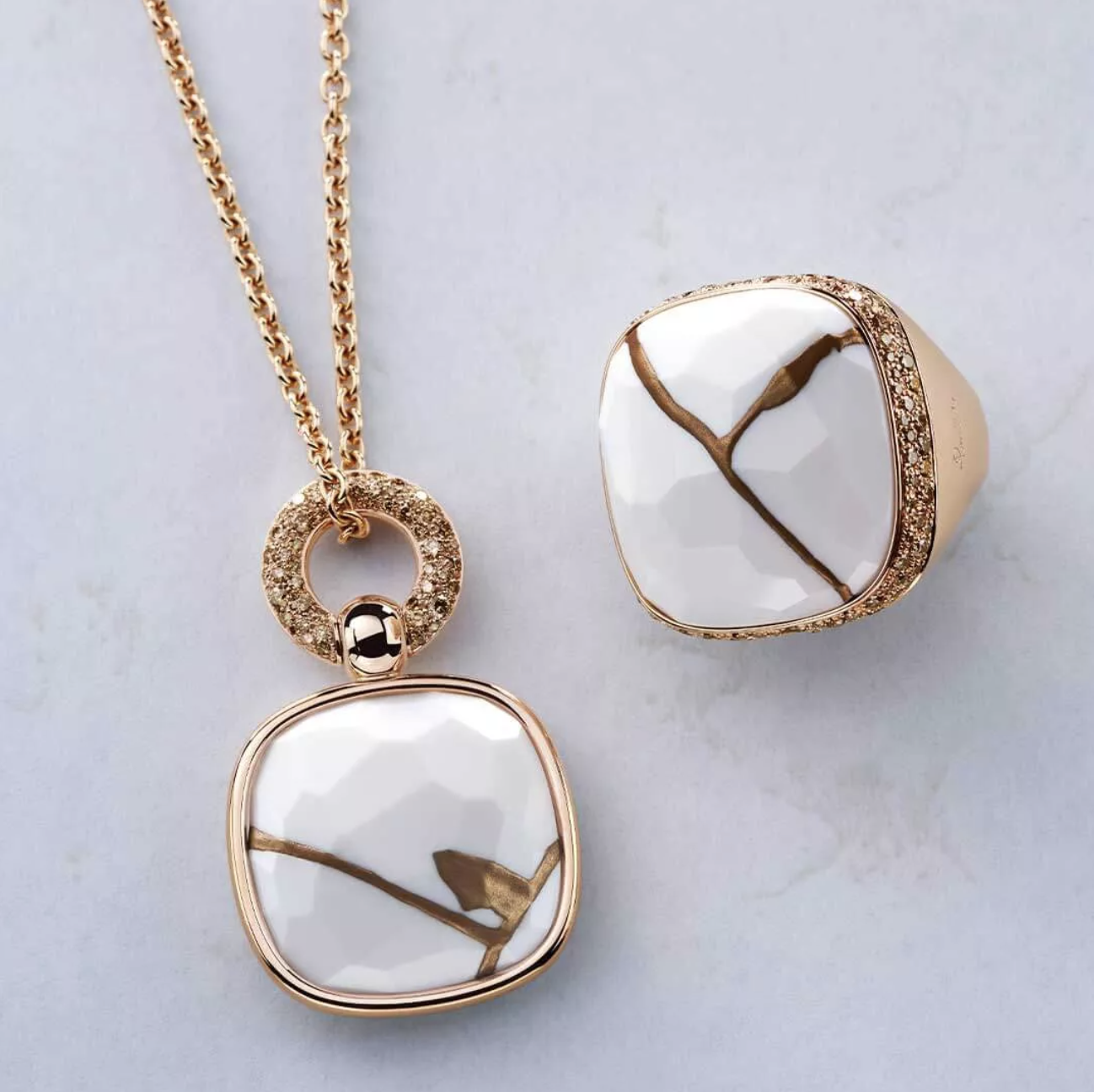 "I was drawn to the elegance of Japanese thinking and the idea of something broken becoming more precious through this ritual of repairing," he says. "The idea of celebrating your scars as a sign of strength through healing is a very contemporary philosophy."
Back in Milan, Castaldo orchestrated a collaboration between a female Japanese Kintsugi master and the artisans of Casa Pomellato—the brand in-house workshop. Damaged jet and kogolongs (a white variety of opal), usually discarded, are reunited with bold strokes of gold and set as the centre-stones of rings, earrings, and pendants. These form part of a capsule collection (launching on Net-A-Porter in May) made with fair-mined gold—as Pomellato had spotted in Kintsugi an opportunity to bolster its sustainable practices. "The biggest challenge is to keep the conversation between sustainability and creativity alive, allowing them to nourish each other and thus to reinvent each other."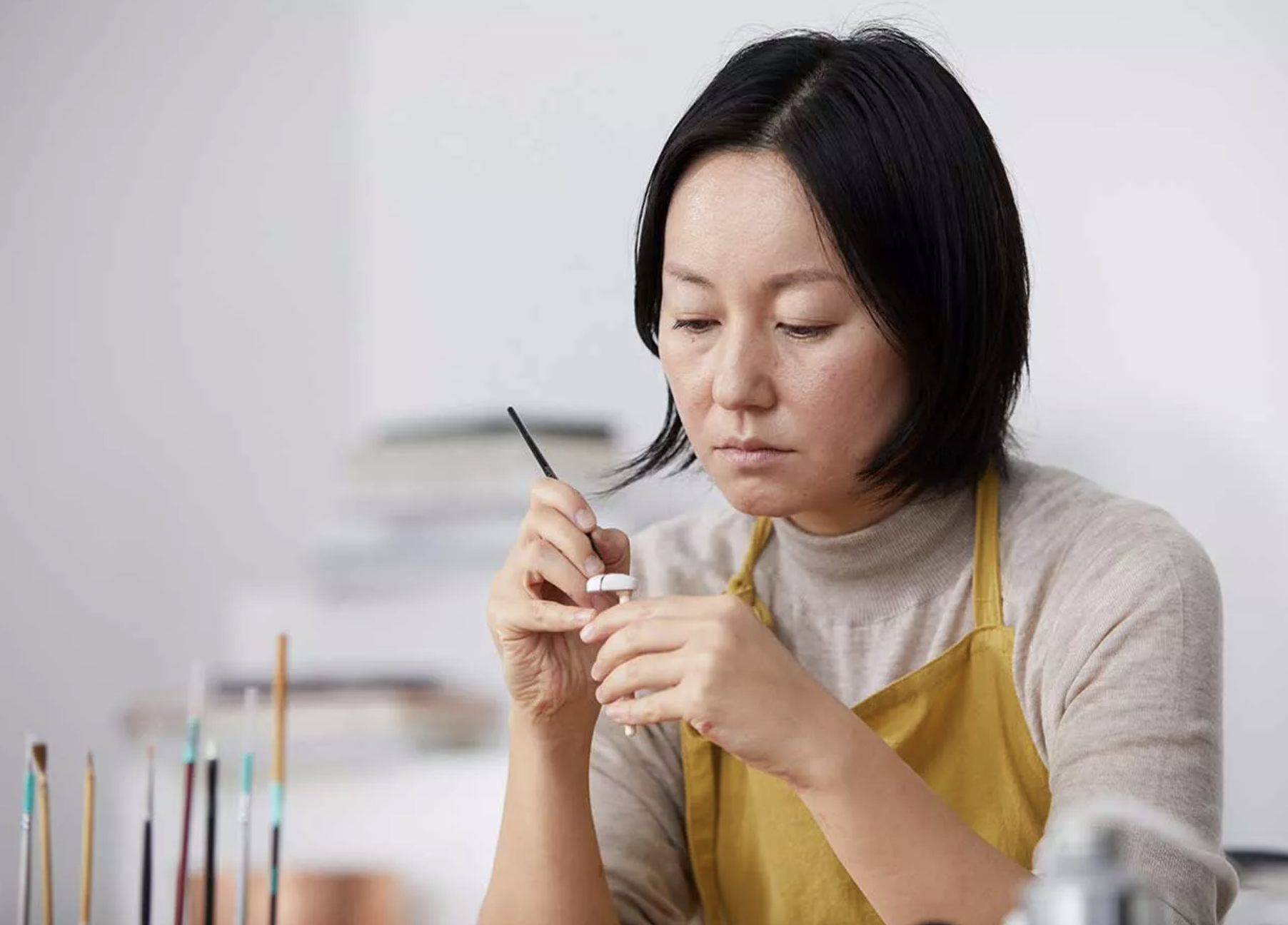 Pomellato is not alone in its enthusiasm for the aesthetic innovations afforded by Kintsugi and its meaning. For its debut collection, the upcoming Japanese brand Milamore chose to pay tribute to this unique art of restoration. Milamore Kintsugi rings, bracelets, and pendants in 18-carat gold feature daring jagged lines mimicking the golden cracks of ceramics in which diamonds and pearls can sometimes mischievously snuggle.
In a recent iteration of the successful Milamore debut collection, company founder George Root has employed cracked pearls repaired with golden strokes of Kintsugi, spangled with diamonds, and proudly set in pendants. Root acknowledges that the choice of his debut theme was prompted by the need for a strong and distinctive visual identity. As well as conveying a deeper meaning. "We have all been through situations that have altered us and it's nothing to be ashamed of," he said, stressing that his Kintsugi collection should remind its wearer of finding strength in touch times and celebrating splicing ourselves back together again.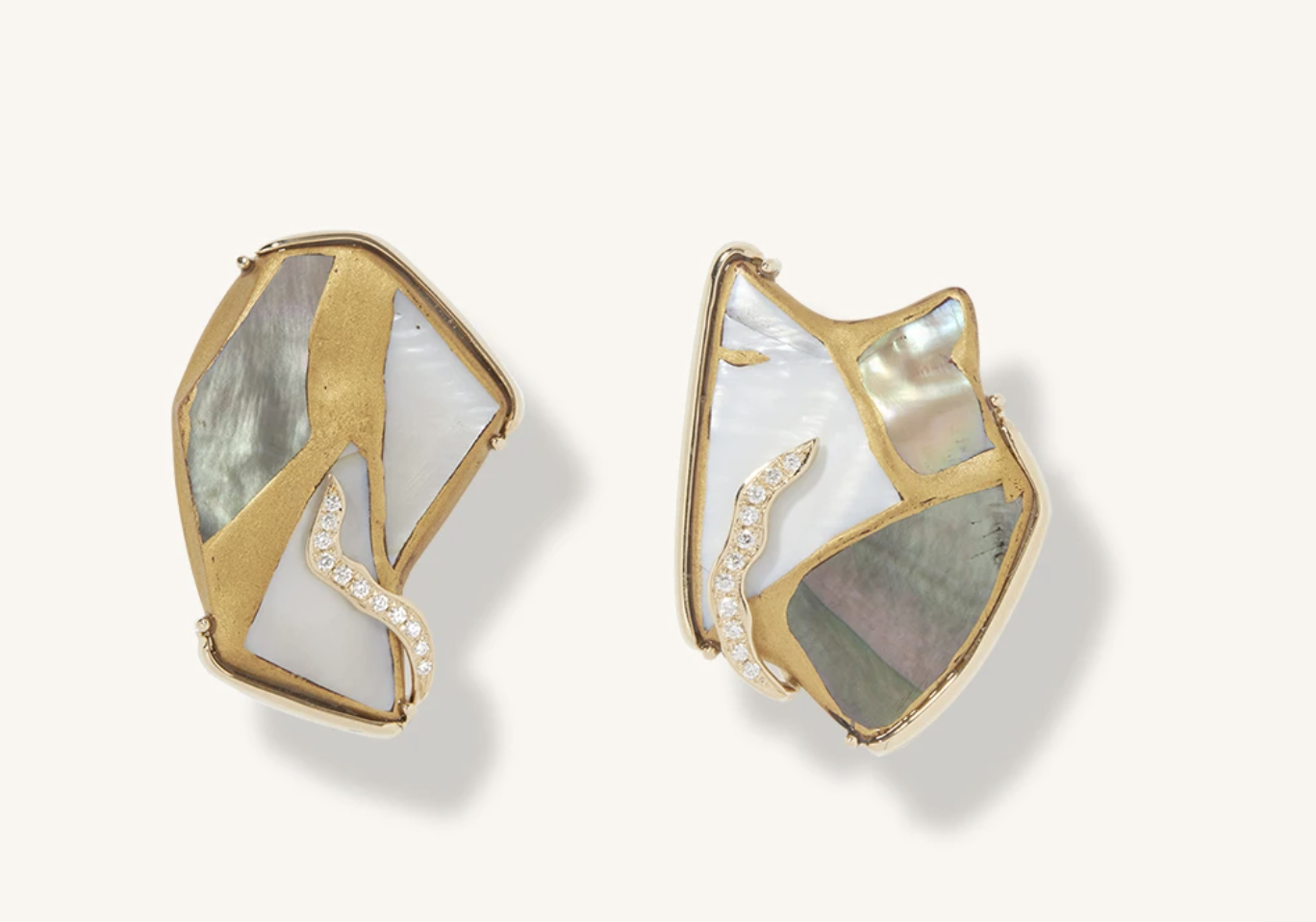 The pandemic has left many of us grappling with dismal states of languishing, insecurity, broken dreams, and longing for a brighter future. As such, the concept of Kintsugi is something we could do with applying more to our lives. Instead of trying to hide these aspects of self, we should embrace, nurture and celebrate them to build something more extraordinary. More beautiful. Let's face it, we're are all in some ways in a state of repair. As Ernest Hemingway writes in A Farewell to Arms, the world breaks everyone and afterward many are strong at the broken places.