A precious El Primero born to make a difference
Only Watch is not the only charity auction event taking place in Geneva next month, as The Geneva Watch Auction X—organised by Phillips in association with Bacs & Russo—is set to kick off on the same day. Expect rare vintage, historically important as well as contemporary collectors' timepieces from leading watchmakers to go under the hammer at the event in Hôtel La Réserve Genève this 9 and 10 November. One brand new yet monumental piece that will undoubtedly arouse great interest is the one-off Zenith El Primero chronograph in platinum.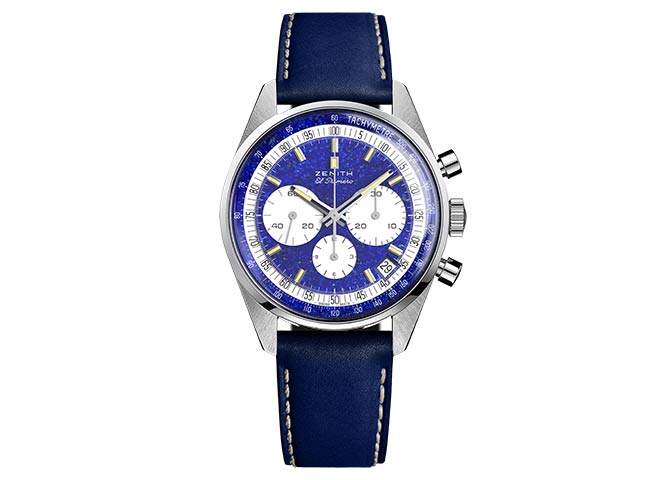 Fans of Zenith probably already know the significance of the El Primero watch in the world of horology. First introduced in 1969, the Zenith El Primero was the world's first full-rotor automatic high-beat chronograph. This year, Zenith has been celebrating the watch's 50th anniversary with much fanfare, having released boxed sets and limited editions of the worthy icon in the past months. Its latest and final one for the year, an El Primero in platinum, is doubly special.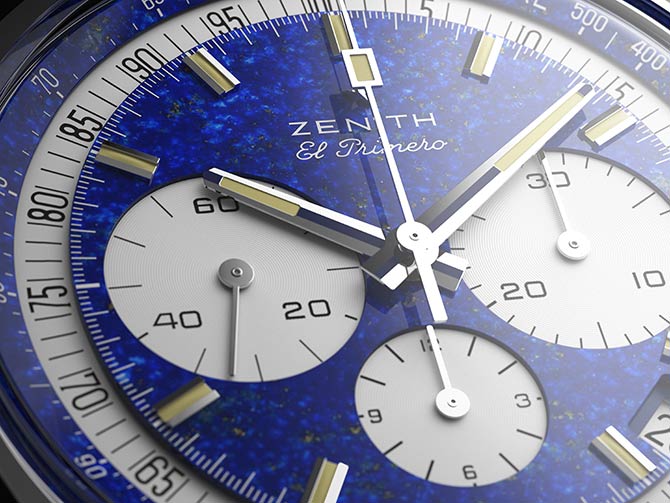 Designed by Phillips in association with Bacs & Russo in collaboration with Zenith, this one-off creation marks several firsts in terms of materials for the El Primero. It is the first time the watch is crafted in PT 950 platinum, and lapis lazuli makes its debut on a Zenith in the form of the precious dial, giving the iconic reference A386 a subtle yet stunning makeover. As with its brethren released this year, it will come with a special 50-year international warranty.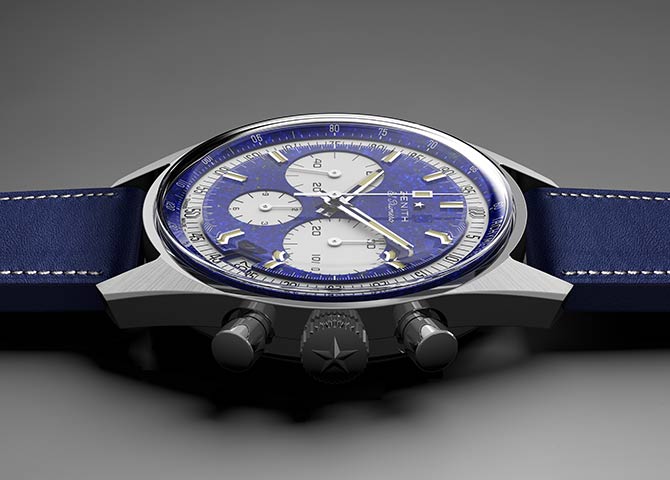 "This will be the first and sole El Primero A386 in platinum," promises Zenith CEO Julien Tornare, adding, "and it is only fitting as we commemorate and celebrate a true breakthrough in the quest for precision in time measurement." The Platinum El Primero will be unveiled on the eve of the auction. Proceeds from this unique commemorative timepiece will go to Zoe4Life, a Swiss non-profit organisation that is part of the Childhood Cancer International network.
For more information, visit the website.