The Zcova x Khoon Hooi collection sparkles with beauty and meaning
In a first for both labels, independent online jeweller Zcova has collaborated with fashion designer Khoon Hooi to create an exclusive jewellery collection. Gravitated by the beauty of oriental culture, love and refinement, the collection brings meaningful, traditional emblems such as the Chinese knot and peony to life with sparkling modern interpretations.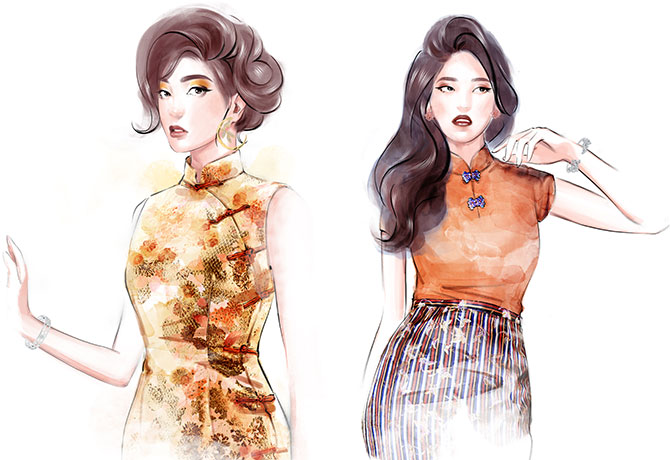 "Every element of this collection represents something positive to look forward to, or to bring into our existence, making these pieces perfect to wear, not just for the coming new year, but for any occasion to invite happiness, love and joy in your life," says Khoon Hooi.
Take the bamboo motif for example. A traditional symbol of rectitude and longevity, the resilient bamboo is reimagined in an elegant series of earrings and slim bangle. Meanwhile, delicate peonies bloom in statement rings and earrings, symbolising good fortune and romance. Flip through the collection here:
Upon closer look, you'll find that some of the elaborate designs come in detachable pieces, allowing you to wear them in more ways than one. As with all Zcova jewellery, each design can be further tailored to your preference. Want pink sapphires instead of diamonds on the Blossom ring? Simply send in your request as you pre-order the pieces from Zcova.
The Zcova x Khoon Hooi collection is now available for pre-orders on Zcova.