Hermès reveals a unique take on its Pendentif Boule, venturing into the art of cloisonné enamelling.
Starting with a white gold half-sphere, artisans of Hermès have dedicated patience and meticulous artistry to transform this into a multi-coloured sphere of immense beauty. From gently bending the white gold cloisons to mould the sphere's curve, to the stage of applying the finely crushed enamel powder to the petals with a brush, the artisans undertake various techniques, including fitting and joining processes, to attain what has now become an exceptional motif for the brand. Whether in swirls of bright Harlequin hues or a combination of varying shades of blue and red, the Pendentif Boule dangles elegantly from a white gold chain to reveal on one side a colourful corolla motif, and on the opposite, a dial face of radiant white mother-of-pearl.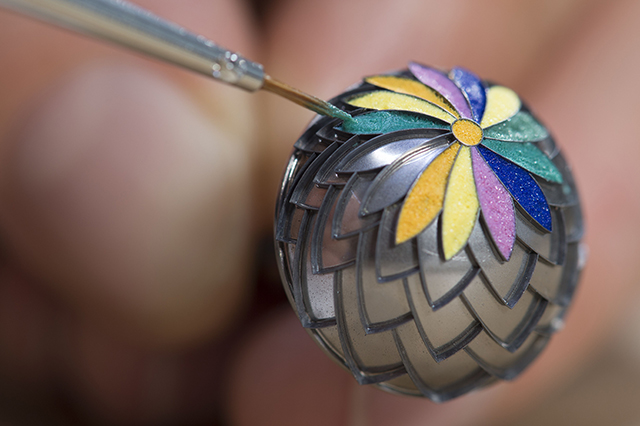 Discover more about the collection on the website.