Piaget's micro-engineering marvel scored the grand prize among the 14 categories at the recent Grand Prix d'Horlogerie de Genève
Two years ago, Piaget made headlines at the 2018 Salon International de la Haute Horlogerie when it unveiled the Altiplano Ultimate Concept, reportedly the thinnest mechanical watch in the world—measuring at a mere 2mm, including the case and sapphire crystal. Little did the brand know that the Altiplano Ultimate Concept would then clinch the esteemed "Aiguille d'Or" award at the 20th Grand Prix d'Horlogerie de Genève (GPHG) two years later—an impeccable feat as this prize is reserved to the best overall watch among all categories (Best in Show).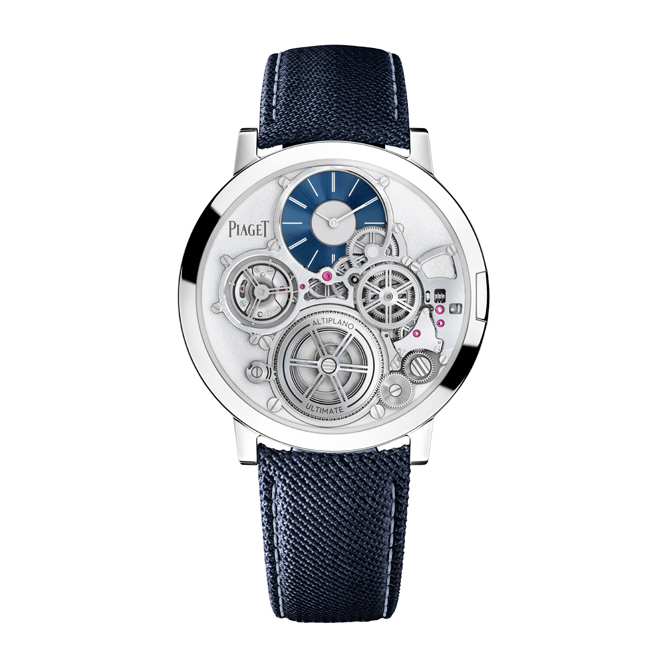 "The initial concept to create this watch came from a crazy and wonderful idea that we had when we were celebrating the 60 years anniversary of the 9P caliber which was only 2mm thin," said Chabi Nouri, CEO of Piaget.
The Altiplano Ultimate Concept in pure innovation manifested from the idea to create a watch from fusing re-scaled components, rather than using multiple layers. Outstanding innovations include the case being part of the movement, an integrated winding crown, an ultra-thin crystal, and new constructions for the barrel and the energy regulation. After securing at least five patents along its journey of miniaturisation, the Altiplano Ultimate Concept was born—a 2mm-thin hand-wound watch, equipped with 0.12mm-thin wheels and a sapphire crystal of about 0.2m.
In case you were wondering if this technical innovation is wearable for every day, the answer is most definitely a "yes". With a power reserve of more than 40 hours, this ultra-thin watch is even customisable to your preference—from the colour of the bridge and dial to the finish of the hands and the main plate (with a range of options that allow it to be created in more than 10,000 permutations).
More info here