A fan of Patek Philippe? Here's a reason to book a trip to Singapore next month—stat
What do Dubai, Munich, London and New York have in common? Apart from being some of the world's most affluential cities, they have all played host to Patek Philippe's bi-annual Grand Exhibition, which first kicked off in 2012. Singapore is about to join the prestigious list, as The Lion City prepares to host the Swiss manufacture's 'Watch Art Grand Exhibition Singapore 2019' from 28 September to 13 October 2019.
Set to be Patek Philippe's largest exhibition yet, the eye-opening showcase will take place at the Marina Bay Sands Theater. Spanning 1,800 square feet across 10 themed rooms, it brings the world of Patek Philippe to the heart of Singapore, inviting the public to take a backstage look at the brand's rich heritage, exquisite craftsmanship and creations, from historical treasures (dating all the way back to 1548!) usually only accessible at the Patek Philippe Museum in Geneva, to the latest technical and artful masterpieces.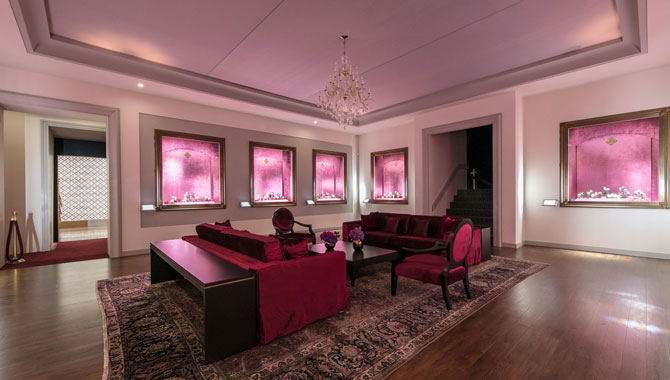 There will be a Rare Handcrafts Room and a Watchmakers Room, where artisans and master watchmakers from the Patek Philippe Geneva manufacture are flown in to demonstrate the techniques and inner workings of their timepieces. The Maison is also honouring the region with a Singapore and Southeast Asia Room, which pays tribute to the host country's 200th anniversary and its grand heritage along with that of its neighbouring countries. Highlights include two pocket watches (P-1457) that once belonged to King Rama V of Siam, and a dome table clock featuring Singapore's Esplanade crafted in commemoration of the country's 50th year of independence in 2015.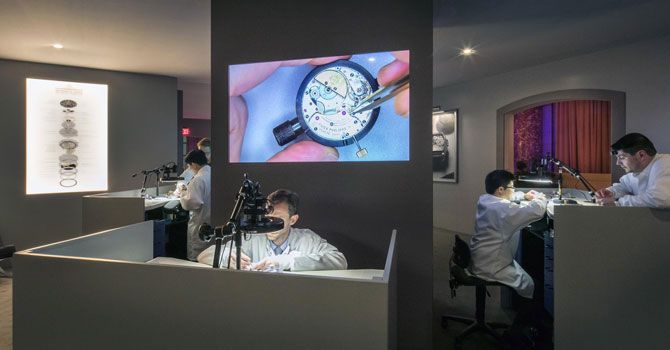 The Patek Philippe Watch Art Grand Exhibition Singapore will run from 28 September to 13 October 2019 in Marina Bay Sands Theater. Entrance to the exhibition is free, but don't forget to reserve your tickets here beforehand.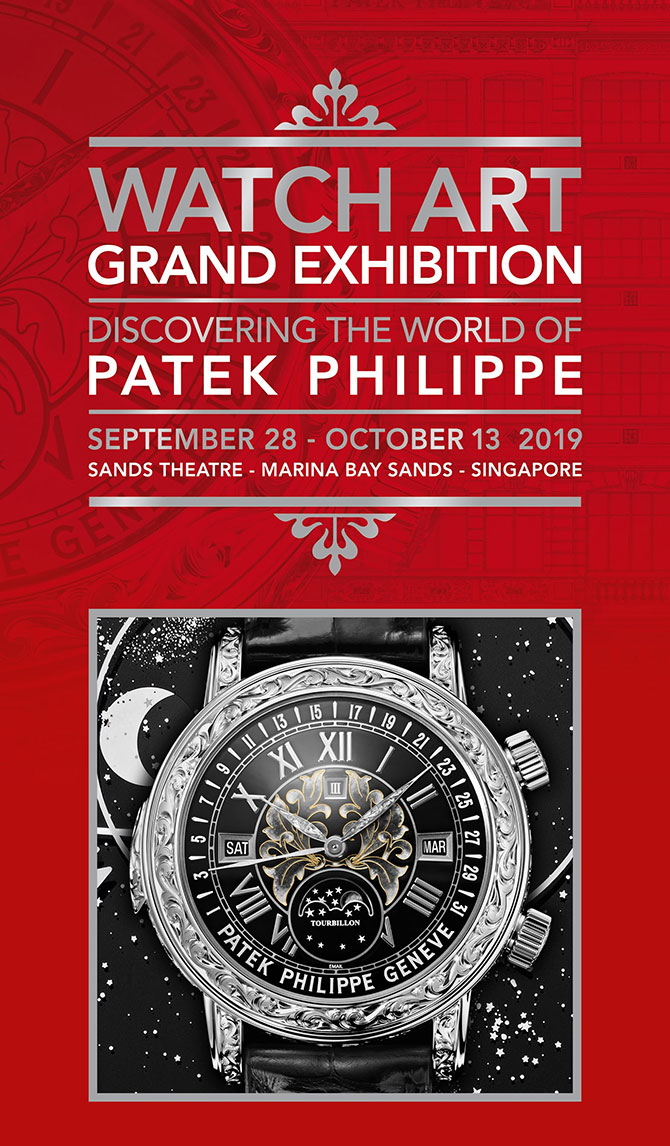 For more information, visit the website.