From novelty pieces to magnificent designs meant to be worn and paraded, this season's high jewellery offerings rise to the next level
Bulgari Eden The Garden of Wonders
Making nature's beauty and its majestic splendour the inspiration, Bulgari highlights over 140 masterpieces in its latest high jewellery collection, 30 of which are dedicated to the sparkling emerald—a tribute to the Maison's longstanding love for the gemstone.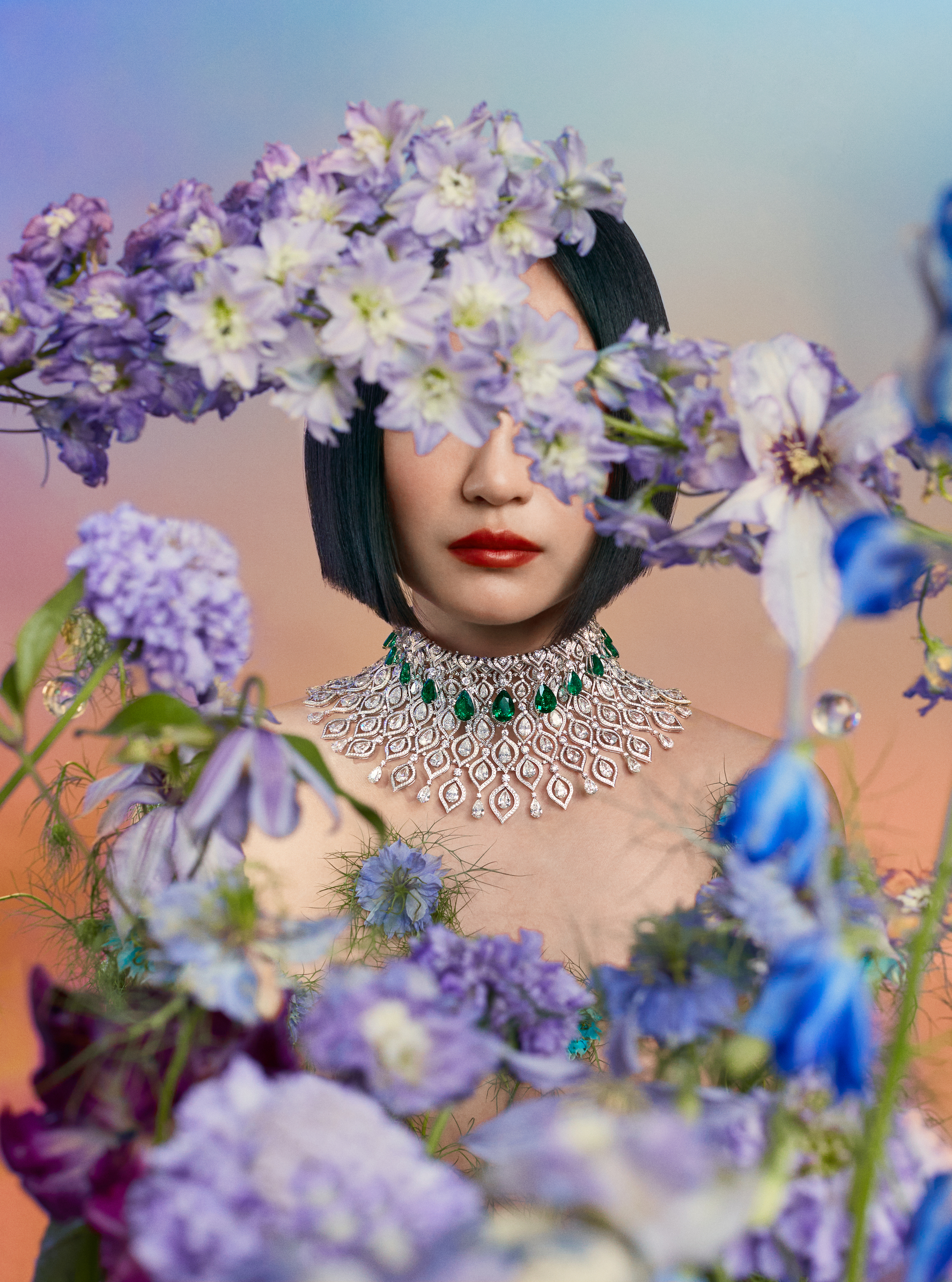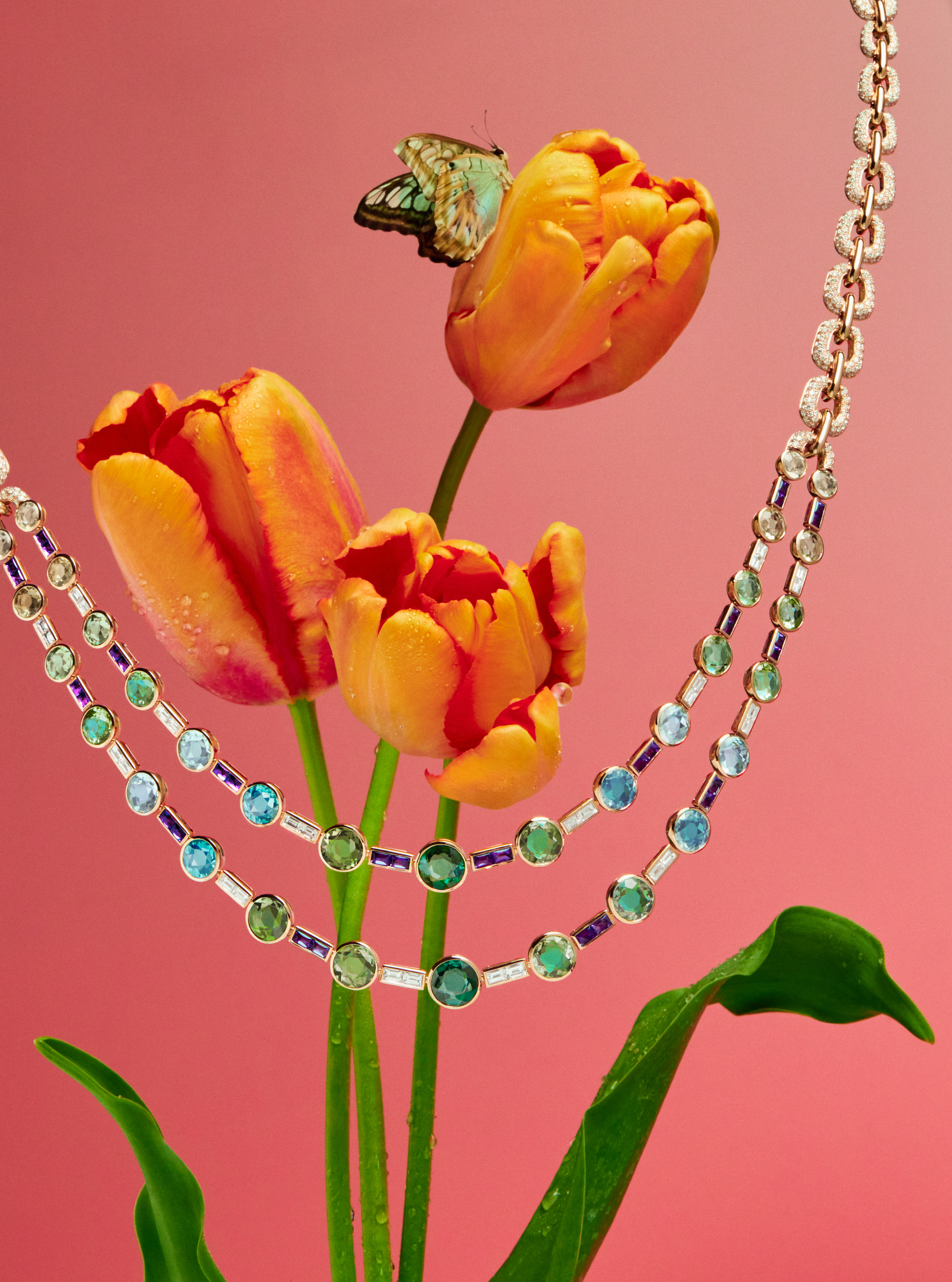 One premier highlight is the regal Emerald Glory necklace, embellished with 11 pear-shaped Colombian emeralds, surrounded by a waterfall of sparkling diamonds totalling over 220 carats. Adding to the uniqueness of this piece is its versatility and transformability—the necklace can also be worn as a tiara or detached as a choker.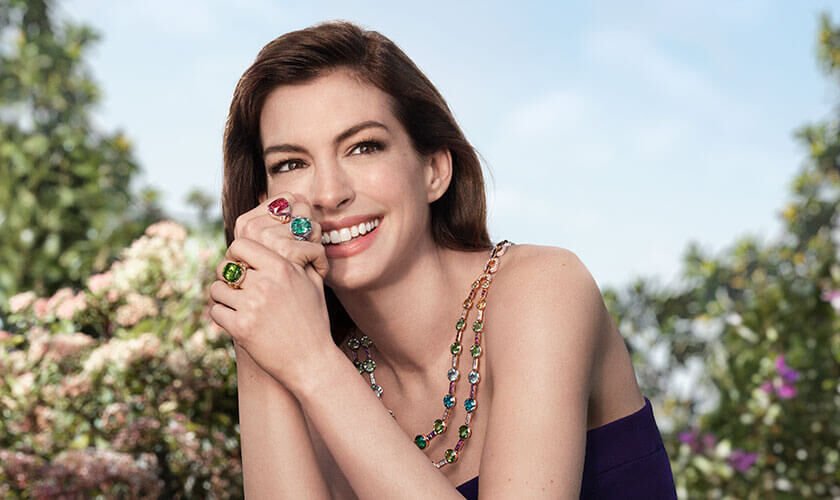 Another piece worthy of a special mention is the lively Eden Enchantment necklace as seen on Anne Hathaway here, inspired by a Bulgari piece from the 1930s with its double festoon composition and a thick, diamond-set chain at its top. Featuring a rich and vibrant gemstone palette reminiscent of the Mediterranean sea and its reflective waters, the spectacular piece took 1,300 hours to complete.
Discover more about the collection here
Tiffany & Co Botanica: Blue Book 2022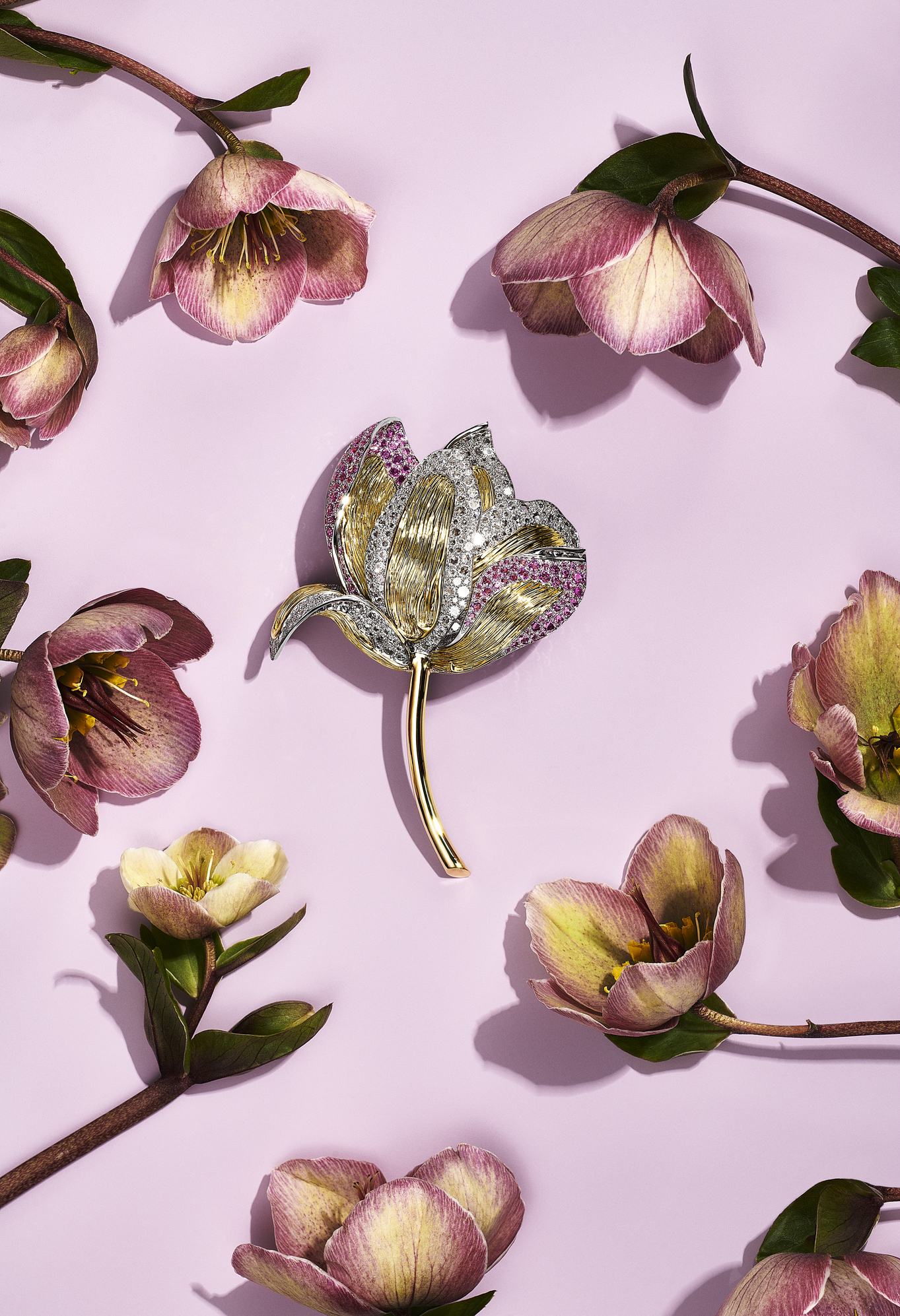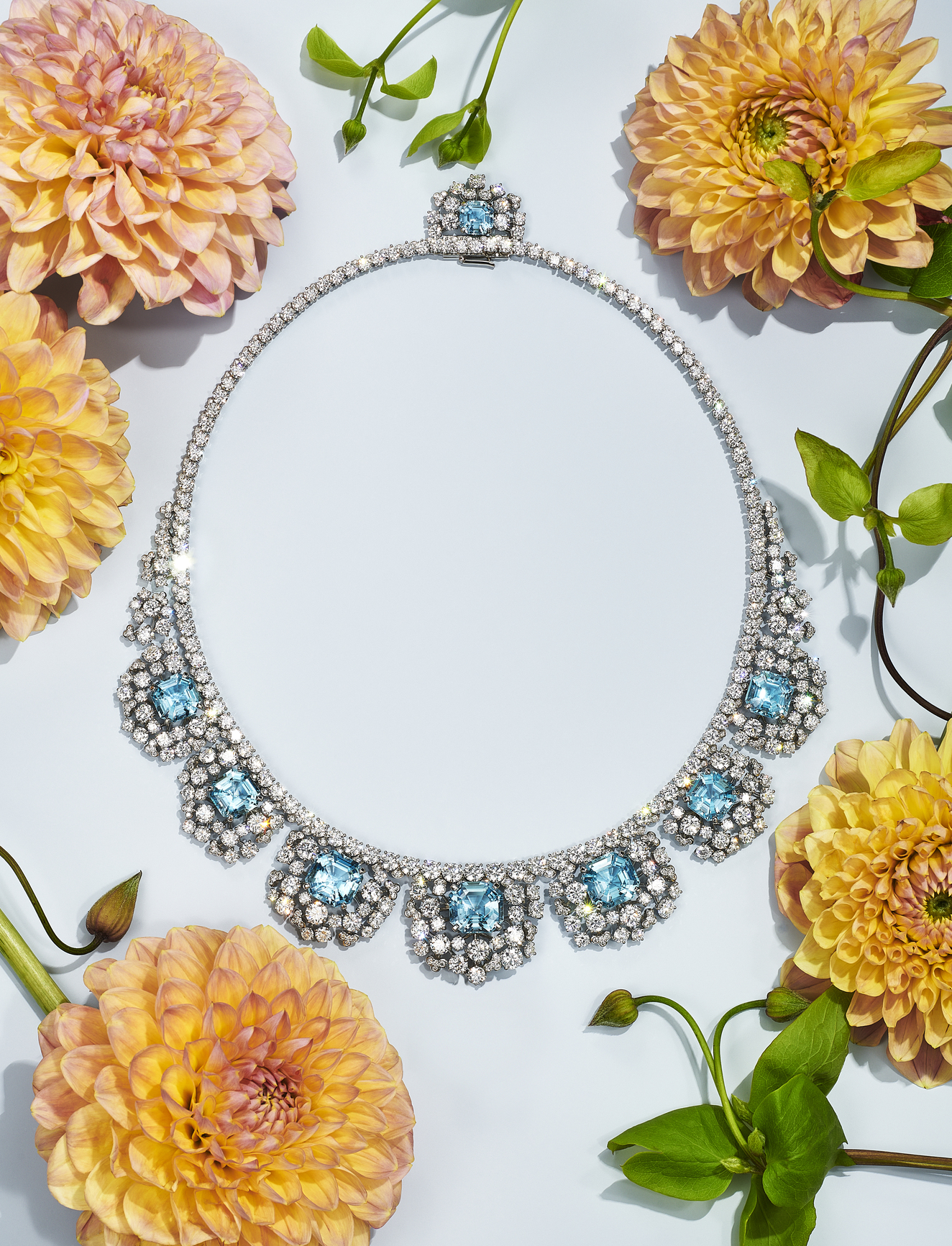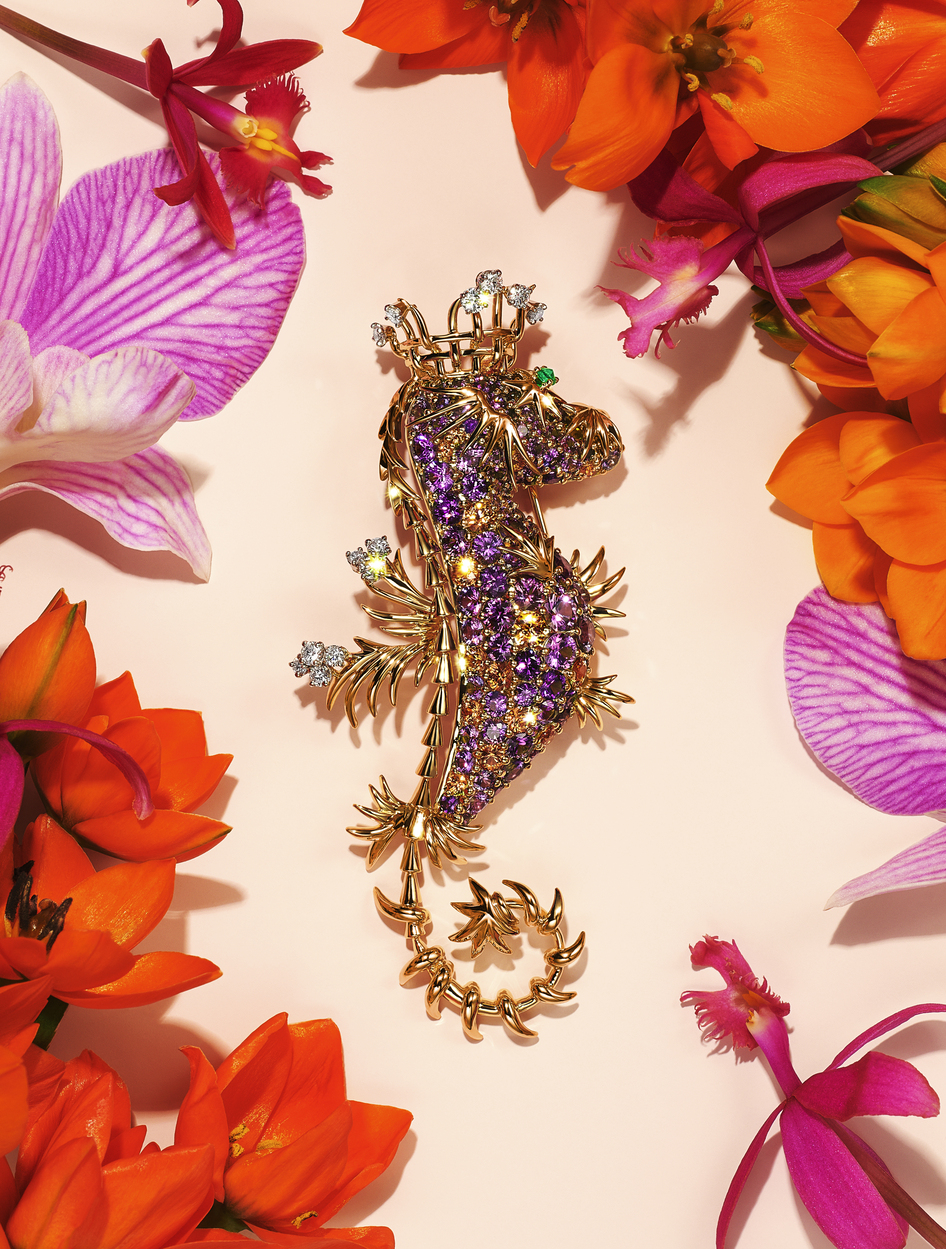 Serving three main summer themes for our viewing pleasure—Painted Blossom, Queen Anne's Lace and Jean Schlumberger's iconic creations—the Blue Book 2022 collection draws inspiration from the charm and vivid colours of flora and fauna while reimagining key motifs from the Tiffany & Co archives.
Painted Blossom consists of three flower brooches, featuring handcrafted petals and master enamelling techniques with a decadent display of gemstones and diamonds. The Queen Anne's Lace offers designs that are defined by aquamarines and elaborate diamonds, drawing from archival Louis Comfort Tiffany hair ornaments. Meanwhile, for the Jean Schlumberger collection, the label revisits the legendary designer's most iconic creations, such as the Hedges and Row necklace and detailed animal designs, crafted in unique coloured gemstone combinations that echo the vibrant shades of summer.
Cartier Beautes Du Monde
Translating to 'Beauties of the World', the French Maison seeks inspiration from the in-depth exploration of nature and all of the allure it holds for this collection. Combined with its jeweller's mastered know-how, Beautes Du Monde is a testament to Cartier's philosophy of enriching and preserving the world's beauty.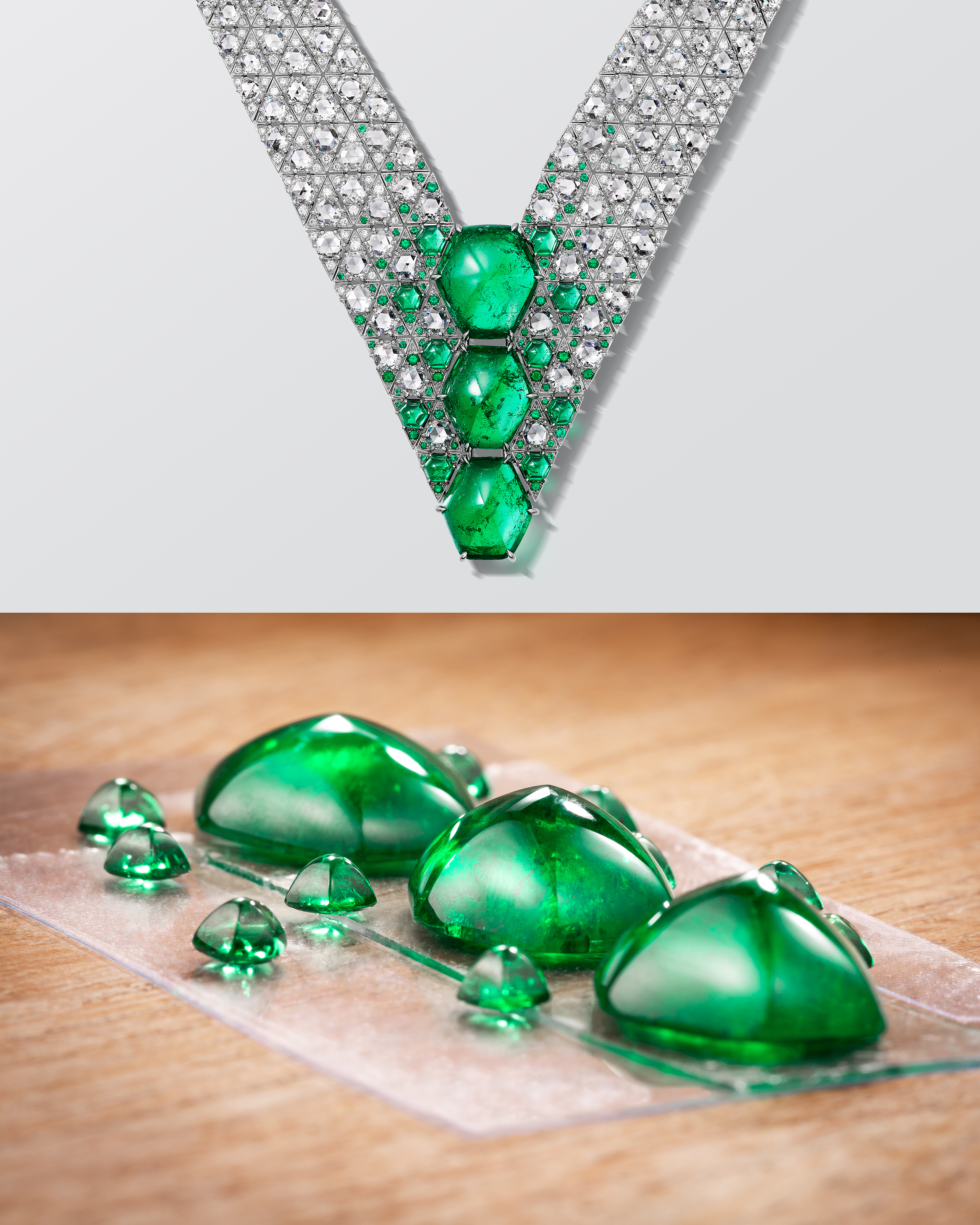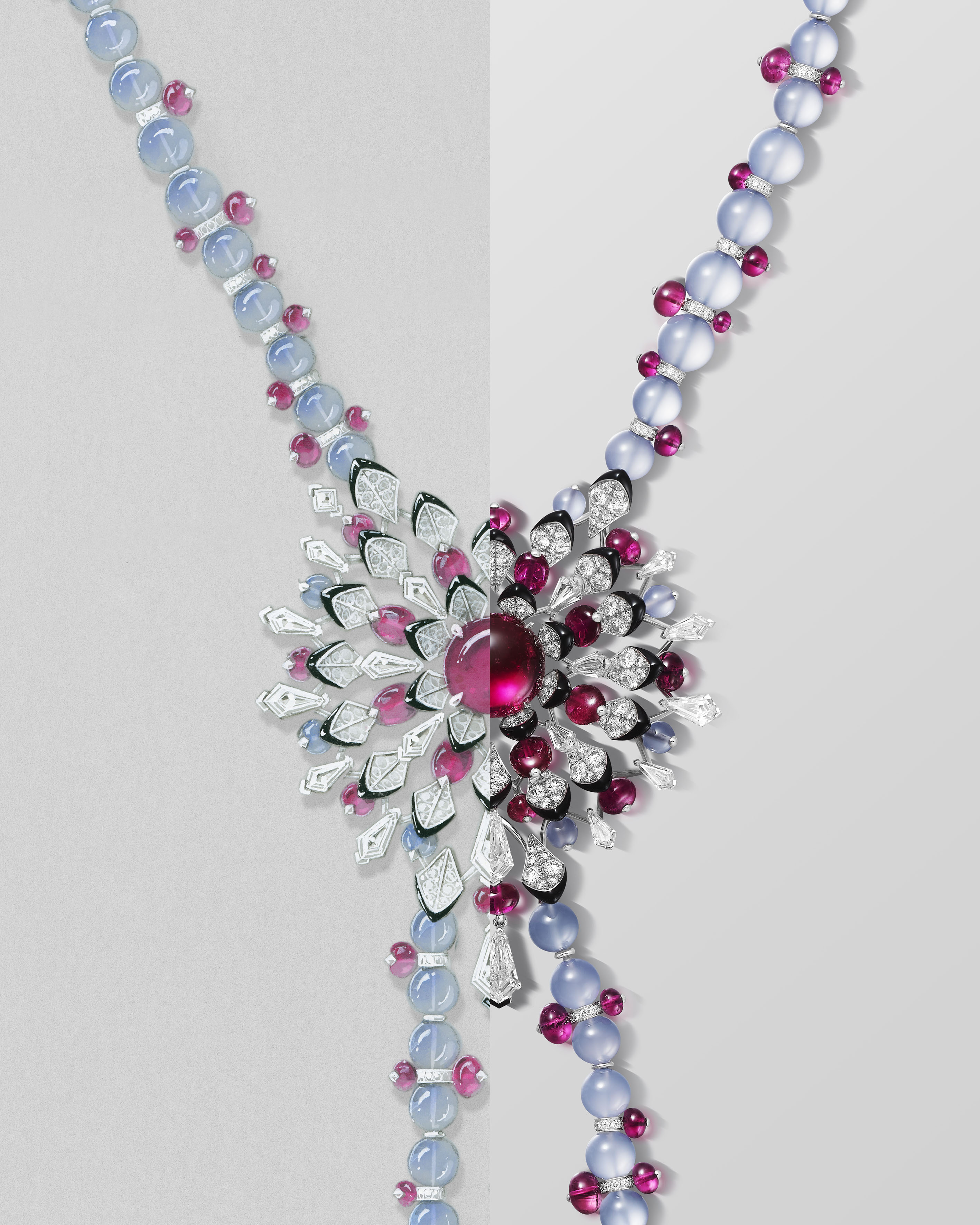 The triangular Iwana Necklace, with its meticulous central motif—made up of three Colombian emeralds in cabochon-cut hexagons, linked together with tiny metal rings—and weighing 43.45 carats, evokes the skin of a reptile. The interplay of stones heightens elements of nature—the emeralds flow into a weave of meshed triangular motifs set with diamonds.
Moreover, the Nouchali Necklace, crafted in three dimensions, mirrors the design of a water lily and is composed of lacquered elements set with stone. Overall, this collection affirms the extent to which Cartier is able to translate its vision into magnificent designs.
Dior Print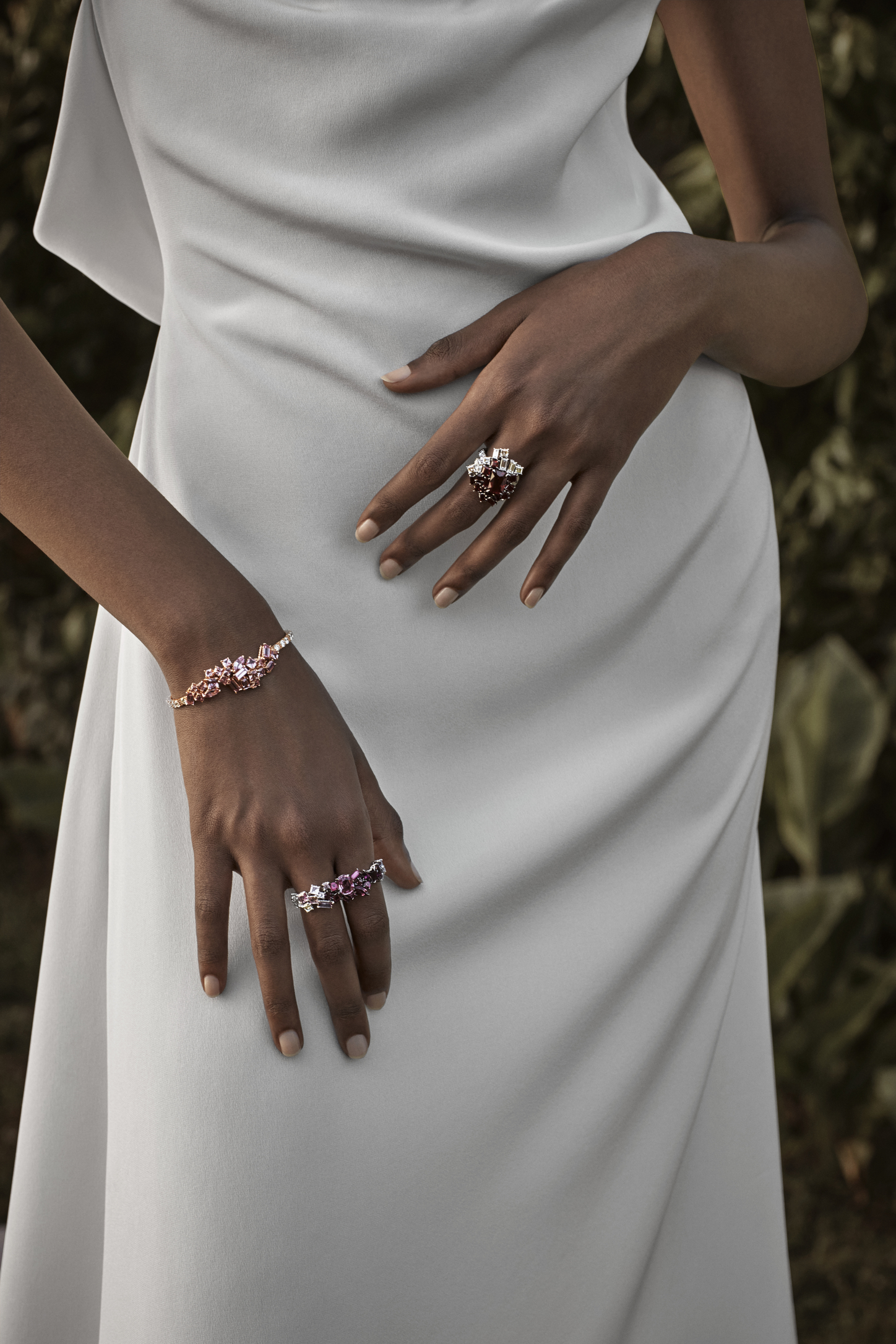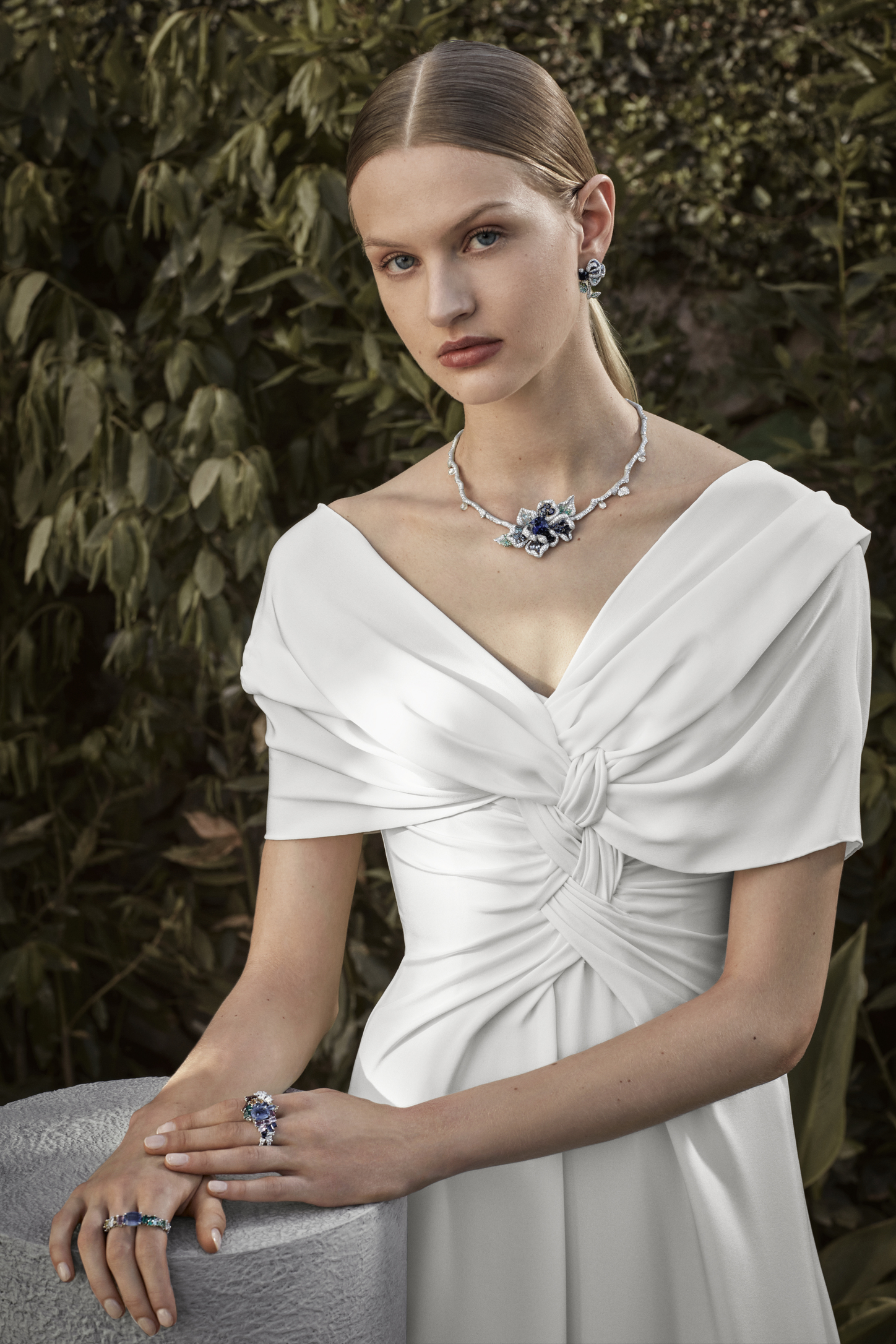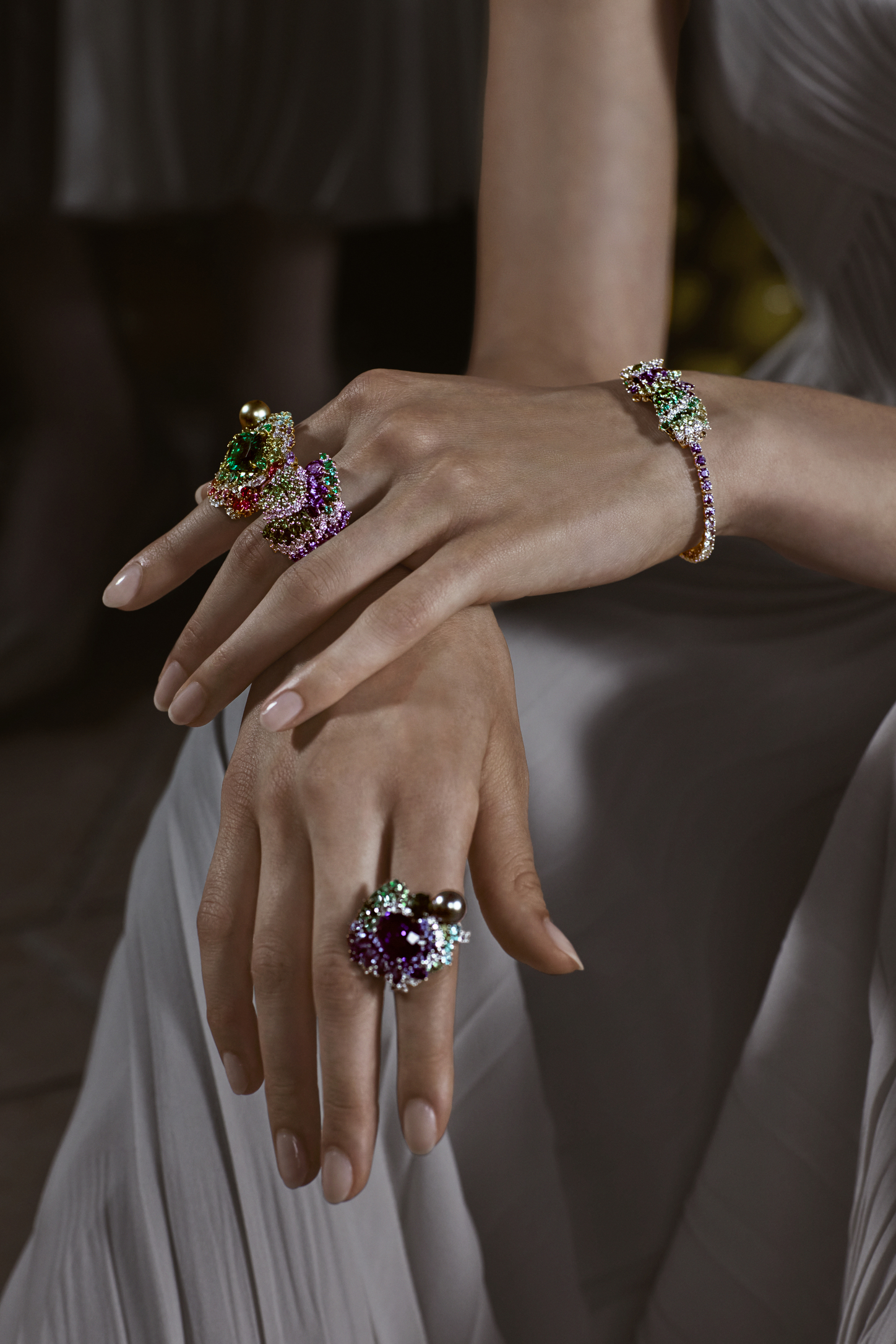 French jeweller and Creative Director of Dior Jewellery, Victoire de Castellane's vision to "draw prints on jewellery" comes to life in this collection, which borrows its designs from haute couture. Comprising 137 joyful pieces consisting of Liberty prints, checks, stripes, tie-dye colour gradations, and geometric patterns, the whimsical collection is truly mesmerising to the eye.
Each motif is assembled like fabric, along with borrowed specialised savoir-faire from watchmaking to create articulated links in necklaces. "As with couture, it's a process that requires a series of adjustments. The work is all the more precise due to the settings' curved surfaces, which distort prints and lines," says Castellane.
For more stories on high jewellery, click here.