Independent luxury watch brand Laurent Ferrier makes its debut on our shores at Sincere Fine Watches
Watch aficionados might already be familiar with the name Laurent Ferrier, but for the uninitiated, here's a quick 101 to get you up to speed with the renown Swiss watchmaker and his namesake brand. 
Founded in 2010, Laurent Ferrier may be a relatively new brand, but the watchmaking experience and know-how behind the name is anything but. The 71-year-old Ferrier is a third-generation watchmaker who spent nearly four decades perfecting his craft at Patek Philippe, earning the position of technical director in his time there.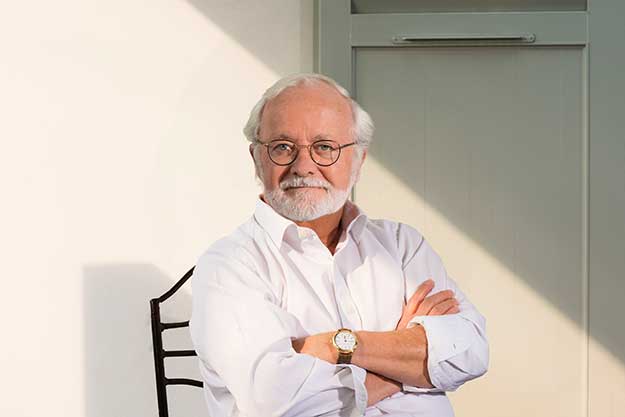 But Ferrier's interests and expertise are not just confined to watch calibres, he was also known for his love for the world of the fast and furious. No stranger to the legendary Le Mans 24 Hours race, he had the achievements to show for it too — he took first place in the 2-litre prototype category in 1977, and emerged third with teammates François Sérvanin and François Trisconi in the overall rankings in 1979 amongst a pool of professional F1 drivers. How cool is that? 
Ferrier and Sérvanin's shared competitive spirit and love for watches led them to the idea of starting a watch brand together, a thought that they held onto for almost 30 years before it finally took flight in 2008. To Ferrier, respect for tradition does not prevent innovation, and his creations are a representation of his horological values: simplicity, precision and pure, uncluttered beauty. In 2010, he made his grand debut with the Galet Classic Tourbillon Double Spiral, an innovative tourbillon with a double balance spring and a classic design that took home the Best Men's Watch prize at the Geneva Watchmaking Grand Prix that year — a historical achievement for a brand that was so young at the time.  
With its signature of finely crafted, thoughtfully conceptualised movements and a refined aesthetic, Laurent Ferrier certainly caught the industry's eye, yet it has maintained its exclusivity over the years, keeping production in the low hundreds, making it quite the collector's keepsake. Good news for local watch connoisseurs, because the distinguished brand is now available in Malaysia at Sincere Fine Watches. Among the Laurent Ferrier novelties you'll be able to find here are the Galet Annual Calendar School Piece, the Galet Classic Tourbillon Double Spiral and the Galet Traveller Asia, a World Exclusive with a stunning enamel dial featuring a map of Asia that was created especially for Sincere Fine Watches.
Trust us, you'll want to appreciate a Laurent Ferrier up-close for yourself.